A Base For Growth
When Congratulations on the Series C funding round, what are your initial thoughts on the raise?
Having successfully closed $188 million in an oversubscribed Series C funding round, we are thrilled to have more resources at our disposal to help us better serve our customers, and continue to grow the market.
As organisations globally embrace digital transformation and strive to become more data-driven, the need for a cloud-native database that can scale with them also grows.
YugabyteDB was built to address this expanding market and to meet the current and future needs of any business, regardless of their cloud infrastructure. We are now even better placed to support our customers and realise our ambitious growth strategy.
Could you tell us a bit about Yugabyte and its ambitions?
Yugabyte is the company behind YugabyteDB, the open source, high-performance distributed SQL database for building global, cloud-native applications.
YugabyteDB serves business-critical applications with SQL query flexibility, high performance and cloud-native agility. This allows enterprises to focus on business growth instead of complex data infrastructure management. YugabyteDB has global customers across all verticals, including retail, financial services, IoT, ecommerce and telecommunications.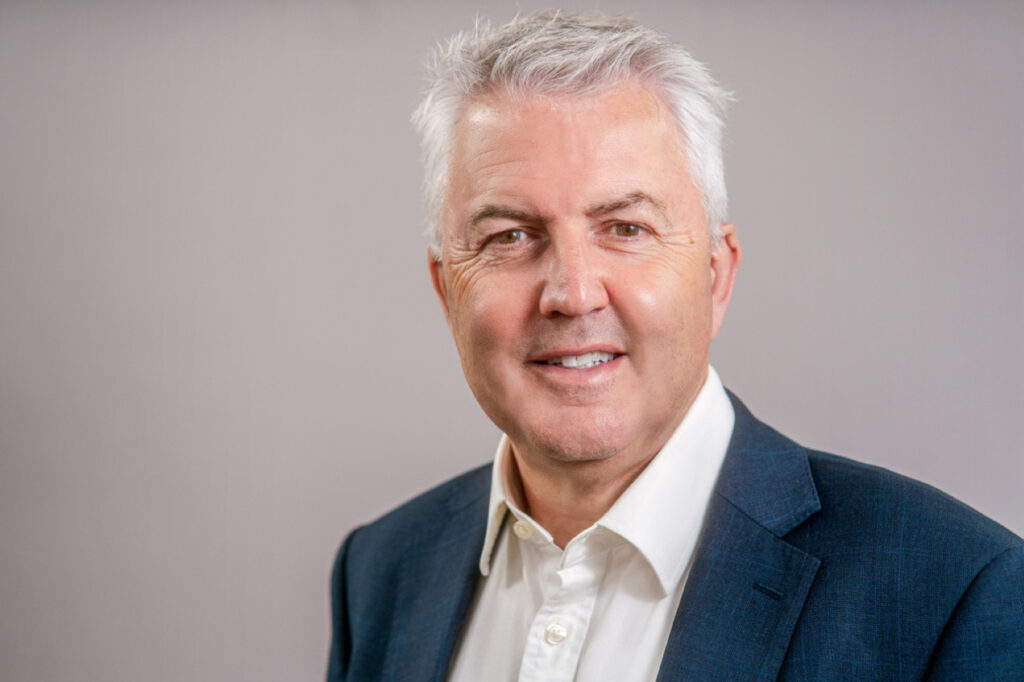 The business was founded in 2016 by former Facebook and Oracle engineers, who recognised the demand for the database's geographic data distribution, horizontal scalability and transactional capabilities.
The open source SQL database industry is in the early years of transformation to cloud native applications and databases, and technology transitions usually play out over a decade or two. With this in mind, we are building Yugabyte with a long term perspective, whether it is architectural decisions like full PostgreSQL compatibility through code reuse, or best-in-class developer experience.
How does Yugabyte plan on using the funds from the raise?
The influx of capital will be used to further grow Yugabyte's field and engineering teams and fuel the company's expansion into new markets. EMEA continues to be an important strategic focus.
The funds will enable faster enterprise adoption of the Yugabyte Cloud product offerings, which deliver a streamlined operational experience for running YugabyteDB in any public, private, or hybrid cloud, or Kubernetes infrastructure. Growing customer adoption and international demand drove this additional round of funding to accelerate product velocity and go-to-market efforts.
How important was it to have new and existing investors participate in this round?
It was a very important and a welcome endorsement of our strategy from both our existing and new investors. The latest round, led by Sapphire Ventures, includes participation from Alkeon Capital, Meritech Capital, and Wells Fargo Strategic Capital, as well as existing investors Lightspeed Ventures Partners, 8VC, Dell Technologies Capital, Wipro Ventures, and others.
This round brings the company's total funding to over $290 million and values Yugabyte at more than $1.3 billion. We are particularly honoured to have Sapphire Ventures President, Jai Das, join the Yugabyte Board of Directors. We are thrilled to have more resources at our disposal to help us better serve our customers, and are excited to draw on Jai's wealth of knowledge in this space going forward.
It takes the company's funding to-date to almost $290 million, are we likely to see any further rounds in the near future?
We have no plans for further rounds in the near future. We are focused on delivering value to our customers globally, further improving YugabyteDB, and delivering on our business strategy.
Could you speak to us about some of the highlights of 2021?
2021 was our landing year in Europe. We have built the core team, and for a ground-breaking technical product like YugabyteDB, that means attracting very strong technical people. They're not easy to find, you can't rush this part of the process, but we are more than happy with the great people we have in place. Our team has many years of database experience with some of the most prestigious and innovative data companies in the world.
Our goal is to make all of our customers successful as swiftly as possible, which means we need to be able to transfer skills and give them the best possible technical assistance. We're simultaneously building our customer base in Europe, which includes a mix of forward-thinking corporates and high-growth start-ups.
What are your ambitions over the next 12 months?
Big! Soon we'll be telling the success stories of our early adopters. When that happens, we expect momentum to build rapidly, and we'll be ready to meet demand with offices and staff across multiple territories in EMEA.
The industry is already seeing wide acceptance of cloud-native applications: microservices, virtualisation, and containerisation. We expect 2022 to be the year that more enterprises realise the database underpinning their applications must be cloud-native, or their digital transformation initiatives will stumble.
What are some of the longer-term goals for Yugabyte?
Yugabyte aims to be the default distributed SQL database for cloud-native systems of record. Resilient, global, and scalable. Resilient, because modern cloud applications must be constantly available. Global, because they must be available everywhere. Scalable, because they need to grow with business needs.
Cloud-native architectures are still aspirational for some organisations, but they represent a significant wave, and Yugabyte is well poised to ride it. However, we already know that's not the end of the story. More and more data and processing is going to move to the edge in the coming years. Gartner has predicted as much as 75% by 2025. For Yugabyte, distributed deployment is the default, which positions us perfectly to ride future waves.
Is there anything else you'd like to add?
Anyone who knows me knows that a big focus of my long career in technology has been helping US data innovators bring their technology to Europe. I've had some exciting adventures over the years – Netezza, Sequent, Thoughtspot, Tivoli and others. But Yugabyte has possibly the most potential of them all.
Operational databases are the core of business operations, but as the world moves to the cloud, old monolithic databases just aren't fit for purpose. Yugabyte is and we can't wait to create and build that future together.