A networking shift
Aerohive Networks' Roy Verboeket explains the rise of cloud networking and how advanced technologies are critical to offering simplified access and management for customers
Could you please start by talking us through Aerohive Networks' value proposition in the networking space?
Traditional networking is moving towards cloud networking. Customers no longer want to buy and own the hardware and licenses, and instead would rather pay for the end result – a good wired and wireless network that is managed from the cloud. This is exactly what Aerohive offers. Aerohive uses cloud management, machine learning (ML), and artificial intelligence (AI) to radically simplify and secure the access network. We deliver value that goes beyond wireless connectivity, providing our customers with insightful data and advanced analytics that help them engage on a deeper level.
Our cloud-managed wireless, switching, routing, and security technologies provide flexibility in deployment, management, and licensing. Aerohive makes the life of IT staff easier by delivering continuous innovation at cloud-speed that constantly challenges the industry norm, allowing customers to rethink what's possible.
Could you explain how Aerohive's platform reduces network complexity for clients?
Our cloud-first approach allows us to rapidly innovate and radically simplify wired and wireless networks at scale. Our cloud networking platform has been systematically designed with the latest technologies to provide organisations with centralised, simplified, and secure access network management for one to thousands of distributed sites. Customers can leverage our cloud networking for scalability. As new Wi-Fi technology enters the market, these new technologies can be easily added without having to purchase additional compatible controllers.
In the old days, IT would face complex setups on the networking side, the device side, as well as the user side. But as software has evolved, configuration has become a much more streamlined process. Aerohive's cloud configuration groups allow IT managers to create a single network policy that can span the entire enterprise network while still keeping management simplified. Using client configuration groups together with classification rules, a single network policy can be tailored for specific groups of devices.
For many customers, having potentially thousands of sites, across multiple countries, and limited in-house Wi-Fi expertise, Aerohive makes it simple to remotely deploy networks and support mobile devices and Wi-Fi solutions. Our platform allows for simplified deployment of one to thousands of devices with auto-provisioning, a guided workflow, and an interactive on-screen step-by-step guided configuration assistant. IT is no longer needed onsite to turn on new networks.
In addition, the Aerohive platform enables customers to overcome security headaches or complex radius setups by offering features like PPSK (Private Pre-Shared Keys). When using a single pre-shared key for all devices, revoking a single device would mean that an IT department would need to change the key for every device. This process could take days or even weeks depending on the size of the network. With PPSK, you'll be done with just a few clicks. You can revoke access, for a single device or individual, without affecting everyone else on the network.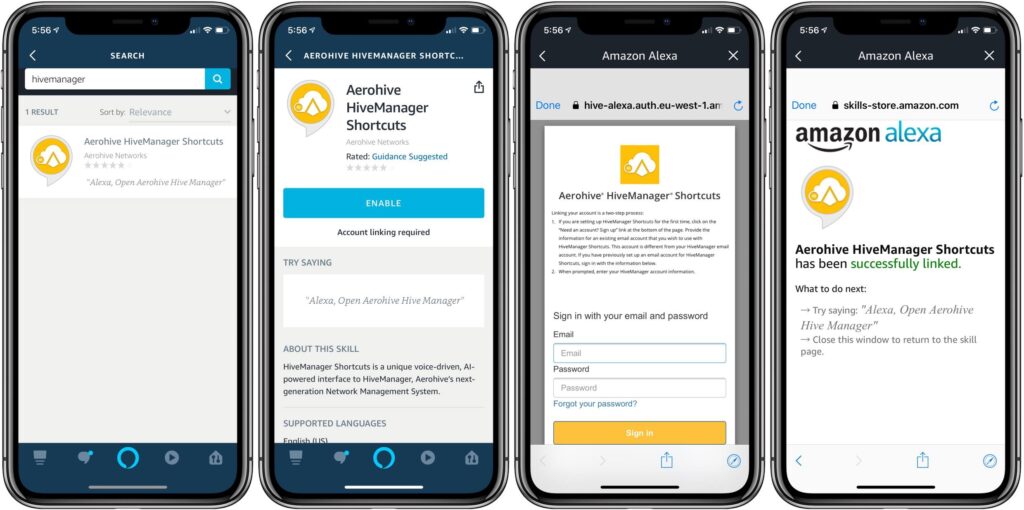 Can you go into detail about the essential technologies that cloud networking relies upon?
Cloud networking has become a critical element in today's economy. Its high performing, highly scalable and very flexible. When done right, it gives you the perfect platform without having to invest in hardware resources, expensive licenses and manpower. A good cloud platform in our opinion needs to offer:
Machine learning and artificial intelligence
The demand for network usage by both users and IoT (Internet of Things) devices and the increased complexity this brings for network managers can lead to issues. Finding a way to help is vital. Machine learning (ML) and artificial intelligence (AI) can step in to help in IT automation.
The networking industry is using ML to create data baselines that reflect typical network usage. Once those baselines have been created, AI features can be used to alert you of anomalies and even take action to rectify certain issues without the need for manual intervention. Vendors have been building out platforms and systems that take advantage of ML and AI to do things like simplify monitoring of network health, performance analysis, and reporting on network KPIs, or even providing tools for troubleshooting client devices. ML and AI services allow networks to be managed using insights driven by network performance data that is collected frequently.
With an ever-growing number of devices using Wi-Fi along with the emergence of the IoT, Wi-Fi networks need to be capable of managing dense usage, increased data traffic, and a diverse mix of applications and services with differing needs. It is natural that the underpinning infrastructure must adapt to support the changing workplace. Wi-Fi 6 allows for more capacity and efficiency in the network. Wi-Fi 6 brings a number of much-needed Wi-Fi enhancements, which address capacity concerns and bring enhancements for IoT.
It is very important to look for a microservices-based cloud architecture to take advantage of AI and ML. Microservices is a software development technique that structures an application as a collection of loosely coupled services. The benefit of a true microservices architecture is that the application is broken down into smaller modules and services, enabling parallel development and updating, as well as improving resiliency and scale. This enables each of these services to be deployed, tweaked, and then redeployed independently without compromising the integrity of an application. As a result, you might only need to change one or more distinct services instead of having to redeploy entire applications.
How does your platform deploy these technologies to increase network intelligence?
Using our cloud-managed AI platforms, we are enabling enterprises to discover untapped business insights, allowing them to implement informed decisions based on these predictive analytics, while providing flexibility in deployment, management, and licensing of cloud-managed wireless, switching, routing and security solutions.
Effectively, it's similar to putting network management on autopilot. IT only needs to complete the most basic of configurations, then allow the combination of ML and AI to self-optimise the network.
Aerohive's customer networks contain a wealth of information about the network devices, clients and applications running on the network.
Aerohive's customer networks contain a wealth of information about the network devices, clients and applications running on the network. The Aerohive platform includes a set of powerful APIs that enable enterprises, retail customers, and education organisations to leverage their access network data through customised applications and system integrations. This results in new insights, reduced cost, increased revenue and improved user experiences for customers, employees and business partners.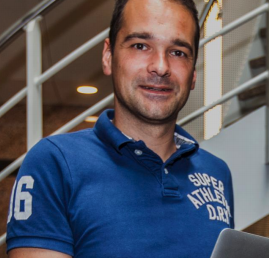 How do Aerohive's solutions compare to those of your peers in the cloud networking space?
When it comes to peer-to-peer comparison, Aerohive is proud of our technology leadership. We have many 'firsts' under our belt, including being credited with pioneering controllerless Wi-Fi and cloud management. Our cloud-managed wireless, switching, routing, and security technologies provide unrivalled flexibility in deployment, management, and licensing.
We were the first manufacturer to fully embrace 802.11ax (Wi-Fi 6) technology, for example. Aerohive was first to commit, first to ship, first to certify and first in achieving successful customer deployments with 802.11ax. Aerohive is committed to being on the leading edge of 802.11ax development and offering customers an ever-expanding family of 802.11ax capable APs. Aerohive has also extended its lead in previously developing Dual 5.0 GHz capabilities in an Access Point to the 802.11ax family.
Additionally, Aerohive is the first cloud networking competitor to achieve ISO 27001 certification. ISO 27001 is a third-party inspected and audited certification that verifies a company has established, operates, monitors, and maintains a comprehensive information security management system in accordance with industry best practices.
Our innovations and global cloud footprint radically simplify access network operation for 30,000+ customers and 10+ million daily users.
What are the emergent trends in cloud networking and how is Aerohive preparing for them?
Aerohive is constantly evaluating its cloud and service offerings. By doing that and adopting new technologies and services, we strive to be among the best in our industry. The biggest trend is much more focused on cloud adoption. We see more and more enterprises adopting cloud strategies, moving away from hosting their own hardware and software. Due to economy of scale, cloud makes much more sense to more and more organisations.
From a technology perspective we think that serverless computing and open frameworks will change the cloud industry over the coming years. The ability to build what you want, when you want it and without complexity or too many roadblocks.
Aerohive has been seen as a technology leader for many years and we are now focused on increasing our global footprint and scale across multiple industries and deployment environments.
Finally, could you talk about your own interesting journey and roles at Aerohive?
I started my career in the Dutch Armed Forces. After various roles, I found that radio communication and security were things that I had an aptitude for. I grew my skillset over the years, leading field teams and building various networks on Radio, Satcom, Fibre and copper connections using a wide range of products.
After leaving the Armed Forces I joined a system integrator as a wireless networking and Voice Over IP specialist. I then ended up in distribution, bringing various vendors to market through a well-trained channel. From there, I joined Aerohive in 2012 as a Systems Engineer for the Netherlands and Belgium, building a channel ecosystem supporting our partners and customers in the region. In the years after that, I went from SE to Lead SE Northern Europe and finally Director of Systems Engineering EMEA in January of 2017.
In August of 2017, I agreed to take on an extra role as Product Manager for Aerohive's private cloud offering, leading the development of the platform to make it suitable and sellable for MSPs and large enterprise. Recently, I've been promoted into Sr. Director of Systems Engineering, where I feel I'm leading the best cloud-networking SE team in the industry. We want our systems engineering teams to be the best out there, and to be the best networking specialists – they not only need to excel in knowing Wi-Fi, switching and routing, but they must also be cloud-savvy. We train our people in all these skillsets and part of my job is to help my team accomplish this.