Arming For The Future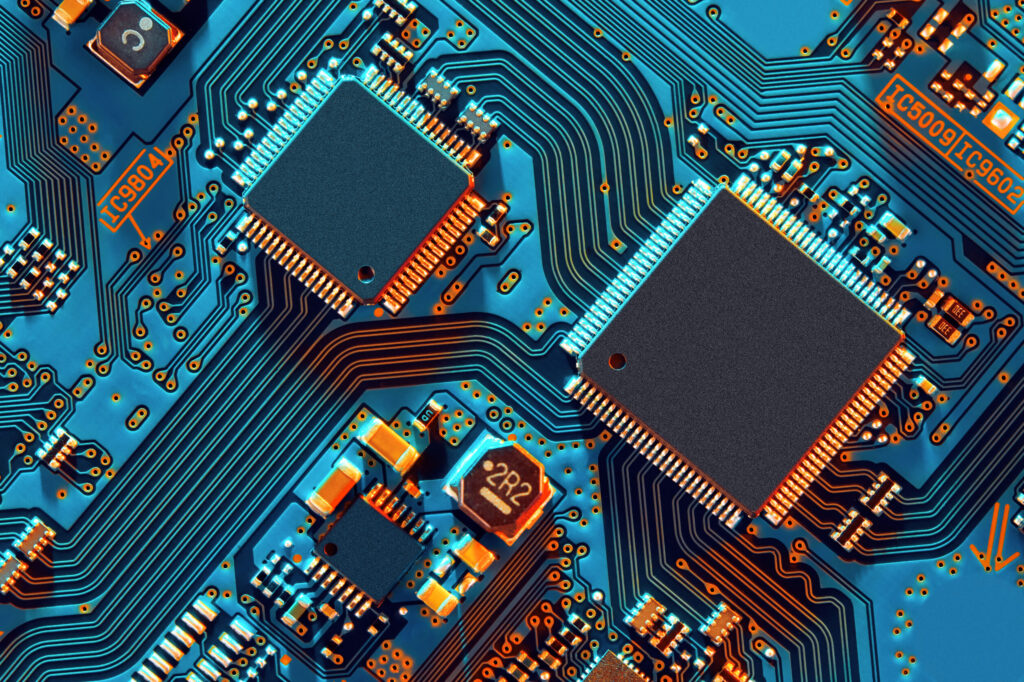 Will the future of Silicon Valley be silicon-less?
The demand for chips for Internet of Things is expected to grow by 15% every year until 2026, according to Mordor Intelligence. In addition, the number of 5G connections is expected to reach 692 million globally by the end of this year. As IoT and 5G become ever-present in society, the need for solutions that integrate both technologies and enable faster software development solutions is more acute than ever.
UK-based processor designer and software platform provider Arm – whose acquisition by Nvidia is still under regulatory consideration – has recently unveiled what it claims will be a unique approach to IoT design that will lay the foundation for a new IoT economy, removing the need to develop on physical silicon, enabling software and hardware co-design and accelerating product design by up to two years. In addition, the company claims that the majority of 5G infrastructure deployments will be powered by Arm-based chips.
Mohamed Awad, Vice President of IoT and Embedded and Panch Chandrasekaran, Director, Carrier Infrastructure Segment Marketing, spoke to Digital Bulletin to explain how these new technologies will revolutionise IoT software design.
DB: Companies are more and more looking at IoT as the technology for the future. Can you tell me about its potential to change the world?
Awad: The IoT is a diverse market with incredible innovation already taking place across many applications, however, the IoT opportunity can be an order of magnitude greater. ROI and time to market can be drastically accelerated for the entire value chain. The IoT runs on Arm, with more than 70 billion Cortex-M based MCUs shipped to date, and millions of developers designing with Cortex-M today. Arm is therefore uniquely positioned to unite software and hardware developers to develop purpose-built compute for markets including general-purpose compute, industrial, home automation, smart cameras and storage. We can fuel a new IoT economy that rivals the shape and size of the smartphone industry's app economy.
DB: What are the greatest challenges that come with developing chips for IoT?
Awad: The potential for IoT is massive, but as an industry, we are not making progress fast enough. There is huge complexity and diversity of applications in the IoT. IoT developers are currently facing challenges such as slow product design, inefficient software development and lack of scale meaning software and services can't be easily leveraged across multiple platforms.
We believe Arm Total Solutions for IoT will fundamentally transform the economics of IoT and accelerate product design cycles by up to two years.
DB: How will Arm Total Solutions for IoT simplify and modernise IoT software development?
Awad: Arm wants to accelerate the development of IoT, and at a moment where requirements for intelligence, security, connectivity, versatility, power and performance become exponentially hard to address for traditional embedded developers, it is the right time to switch gears and change how IoT products are developed.
Arm Total Solutions for IoT combine robust foundations (Arm Corstone) with new technologies (Arm Virtual Hardware) that will accelerate product development and ROI for IoT. It is the first time such a complete set of elements to design IoT endpoints (both hardware and software) have been integrated and verified together, up to the application level. Through this combination of proven technologies and new elements specifically developed for Arm Total Solutions for IoT, we're delivering a radical use-case led change to how IoT systems are designed that will enable partners to create best in class products based on these foundations.
DB: What are the main benefits of a cloud-based virtual software model?
Awad: Arm Virtual Hardware provides a functionally accurate representation of a physical SoC, simulating its software-visible behaviour. It runs as a simple Linux application and it allows developers to run and test IoT software directly in the cloud. We believe this will accelerate design cycles by up to two years. With Arm Virtual Hardware, we're putting technology in the hands of millions of software developers that before just wouldn't have access to it. It's an entirely new way for software developers to innovate and develop for diverse IoT devices – all in the cloud. Now, IoT product developers can start writing code months, or even years, before the final hardware is available.
DB: These new improvements in the technology also come with a transformation of the whole design process. Can you explain how?
Awad: Embedded design hasn't changed much over the last 25 years since I was an engineer, but Arm Virtual Hardware is now enabling parallel hardware and software codesign, and bringing new cloud-native development benefits to IoT. The scalability of the cloud means embedded developers can adopt more modern and agile development methodologies like continuous integration / continuous deployment without having to build and maintain hardware farms. It also means machine learning developers don't have to become embedded developers and worry about investing in a new hardware infrastructure to take advantage of diverse Arm-based IoT edge and endpoint devices. Through Arm Virtual Hardware we are simplifying embedded software development and enabling it to begin well ahead of silicon availability.
DB: Arm is also providing chips that power most of the world's 5G infrastructure. Why is it important to ensure that 5G and IoT technologies are integrated?
Chandrasekaran: 5G has evolved to more than an incremental update generation over generation, and it is now enabling various new use cases. The data throughput is three orders of magnitude higher, but it also enables extremely low latencies and the ability to connect millions of devices to the network. The next era of connectivity is extending beyond people to connecting billions of devices. This is where the IoT infrastructure and 5G infrastructure overlap and there is a reason why Arm is a leading architecture in both technology segments; a power-efficient compute system is critical to both IoT and 5G.
DB: What is the Arm 5G Solutions Lab?
Chandrasekaran: The Arm-based Open RAN ecosystem has been growing rapidly in areas such as small cells, macro cells, cloud cells, packet core, and RAN Intelligence Controller. To accelerate innovation, the industry needs to move from siloed one-to-one engagements to a many-to-many collaboration. There are infrastructural bottlenecks – such as access to hardware, test equipment, lab space etc. – as well as operational bottlenecks like multi-party agreements, access control, and security. Through the Arm 5G Solutions Lab, we are aiming to remove these elements of friction and accelerate innovation for network infrastructure by providing a place for Arm's hardware and software ecosystem partners to come together and demonstrate end-to-end solutions in a live test environment.
Through our partnership with leading telco system integrator, Tech Mahindra, the Lab will provide key building blocks such as secure remote access to state-of-the-art equipment, end-to-end components from UEs to radios, Arm ecosystem hardware and software – all of which are intended to lower the barrier to work together. Our partners can work on end-to-end solution integration, validation of proof of concepts and benchmarking activities for networking workloads. By working closely with operators, we can enable blueprints for use cases that would help get the solutions closer to deployment readiness.
DB: Tell me about Arm's new ecosystem initiative, Project Centauri. What are its goals and how does it plans to achieve them?
Awad: Project Centauri, a new ecosystem initiative for Cortex-M, will drive the standards and frameworks needed to grow serviceable markets and scale IoT software innovation. Thanks to the easy portability of the whole software stack, Project Centauri enables the capitalisation of software investments, instead of reinventing the wheel when migrating from one chip to another, or when building a family of products relying on SoCs or ASICs from multiple sources. Project Centauri and Arm Virtual Hardware are both part of Arm Total Solutions for IoT.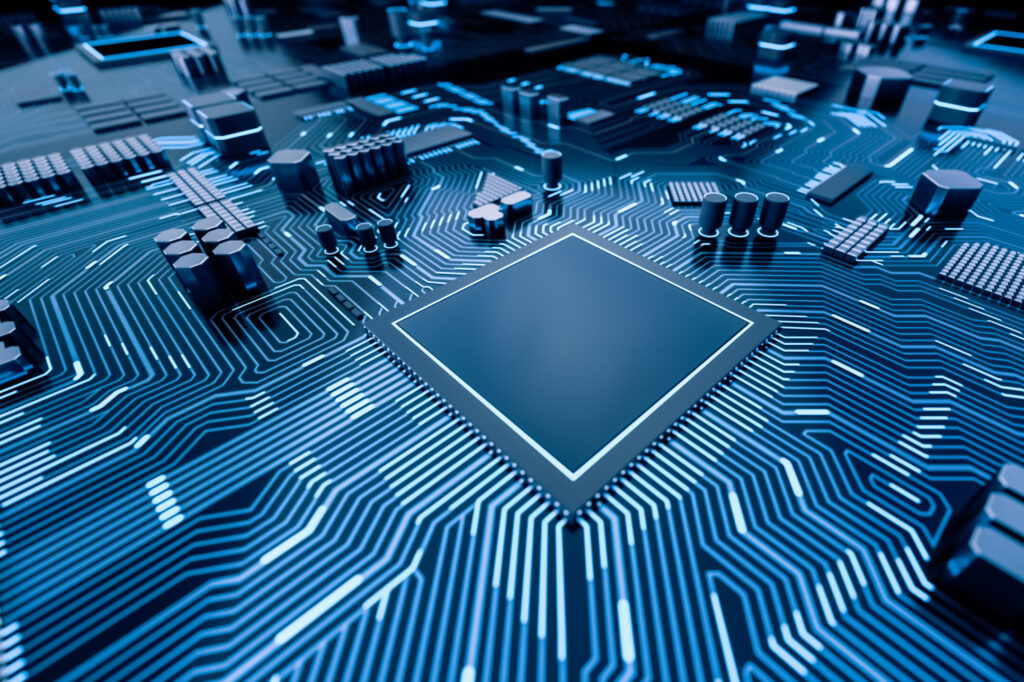 DB: Where do you see Arm and the chip industry going in the next 3-5 years?
Awad: By streamlining and modernising IoT software development and accelerating product design cycles by as much as two years – we truly believe this will transform the economics of the IoT. In the next five years, I think we'll be able to demonstrate how powerful being able to develop on Virtual Hardware can be in accelerating development on Arm silicon.
Chandrasekaran: The infrastructure market is going through an exciting phase right now. The world is not only becoming more connected through various devices, but where compute is happening is also expanding from the devices where the data is generated, to the edge where time-critical data processing happens, and all the way to the cloud-powered by large data centres. In the next five years, I think we'll see fast and reliable connectivity to link the various compute elements together aided by wireless technologies like 5G and 6G, further "cloudification" of functions through the adoption of cloud-native software frameworks, and new approaches to growing computing needs through the heterogeneous implementation of the compute subsystem with hardware accelerators augmenting CPUs for time-critical functions to maximise performance/watt.
Compute efficiency is part of Arm's DNA. Spanning markets like 5G infrastructure, IoT, automotive and end-user devices, Arm reaches over 70% of the global population. With the vast ecosystem of Arm solution developers, we are in a unique position to bring the industry together to accelerate innovation around 5G infrastructure and the use cases that drive them.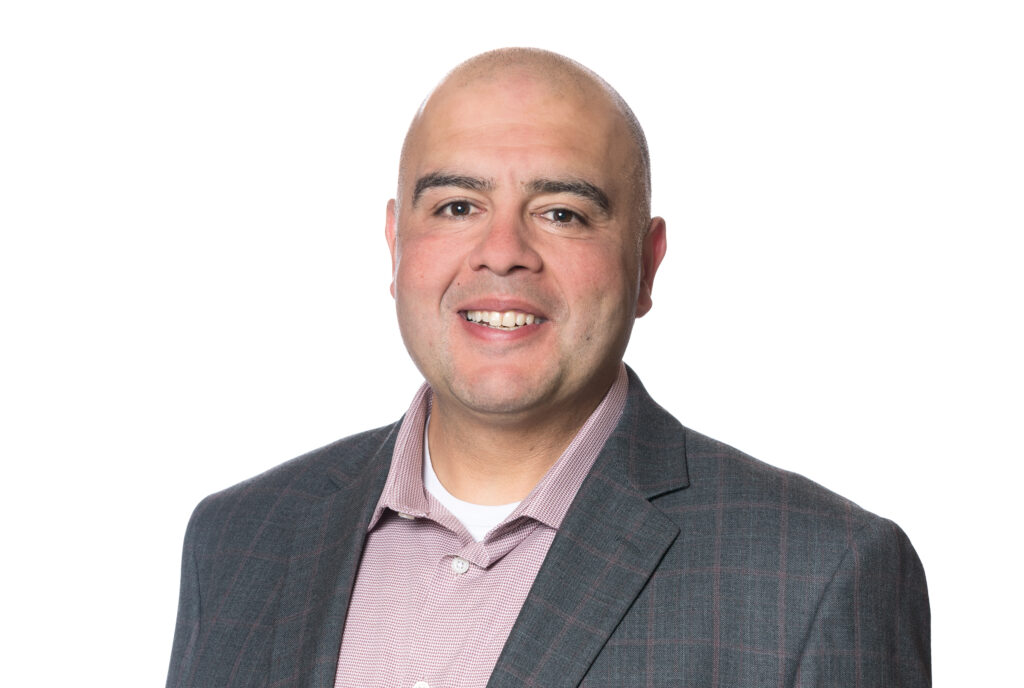 Mohamed Awad is Vice President of IoT and Embedded at Arm. He was joined by Panch Chandrasekaran, Director, Carrier Infrastructure Segment Marketing, to speak with Digital Bulletin to explain how new technologies will revolutionise IoT software design.