Betting On Broadband
When the world shut down, broadband allowed us to stay connected. 
Currently, approximately 4.93 billion people use the internet globally. That's 63.2% of the global population. In the UK, 96% of all households had access to the Internet in 2020, and the number keeps growing.
The world has changed tremendously since broadband began to reach UK households in the late 90s through DSL and cable services. At the time, the fastest speed possible was two megabits per second (Mbps). In contrast, the fibre broadband products that companies like BT and Virgin are rolling out across the UK are able to run speeds of the likes of 300 Mbps. But this is not yet accessible to all. The government's target – through Project Gigabit – is to ensure that at least 85% of UK premises have access to gigabit broadband by 2025.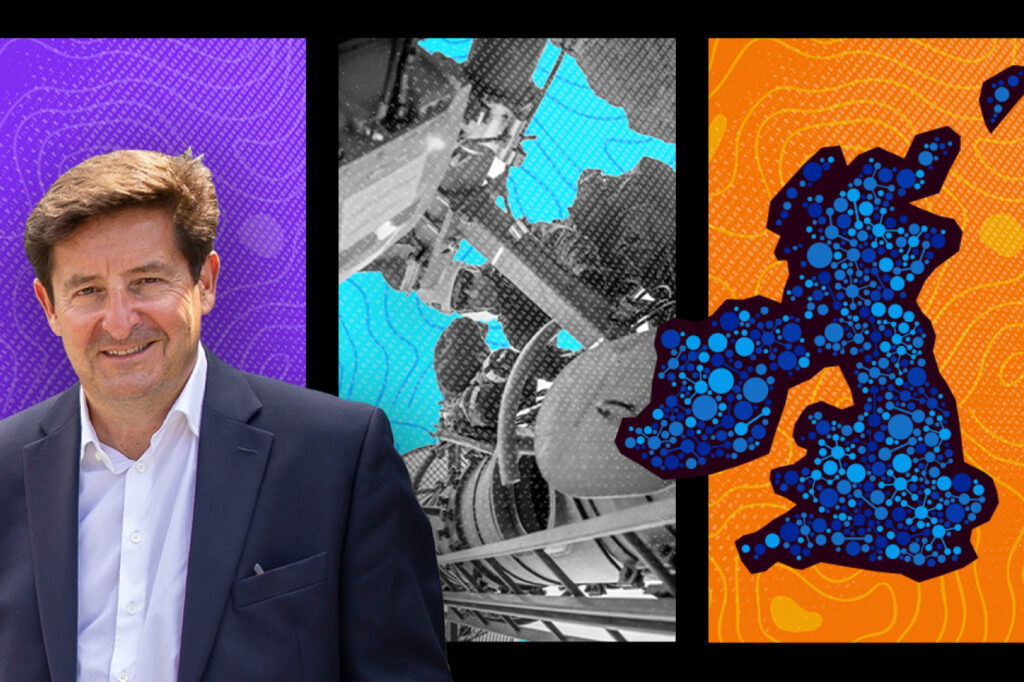 As households across the UK become more and more connected, a debate has arisen about whether this ultrafast connectivity will be powered by either cable or fibre. Phil Sorsky, Senior Vice President International at CommScope has his hopes set on the latter.
"The race that took place in 1999 at the slower speeds has reignited and it has become a race between fibre to the home or using DOCSIS 3.1 or 4.0," he says. "I personally think that fibre will always win at the end of the day because the cable TV method wasn't designed for data. It was just lucky that scientists invented a way to transmit data through the cable TV network."
In contrast to cable internet – which uses copper coaxial cable lines to transmit data through radio frequency signals – fibre broadband relies on fibre optic cables to transmit data through light signals. Moreover, while cable broadband is significantly easier to install, fibre needs less maintenance. Countries like Estonia and Sweden, which have already completed a switchover from copper to fibre, report 70% fewer cable faults. Therefore, as a faster and more reliable form of internet, it is no wonder that most experts believe fibre will end up winning the broadband battle. 
In terms of fibre broadband rollout, the UK has long been behind the curve. The latest data from the FTTH Council Europe report showed a market penetration rate of 3.7% as of September 2020. In contrast, countries like Spain have been able to lead the way in this race with a penetration rate of 62.6%. However, the UK is quickly gaining traction in this space, growing its fibre deployment by 64% over 2020 with an extra 1.7 million premises.
But will it be enough to meet the government's goals?
"Spain was very much ahead of the curve," Sorsky says. "But I think the UK has finally woken up in terms of broadband. The thrusts that we've seen from BT in the last two to three years, these new city entrants, the competition from Virgin with their high speed, DOCSIS..,  that's really turbocharged the UK."
After a year of lagging behind other European countries, the UK is finally taking the initiative to roll out fibre quickly and widely. From something that operators did on the side, fibre rollout plans have now obtained the full support of senior executives, according to Sorsky.
"The government has pushed hard on BT to make fibre happen," he says.
Although superfast broadband (with a download speed of at least 30 Mbps) is sufficient for most household needs, the demand for services that use a lot of data, such as online video streaming, is increasing. This is why the government has taken on the mission of rolling out gigabit-capable broadband across the country – with a focus on rural and remote areas. 
Project Gigabit will be supported by a £5 billion grant which will allow full-fibre providers and other gigabit technologies to connect the hardest to reach areas of the country – about six million premises. In addition, the government has also launched a £210 million Gigabit Broadband Voucher Scheme to give people in eligible rural areas immediate financial help to get gigabit-capable speeds. All of these solutions aim to make sure that universal coverage is achieved by 2030.
However, such an ambitious project is often accompanied by significant challenges.
"The biggest challenge is not so much the technology," Sorsky says. "The technology works. It's robust, it's mature. The challenge is physical. It's how to connect all those houses and train the engineers to be able to deploy fibre as quickly as possible."
In the UK, there are over 20 million properties that need some kind of broadband connection. However, only 28% of those currently have access to full-fibre broadband. Therefore, reaching the government's target will require time and a large investment.
The main cost of the project boils down to human resources. Because of the delicate nature of fibre deployment, specialised crews are required to set up, prepare cables and build splices. There is therefore a huge need for trained engineers that will turn up to the premises and manually enable those connections. These are not easy tasks, as the cables need to be exactly perfectly aligned in order for the light to flow along with the fibre. But CommScope has a solution.
"Trying to connect a piece of fibre to another piece of fibre is very tricky – it's not a two-minute job," Sorsky says. "That was the case until we developed what we call hybrid connectivity."
In order to support Openreach's project of delivering fibre across the UK, CommScope has configured the NOVUX platform, which will give engineers access to NOVUX hardened terminals, designed to enhance health and safety with less time spent on the pole. With this solution, site visits can be completed in a mere couple of hours.
CommScope's solutions allow clients to run the fibre from the customer premises back to the endpoint in a quick and simple way. As a result, Openreach believes it can build full-fibre to up to four million rural and urban premises a year under its commercial programme. 
Many companies provide similar products to those of CommScope. However, Sorsky believes that the company differentiates itself through its expertise in fibre deployment. In contrast to UK operators, CommScope has been supporting fibre deployments for years and it is this experience that has allowed it to keep up with the speeds demanded by the likes of BT, who last year announced its commitment to accelerate its total FTTP build from 20 to 25 million premises by December 2026.
"I think the reason BT chose to work with us is they felt that we could keep up with the new surge in demand," Sorsky says. "The speed at which they wanted to ramp up was lightning speed. Back in 2018, there was no real drive to roll out fibre. But suddenly, the senior execs of BT turbocharged, and they needed somebody to keep up with this new explosion.
"But we were not just sitting there waiting for BT to switch on. We were already a supplier to Telefonica in Europe and AT&T and Verizon in the States, so we were producing a lot of the equipment that BT needed. For BT, it was zero to 100 in six months, whereas for us it was more like going from 80 to 100, because we were already operating at a pretty high capacity with all of our other customers."
These solutions will support a much faster rollout of fibre, and thus actively contribute to the UK's plan to level up the British economy through better internet access. However, in order for technology to make a difference, it has to be used responsibly.
"I think levelling up is as much about education as it is about technology," Sorsky says. "But broadband is a key brick in the wall of levelling up for sure."
Technology can bring opportunities for those in areas of the UK that are currently digitally deprived. Instead of people having to go to London to access work and education opportunities, the opportunities will come to them in the forms of remote working and distance learning. Sorsky himself explains he wasn't able to stay in Liverpool post-graduation because of the difficulty of finding a job. He now hopes that the new generations will have more options when choosing their place of residence, without being constricted by job requirements.
The advent of hybrid work is one of the main legacies of the pandemic. However, its success – powered by quality broadband networks – would not have been possible had COVID hit twenty years prior. 
"We were lucky that the internet was just about good enough to be able to handle this working from home dynamic," Sorsky says. "If the pandemic would have come in 2004, I think the Western economy would have been in much worse shape.
"The networks didn't break, but they were absolutely at the limit. They're designed for these peak hours when kids come home from school, but the new peak hour was about 11 in the morning. So the network's just about managed it, albeit with some fancy engineering."
During the pandemic, the use of wireless network connections dropped significantly, as people relied more heavily on fixed broadbands. But now that COVID-related restrictions have eased, the focus is back on 5G, with customers expecting their mobile internet connections to match the speed they've gotten used to over the last two years.
The UK government's Project Gigabit also targeted a majority 5G coverage by 2027. Moreover, 5G could also be the silver bullet that will provide connectivity to the areas that fibre is unable to reach. With less than five years left until the deadline, it is estimated that about half of UK properties are in areas where 5G is available outside from at least one mobile network operator. Nonetheless, despite 5G's many benefits for individual consumers, they will not be the technology's target users.
"Ultimately, 5G is going to be more around machines than the human experience," Sorsky says. "For humans, 4G is probably fast enough, because only machines can tell the difference between half a millisecond and a 10th of the millisecond.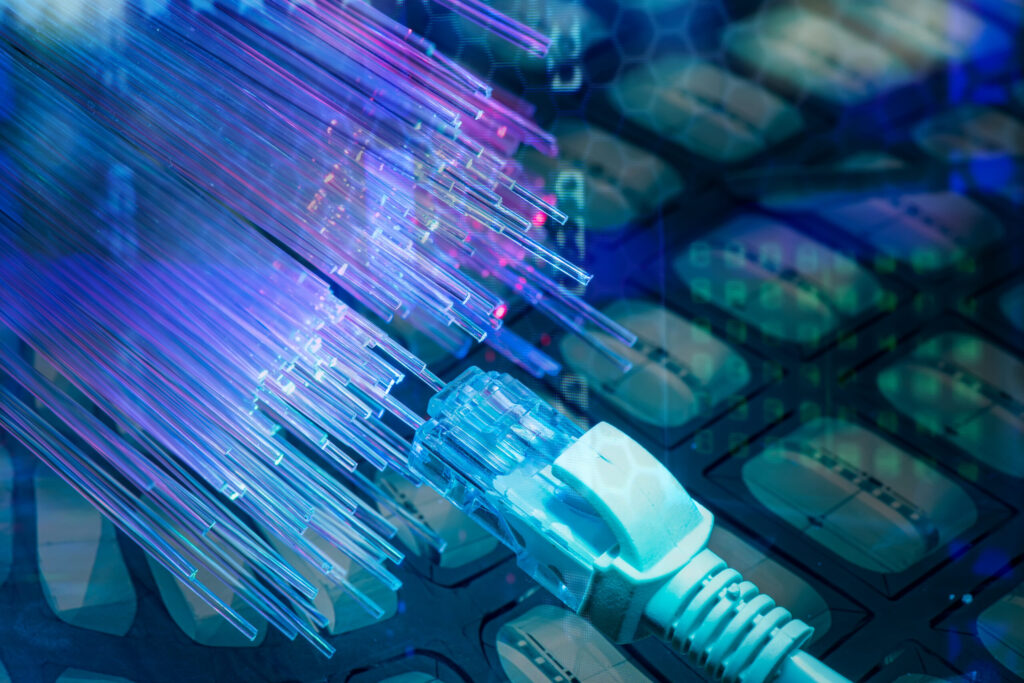 "The whole logistics supply chain architecture that we use today can be upgraded in a significant way, because of the advent of 5G in the public domain, combining that with private 5G within a factory-type environment or an office environment. That's where I think we're headed for it from an operator point of view."
Whether it is through fibre broadband or 5G – or more likely, a combination of the two –  all of the UK will soon have access to ultrafast internet. Moreover, by increasing the reach of full fibre broadband, the country also aims to close the digital divide, and enable everyone to access education and work from any region in the UK, no matter how remote.
"I do have a personal question, which is: What are we going to do with more than 400 Mbps, when you can stream high-quality video on a 25Mbps channel?," Sorsky says. "But then, in the history of computer technology, when there's been a lot of bandwidth available, the software application people have always found a way to exploit all of that new bandwidth. I'm sure we will use it, I just don't know how."
From smart cities to the metaverse, the possibilities that ultrafast broadband provides are endless. Moreover, the fact that there is extra bandwidth available creates  room for innovation and enables the country to be ready for any new technological developments. With full fibre deployments going full speed ahead in the UK, the future of broadband looks brighter than ever.