Blending man & machine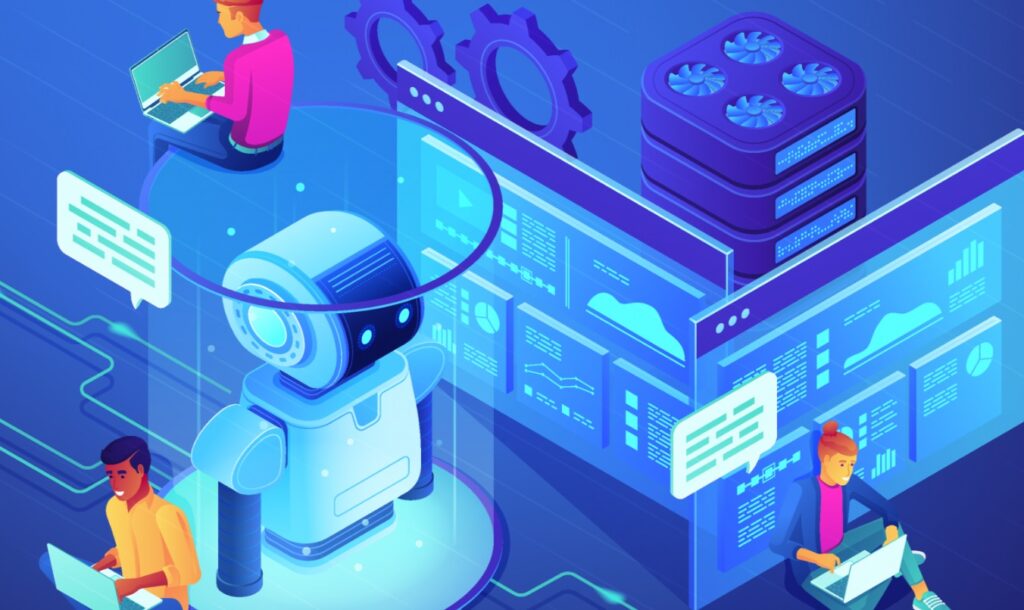 For all the talk in recent years of technology disrupting the world of enterprise, it is a virus that has forced industry to truly transform, with the way businesses operate – from the very biggest organisations to SMEs – being flipped on its head and remote working becoming the norm. 
But it is technology itself that has enabled many companies to keep going in one form or another, shielding the global economy from being decimated entirely. Technologies such as video conferencing, work collaboration tools and other cloud-based services now form the backbone of the enterprise world. 
There is no doubt that the crisis will take some time to get over, but it is also worth acknowledging that had this happened a decade ago, the technologies currently holding business together were in their embryonic stages, if they even existed at all. The after-effects would almost certainly still be felt today.  
It is an observation not lost on Jason Kingdon, Blue Prism's newly appointed CEO. 
"It wasn't too long ago that if you wanted to do a global broadcast, you'd have to book a satellite to do it, a whole team of technicians would have to be involved," he recalls during a wide-ranging interview with Digital Bulletin.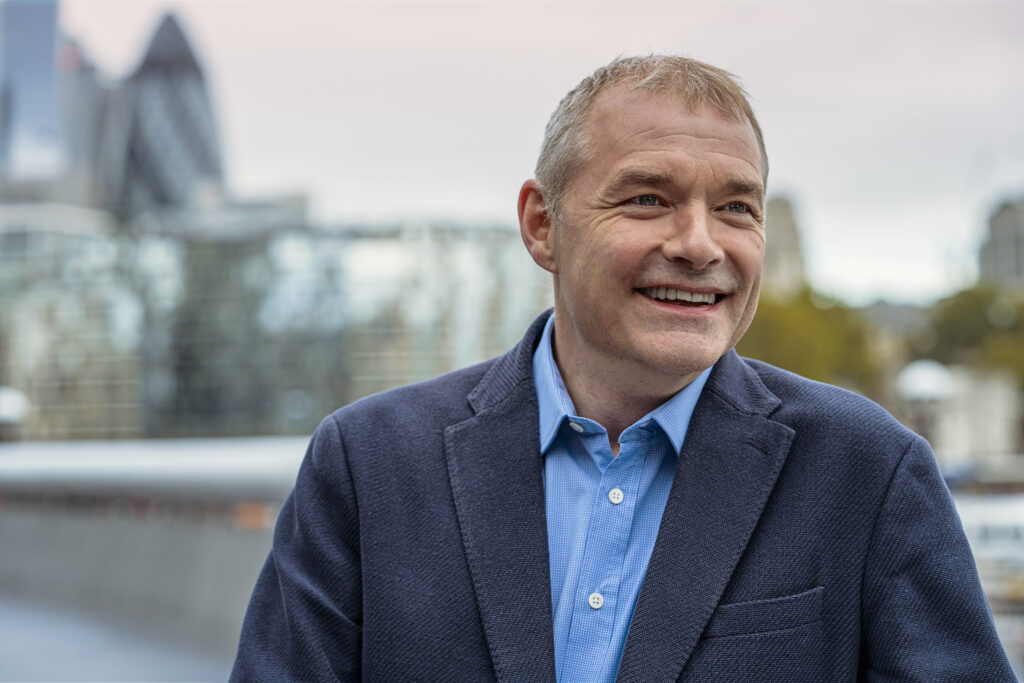 "If this would have happened 10 years ago, who knows how much more damage it could have done to the global economy. We've never seen anything like this and let's hope we don't ever again." 
While the CEO role is a new one for Kingdon, his presence at Blue Prism is not. Having met with the company's founders Alastair Bathgate and David Moss in 2007, Kingdon jumped on board, utilising the AI knowledge and skills he honed as founder of the Intelligent Systems Lab at University College London. 
Kingdon says he instantly believed the founders had hit upon a winning formula with a product that solved a technology issue he himself had tried to tackle with his first company Searchbase (which Kingdon subsequently sold to New York-based private equity outfit Warburg Pincus). 
"They already understood the importance of interoperability. At Searchbase, we were always having to integrate with other products and 60% of the product stack cost was on interoperability issues. I could see that Blue Prism had dealt with those issues and I just thought about how smart it was." 
The potential of enterprise robotic process automation software (RPA) that provide digital workforces to automate complex, end-to-end operational activities was clear, and Kingdon spent the next nine years as Executive Chairman. 
Kingdon took something of a back seat since Blue Prism's IPO in 2016 – "almost a tradition", he says – but he is now stepping into the CEO position, a role carried out for almost two decades by Bathgate. 
"He has done an amazing job and it's fair to say he is due a break," says Kingdon.
It has certainly been a baptism of fire. As with just about every other software business, Blue Prism has had to pivot to a remote working model, something Kingdon said it was able to achieve relatively easily given its established flexible working options. Today, all customer service operations, management services and administration tasks are being conducted in a lockdown environment.
At the end of April, the company also announced that it had raised £100 million from existing and new investors. 
"One of our worries was what this situation would do to the overall market and how our other businesses would perform, hence the finance raising. We just wanted to take all of the anxiety off the table and ensure that everyone understood that we are in good shape, and that people didn't have to worry," Kingdon says.
He speaks proudly of the 'COVID-19 Taskforce' that Blue Prism rapidly mobilised as the seriousness of the pandemic became clear. The company has donated 'digital workers' – which combine AI and RPA to create 'intelligent automation' – and services to assist on the front lines of the health emergency, across many sectors.
"Within a month of offering these services, we had more than 110 initiatives within the NHS and financial services rolled out. We are helping the NHS with ICU demand, live bed management, linking care home and NHS admin systems, appointment rescheduling and automating the 111 service to the COVID database, to name just a few."
Blue Prism's digital workforce is also being utilised by the Small Business Administration in the United States to administer loans, with a loan being rubber stamped every 90 seconds at the peak of the programme, while in the UK Leeds Building Society is leveraging the platform to enable mortgage holidays for customers feeling the financial effects of the virus.
"That is a whole business process that those guys would have had no idea they needed to offer five or six weeks previously, so that is a whole new service sitting across their technology estate," adds Kingdon. "They've got mortgages going back decades, so there will be a number of systems that are being managed by the digital workers. That's the kind of flexibility that makes a difference. 
"The situation has certainly highlighted the capability of digital workers. Increasingly, businesses are beginning to recognise the advantages of putting these new processes in place. They can see that it is simple to train the digital worker to carry out these important tasks – once they've set them up, they can just allow the digital workers to get on with it.
"For the people who have seen this stuff in action, the penny has dropped. It is clear that there is a new way of doing things." 
It is true to say that RPA was a technology on the rise in the pre-pandemic world. In fact, a report last year from Gartner named RPA as the fastest growing segment of the enterprise technology market, boosted by the technology's ability to accelerate digital transformation initiatives, drive efficiencies and eliminate waste. The value of the RPA market is expected to sky-rocket, from $17 billion in 2019 to $75 billion in 2025, according to Wikibon. 
Unsurprisingly, that wider trend is reflected in the growth of Blue Prism itself, which, since its IPO in 2016, has increased its physical workforce from 60 to 1,000, with its market cap growing to more than $1 billion during the same period. 
On a macro and micro level, it does suggest that the effort to change the conversation on RPA and, indeed, AI, from a dystopian perspective where great swathes of the populace find themselves out of jobs, to one of man and machine working in harmony, is being won. Although Kingdon admits that anxieties over the technology still exist. 
"I totally understand the anxieties but they are totally misplaced, there is just no truth in this theory that business people want to have no employees." he states emphatically. "What people do want is to offer improved services to their customers, greater flexibility, agility and make better returns for themselves – that is what motivates and drives people.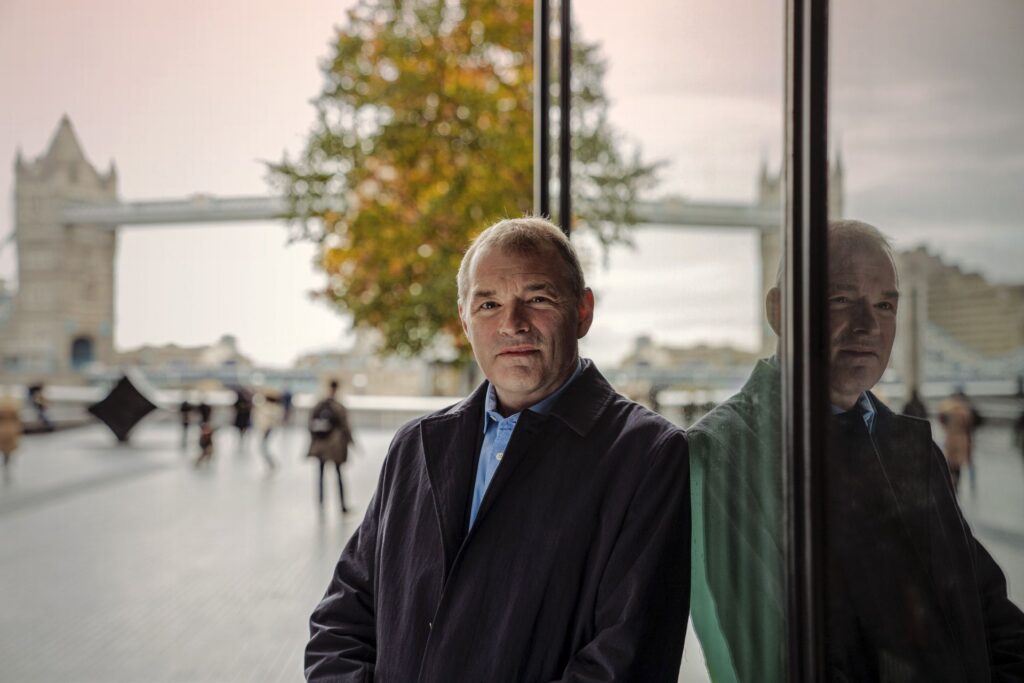 "When you think about the number of jobs that need doing, the actual execution tasks are the ones that offer the least reward. It is very rare that you find people who just enjoy doing those tasks, and they are also disproportionately anxiety-creating. 
"There is a person that sticks in my mind who did back office tasks for Lloyd's of London and one of her jobs was updating currency exchanges overnight, which is really important but not really demanding. If you make a mistake such as typing in cents instead of dollars it has all these downstream complications and that can become really problematic when it should just be a really simple administrative task." 
Most people, says Kingdon, want to be freed up to work on more creative and rewarding tasks, and it is difficult to argue that point. It is this mission to change the nature of work – to go in a "big, bold and transformative" direction – that comes across clearly when speaking to Blue Prism's CEO. 
"One of our best customers is MetLife in the US, and this approach totally embraces what it is that they do. I asked them what they think is the biggest change since they started using digital workers as a strategic capability and the answer was that the people they hire are now immediately doing value-adding tasks. 
"So rather than sticking people on entry tasks, they can impact the job from the minute they arrive with real energy and enthusiasm and actually help customers. I think that these fears we spoke about before are misplaced and once people see the technology in action, the anxiety dissipates." 
Over the last four years, Blue Prism has built a significant customer base that includes 20% of the Forbes 2000. As one of the first individuals in the UK to attempt to commercialise AI, Kingdon believes this growth is proof positive that RPA and AI are truly being embraced by enterprise and will soon be seen as essential business tools. 
"We have customers in 170 countries across 70 commercial sectors and 75 buying centres. We didn't do that because somehow we sold and marketed something really well," Kingdon concludes. 
"What has happened is that people understand that this product is transforming what they do and unlocks things in their business. If you see that kind of pace, it will be pretty short order before you see this technology pretty well everywhere – it will be as familiar as word processing and all of those other tools we use everyday."