Bringing together IT and business teams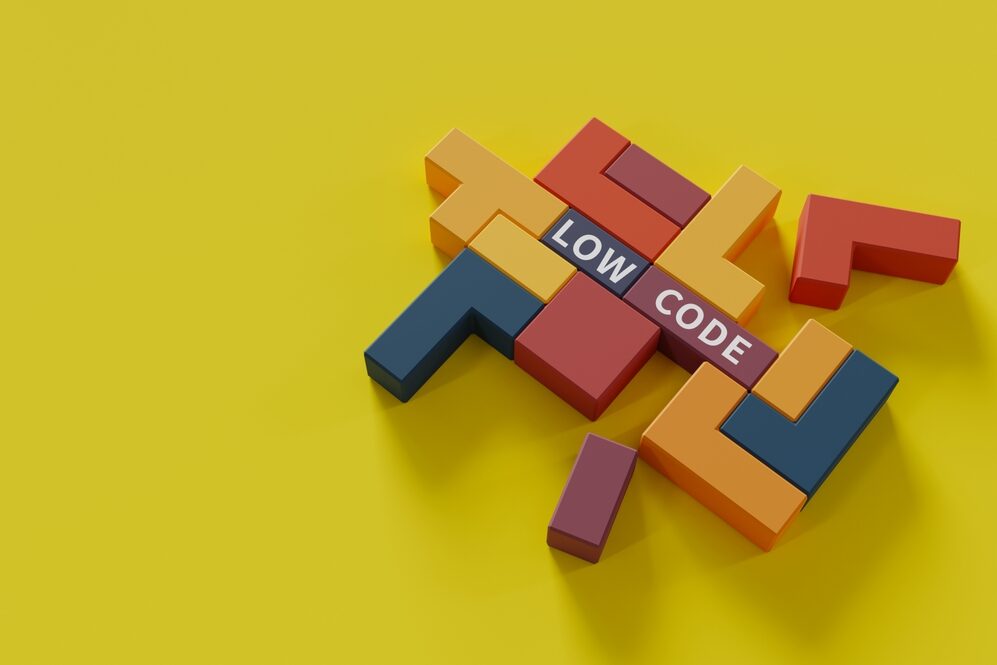 Effective software forms the very backbone of enterprise, and with the growing importance and potential of technology such as artificial intelligence (AI) and machine learning (ML), the need for rapid software innovation, development and integration has never been greater. But against that backdrop, the skills gap is getting more pronounced, compounded by less than 1% of the world's population being able to code, while IT teams are in many cases being asked to do more with less.
This combination of factors has seen the concept of low code – a term only thought to have been coined in 2014 – become one of the disruptive movements in the enterprise technology world over the past couple of years. The premise of low code is a relatively simple one: take out the complexities of coding, allowing business teams to build applications and platforms through simpler tools, often made up of graphical interfaces and configurations.
By deploying low code platforms effectively, companies can faster scale digital and technology transformation programmes, while freeing up IT teams to concentrate on the areas of the business that truly require their expertise.
Pegasystems (Pega) is a company with low code expertise in its DNA; its low code platform is a key facet of its wider intelligent automation offering and its Pega Infinity Digital Transformation Suite, which has been built to bring together the needs of IT and business – two areas that often clash in the enterprise environment.
Pega's CTO, Don Schuerman, tells Digital Bulletin that a number of factors have converged, bringing low code to the fore in the technology world.
"There is more work to do in software than developers to do it; every IT organisation that I talk to has a backlog of things that they haven't gotten to. And then every business owner I speak to has a backlog of things they haven't even brought to IT because they know they're not going to get the time on the development calendar. I think that is a gap that we are beginning to address with low code," he says.
"There are two other notable forces, one being that we have a generation of people entering the workforce for whom technology is not a foreign thing, they've been surrounded by it their entire lives. Even if they don't know programming, they've done programming-like things before, they've built worlds on Minecraft, they've set up alerts on their social media channels, they've used 'If This, Then That' with Alexa to change the temperature.
"We have people in the workforce who might not be properly trained but are willing and able to take on some of the roles of helping define the software businesses are going to run. Thirdly, we have a distribution model via the cloud that makes it faster and easier to get this software in front of people. The combination of the demand for IT, the demographic shift and then the availability of cloud-based software is really what is driving low code."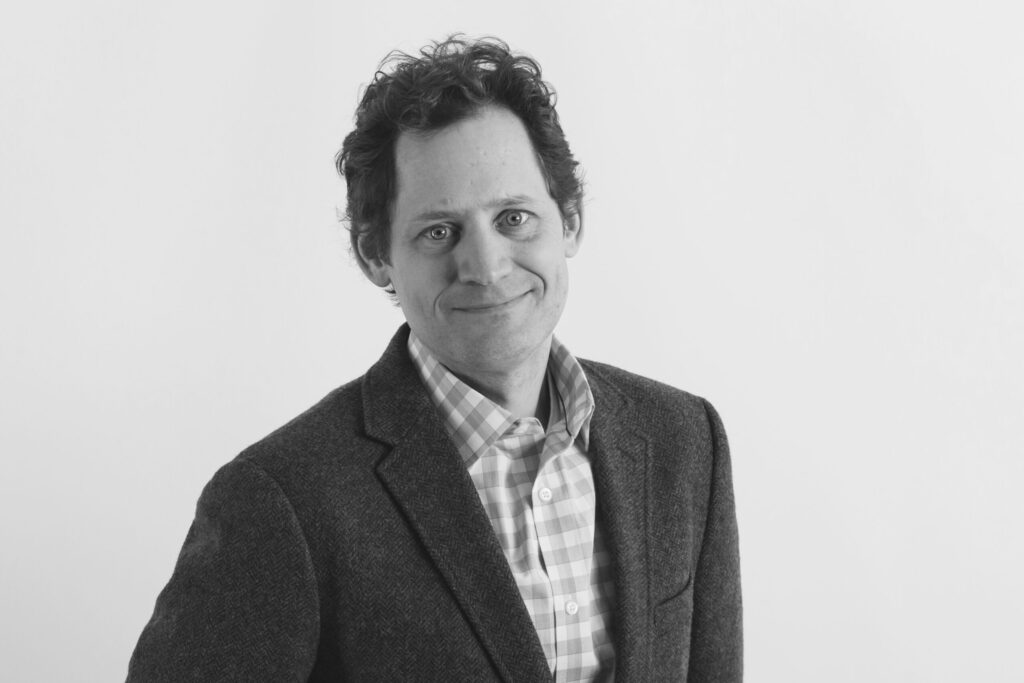 Pega's low code platform is utilised by companies of all sizes, according to Schuerman. Notable among them is Siemens, with the two organisations having worked together on a number of projects. Thousands of Siemens employees utilise Pega technologies to enable its ultimate goal – end-to-end digitalisation.
"Siemens uses Pega to manage all of their data management processes, almost as a low code factory," states Schuerman. "They've reduced customers on boarding time, they've standardised processes that were different in various areas of the business, and they've mitigated a bunch of risk with consistency. But they are also delivering this with what they call 'one tenth the cost and ten times the speed'. It's a great example of doing this at a significant scale.
"Another example I like is the work we did with an Australian telecommunications company, where we tackled a really specific problem they had. They wanted a way for customers to self-put service case requests into them and allow customers to do that on a mobile application.
"Very quickly in an agile way, we were able to roll out a mobile app that captured their customers' service requests, routed them to the right people in the business, got the work done and transparently showed the customer what the results were. Their combined business and IT teams were able to iterate through that very quickly because they were working in this low code environment."
It is this ability to bring together business and IT teams that really brings low code into its own. The two have always made for uncomfortable bedfellows, driven by different objectives; the business looking to grow revenues and cut costs, while IT teams – often undermanned – are tasked with large scale migrations of technology, for example, that often have significant legacy issues.
"What low code allows us to do is resolve that by shifting the working relationship between business and IT," comments Schuerman. "For certain applications it becomes less of a service provider relationship, where it might take three months to develop something that isn't really suitable, and more IT and business becoming a partnership working together in agile based projects to quickly deliver the applications the business wants.
"IT is becoming the enabler using this low code platform model, it is able to give the business something that it can build guards and other components into that allow business teams to develop the applications they want or need. It is shifting the working model completely."
It is clear that the visual nature of low code and the ability to rapidly pivot from ideation to execution is integral to its growing popularity, allowing teams to actually see how their applications will look and work in a live environment.
Known as 'design thinking', Schuerman says professionals with no coding experience can put themselves in the headspace of customers, rethinking their products from a different perspective.
"Low code is such a great fit for design thinking. You have teams exploring and coming up with new ideas which result in mock- ups, apps and experiences, and because low code is visual they are able to put those ideas directly into low code platforms without having to translate them.
"Think of design thinking sessions where by the second day, we are in the platform, building out the app and doing immediate playback, we can show the team what the customer experience really looks like. Once I get through the initial conversation, I can go very quickly from blue sky mode to making it real."
Low code will be heavily utlised in an enterprise technology world that is increasingly looking to AI, RPA (robotic process automation) and ML to glean insights from growing datasets, supercharge transformation programmes and free up employees to work on initiatives that require critical thinking. But, says Schuerman, low code could arguably be classed as AI in its own right.
"I would say low code is a form of AI, because what we're basically doing is automating programming for customers. In the same way that an RPA bot can automate work, low code is automating programming. Under the hood, we are dynamically generating the code and Javascript that is going to run your application."
In addition, while companies are keen for these tools to be used in every corner of their operations, there simply is not the necessary number of professionals skilled in AI, ML and the like to deploy across every area of their operations. Indeed, businesses will have to carefully pick and choose where they set their most highly skilled programmers to work, leaving low code to potentially pick up the slack.
"We're also seeing a shift to what I call citizen data scientists. More of what organisations need to do in how they market and engage their customers is around using data to predict customer behaviour and dynamically make recommendations to them. We call that model 'Next Best Action' and behind that are some really sophisticated data scientists.
"But in the same way there are not enough programmers, there are not enough data scientists in the world. By using visual tools, such as Next Best Action Designer, it allows a marketer to design out a strategy while at the same time under the covers it is building out the data science model that is needed.
"I think that this low code approach is going to become increasingly important with AI and ML because you're not going to have the specialised skills in the business at the scale you'll need if you want to contact your customer on every touchpoint. Low code allows my customer value manager or my customer experience professionals to get in there and define the experiences they want even if they are not data science experts."
Summarising, Schuerman is steadfast in his belief that enterprise will be defined by the platforms they build over the next five year cycle, integrating various technologies and services from multiple vendors to be all things to all customers.
"We have built that capability to weave all of that together to create coherent experiences for customers, coherent experiences for employees. And being able to present in a low code way that is fast and accurate, and involves the business, is absolutely essential to building what we've been calling that 'platform for platforms' for enterprise," he concludes.