Commanding cloud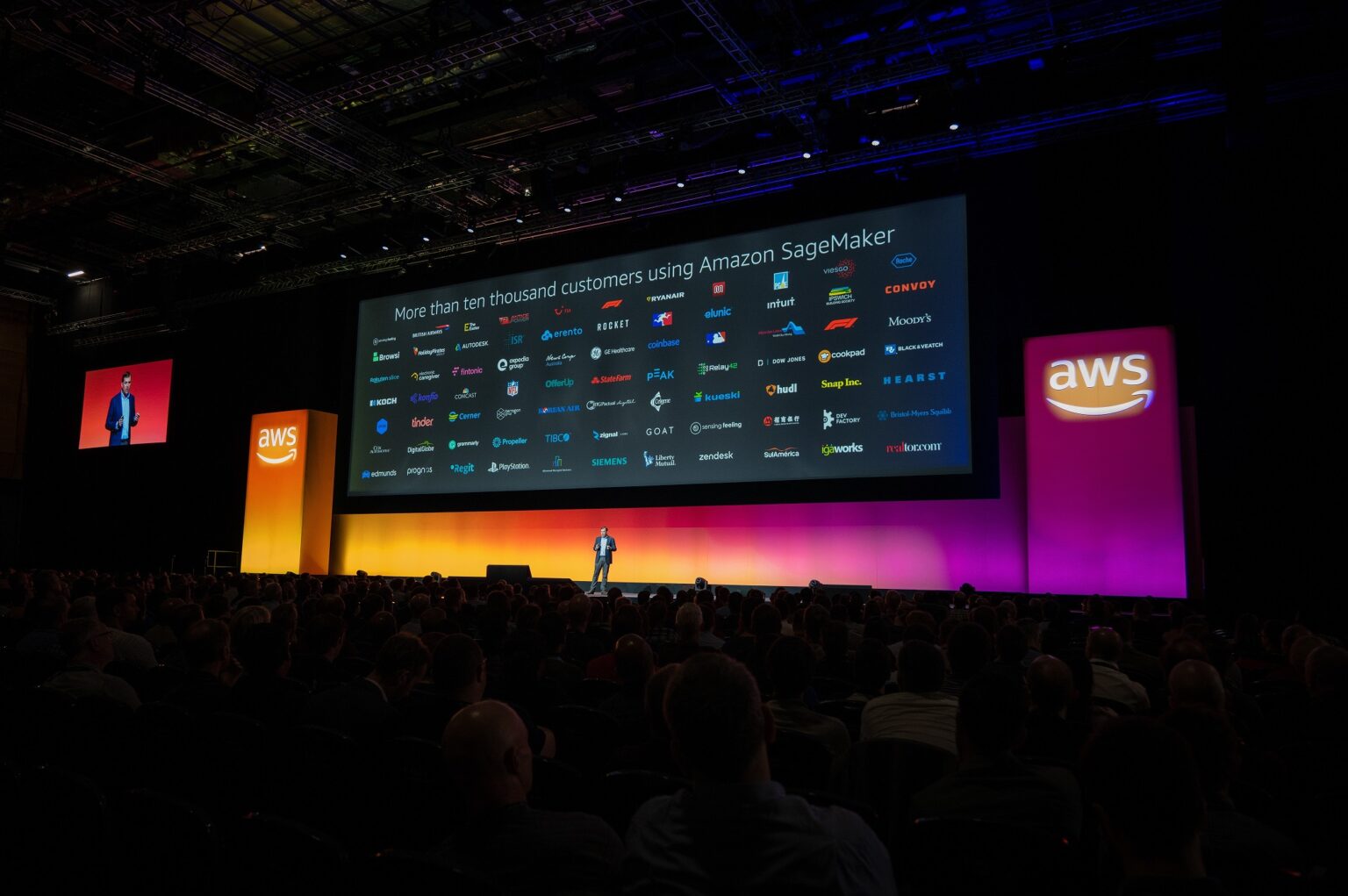 The lights dimmed and smoke enveloped the 7,000-capacity ICC Auditorium. London ExCel's hall – the biggest of its kind in the United Kingdom – might just have been hosting a concert or a boxing match.
But this was the dramatic opening to 2019's AWS Summit, London's turn to host the Amazon Web Services travelling exhibition that is the AWS Summit Series. As thousands of employees, customers and visitors gathered inside the auditorium for an opening keynote, the scale of AWS' reach quickly hit home.
Scale is always prevalent at any AWS event. Not just the scale of the exhibition itself, but also the sheer size of what is now firmly established as the world's foremost public cloud provider. Learning about the density of services available to customers might astonish those who have only surface knowledge of the cloud computing industry.
The growth of AWS – ever since its official launch in 2006 – has been relentless. Today it offers products that aid clients with compute, databases, IoT, machine learning, networking, security and much more.
How did it happen? Ian Massingham, who works as Director of AWS Evangelism, says the business always begins by focusing on customers' needs before developing the product.
"We've been able to build something that's been really impactful, but we've done it in an organic way," he tells Digital Bulletin. "It's a very simple process of just listening carefully to the needs of customers and either solving those needs directly, or inventing solutions that are in the middle of a cluster of needs that a lot of customers have."
This is a strategy that has served AWS perfectly as it's expanded alongside the technology demands of customers. At the beginning of its journey – when Amazon required a simple but robust on-premise environment to support its flourishing e-commerce business – not even those in charge foresaw what was to come.
"I wasn't there at the beginning but I've spent a lot of time with executives in the company that were there, and the main thing that you hear from them is that they didn't know whether or not AWS was going to be a success," explains Massingham.
"One of the big themes of our company is experimentation and the importance of experimentation in building successful products. Well, Amazon Web Services itself was an experiment. We had an idea. Our own teams thought the way in which we were creating and expressing different services was valuable to them, but we didn't know definitively that it would be a big hit with developers and later with IT professionals and enterprises."
Listen to customers at the AWS Summit and this capacity for experimentation, along with its velocity of development, is one of the main reasons why businesses of all types find themselves turning to AWS.
It currently operates nearly 150 services under 23 separate product categories, numbers that have increased at a rapid rate in recent years. Massingham says the key to this pace of development has been the agile deployment of its own staff.
CUSTOMER STORY - ADSTREAM
Adstream's innovative advertising platform uses advanced technology to help leading brands manage the creation, storage and delivery of content.
It has been an AWS customer for nearly 10 years but has deepened that collaboration under the guidance of Chief Technology Officer Katie Nykanen (pictured), becoming an advanced technology partner.
"We now have the benefit of a great relationship," says Nykanen. "We've been talking to it about what we do around data warehousing and ML, for example – so what we do in the future.
"I've got to increase my data team quite significantly. One option is that I can go and hire more people, or one option is that I can go and talk to AWS about architect consultants who can help us, using services that it has already built and used elsewhere."
This approach could be crucial for Adstream going forward, especially as the skills gap in technology grows. Nykanen adds: "With things like natural language processing, content recognition – I could go out and try and hire four or five people, but I would struggle so much.
"It's hugely competitive and salaries are ridiculously high. You know you're not going to get somebody who will work with you for five years, so you're almost better to work with a partner who has got access to capabilities.
"When I first joined, we hadn't really embraced cloud. All we had done was bought some servers off AWS instead of buying them off the data centre down the road. Now we're in a different situation and it's a very nice place to be."
"The secret ingredient is that we don't overload existing teams with more and more responsibility. When we want to create a new service, we essentially spin up a new team to create that new service," he reveals.
"We write what we call a 'Working Backwards Document', which is a press release that describes how the service will be explained to customers to the external world when we launch it. From that press release, we then work backwards to create the product. So that's really how our model works.
"The second component is service reuse; if we're building a new high-performance compute service, for example, we build it on top of our existing EC2 computing platform."
Most ambitious enterprise players turn to these products because of an incapacity to incubate their own solutions. AWS has timed its run perfectly to capitalise on the lack of skills available to companies but even AWS struggles to fill the roles it requires, especially in software engineering and development.
Research indicates more than one million software engineering jobs will be available in the United States alone in 2020. For AWS, this issue spreads globally but Massingham believes that innovation can still be achieved without deep technical expertise.
"It's a great environment at AWS but I would be lying if I told you that we have every software engineer and every developer that we needed to do everything we want to do," he admits. "We wouldn't have thousands of vacancies all over the world if that was the case.
"In aggregate, you need far less resources with cloud but those resources, those people, need a different mix of skills. We must motivate more people to go into these professions, particularly those people that are underrepresented in the workforce; it might be women, it might be other minorities. We need to do a better job on that."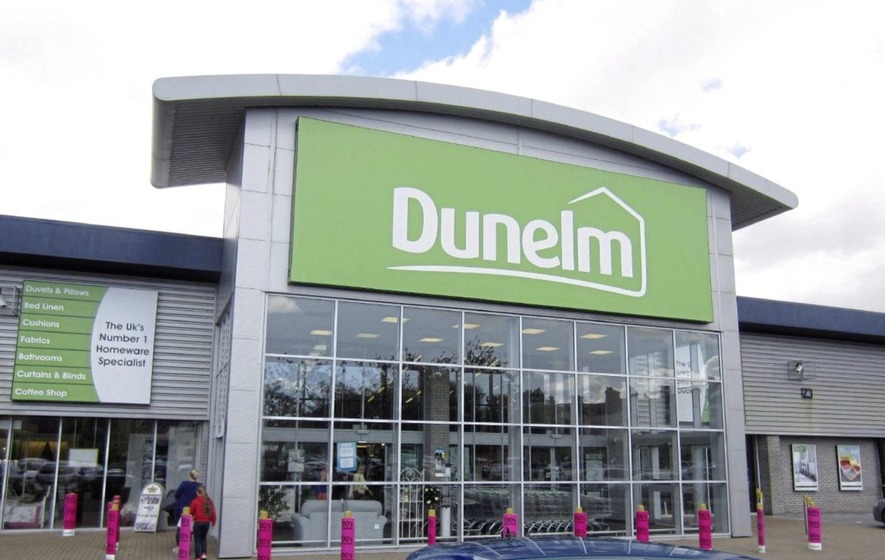 Dunelm is a leading British home retailer. It has transitioned from a fully-outsourced IT capability to managing an internal team and a growing relationship with AWS.
Tonino Greco is the company's Head of Infrastructure and DevOps. Greco joined Dunelm when it acquired his previous employer, Worldstores. The acquisition marked the beginning of Dunelm's digital transformation after it pinpointed Worldstores' technology portfolio.
It has since restructured its development teams to focus on building serverless architectures with AWS Lambda.
"It's been an interesting journey, mainly from how we get from where we were, which was very non-development focused, to being extremely tech-focused," he says. "AWS has supported us really well in helping us get to where we want to be.
"With serverless, we don't have to pay for compute that we're not using, and that passes on to our customers as well. We have tonnes of automation that makes sure that when we have environments that we no longer use or are no longer needed in AWS, we accommodate that. But we also make sure that we keep up to date with what AWS is giving out and what's new.
"We've got engineers who want to live on the bleeding edge all the time. Every now and then, we get an email from AWS which has new features that we want to play with! We definitely keep our eye on their development."
The AWS Summit Series acts as a vehicle for AWS to broadcast its services and vision to the world. But often the most convincing endorsements come from customers themselves, which is why the principle purpose of the Series is to facilitate peer-to-peer networking for users at various stages of cloud deployment.
Major clients from the likes of Sainsbury's and Faculty were invited to tell their own stories during the keynote and this is where Massingham sees the real value.
"We spend a lot of time trying to figure out what we should have on the agenda and how we should structure these events," he concludes. "Of course we spend a huge amount of effort to try to get customer speakers to participate.
"There are customers here who are a lot earlier in their journeys, so for them to see other customers who have already overcome obstacles that they may face, I find that really inspiring. It's probably even more relevant if you're the customer – you can learn from what your peers in the industry have done. I think that's a really underappreciated and valuable component of this event."