Data-powered conversations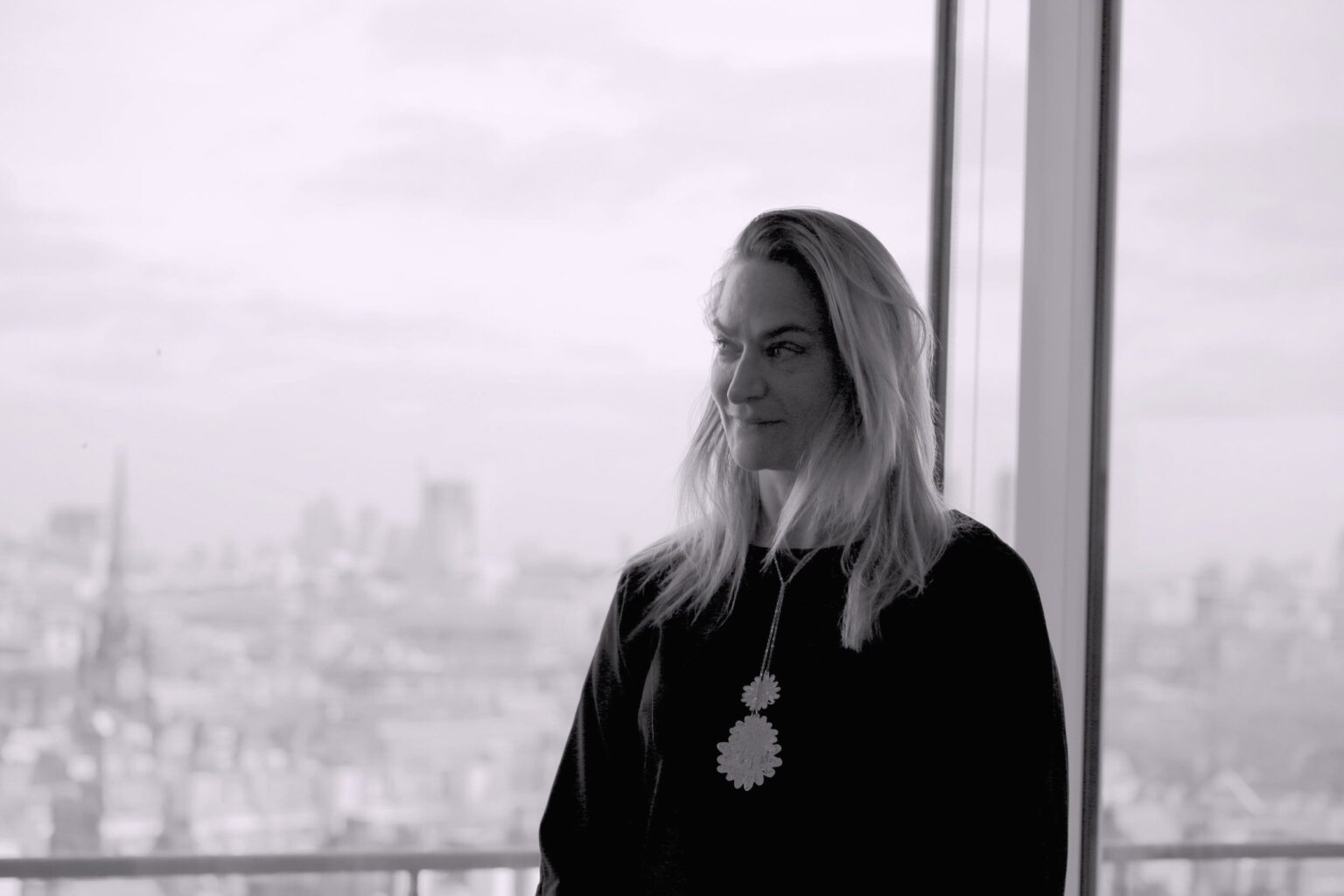 When identifying and discussing the technological forces delivering huge change throughout the enterprise, Anne de Kerckhove is certainly somebody worth talking to.
A prominent angel investor in Europe's high-tech sector, de Kerckhove has witnessed the growth and impact of different technologies first-hand. An expert in digital transformation, she has committed her expertise to over 25 companies and proven a valuable mentor to high-potential individuals on the startup scene.
Yet at the beginning of her journey, de Kerckhove – when working as a consultant for the Boston Consulting Group – received an unusual piece of advice from her own mentor during an annual review.
"He came to me and said 'you know, you should really leave us'. That's a great motivational speech, I thought!" But it was this moment that triggered a sequence of events which would go on to define de Kerchove's career.
"Then he expanded of course," she continues. "He said 'you're super action-orientated, you finish projects but you don't want to finish them, you want to go to the client and help them to implement. You're the most action-orientated consultant we've ever had'. It was just at the time when the startup scene was exploding in London, and he said that he thought I was going to get a call from a company and he wanted me to accept it.
"He must have been a futurist or something because the call literally came that week. It was a bunch of German guys who said that they had this idea in the mobile space and they'd like me to set up their London business. And that was the beginning of my startup career. Frankly, it's what I love doing and I've never really left that phase, just moved on to bigger ventures."
De Kerckhove's newest project is with Freespee, which has built a cloud communication platform that allows its clients to better engage and convert its online customers. Its range of features are designed to improve the performance of sales teams and greatly enhance the customer experience through contextualised conversations on any platform.
Freespee was founded a decade ago by Carl Holmquist and Tobias Lindgren and its solutions are now deployed in a number of industries, with particular effectiveness in automotive and e-commerce. De Kerckhove is approaching her first anniversary as CEO having joined in March last year. She says the all-round potential of Freespee's offering is what convinced her to make it the next step in her career.
"The technology itself has a huge impact on brands and on consumers, and that's what I look for in a proposition; something that helps both the consumer and the brand and creates that customer impact. I'm really passionate about that," de Kerckhove explains.
"Another thing is that the two founders are awesome. They're great guys with a deep passion for product and real engineering quality and belief. When they say that they will do something, they will actually do it. There's no element of fake in what they do and that's really important to me. Fundamentally too, the metrics of the business were good. I love companies that are already great and who I can turn into mega superstars."
Freespee has advanced its platform beyond basic software to a sophisticated 'Communications Platform-as-a-Service' (CPaaS) stack that, in real-time, intelligently gathers rich data about callers. It is then able segment users, deliver predictive, automated routing and feed an analytics and insights system which is powered by machine learning. This can all be integrated using Freespee's API, a major selling point for companies looking to build their own workflows.
In November, Freespee went one step further with the public launch of its Talk application, which it claims to be the first contact centre app powered entirely by data. By presenting its wealth of information to agents via a simple interface, it says it smoothens the customer interaction further.
De Kerckhove says Freespee's platform serves the growing expectations of consumers. "One of the big trends that is happening right now is, as consumers, we are all going online first. We go and gather information, we hunt across sites, we create comparisons, we look at other people's opinions – we do hours of research.
"But for complex purchases, there is a still a point where you want to speak to a human being. The challenge these days is that the human being who picks up the phone often knows actually less about the product than you. By tracking what the consumer has done online, the agent then has that profile and an understanding of what you were looking for. But more importantly than that, we actually direct your call to the right person.
"The app integrates everything. It's got the whole data analytics piece too; it allows you to track everything, like from a campaign attribution from Google, and it will flow through whatever systems you have, all the way to closing the sale.
"It's all fuelled by data. Every decision is taken by big data, and it learns and gets more sophisticated over time. We're not tracking things like the fact that you're male, you live in London and that you might like cars – we are literally tracking what you're doing and saying 'this is what you need today'."
As with any company that relies on third-party data to power its product, however, Freespee has to ensure its practices are above board and ethically indisputable. Throw in GDPR compliance following the regulation's high-profile introduction in 2018, and it quickly becomes a strategic priority.
Even though De Kerckhove admits to having had awkward conversations in the past with clients distracted by the amount of customer information available, she says that Freespee's mechanisms for managing its data are rock-solid.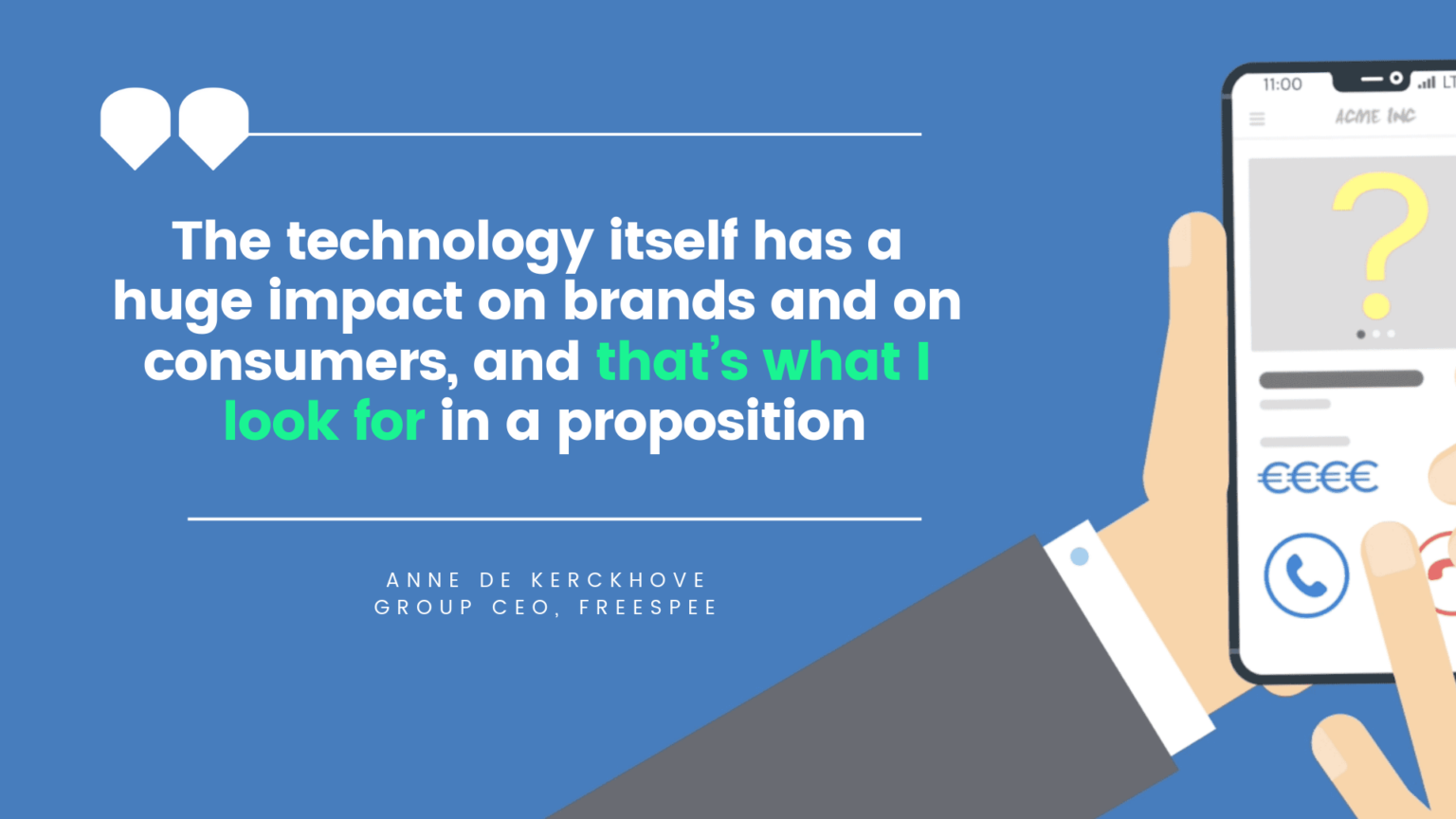 "It's hugely important and it was one of our biggest topics with GDPR. We had to review every single one of our systems," she explains.
"We don't create personas and then keep them in our system. It's a real-time, decision-making engine. What we do is we clean out that data because we're not trying to create this history of the person, we're trying to get that person to the right agent. That's really important.
"Our clients sometimes want it the other way but we don't allow that, unless they prove to us that the customer said that they wanted to do that. It's quite interesting – we're at a point where we have more power than we should, so we have to discipline ourselves not to use all of the power that our technologies bring."
Freespee hasn't been bumped off course by the extra focus now applied to data-fuelled enterprises. The business is growing at 70% year-on-year in terms of revenue and expects that figure to jump again. Last July, it received close to $10 million in investment from Verdane Capital IX and intends to use that finance to accelerate growth in Europe while ramping up research efforts in AI and product development.
Recent headline contracts with the likes of Fiat, Vauxhall, E-on and eBay have provided additional boosts but its CEO is wary of an increasing amount of competition in the industry.
"The market is moving very fast and we've got lots of companies popping up every day doing brilliant things in a similar space," de Kerckhove adds.
"The clients are getting more and more sophisticated too, they're getting a lot more accurate about what they want. I think we're going to see the development of quite a few bespoke solutions for specific verticals and industries which are facing particular challenges. Also, it's going to be much more about omnichannel. It's not just going to be about calls; it's going to be about chat, about email, about full integration of any form of communication."
Another challenge facing de Kerckhove and Freespee is talent acquisition. Skills shortages in tech-led sectors are well-documented, but for de Kerckhove this extends further into workplace equality and diversity: subjects she cares about passionately.
A notable mentor for women looking to reach the top of their industries, de Kerckhove has used her own experiences as a senior female within technology companies to become a proponent for such issues and to engage others in the debate. She runs workshops and one-to-one sessions for female executives in Paris and London while also guest lecturing on MBA programmes.
"For me, it goes way beyond the gender issue. It's diversity in all its forms," she asserts. "It's about about bringing in different nationalities, different backgrounds. I want people to challenge me and if we've all got the same background, we don't challenge each other.
"We're getting better. Looking around the room, the younger generation have a much easier time with this. They don't have the same perceptions that we have but there's still a lot of work to do; just look at gender pay. We're still not there with that and that's just crazy. I'm very optimistic but that doesn't mean we have to stop working."