Delivering on intent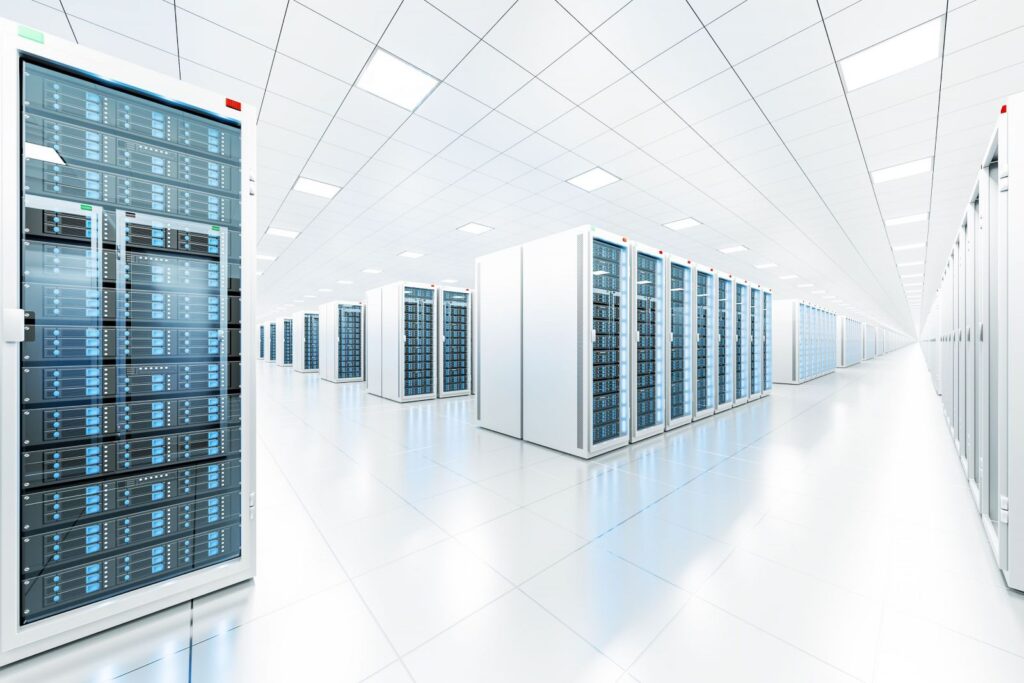 Digital transformation is complex. When businesses lay out their plans to upend established strategies, they have countless factors to consider. It is, after all, a transformation.
For those serious about driving real change, there are no shortcuts. The disruptive technologies of our time are best deployed from the bottom up – and in unison. Only then will enterprises give themselves the opportunity to realise the huge operational advances promised by the headlines.
The spine of any digitally-enabled organisation is its network. But as they become more and more complex thanks to distributed data and the Internet of Things, network management now presents challenges. This has led to companies increasingly turning to automation solutions over manual techniques.
Mansour Karam, CEO at Apstra, believes network automation is fast becoming a critical driver for digital transformation and expects it to follow a similar trajectory to cloud.
"Organisations have digital transformation initiatives which reach into every aspect of their business. But you cannot digitally transform if, at the foundation of your infrastructure, your network is operated manually," he tells Digital Bulletin.
"Essentially, your infrastructure will not be able to keep up with the needs of your business. The comparison there is the public cloud. If you see the level of agility and flexibility that is available in public cloud, it sets the standard for infrastructure teams in terms of what capabilities they need to deliver and at what cost.
"A fundamental component to make this happen is network automation; powerful network automation that enables agility, flexibility and cost-effectiveness."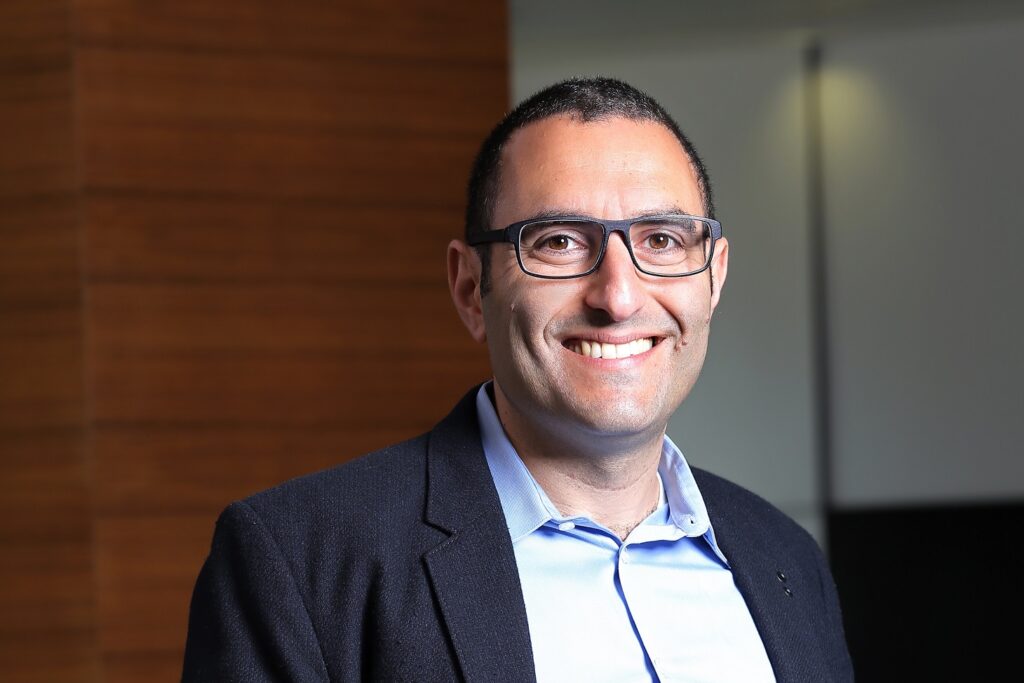 Automation is possible for any type of network, from local and wide-area to those powered by the data centre. It also underpins software-defined and virtualised networks, helping to deliver user benefits that include improved efficiency, lower costs and a reduced likelihood of human error.
Apstra, which Stanford alumnus Karam co-founded in 2014, exists in this space but approaches automation from a fresh angle. AOS, its flagship product for automating data centre networks, is software for 'intent-based networking', or IBN. Still a relatively new concept, with IBN the product reacts to the user's intentions for its architecture, rather than defining it.
"The user is no longer speaking in the language of the hardware devices that they are configuring; they're managing their infrastructure through one system as opposed to a bunch of components. What they are describing is the service they would like this infrastructure to deliver on," expands Karam.
Apstra claims to be the pioneer of the IBN approach. In the last two years, big names like Cisco, Huawei and Wipro have put forward their own propositions but Karam believes his company's offering is unique in the data centre market.
AOS distinguishes itself in two ways, according to its CEO. Firstly, its distributed data store gives visibility into telemetry, configuration and incident data throughout the network and in real-time, offering flexibility across the infrastructure. This creates what Karam calls a 'continuous validation loop', where operators can quickly conclude whether or not the network is delivering on the 'intent' across its different dimensions.
Secondly, Apstra's product overlay is vendor agnostic. "We are pure software," explains Karam. "We build and deliver a solution that is vendor agnostic; it supports hardware from various vendors. As their needs arise, with different vendors suited to different needs, they can also slot in whatever hardware they need underneath.
"There's a massive opportunity there once you adopt this approach to becoming agnostic, but the technology behind it needs to enable it. There are layers of abstraction in our product that do this; there are lots of details that we had to sort through early on to make this happen."
It's been a steady journey for Apstra since its inception five years ago, with the organisation focussing heavily on building deep value in its product. Founded by Karam alongside Sasha Ratkovic, a former engineer at Juniper Networks, and renowned Canadian computer scientist David Cheriton, it currently employs close to 100 people but the majority of its staff are still developers.
"We've seen some organisations who think that they can just have a couple of engineers that have scripting abilities and essentially they will build automation for their infrastructures. That is usually not a good place to be in," adds Karam. "We're going to continue to grow the team and make investments."
Apstra has seen a surge of Fortune 500 clients in recent months but one case study to have garnered a particular amount of attention is an AOS deployment by Bloomberg, the $10 billion conglomerate operating in the finance and media sectors.
Bloomberg opened its new Europe headquarters in London last year, and located in this state-of-the-art facility are the media production systems critical to its combined 12 hours of live television and radio broadcasts every day. AOS is being used to meet three key requirements for the systems' supporting network fabric.
"One was the ability for Bloomberg to operate its network at scale," begins Karam. "Secondly, they wanted the highest levels of availability; they wanted software to ensure that their intent was always being delivered on, whether that's in performance, connectivity, traffic or compliance. The third is that they wanted to essentially operate the network in the most efficient way. They wanted, again through automation, to optimise how the network was being run.
"We initially engaged two years ago when, essentially, they were looking for the right solution and they couldn't find it. Apstra had the right ingredients, but two years ago we didn't have the full solution. But then what Bloomberg did is bet on Apstra, and we worked very closely with them to essentially build the solution."
With AOS now fully up-and-running, Apstra prides itself on its speed of adoption in the enterprise. For larger clients, it partners with consultancy services to integrate AOS into specific tools or workflows within bigger environments, but in simpler cases it can be installed 'out-of-the-box' in less than half a day.
"From our perspective, while customers require the flexibility and the vendor support, most of them require a turnkey solution. At Apstra, we've understood this from day zero," says Karam. "Essentially, what we do is that we come in and we start by automating individual parts, one at a time. Assuming it's a part that fits the characteristics that the Apstra software expects, then it's something that can be done very, very quickly.
"For me, it's been really fascinating to see how we've improved that over the years. It used to be harder, but today it's just a matter of half a day before the software is operational and running."
As automation in networks becomes more commonplace, customers of companies like Apstra are requiring a simplified view of what services are on offer. Apstra uses a four-point ranking to categorise different levels of network automation, from Level 0 – basic automation – to Level 3, a wholly self-operating architecture.
Karam likens this to an approach used in the automotive industry. Carmakers measure driverless vehicle technology against five different scales, with the fifth level pointing to completely autonomous machines. As the industry buzz continues to surround IBN, Karam insists that this segregation helps to cut through the noise.
"In networking infrastructure, Level 0 means basic automation, Level 1 means that you manage to have a single source of truth but that you're still just automating at a basic level, and Level 2 means that you have the continuous validation loop. Level 3 is then complete self-operation. With Apstra, we see ourselves at Level 2 going to Level 3."
A fully self-organising network environment is the raison d'être for Apstra and its peers. As artificial intelligence and cloud technologies grow in sophistication, complete automation is edging ever nearer. But Karam is of the view that software development isn't to be rushed.
"I like to compare software development to child development," he laughs. "You can work a lot on optimising it, but ultimately it can only go at a certain speed. You can't make a two-year old behave like a ten-year old.
"We're expanding as quickly as we can and our customers have really appreciated our velocity. We've been delivering features very quickly and the reason for that is the architecture we've built and the investments we have made. Looking ahead, I'm very excited about the capabilities that we plan to bring to market. We have a very exciting roadmap to deliver on our customer requirements.
"For full self-operation, I would expect it to happen in 2020. Maybe in some specific use cases it will happen this year, but I believe it will be mainstream in 2020."