"Don't do it like a man"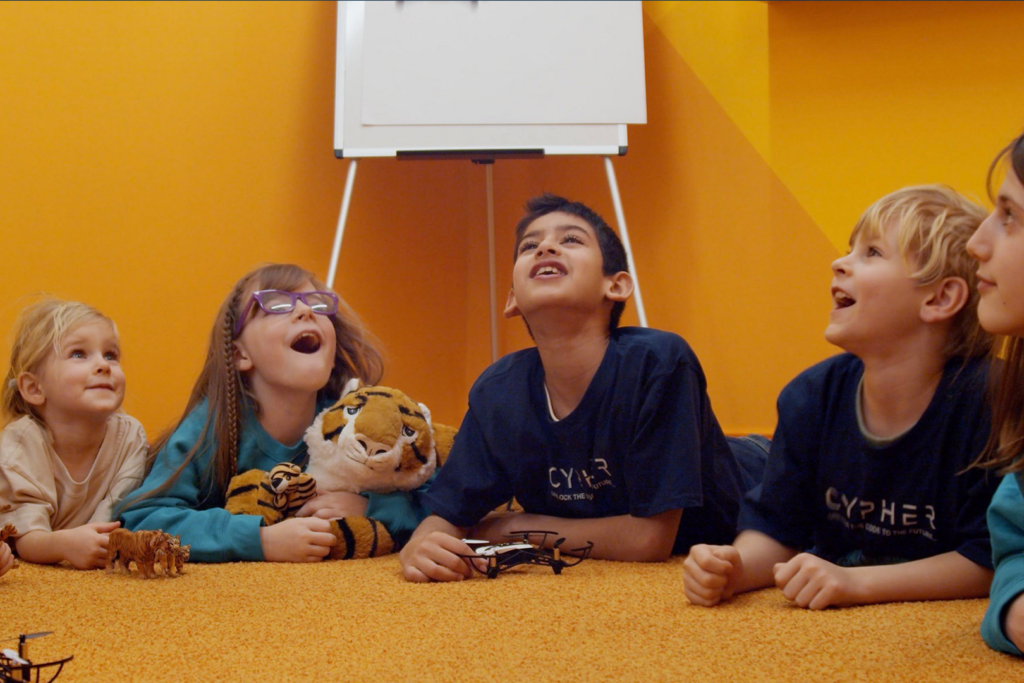 STEM is a male-dominated field. This comes as no surprise to anyone. However, although enterprises are increasingly aware of this issue, efforts to bridge the STEM gender gap need to begin much earlier; with education.  
Just 7% of women who graduated from college in 2016 globally earned a STEM degree, according to figures from Microsoft. The numbers vary significantly between countries, but even in the UK, women only make up 35% of the students enrolled in higher education STEM degrees, a number that drops to 19% for Computer Science courses.  
Yes, STEM is a male-dominated field; but Elizabeth Tweedale is determined to change that.  
That's why she created Cypher, an Edtech startup that aims to equip the next generation for the technological future by teaching them coding and computational thinking through camps and after-school clubs.  
Tweedale is an Architect, Computer Scientist, CEO, founder, writer and mother of three. She has consulted for Foster& Partners, where she was the only female coder in the team that designed the California Apple Headquarters, and later went on to found three companies. 
Tweedale has a strong belief in the need to diversify the industry. "The best way to get technological advancements is to bring a lot of different mindsets and ways of thinking together," she says. However, in her opinion, this needs to begin early on. 
Cypher's goal is to get children, and specifically young girls, interested in coding, bridging the STEM gap from its place of origin.  
"When I set out to found Cypher I thought: 'Should I do something that's just for girls?'," she says. "Because it's so important to me to get more girls involved in coding. But I think one of the most important things is learning to work together, males and females." 
Cypher does that by incorporating different themes such as fashion or animals into their coding assignments, with the aim of showing that coding isn't just a 'boy's thing'. And so far, she is succeeding: over 50% of the Cypher students are currently female.   
By getting girls interested in coding from an early age, Tweedale aims to bridge the gender gap so commonly found in university STEM courses, including her own. Her first college Computer Science class was very balanced in terms of gender. "But then, by the second-year, it was then all boys, all men, and me," she recalls.  
When reflecting on the reasons behind that drastic decrease in female students taking computing classes, Tweedale cites the way those classes are taught.  
"When computing science was created as a degree, females couldn't actually take it," she says. "So then the evolution of how you teach Computer Science was very led by what interests the male brain and the way that they think". 
In Tweedale's opinion, women are no better or worse coders than men. However, male students do tend to have an advantage when they begin learning to code because of their experience with video games.  
"If you like gaming then you do things on the computer and then you might find a resource pack that you can download and it helps you in the game," Tweedale says. "You're constantly interacting with technology, so gaming is a very easy segway into coding." 
Not coincidentally, Tweedale also considered herself a 'gamer'. When she got an A in a college project that everyone else was asked to repeat, her colleagues were shocked.  
"It wasn't really me being on top of the whole class," she says. "It was just that normally girls wouldn't do as well in the projects as the boys, because they were just so much more comfortable naturally with computing and folder structures." 
Although Tweedale can link her coding abilities to her experience with video games, she can't say the same of her entrepreneurial skills.  
Tweedale seems to belong to that group of entrepreneurs who are born rather than made: she created her first "business" (a friendship-bracelet-making one) when she was only eight. "It has always been in me," she says.  
She soon moved to the larger playground that is the real world, starting three different companies. The first one, GoSpace AI is a software company that uses artificial intelligence for dynamic resource allocation. Several of the algorithms that Tweedale helped develop as GoSpace AI's CTO have been patented, and the company continues to be successful.  
Tweedale credits her success in developing these algorithms to the fact that she could think in a different way to her male colleagues. "To this day, my co-founder always says that the only reason that we got to that solution and this new way of putting algorithms together is because I had a female way of thinking," she stresses.  
However, as a female entrepreneur, she knows all too well the barriers that women face in the industry, both as technical experts and as business leaders.  
"One of the biggest challenges that I've seen as a female in tech actually comes to raising investment," she says. "People don't actually give you as much credit as you're probably due, because they see you as a female first, coder second, instead of a business person first or coder first, female second." 
Tweedale remembers countless instances when she was overlooked by potential partners because of her gender, particularly when raising money for GoSpace AI.  
"My co-founder would have the initial conversation," she says. "And they were like 'Yeah, we're interested. Bring your CTO in'. And, on multiple occasions, I would go to the meeting and they would think I was the secretary, or they would laugh at me and start talking about this Silicon Valley TV show that had a female tech person and they thought it was hilarious that that could exist in real life. That's when I thought: 'This is ridiculous. This is one thing we need to change'."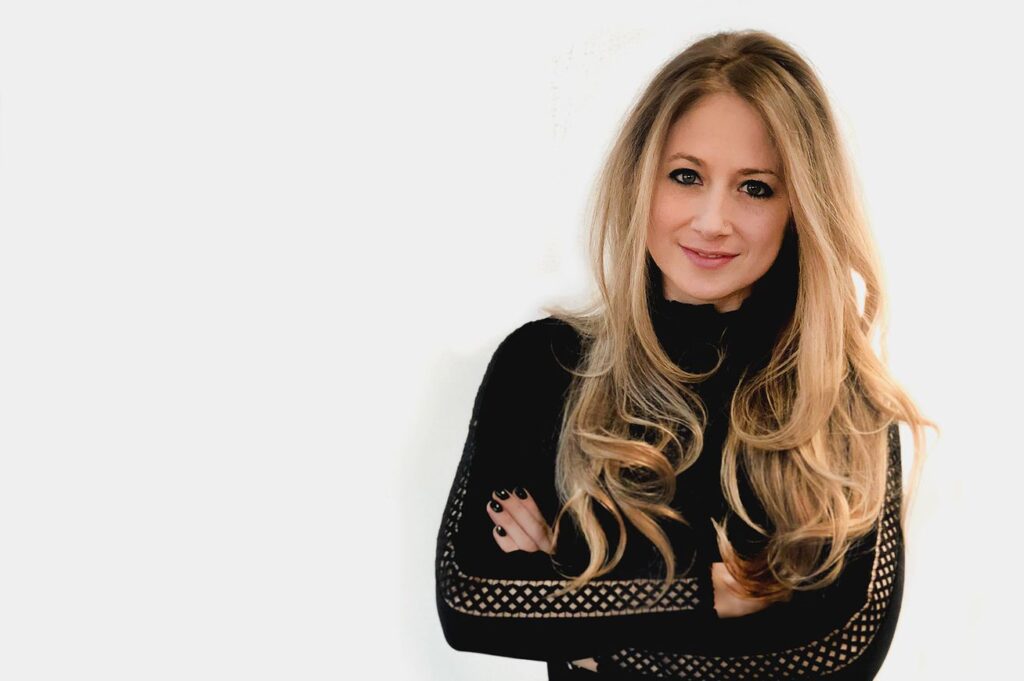 The way she has chosen to change it is through education.  
"I think that the heart of the issue really comes down to education, and creating an education system that encourages both genders equally to get involved and to be inspired," she says.  
For Tweedale, learning to code is learning "how to efficiently solve a problem", a skill that everyone can benefit from and that all children should learn, particularly in the post-COVID-19 world.   
"After lockdown, it's becoming more and more apparent how important technological skills are for the day to day work life and work skills," she says.  
As is the case for most companies, Cypher has had to adapt to the online medium as a result of COVID-19. Tweedale reveals that, although she already had a one-year road map to move the company online, the lockdown forced her to put it into practice in less than a week's time.  
"It was quite amazing," Tweedale recalls. "I still get goosebumps, thinking about how quickly it happened and how we all transitioned." 
However, the children not only continued to learn in the new remote environment but did so at a much faster rate. "The kinds of advancements that happen in two month's time in our camps and clubs for a six-year-old, normally take them until they're nine," Tweedale says. "It's just been amazing." 
Cypher is also growing at a fast pace since the pandemic began. Last March the company raised £225k and it is now looking at raising another million pounds by the end of the year.  
"We are scaling up in the UK, for which all the groundwork for that is already in place, and that's going very well," she says. "But then the U.S. is next on the radar." 
Cypher's next big goal is to get a million hours of kids learning live online, as Tweedale believes that this is the future of education.  
"There are a lot of self-led coding platforms or lessons online," she says. "But the thing with kids is that, to really get them engaged, having somebody live online makes such a big difference."  
Moreover, online learning is much more accessible. "If you have trained teachers that can deliver a course live online, then many more children would have access to greater resources and education." 
Education is changing at a rate never seen before, and companies need to follow suit and prepare to welcome the new generation of female coders and entrepreneurs.  
To any of these future female entrepreneurs, Elizabeth would encourage them to utilise their own strengths. "Don't try and do it like a man," she says.  
"I know in this day and age people like to say that men and women can all be equal and be the same, but I feel passionate about celebrating our differences and, of course being equal, but celebrating the fact that we bring amazingly different things to the table. Hold on to what you're good at and then I believe you'll do very well in creating any business you want."