Driving Change
In a future not too far down the road, cars' value will be measured by their entertainment features rather than their speed. Roger Jollis, Vice President of Product Management at HARMAN International speaks to Digital Bulletin about how 5G technologies are accelerating this change.
Autonomous cars might still be a future dream, but connected cars are very much a current reality. At the moment, there are over one billion motor vehicles in use worldwide. In 2019 alone, carmakers sold 28.5 million connected cars with embedded telematics. As cities grow and roads are more and more populated, vehicles are also becoming safer and smarter, as part of an evolution facilitated by 5G technologies.
By 2025, one-third of the world will be covered by new 5G networks, supporting 80 billion connections. Mobile phones, computers, buildings, factories and cars, among others, will all adapt to these new types of networks, and take advantage of their many benefits. Later this year, HARMAN International, a subsidiary of Samsung Electronics, will supply the first 5G-capable car with the company's new telematics solution. HARMAN expects this capability to pave the way for the development of innovative products for the automotive industry, which will include productivity applications, real-time traffic reporting, and high-definition entertainment services.
The cars of the future will be connected to other vehicles, as well as road infrastructure, service providers, mobile-phone equipped pedestrians and cyclists. They will be smarter, safer and more sustainable. However, HARMAN's vision is more far-reaching. It envisions a time not too far down the road where the purpose of cars will change, becoming not just transportation tools but essential entertainment sites.
"Connectivity will support the in-car cabin, transforming it into a new space and experience zone," says Roger Jollis, Vice President of Product Management, HARMAN International.
"OEMs can no longer just differentiate themselves on a vehicle's horsepower, top speed or range – we have reached a saturation point where almost all manufacturers are able to deliver the required performance. The differentiator has become the experiential use cases you can bring into the cabin occupants. At HARMAN, we describe this as moving from RPM to EPM – 'revolutions per minute' to 'experiences per mile'."
These on-the-move experiences range from everything from video games to live concerts. At last January's ExPLORE event, HARMAN presented three of these experimental concepts: Gaming Intense Mx, an immersive gaming experience; Creator Studio, a content-creation tool; and the most surprising of all, Drive-Live Concert, which "brings the live concert experience into the car", including the ability to interact with the artist from the road.
Although the emotion of witnessing a live performance is hard to replicate, attitudes towards concerts have changed since COVID-19 began. According to Nielsen, about 32 million people attend at least one music festival in the U.S. every year, all of which have been cancelled for the last year. In a climate where mass gatherings are banned and web-based experiences are limited to online video and simple chat boxes, HARMAN's proposed offering is the closest one can get to a live experience in a COVID-safe way. Its Drive-Live Concert concept allows users to request songs, trigger cheer-based features and select camera angles from which to view the performance. In return, artists can respond to users, give shout-outs, or play the most requested songs, fostering the connection with their fans.
"While these experiential concepts are not meant to be production features, each demonstrates what will be possible in mobility in the not-so-distant future," Jollis says.
The driver of this change? 5G.
The low latencies that are characteristic of 5G technologies are fundamental to the development of vehicle-to-everything (V2X) features, which connect cars to different elements of their environment, such as phones, infrastructure and other cars, and will allow for the establishment of cars as entertainment sites. Self-driving cars, which will facilitate new in-cabin experiences will need to have electronic eyes and ears to maintain situational awareness with the surrounding traffic and road systems. In order to further develop these capabilities, last February HARMAN acquired Savario, a Silicon Valley startup focused on V2X technologies infrastructure, 5G Mobile Edge Computing devices and edge and automotive devices.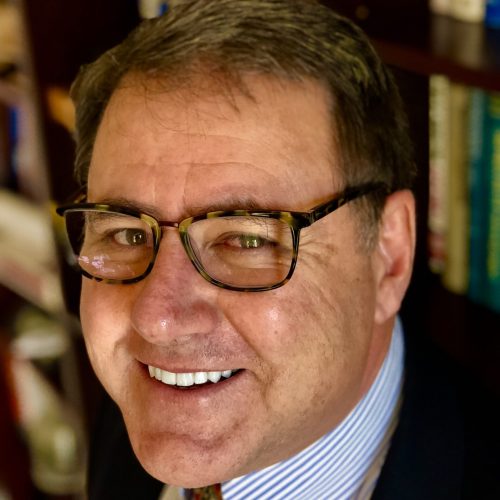 "The adoption of 5G is an imperative step in the move towards safer driving, and eventually autonomous driving," Jollis says. "By leveraging the high speeds and lower latencies of 5G, our OEM partners can create V2X advanced safety features that mitigate road conflicts, using peer-to-peer signals to warn drivers and pedestrians of potential hazards. Vehicles can also connect to the road infrastructure to help improve roadway efficiency, using V2X-enabled roadside units to control traffic lights, utility poles and traffic metering systems."
The acquisition of Savari is a fundamental step in HARMAN's journey towards a future of connected and autonomous cars. By leveraging the startup's software and talent, HARMAN will strengthen its 5G edge, multi-access edge computing and smart infrastructure solutions. The goal, according to Jollis, is for both teams to work together alongside industry partners in the development of an open platform based on 5G and V2X. The platform will be bolstered by Savari's technology-agnostic solutions across vehicle-to-infrastructure, vehicle-to-phone, vehicle-to-vehicle and infrastructure-to-phone.
"Such connections to the infrastructure will enable real-time traffic or accident alerts that can be used for better planning of routes and predicting arrival times," he says. "It will also enable real-time, high-definition map content. In the past, navigation information was static with the traffic information overlaid on the maps, but with 5G you will have real-time information on the maps, such as 360-degree video feeds at junctions to show traffic or environmental conditions."
However, the transition from RPM to EPM, and from 4G to 5G won't be instant. To avoid any possible bumps in the road, HARMAN has also introduced several units that allow OEMs to deliver cars that support the current 4G systems, but that also have the flexibility to feature a 5G upgrade in the future: the 5G-ready Telematics Control Unit (TCU) and Turbo Connect (TBOT).
"Cars are relying more and more on connectivity, so its availability and performance is essential to deliver the experience to the end-user," Jollis says. "TBOT is an intelligent software agent that predicts and anticipates the network conditions before a vehicle enters those zones. It can proactively switch network bands and profiles to sustain the connection.
"The result will be providing the customer with uninterrupted service – whether that supports navigation information, streaming of music, or pushing data from the car to the cloud. Furthermore, it can detect areas where data may be more expensive and therefore download information in advance to save the user money. It's another first for the industry and will be a meaningful differentiator for HARMAN and our OEM customers."
Another challenge in the road to connected and autonomous vehicles are antennas. Today's connected cars usually need to have at least 18 antennas, which are highly expensive and inefficient. HARMAN has developed a multi-band conformal antenna that combines several of them in a single module, which can be mounted and hidden below the vehicle. "Rather than the 'shark fin' or 'horn' you see on today's cars, the result is a sleek and aerodynamic design that saves on weight and materials while delivering the required connectivity performance," Jollis explains.
But connectivity is a two-way street. There is no use for smart antennas and ultra-modern V2X features in cars if they have nothing to interact with. This is the reason why connected cars can only reach their full potential in the context of smart cities.
"In the past, HARMAN has mainly focused on connectivity solutions for automotive, but to create the full connectivity experience, the infrastructure needs to be connected too," Jollis says. "The street lights, surveillance cameras, traffic signals, call boxes, the interactive digital signs – all these need to get connected as well."
All these elements of the city will eventually become smarter, and be able to interact with vehicles through its V2X solutions. These data flows will not only improve road safety and traffic flow, but also assist in the monitoring of external factors such as weather conditions, identifying hazards, and city planning assistance. The infrastructure will even provide new options for off-boarding compute-intensive tasks as a service to vehicle operators. With Savari's technologies, HARMAN can help to build out smart cities, which will enable and complement the in-vehicle safety and user experience systems.
"The massively connected car and complementary connected infrastructure sets us up for the next generation of automotive infotainment and cluster solutions, where the car will rely more on the cloud and the edge than the on-board compute and storage capabilities," he explains.
The road to the EPM reality is still long, but HARMAN seems to be on the right track. In this year's second quarter, the company will be behind the world's first 5G-connected car with its "first of its kind" telematics solution. Once 5G has become widespread, this model will be followed by a second generation of the technology a few years later, in which OEMs will be able to take full advantage of the productivity and entertainment features of the new car models.
"At the crux of the automotive industry's development is the vehicle's shifting value from hardware to experiences – RPM to EPM. And 5G will be the key enabler of this," Jollis says.
So fasten your seatbelt and warm up the engine because, when it comes to car connectivity, we're all in for a ride.