Embracing the onset of 5G
In an exclusive Q&A, Digital Bulletin speaks to Kailash Narayanan, Vice President and General Manager at Keysight Technologies about what comes next in the 5G arena.
DB: Could you provide some background on Keysight and your role and responsibilities at the business?
KN: Keysight provides design, simulation, measurement, validation, test, and optimisation tools for the electronics and communications industry. Specific to commercial communications, we provide design and measurement capabilities that are used across our customers' entire workflow – from research to deployment and optimisation. Those capabilities also help customers measure and analyse the physics of their designs all the way up to the applications, from the physical layer to the application layer and in between.
What would you say are the main challenges facing those looking to bring products and services up to the standard necessary to deliver the latest 5G applications?
The challenges are multifaceted. Firstly, companies have to address new technologies for 5G: higher frequencies, wider bandwidths, new network topology and design, higher degree of virtualisation of functionality and security. Secondly, they have to address these in the context of an evolving standard. The standards coming largely from 3GPP are new, and therefore going through changes including the addition of incremental capability.
While standards are stabilising, they require attention to detail while maintaining an agile approach to understanding the relative timing and differences between what is in the standard, and what will be implemented in commercial systems. Companies will have to do this in a fiercely competitive environment. Every time we go through a generational change, to some extent, the playing field is levelled. New players come in, while traditional players update strategies and focus. All of them will have to make the tough decisions on how to manage the transition of investment from legacy to new technologies.
Which products and technologies do you believe will drive widespread adoption of 5G?
Traditional Mobile Broadband—now to be "enhanced" by 5G is the initial core driver. While LTE is prevalent and widely used in this application space, the demands of the users continue to increase at exponential rates. Hence, this will continue to be a large driver of updates to the core network, wireless infrastructure and devices.
But 5G is envisioned and designed for much more, such as the reduction of communication latency and a massive increase in managing capacity. This is especially true for a large number of devices designed for many vertical industries, and the virtualisation of the networks which means they will be much more flexible to enable expanded business models of the network operators. Widespread adoption will grow into industries that have traditionally underutilised mobile wireless—transportation, finance, health-care, energy and utilities, government management of cities, to name a few.
Why does 5G demand far higher precision, tighter tolerances, and robust designs than 4G?
When you consider the many KPIs of a network, such as data speed, latency, reliability, capacity, cost, spectral efficiency, and network flexibility, 5G places significant new demands on each one by one to two orders of magnitude beyond 4G. This means every part of the network needs to change and that includes the mobile devices.
Then add to that the expanded use models beyond the dominant smartphone use case—this means environmental, life, power, demands that go beyond the typical user. All of these drive significant increments in the technical demands for designs from semiconductors and components all the way to network architecture and software. Keysight is involved in every facet of this and I can tell you that the industry is rising to the occasion and being in the middle of that is a great place to be.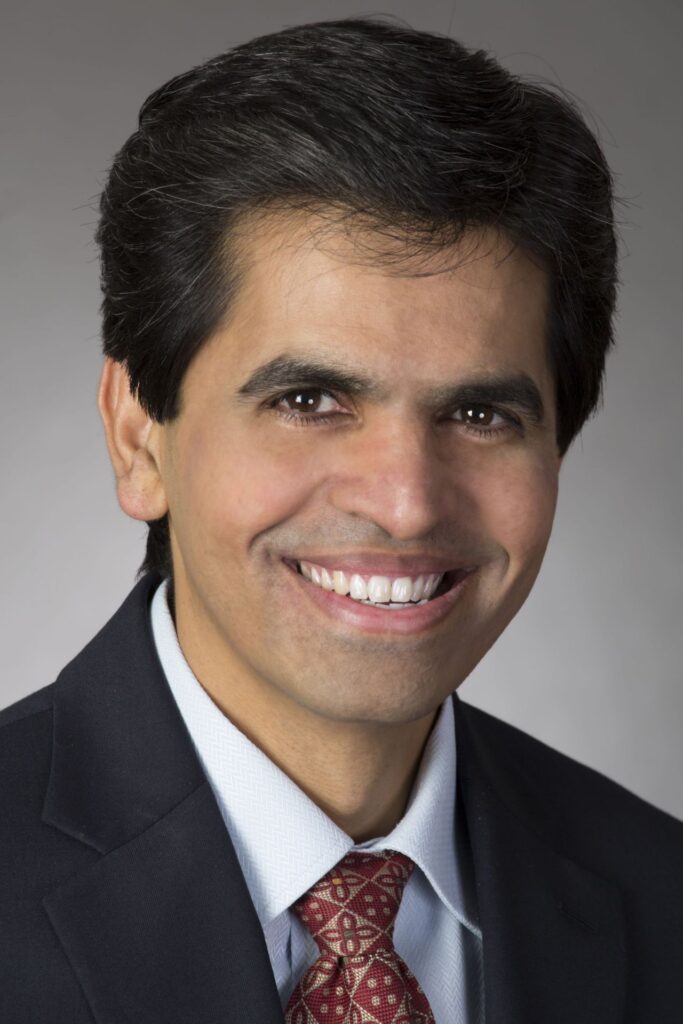 What are the hurdles that must still be overcome in order to fully realise 5G's potential?
First, it takes time to trial, wring out, and build out new networks and ensure the new functionality does what it is intended to do. This is the case for all previous generations (e.g. 4G still does not have a majority share of all global subscriptions). In addition, the standard needs to be completely representative of the 5G vision. This will not really happen until Rel-16 slated for early 2020.
The industry has already a handful of operators in different locales that have initiated commercial 5G services. Thirdly, multiple applications and use models must be deployed to create winning business opportunities. We are excited that all of this is ahead of us and we can help the industry in all aspects to accelerate and deploy this next generation technology.
Which products that are being developed for 5G should we be looking out for?
These come in several examples. In no particular order, there are new radio systems for 5G that require operation in the mmWave bands (24-52 GHz). This is not new technology for the world, but very new technology for mobile wireless systems. These require new transceiver designs, a completely different approach to antenna technology, and of course have to operate within the 3GPP standard. Initially, some of these have to operate in a "non-Standalone" environment—using the LTE RAN as a fall-back and also using the LTE core only.
There are also new designs for systems that work in the 3.5-6GHz territory which, again, is not new technology but it is new for commercial mobile wireless. So, these represent new products that have to be tested in the context of the 3GPP 5G NR standard. In some cases, customers are designing these systems to be 'Stand Alone' which means they use both the 5G RAN and the next generation 5G core—the functionality is different and thus test requirements are different.
Lastly, the networks have a different architecture from the RAN to the core and need a different approach to testing. For example, in the RAN, the radio is being even further disaggregated with the RF parts next to, or integrated into the antenna, and the baseband being either many tens of metres away, or even centralised as part of a virtualised set of functionality. We are working with the ORAN organisation to refine the test requirements for just these scenarios.
You're heavily involved in the 5G space at Keysight – are there any recent developments you're particularly excited about?
We have been developing and launching 5G design, simulation, and measurement capability since 2013 and continue to be very excited about these opportunities. Most recently we have made announcements about our collaborations with leaders in the industry using our solutions to realise 5G at this accelerated pace. These include industry-leading modem companies like Qualcomm, industry-leading device companies like Lenovo/Motorola and Samsung, leaders in network equipment like Nokia, and the leaders in the launch of 5G networks themselves like NTT DoCoMo, SKT, CMCC and Verizon. These organisations are using network emulation tools, base station measurement tools, 5G core and RAN testing tools, and a wide array of general purpose measurement equipment to design and deploy their 5G designs.
Will we look back at 2019 as a breakout year for 5G?
We are very excited about 2019 and the coming years that will show amazing advancements in commercial communications. The standards are starting to mature, the entire industry is aggressively breaking down technical barriers and the regulatory bodies are making spectrum available. All of this bodes well for 5G in 2019 and for many years to come. Our first quarter's earnings report should indicate that our investments are paying off with growth and you can see from our press announcements that we are engaged around the world, across the industry, and across multiple technologies.