Meeting data centre demand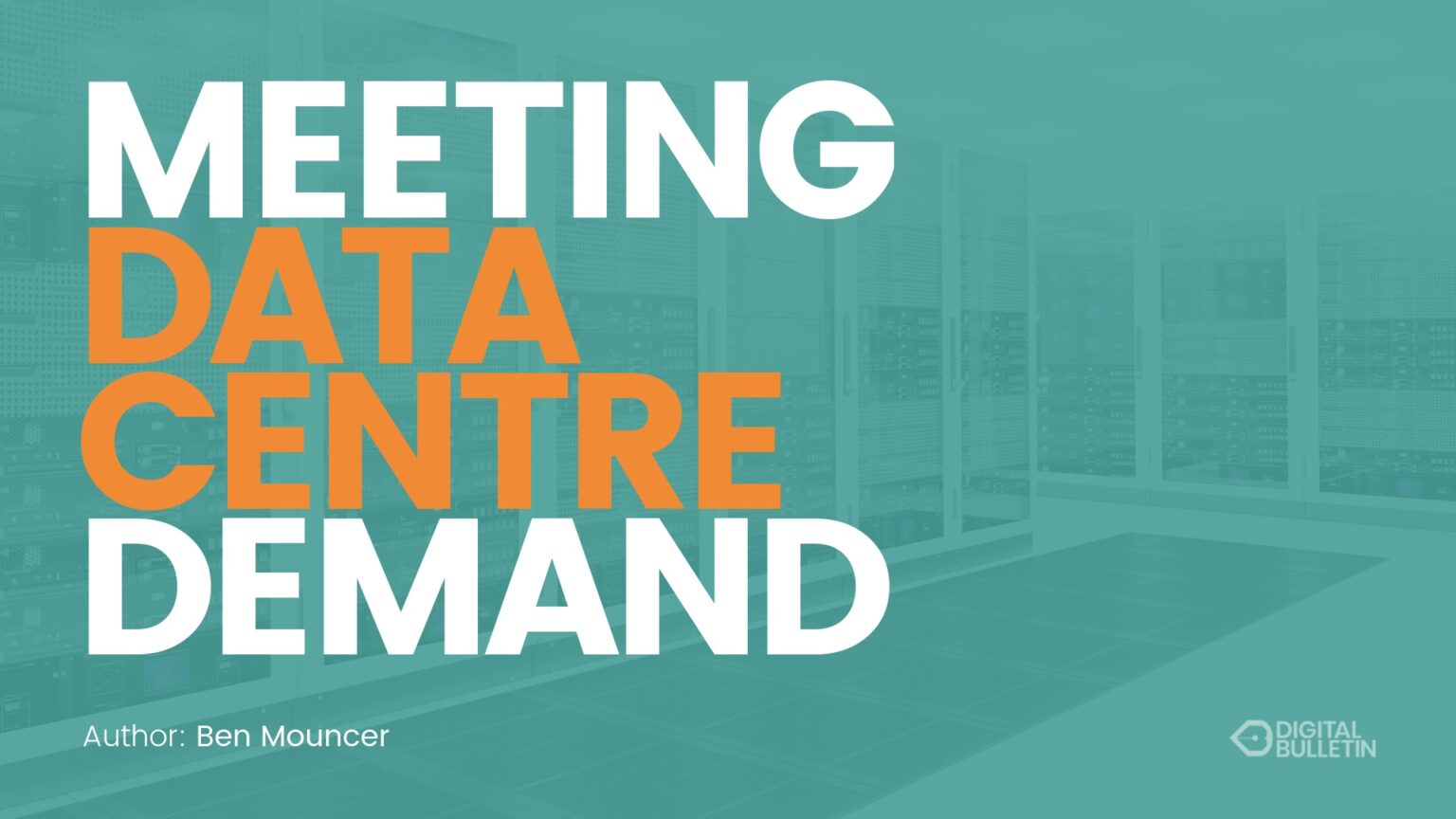 Data centres are the backbone of the connected world. A component of the earliest enterprise IT systems, they have since taken many forms, always remoulding to meet demand.
Companies are continuing to reject on-premise solutions for data storage and processing, largely due to the size of their workloads. Cloud computing is guaranteeing these businesses a simple, reliable and scalable alternative. Without being news to anyone, the cloud market is in the midst of an astonishing growth phase. Projections indicate that it could be worth north of $600 billion by 2023.
Data centre providers are without a doubt beneficiaries of this change. While the major players in public cloud – Amazon, Microsoft, Google – are able to develop their own sites from the bottom up, enterprise demand for hybrid or private cloud is presenting providers of both wholesale and colocation data centres with ripe opportunity for growth.
Right now, the market for data centre provision is seeing a trend towards hyperscaling. In a hyperscale facility, customers are afforded the scalability to match their rapidly increasing requirements. The International Data Corporation defines a hyperscale data centre as being built over more than 10,000 square feet and containing in excess of 5,000 servers. Construction of these sites has been dominated by the public cloud giants, but now more traditional enterprise providers are nudging into view.
One such company is Colt Data Centre Services, which currently manages 24 carrier-neutral locations in Europe and Asia. Funded by Fidelity Investments, Colt DCS has been active in the market for over 20 years and is now riding the wave as a provider exploiting the potential of hyperscale services.
"Ten years ago, the market was completely different," explains Falk Weinreich, SVP Data Centre Services at Colt DCS. "It was dominated by enterprise companies with relatively low density on their racks and smaller pockets of business.
"All enterprise companies are thinking more and more about moving to the cloud. We are following that trend, so we have a big focus on the hyperscale market. We are selling entire halls; not cages or racks any more, but entire halls."
According to Synergy Research, the number of hyperscale data centres worldwide grew by 11% in 2018, with locations built in 17 different countries. Amazon and Google accounted for more than half of the new developments while data shows that 40% of all hyperscale facilities are currently in the United States.
Colt DCS has its own programmes in this segment, however, as it aims to cement its leadership in the Europe and Asia regions. Last November, it announced plans for a hyperscale data centre campus with a 100MW capacity in Mumbai, India. Due to be operational by the second half of 2020, it will be the firm's first site in a country where cloud revenue is expected to grow at a compound annual rate of 25% until 2021.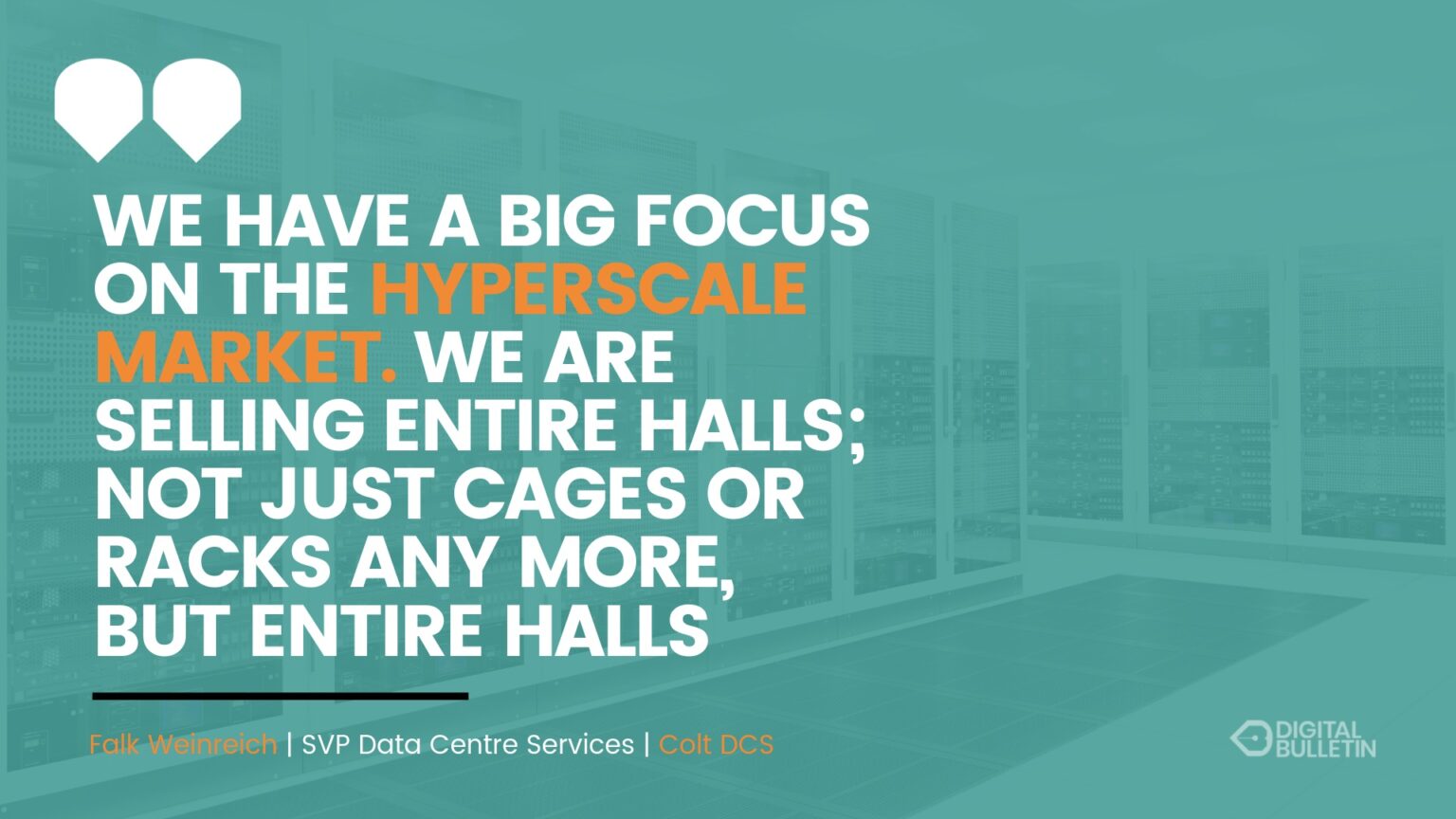 It is also strengthening its footprint in Japan with a 30MW hyperscale data centre in Osaka, announced last month. Such projects demonstrate Colt DCS's ambition, according to Weinreich.
"We are offering a far more high-density product, much bigger than everybody else. We are entering the market with a new standard of service levels too," he explains.
"If you think about the Indian market, for example, it's a little bit underdeveloped compared to Europe. You don't see a lot of data centre companies building 20MW sites, most sites are even less than 10MW. We announced a 100MW IT load – but it could get even higher, we have 160MW in total available.
"We are in discussions now with customers who are very interested. Why? Because a lot of the stuff in the cloud is actually not run in India. It's run from Australia, from Singapore, from Hong Kong or even from Europe. With the right product and the right capacity, we believe we will prove that it's worth moving to compute in the Indian market itself."
Going global is more important than ever to data centre providers. As digital brings all parts of the world together, organisations are finding it easier to take their business elsewhere. Combine that with a critical reliance on IT infrastructure and data, plus a common strategic focus on customer experience, Colt DCS and its peers know that they must adapt.
For Weinreich, that means ensuring a consistent level of service across its global locations. Colt DCS looks to achieve this by using one universal sales strategy, from pre-sales through to service management.
"First of all, the market is like a real estate market," he explains. "In a way, you need a good site, you need a good property. Location, location, location – if you have the wrong property on the wrong site, nobody will come to you.
"What our companies are enjoying, however, is the fact that they can do business in not just one market but in more markets, and international markets. We have customers, for example from the finance industry or consultancy industry, who actually operate in three different markets with us.
"The same methodologies and principles are put in place across all of our estates. We believe that companies are getting more global but they want to enjoy one customer experience, not totally different flavours of service. Our organisational structure is helping those customers get that experience."
Customer knowledge is also increasing alongside expectations. Colt DCS constructs 'built-to-suit' wholesale data centres for clients and Weinrech believes providers must develop more specialism to remain relevant, adding: "Companies know exactly what they want today.
"Obviously they want security, but they also want a reasonable price. You sometimes even compete with their own design teams because they are capable of doing it themselves, and some are. Therefore you really need to get special and really need to get into it. You need to gain real expertise in what you're doing."
Aside from the hyperscale demands, the soaring need for computation at the edge is challenging data centre providers to expand their offerings. Local servers will be critical as edge use cases become mainstream across industries, with users expecting latency that simply cannot be delivered through a core data centre.
The Internet of Things (IoT), still at the beginning of its enterprise journey, will drive extraordinary edge computing adoption. Forbes says industries such as manufacturing, logistics and utilities will lead the way on IoT spending, each laying out a projected average of $40 billion on IoT technologies by the end of next year.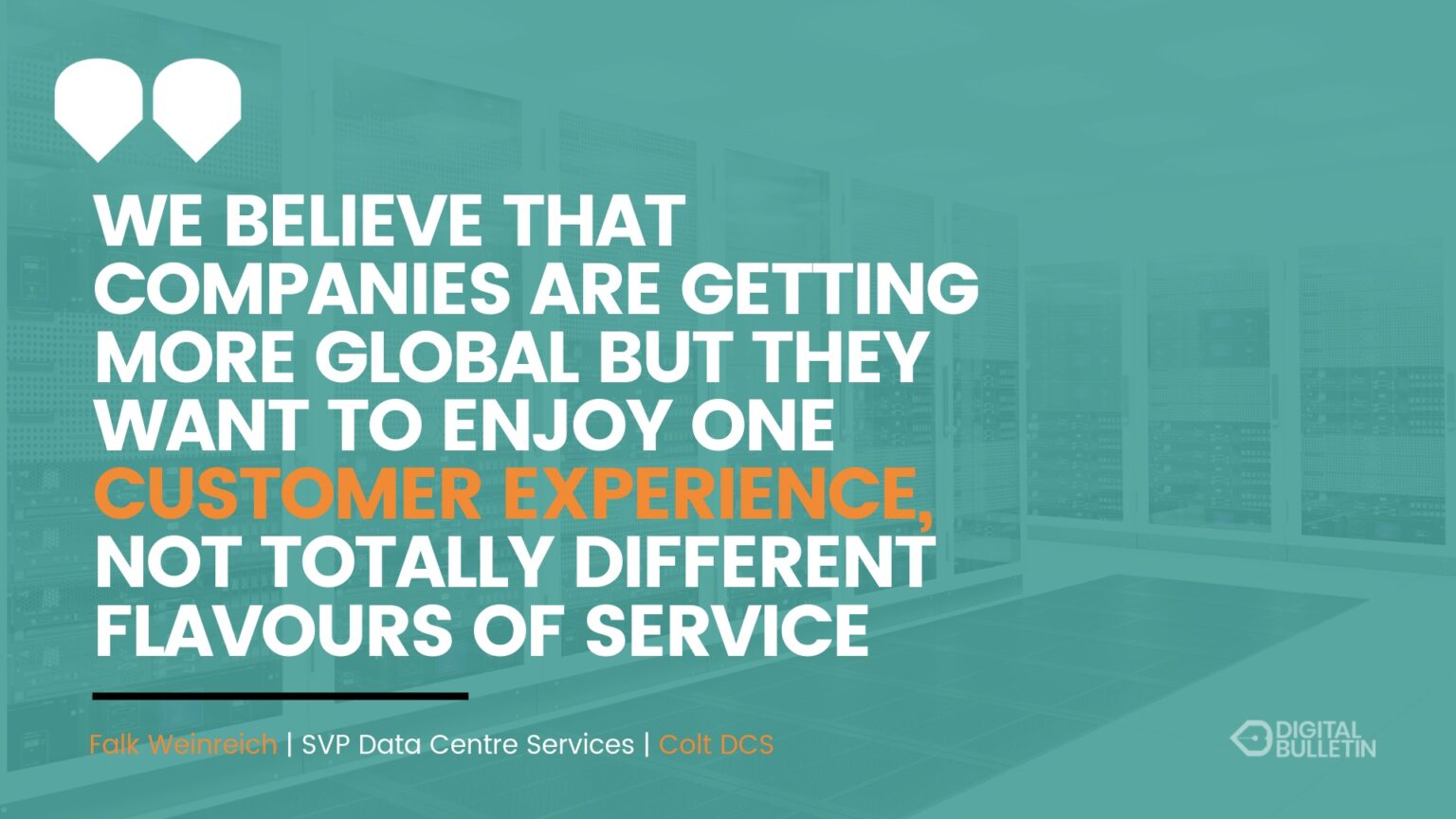 Diversity of service will therefore be crucial to the survival of businesses like Colt DCS. Weinreich is all too aware of the rapid emergence of distributed computing, highlighting the move to the 'micro edge' as another strand to consider.
"Where will we find mini data centres in the future? Next to the bus shelter? On the rooftop of the skyscraper? Catching traffic as close as possible to the consumer – that's a big discussion in the industry," he says.
"We have a specialism in what we call 'edge-to-core'. We were lucky that we have some legacy edge sites which we have modernised. We've refurbished them and put better technology in to be more power efficient. They're positioned very nicely to capture edge traffic and we've been very successful in filling them.
"We bundle products – that could be for hyperscale customers, or for all enterprise customers, who want to have a site for high-compute traffic but they also want to get close to the consumers at the edge. We can offer that all together, and in most markets that is unique."
Looking forward, however, Weinreich is adamant that with more businesses shifting to the cloud, hyperscale will continue to be the dominant force in the data centre market.
"If we build our sites for the hyperscale markets, and catch that demand, we will prosper," he finishes. "We believe that in the next five years that trend will continue, and that hyperscaling will still dominate growth. We are building for that market.
"We have been not just growing but doubling or tripling in the last two years. In the next two or three years to come, it will be the same. The acceleration of what is being sold and demanded is mind-blowing. Will it last for another 20 years? I don't know, no technology trend lasts forever.
"What we're also seeing, though, is that the industry needs to build cheaper. There's a cost pressure around building data centres and there's a lot of innovation going on in the market to keep pushing down the costs per megawatt."