Meetings made magnificent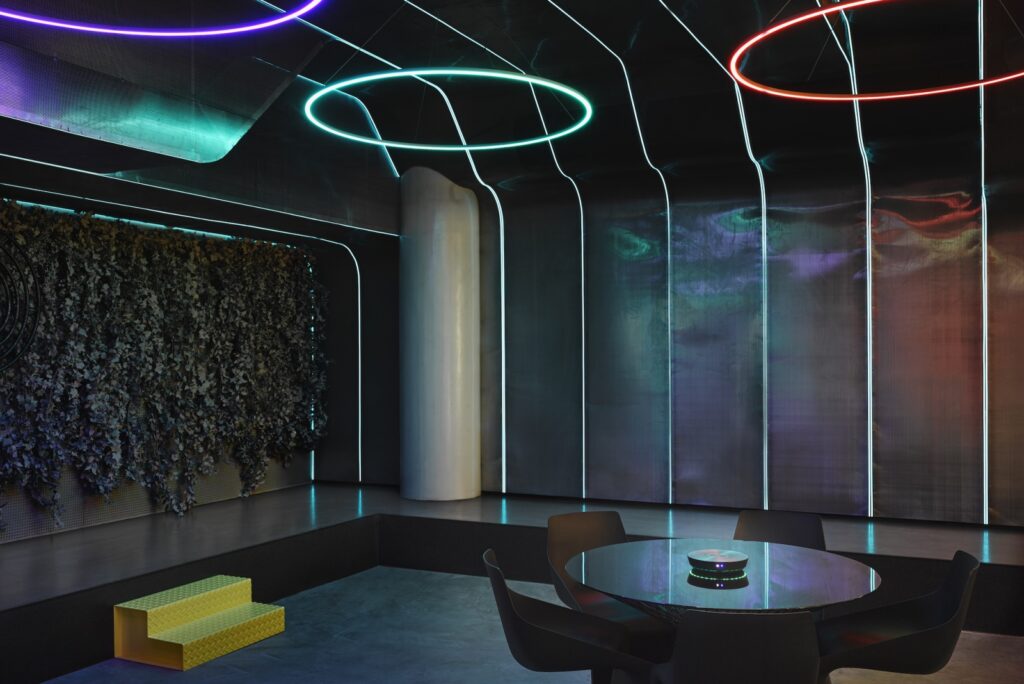 It is a dilemma that you probably never stop confronting: how do you streamline your company's operations for maximum efficiency, while at the same time making the continual, and sometimes radical, improvements needed to stay relevant?
The answer, more often than not, lies in the shape of technology. Whether through a piece of software that improves the output of a desk worker, or a major upheaval put in place to transform every aspect of the business, technology enables enterprises to transition from stagnant and bloated entities into lean, agile organisations.
Today, no single strand of a company is too small to be protected from the disruptive nature of new technologies. Under pressure from an expectant boardroom above and an ever-more demanding workforce below, leaders are adopting a forensic approach to creating the optimum business environment for prosperity. Little changes can make big differences.
That is why Evoko, a Swedish engineering firm, has enjoyed great success in its own niche market. Leaders in technology for the smart office, it has a vision to become globally-recognised as giving 'pleasurable, professional advantages in the modern business world'. By prioritising a strong return-on-investment (ROI) alongside a seamless experience for its products' users, it is driving both efficiency and enhancement for clients.
"We always work to find the combination of those two things in our products," Evoko's CEO, Richard Glückman tells Digital Bulletin.
"What we really mean by 'pleasurable, professional advantages' is that we want to make sure that all of our products have the professional side by bringing in a good ROI to the company. They should be able to save time, save money and be more efficient.
"It should solve those kinds of problems, but it should also have the pleasurable aspect in it, for the employees. It should make their everyday work life a bit more fun, a bit easier and more delightful."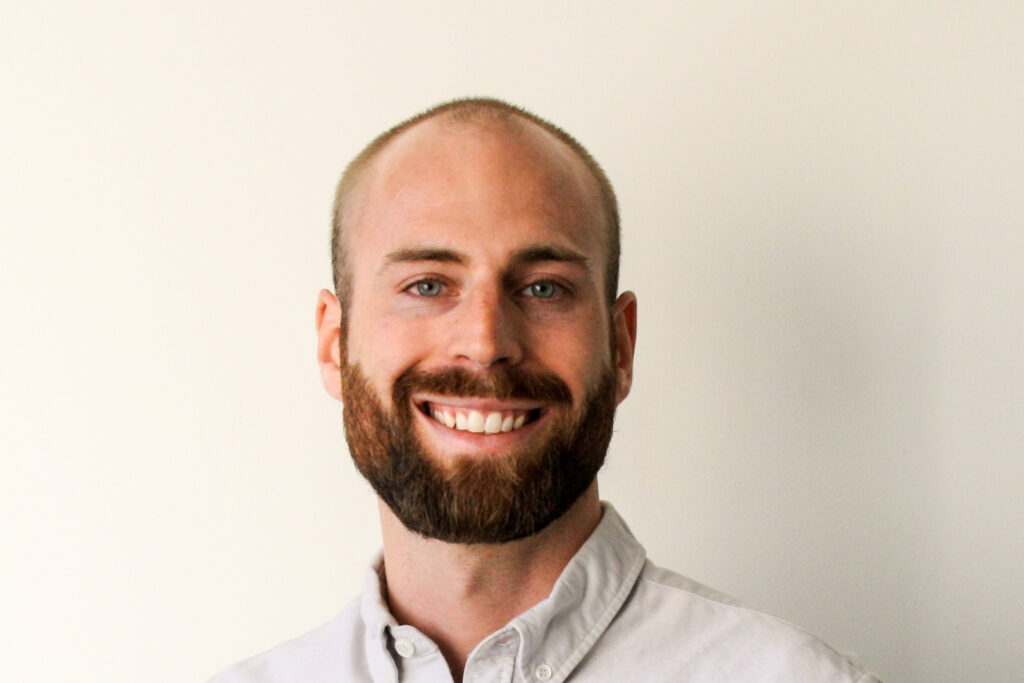 A subsidiary of SMS Smart Media Solutions, Evoko has developed a suite of cutting-edge products that are upgrading meeting spaces all over the world.
From its flagship Room Manager to the advanced MINTO conferencing phone, Evoko's collection of intelligent solutions has firmly established it as a leader in the smart office sector and it now boasts a client roster that includes Nike, McDonald's and Coca-Cola.
As with most startups in the technology industry, however, Evoko has grown from humble beginnings. When Glückman initially joined in 2012, he linked up with only one other employee. But the company already had the key ingredient for success: a novel product that was bought into by businesses.
"Back then, I got really excited about the job because Evoko had a rare opportunity of having a great product with a possibility for growth," explains Glückman. "It had an innovative solution in a new business segment, yet it was still a small company.
"Evoko only had one employee, somebody working in sales. But at the same time, it had great support from the parent company SMS Smart Media Solutions, being able to use its distribution network and of course lots of other services, from accounting to HR."
Over the course of the last decade, Evoko has worked diligently to turn its ideas into robust products. Alongside MINTO, its GROUPIE illumination lens transforms the video conferencing experience while in the first quarter of 2019, it is putting PUSCO – an all-in-one system for improving public space communication – to market.
It has also upgraded its original Room Manager into LISO, a next-generation solution to optimise meeting management – and it is this example that Glückman chooses to illustrate the exact benefits its clients can reap from Evoko's product data.
"Let's say that you have five employees in the average meeting," he says. "You come up to the room that you think that you booked, but another group of five people come up and you start arguing for five minutes about who actually booked the room.
"Multiplying those ten people with five minutes, you're wasting 50 minutes of time. Staff costs and personnel costs are one of the highest costs that a company has. The loss of productivity there is pretty big, and multiply that by how many company meetings you have every week.
"You then look at the office space that you're paying for. With our systems, you get data and analytics to show you how you're using your meeting space. You might get a lot of complaints that it's always difficult to find a meeting room, but when you dig into the data, you might realise that you have 100% utilisation rates on Mondays but it's almost empty on Thursdays and Fridays. Then you need to change your culture or better arrange your meeting spaces."
For the technology itself, on top of in-house development Evoko has utilised a partnership model to ensure the integration of the very best solutions relevant to each of its products. Powering MINTO is a patented sound improvement algorithm built by another Swedish company recently acquired by Google. Additionally, for PUSCO it has integrated PLAYin's digital signage software with its own hardware.
Glückman acknowledges the importance of collaboration to Evoko's success, adding: "It is very deeply-rooted within our company culture. We know that we cannot be the best at everything, so we're very careful with focusing on what we can do, where we can add value.
"Things are happening so quickly in today's world with technology development that you risk becoming overrun by someone else. If you're a small enough company that can rely on one technology, one product, great – but if you want to grow, one of the most efficient ways to do so is through these collaborations."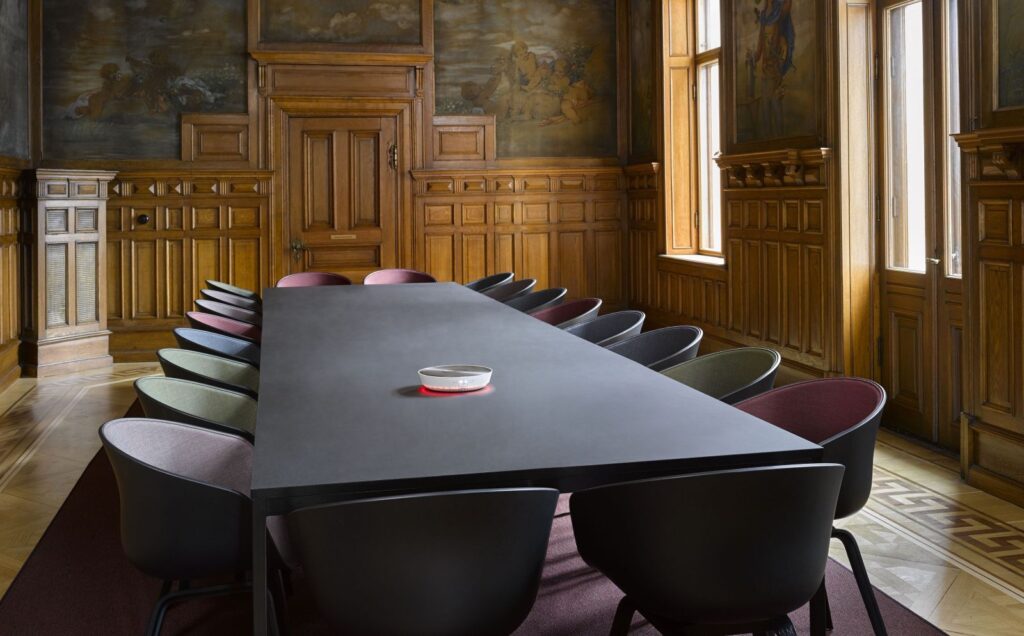 Evoko has earned awards for both the technical excellence and slick design of its products, but the next stage of growth for the company will be to elevate the communication between them, in turn helping clients move towards having a true 'digital workplace'.
Internet of Things (IoT) deployments in the office are proliferating as organisations seek to not only connect their spaces but also increase their attractiveness to prospective employees. Recent examples of smart office projects in Germany revealed a level of technology investment that included a network of sensors to measure motion, temperature and lighting backed-up by self-learning software to analyse the data.
Evoko wants a slice of the pie, as Glückman outlines. "Our products have been fairly standalone but now we are starting to integrate them more and more.
"With the PUSCO, there are some really interesting combinations with the LISO. The PUSCO, for example, can show an overview of all of your media. In the lobby or the reception, you will be able to see where you're going and when your meetings starts. It also makes it very easy to find a free room, you can see which rooms are available and which ones are occupied.
"For the LISO, we've also extended it to a smartphone app to make sure that it's easy to book rooms on the go. Then we have some other exciting new product releases relating to the smart office and smart ways of working, coming out this year – but that's all I can say right now!"
That culture of innovation is, according to Glückman, essential to thrive in a landscape that is continually shifting. New rivals are emerging all the time but he says the primary challenge he faces as CEO is to meet the demands of the end-user.
"The purchasing pattern is changing quite a lot. The average end-user today is doing so much more homework before even approaching the channel or the manufacturer," he says.
"We're experiencing the same kind of behaviour coming from businesses today. I read in one study recently that 80% of the purchase decision is already made when the customer contacts the channel manufacturer. We need to become more active, making sure that we are visible and that we have the resources to support the end-user and meet their demands on the purchasing side."
Evoko works with its customers through a strict distribution model where its trusted channel partners sell to integrators. With the trend of international companies now centralising their purchasing departments, however, clients are increasingly insisting on a direct line of communication with the manufacturers.
Glückman spins that into a positive, highlighting the authenticity of feedback received from end-users. Though it is still its European distribution model that forms its core business, Evoko is aiming to conquer more markets globally.
"Our biggest growth market right now is in the United States, where over the last couple of years we have been investing a lot in building up our business and starting to establish a channel and end-user base," Glückman concludes.
"I think we're going to see a lot of things happening for us in the United States over the next one to two years. Even though we have some sales in South America, Asia and Africa, those haven't really been focused markets for us yet but we have been looking more and more into Asia, too.
"As CEO, I get really excited about building businesses and growing businesses, and I see that we have so many years of growth ahead of us."