Providing data's backbone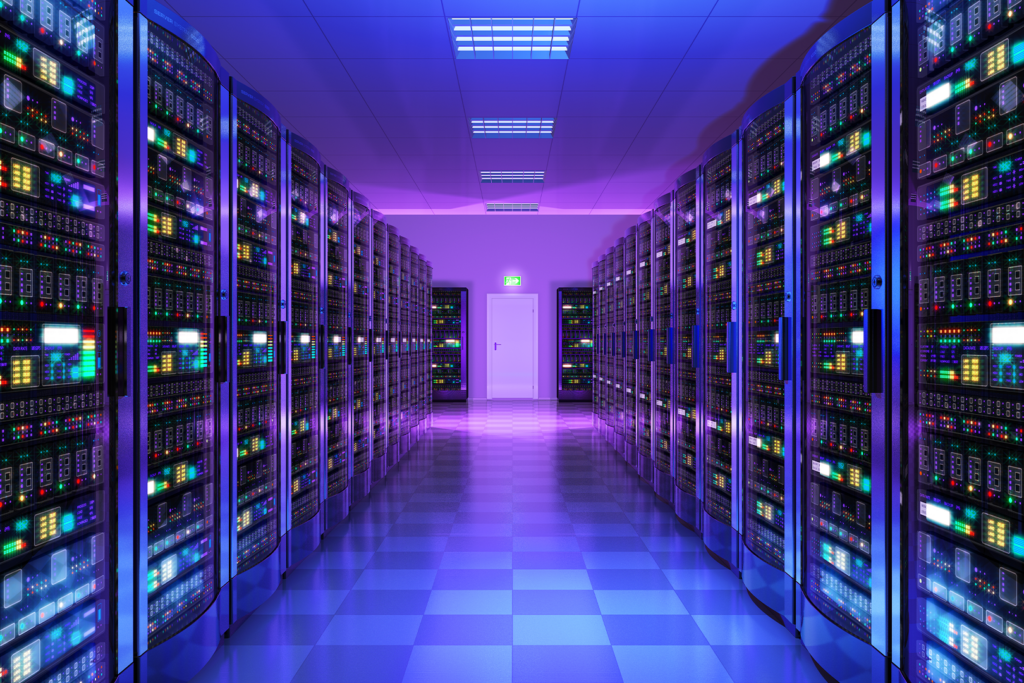 Thanks for speaking to us Russell; you've worked in your current role at Equinix and, before that, IXEurope for 20 years – what is it about the position that has kept you passionate and made you stick around? 
Twenty years is a long time to be with one company, but it really hasn't felt like it. Throughout our history change has been the only constant as we have evolved our business model to meet the ever-changing needs of our customers. The pace of innovation at Equinix makes every day a new and interesting challenge and working with an excellent global team of committed and talented people keeps me enthused about our future. By focusing on what our customers need and on building a great culture we have enjoyed tremendous growth. 
Let's address the elephant in the room immediately – how has COVID-19 impacted Equinix and the data centre market as a whole? 
COVID-19 has certainly had a global impact. However, throughout this pandemic, Equinix has kept all data centres open and operational in continued support of the digital economy. Given that many governments across the world have categorised data centres as "critical infrastructure" we recognise the responsibility we have to maintain operations throughout this uncertain time. Despite the global pandemic, our priorities remain – as they have always been – the safety of our employees, customers and partners while we maintain data centre operations. 
More broadly, the pandemic has forced businesses to become more virtual, geographically dispersed and mobile than ever. This necessitates a business environment in which organisations are able to leverage data centres to connect with each other, with service providers and with customers. This presents an opportunity for the data centre market to thrive. 
We believe our continued investment in the data centre industry during these difficult times, including the recent announcement of our planned expansion in Canada – through the acquisition of 13 Bell Canada data centre sites – is a testament to our strength and consistent focus on expanding our global reach to help businesses accelerate their digital transformation with interconnection.  
Anecdotally, it does seem that the pandemic has acted as the catalyst for companies to seriously look at their digital transformation strategies – does this correlate with what you're seeing? 
COVID-19 has accelerated the transition to digital for many companies. This is ultimately driving the need for more data centre usage and the distribution of digital solutions. 
Many businesses had to transition to remote working almost overnight, thus the pandemic has only sped up their approach to digital transformation. For many companies going through this transformational period, Equinix has been a trusted partner ensuring resilience as they accelerate shifts in their IT infrastructure to the edge, to seamlessly meet the needs of users in dispersed locations that require robust internet bandwidth. 
This change has accelerated the need for scalable, secure digital infrastructures. To meet this need, global IT strategies are progressively moving towards multi-cloud solutions to enjoy all the benefits of improved agility, speed to market, rapid innovation, scalability, boosted productivity, enhanced security and cost efficiencies. 
It's even more crucial now that enterprises are able to adopt flexible practices at a moment's notice. Data centre companies can facilitate this by helping businesses leverage their digital transformation to remain resilient, despite changing global circumstances, to progress with the times. 
What were some of the main trends you were seeing pre-COVID-19, and have they endured through the crisis? 
Even prior to COVID-19, the cloud market was accelerating as companies adjusted their IT infrastructure to shift to the edge. Interconnection plays a crucial role in the continued growth of data traffic from mobile, social, cloud, big data and IoT. 
The adoption of multi-cloud and hybrid cloud solutions is now much more of a priority for enterprises and it's moved firmly into the mainstream. Companies are distributing their applications over multiple clouds, picking and choosing between the best cloud for the job. Many organisations are also relying on redundant clouds to support business continuity and disaster recovery initiatives. This necessitates a multi-cloud strategy that can be deployed on a hybrid IT (on-premises and cloud) infrastructure. 
The cloud has become a core business enabler, which is only set to grow as organisations seek to modernise their core business applications, expedite their time to market, connect to industry clouds to boost innovation and move services closer to users, partners and clouds.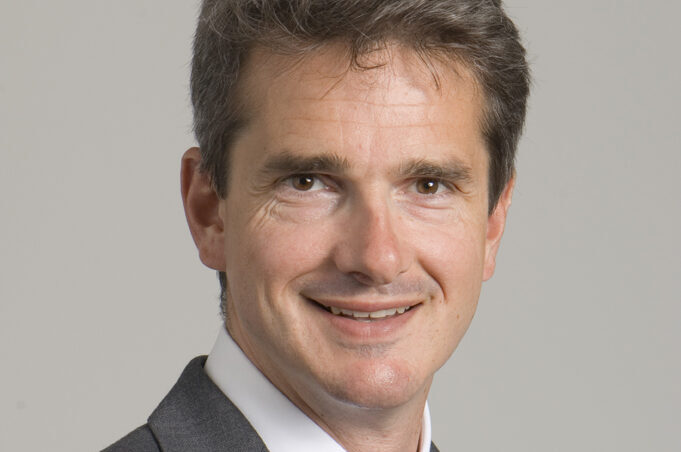 What would you say are the main challenges and opportunities of operating a colocation space as opposed to a facility owned by a single party? 
The explosion in web traffic, as a result of COVID-19, has amplified the need for enterprises to locate their services at the digital edge, so they can be closer to major metropolitan areas where vast numbers of people are using digital solutions. Within this context, distance plays a significant role on latency impacting the user experience. Putting exchange points in closer proximity to customers, employees, partners and clouds is one of the most effective ways to provide real-time, on-demand services. 
While data centres offer physical proximity to customers, employees and partners that is vital to the success of many businesses, on-demand access to networks, cloud/ Software as a service (SaaS) and edge ecosystems helps them create enhanced value for their businesses and customers. Colocation data centres offer the flexibility and scalability required by enterprises to seamlessly handle the demands of a remote workforce and increased online activity safely and securely, primarily because they operate away from the public internet. 
Could you speak about some of the work Equinix is doing to enable customers to run workloads and applications at the edge and how important that technology is going to become? 
As mobile use has become ubiquitous over the last decade, the expectations of mobile and digital users have also grown exponentially as they demand organisations deliver an instantaneous, high-quality experience. Those that rely on the public internet are finding it increasingly difficult to meet these expectations. The sheer amount of data being exchanged requires companies to adjust their IT strategies. 
Challenges arise in this regard when businesses take a more siloed approach to IT that doesn't account for digital interactivity in all locations. Chronic end-user performance issues, security concerns, unexpected IT costs and diminishing returns can all indicate a sluggish IT architecture that is struggling to keep up with business at the edge. This makes Equinix's digital edge solution even more important. Converging trends in cloud, digital collaboration, mobility and IoT mean that currently the digital edge can be anywhere at any time. Bringing data, content and collaboration apps out to the digital edge decreases latency, improving the user experience and increasing productivity.  
How are the likes of big data analytics and IoT changing customer demands and expectations? 
IoT has been an industry buzzword for some time now, but it's only in the past few years that we have been able to begin realising its true value. 
As the vast global landscape of distributed IoT devices and data increases, enterprises are finding they can't scale centralised IoT gateways fast enough to gain timely insights that meet business or customer needs. Traditional IT infrastructures and high-latency networks make integrating distributed IoT capabilities with business systems, digital technologies, security, networks, clouds and industry ecosystems impossible, resulting in inefficient and insecure data exchange workflows, increased costs and stunted innovation. 
To remain relevant and stay competitive business IT infrastructures must be re-architected. Placing IoT platforms at the digital edge allows businesses to capture device data and gather actionable insights from it in real time. Interconnecting IoT systems and processes at the digital edge, using distributed control points closest to users, IoT assets, applications, mobile networks and clouds delivers the performance, security and scalability required to meet critical business and customer needs, and gain the greatest value as an IoT-enabled digital business. 
How do you reflect on the rise of 5G and its potential in the data centre space? 
There is no question that 5G holds tremendous promise, delivering major advances in data transfer speeds, latency, connectivity, capacity, reliability and mobility – but none of this will be effective without data centres in place to support the associated proliferation of data. 
5G will provide users with access to much higher bandwidth levels which people will quite quickly learn to consume. This will ultimately lead to increased interconnection bandwidth (the capacity to privately exchange data), as people take advantage of higher download speeds, and therefore require increased levels of interconnection to bypass the slow speed of the public internet. 
Furthermore, there will be a significant increase in the number of enterprises looking to interconnect, including already large consumers of interconnection such as BT, Three, Sky, Virgin, Amazon and Google. Providers such as these will build and develop applications that can fully utilise the higher bandwidth that 5G will provide. 
The impact of 5G on data centres (or those are highly interconnected at least) will be a rise in demand for interconnection, both in terms of volume and in the variety of customers interconnecting. It will also mean data centres of all kinds will become even more vital to the global economy 
We've seen a spike in phishing activities and cyber attacks since the beginning of the pandemic, how has that impacted Equinix's practices and procedures? 
Last year data breaches were up 33%, and cyber criminals launched more attacks than any other year on record. Data breaches can have catastrophic repercussions for enterprises, ranging from sizable fines to significant, lasting reputational damage. 
To mitigate these risks, companies are increasingly adopting Zero Trust security methods to secure networks, systems, clouds, data and applications. Zero Trust is grounded on the concept that organisations should not automatically trust anything inside or outside its security perimeters and should validate everyone and everything trying to gain access. 
We work with our customers to leverage Zero Trust principles, helping them to significantly strengthen their perimeter defense to combat critical vulnerabilities posed at the digital edge. Despite the security concerns raised by new users and devices, implementing Zero Trust to protect edge computing frameworks can help organisations guard against both known and unknown threats. 
This has become increasingly important during the period of increased remote working brought about by COVID-19 as the number of attack surfaces has grown exponentially as people connect to their company networks remotely. 
How will the acquisition of Packet be of benefit to Equinix's UK and Nordic operations? 
Packet is a leading bare metal automation provider for developers. Its proprietary technology automates physical servers and networks without the use of virtualisation or multi-tenancy. It offers its bare metal public cloud in 22 key markets globally.  
By the first quarter of 2021, Equinix plans to deliver an expanded, enterprise-grade bare metal offering across Platform Equinix. This will allow our customers to rapidly deploy the private infrastructure components of their hybrid cloud at a global scale – something our customers do today with colocation. 
By offering servers on-demand we are adding customer choice between a more DIY approach using colocation and their own physical server infrastructure that they deploy directly, or a new deployment model that supports more rapid, on-demand access to dedicated servers.  
Are there any other recent project wins/announcements from Equinix UK and Nordics you'd like to speak about? 
Equinix recently announced its intent to expand to India through the acquisition of the India operations of GPX Global Systems, Inc. in an all-cash transaction of $161 million. The acquisition is expected to close in Q1 2021, subject to customary closing conditions including regulatory approval. 
The acquisition will extend Platform Equinix to India with the addition of two world-class, highly interconnected data centres, providing a platform for additional expansion across the country. Equinix customers will have access to a network-dense data centre campus with more than 130 internet service providers (ISPs), four operational Internet Exchanges and leading cloud service providers in India. 
India is an important new market Equinix. It emerged as the world's fifth largest economy in 2019, overtaking the UK and France. According to Synergy Research, the data centre market in India is expected to exceed $1 billion in 2020 and grow at a 12% compound annual growth rate (CAGR) from 2019-2024, the third highest rate in the world.