Putting employees first
Ceridian's Ross Tracey on the tech-driven human capital management market, why employees are more valued than ever and how AI is revolutionising the workplace
Could you provide an overview of what Ceridian does?
Ceridian is a global human capital management, or HCM, technology company. We're one of the fastest-growing in the marketplace and we're really focused on bringing innovation to that market.
Dayforce, our flagship product, is a comprehensive human capital management platform. We work across all industry sectors within the global space and we've got over 3,800 customers live on the platform. In December last year, we saw over one million daily sessions on our mobile app, which was a great milestone for us.
What are the newest capabilities to have been added to the Dayforce platform?
One of the key things with Dayforce is the fact that it's a single platform. It has a single rules engine and database and that enables deeper insights for organisations and a much better employee experience.
We continue to innovate. If you look just in the payroll space last year we rolled out UK payroll, this year we're adding Australia, and in January 2020 we're adding the Republic of Ireland. We expect to roll out two new countries per year after that.
On the talent side, we've added compensation management, succession planning and learning capabilities. This year, just a few of the things we're adding include Dayforce Assistant, on-demand pay, salary benchmarking and engagement surveys. We continue to innovate on a very regular basis, building on the track record we're got.
Let's discuss some of the trends in your industry. Talent management is a much-discussed topic – what are the advancements that Ceridian is making in this area?
Our approach to talent management has been to drive employee engagement by providing a holistic experience centred on the individual, not individual modules. To cater to a modern workforce, organisations need to adapt their people strategy, to meet their ever-changing expectations, and to be able to attract and retain people in a competitive and dynamic talent market.
As I mentioned earlier, we've expanded Dayforce's talent management capabilities to encompass the employee lifecycle.
For instance, with Dayforce Compensation Management, particularly with Gender Pay reporting mandatory in the UK, companies can make decisions based on meaningful data-driven insights including performance and compensation history, tenure and salary range. We can provide support tools like a gender pay equity graph and an auto-allocate tool that recommends suggested compensation changes to management and leadership.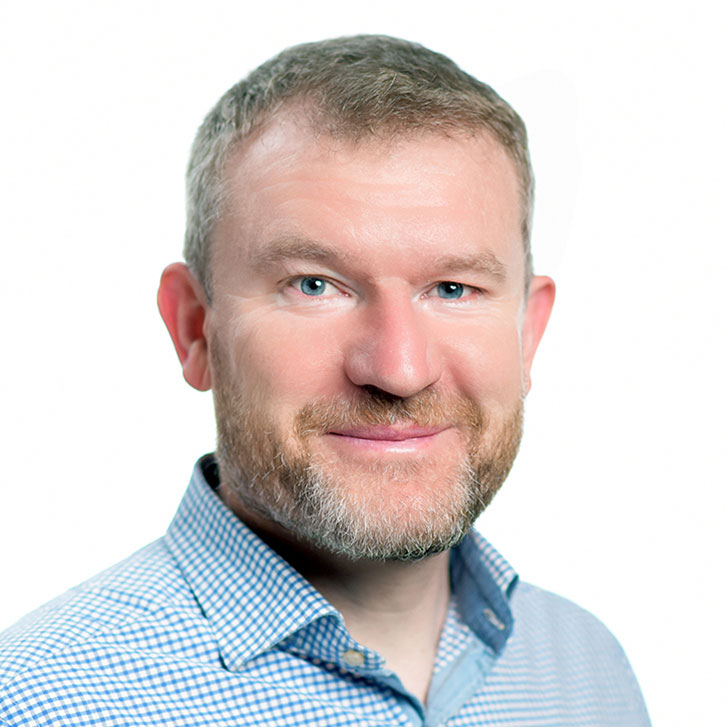 How prevalent is the 'consumerisation' of the employee experience from your own dealings with companies?
Employees today expect their experience at work to be comparable to that of their experience as consumers – one that's personal, tailored to their needs, and is synced at every touchpoint. Best-in-class companies will attract – and keep – their top talent based in part on how well they differentiate themselves with employee-centric experiences.
This expectation is top of mind when we design Dayforce and it's having positive results. One of our customers – a large manufacturing company with plants based globally – found that during the implementation phase of Dayforce, plants who had gone live with our technology had experienced an uplift in employee engagement versus those who had yet to launch.
In recent years, the concept of employee experience has steadily moved up the list of company priorities. This greater focus on the employee experience also aligns with HR's changing role of becoming a more strategic business partner, with HR leaders saying that employee experience is either important or very important for their organisation's success. What's more, research shows that companies who place an emphasis on employee experience encounter more than four times the average profit and more than two times the average revenue.
Teams are now replacing traditional hierarchical structures within businesses – how do you see this trend developing?
The way businesses operate today is highly different to how they operated five or 10 years ago. In the political and business climate we operate in, many companies are increasingly feeling the need to support and enable team dynamics and improve collaboration – so using technology with these functionalities is critical at this point.
HR leaders will play a key role in enabling and improving team collaboration by understanding how workplace factors shape team processes. Organisations will need to focus on establishing a quick and easy on-boarding of permanent as well as contingent workers onto new project teams, managing new learning requirements, project team disassembly and so on.
How is artificial intelligence (AI) changing how companies manage their workforces?
Automation and AI are becoming commonplace in the modern workforce, and contrary to the once commonly held view that technology will make jobs redundant, the greatest near-term impact appears to be that AI is used to augment the actions of humans, rather than to replace them.
We see AI having the potential to dramatically improve HR effectiveness, helping employees do their jobs easier and faster, helping managers make smarter decisions, and predicting and recommending future courses of action.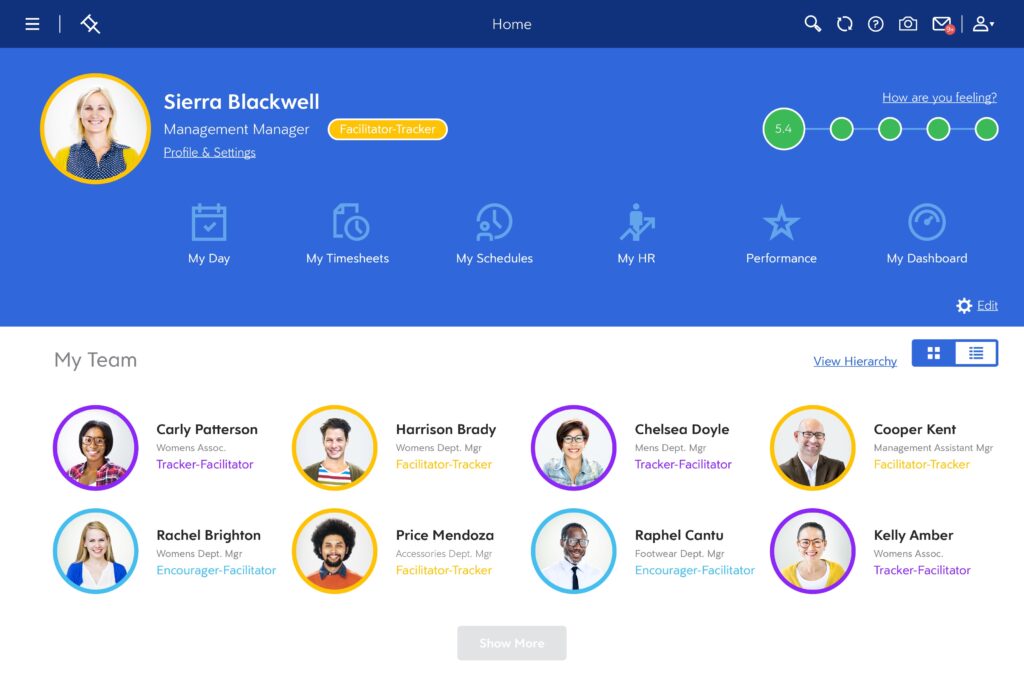 What work is Ceridian doing with AI and automation?
Within Dayforce there are a number of ways we apply AI and automation. For example, AI can support HR in preventing employees from leaving for another job. Today's most strategic companies are leveraging machine learning and predictive analytics to help retain top performers, and to identify and address the factors that have the biggest influence on employee flight risk before they become unmanageable and create regrettable turnover.
From an efficiency perspective, our workforce management suite offers a number of tools which help leaders to easily schedule people with the right skill sets to meet the requirements of their business. As a result, those leaders can spend more time thinking strategically about how to manage and get the best from their teams.
You'll reach 10 years at Ceridian in September – talk us through your journey with the company.
It's gone very quickly! I started as program director and then became Chief Technology Officer for the UK. Then three years ago, I became Managing Director for Ceridian in Europe.
My work with Ceridian over the last three years has been focused on two things primarily; the employee culture, which has always been fantastic, and then secondly I've really enjoyed working with lots of different organisations and helping them meet their business goals by being really passionate about the technology we deliver and making sure we're successful.