Rise Of The Robots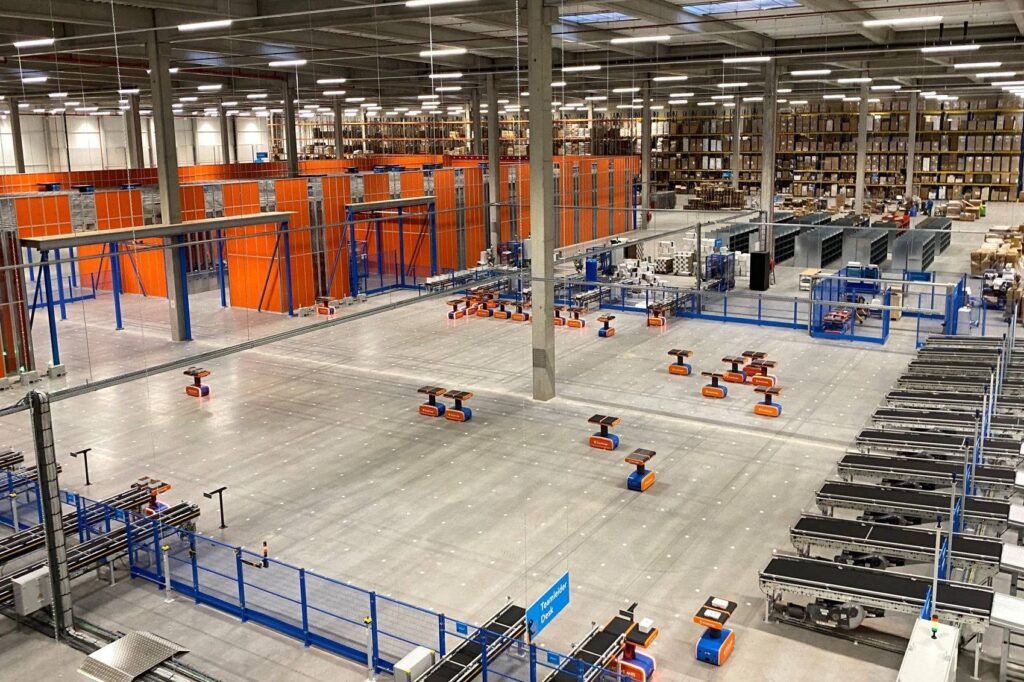 Hi Akash, thanks for speaking with Digital Bulletin. Let's start with one of the big questions – what impact has the pandemic had on the robotics space?
The pandemic accelerated the need for robotics immensely. We saw years of progress in weeks and more companies looking to invest in robotics and automation to combat labour shortages due to social distancing rules in warehouses and self-isolation regulations.
We also saw the pandemic impact other areas of the industry, for example, many brands that had already invested learned more about how robotics can be used to help with unforeseen challenges. The pandemic also demonstrated how flexible this kind of technology is, and how brands can use robotic technologies irrespective of changes in the market or consumer behaviours.
How has GreyOrange and the robotics industry as a whole adapted to the challenges posed by COVID-19?
We have spent more time and energy educating the market and articulating how robotics can enable flexibility as we move forward. Prioritising helping customers adapt to changes they needed to make to cope with the pandemic has also been important to the team. The pandemic had a huge impact on every facet of society, so ensuring that every customer was able to deal with challenges was a priority.  As a result, we are looking to focus our time on ensuring we have the bandwidth to deal with the expanding market and serve our existing and future customer base.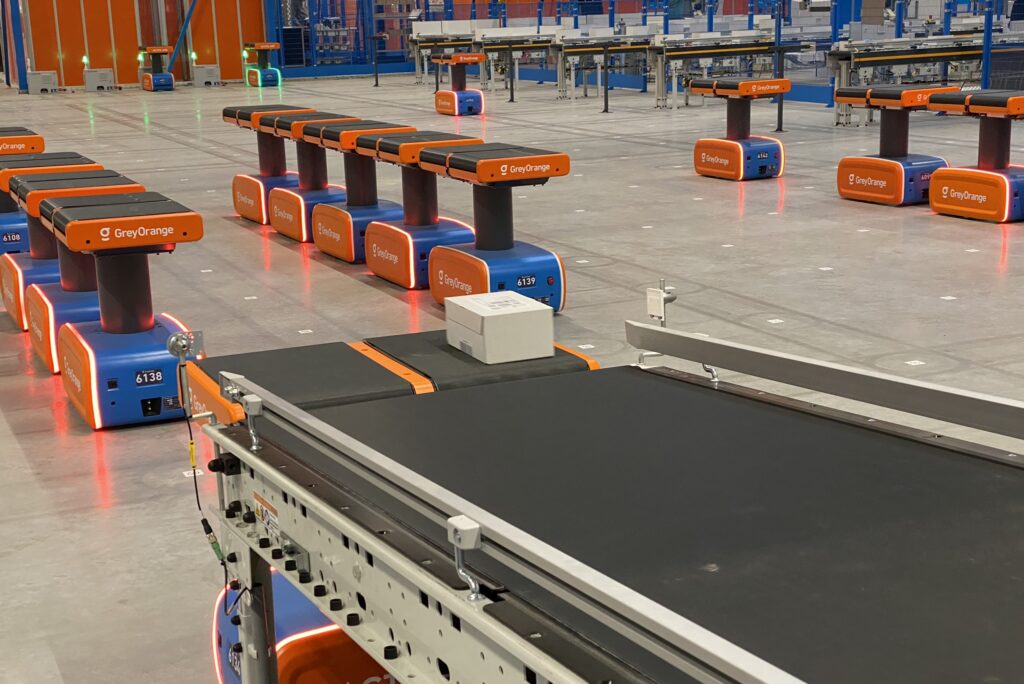 Away from COVID-19, what are the main technologies and trends driving innovation in robotics?
Innovation is constant in the general robotics industry. Things like battery technologies and the navigation space are always being updated to match the market. With navigation, it's about how do robots know where they are? We are seeing a lot more cameras being involved with this and robots being able to visualise where they are. I think the power and scale of these two ongoing trends are just starting to be realised as it will have a huge impact on the industry in years to come.
In the fulfilment industry, in particular, learning how we can apply flexible robotics in vertical directions is something market disruptors are curious about. We have seen robotics being placed in large fulfilment centres and this is driving innovation, but I think the next step is looking at how robotics can be used to exploit the height of modern fulfilment centres. Robotics are becoming smarter and smarter every day and the fulfilment industry can capitalise on these capabilities with enough innovative thinking.
Could you tell us a bit about GreyOrange's robotics and operating systems?
Our physical presence in fulfilment centres consists of our Ranger robots which can be used to optimise centres and distribution facilities. The robots do this by using artificial intelligence to perfectly time the movement of inventory around a distribution hub to ensure that the floor runs smoothly.
In terms of software and operating systems, we have GreyMatter AI cloud software which acts as the brains behind the operations of distribution centres. It works by calculating the most efficient path for the inventory and organises the motion of that inventory in relation to the flow of the floor. This, in turn, will ensure that the floor of the fulfilment centres operate with maximum efficiency. Our robotic and software systems are designed to work together and continuously improve each other's intelligence, which maximises the flow of the floor.
How does robotics interact with humans and how is this relationship between man and machine evolving?
The relationship between man and machine is evolving slowly and steadily. People are realising that robotics can help staff to use their skillsets in the places that will optimise business operations and improve productivity. This is also leading to a lot of upskilling which is good for industry and society – it is encouraging people to learn more technical skills. Upskilling within the industry is even more pivotal given the ongoing supply chain crisis the world is currently seeing. Robotics and automation can fill the gaps in vacancies while warehouse staff take on the jobs that need a human touch. I think, as well, there are enough collaborative systems within the industry that people are now using them to understand how to leverage robotics to solve challenges that they were struggling to solve manually.
Which industry sectors have the most to gain from robotics technology?
The manufacturing industry has gained the most from robotics in the recent past. It is still quite early for supply chains to really show significant strides from using robotics and automation because they're very new and transformative for this space. As more and more companies start to understand and adopt these technologies in warehouses, we will see the realisation of their potential. Looking from a growth perspective, warehousing has more to gain, but if you look at the overall gains so far across all industries, manufacturing is pretty mature in using robotics technologies. With the pace that technology changes, there's always more industries that can gain from it.
GreyOrange recently announced a strategic partnership with Conveyor & Caster, could you tell us a bit about that?
We want to enable AI robotic fulfilment for as many companies as possible. Conveyor & Caster is a market leader in material handling solutions, and this partnership allows us to create more access across the Midwestern United States. As modern warehouse and distribution facilities are burdened with labour shortages across the globe and instralogistical challenges, businesses are investing in flexible automation to transform warehouses. The partnership allows us to offer our customers flexibility and the scale needed to meet modern fulfilment demands, as well as increasing capacity and accuracy to help achieve growth targets.
You've also recently scaled your reach in Belgium, is that part of wider expansion plans for GreyOrange?
Yes, one of our customers was looking to expand into Belgium and we wanted to help them expand and replicate the success they had seen with GreyMatter and the Ranger robots in The Netherlands. Our target is to improve efficiencies across several warehouses in Europe, especially with the surges in eCommerce that are expected over the festive season. The challenges being posed by labour shortages are global, and automation and robotics are solutions that enable brands to improve the efficiency of their fulfilment.
As customer demands increase across the globe, retailers must be prepared. Our expansion plans will allow retailers in Europe and further afield to exceed customer expectations and prepare for further increases in eCommerce.
How do you expect the robotics industry to develop over the next three to five years?
With the rate robotics technology is maturing, and as fulfilment and supply requirements and capabilities develop, we can expect the market to evolve quickly. Over the next three to five years, we would expect that nearly every retailer or ecommerce brand would have some experience with robotics. In the same timeframe, people will be more educated on robotics and how to use it to achieve their individual operational needs. As more businesses adopt robotics and AI fulfilment software, the knowledge and accessibility of these solutions will also increase, broadening the industry and further expanding across different markets.
What are some of the goals for GreyOrange over the same time period?
Our biggest priority is around how we can enable more customers to use GreyMatter to its highest potential and ensure retailers and eCommerce brands are truly omnichannel. This is intertwined with customer satisfaction and how GreyMatter can help to reach even higher satisfaction scores. The times of customer satisfaction being 'good enough' are gone. Modern commerce and the desire for omnichannel operations means it must be a priority for retailers as consumers are the drivers of the change we see.
Is there anything else you'd like to add?
Yes – the core software stack in fulfilment is evolving. This is causing businesses to look for the right set of software to get the largest return on hardware investments and to achieve best results. Also, I think considering whether you are ready to adopt robotics is just as important as adopting robotics itself. Are you robotics ready? Are you automation ready? These are the questions that retailers, ecommerce providers and brands should be asking themselves. Ask yourself those questions before you even consider adopting robotics.