Skilling a rapidly changing market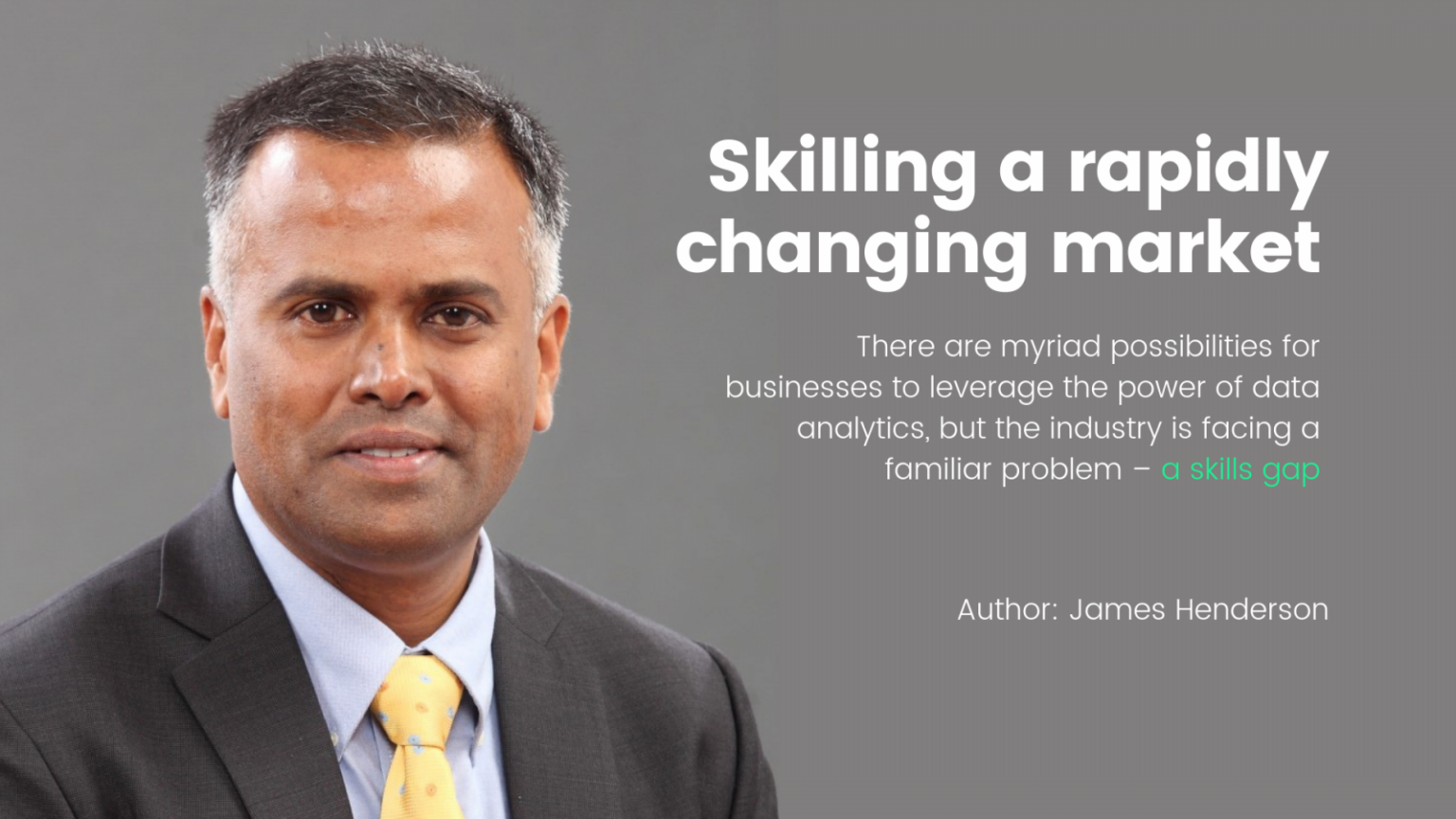 The proliferation of data is changing the world at pace. Some 2.5 quintillion bytes of data are being created every day, superseding oil as the pre-eminent resource on the planet, particularly for enterprise. Data is creating new possibilities for businesses, from delivering ever improving customer experiences to devising fresh revenue generators.
The consultancy leader Infosys recently published global research on data analytics. The survey, 'Endless possibilities with data: Navigate from now to your next', revealed that a majority of organisations are deploying analytics to enhance customer experiences and mitigate risk.
Unsurprisingly, the research found that companies are finding a number of barriers making it difficult to fully implement their data initiatives, including finding the correct analytics tools and technologies, and setting out a clear roadmap to execute strategy. Another blockage to successfully getting these potentially defining projects off the ground is deploying the right people with the right competencies – a real challenge in an industry that is dealing with an acute skills gap.
Satish H.C., Infosys' Executive Vice President, Data & Analytics, says an increasing number of businesses are approaching the company to help bridge a troubling gap. "Almost every business is looking to drive their own initiatives and outcomes using data, but there is a very real recognition that there is a big shortage of skills in this area," he tells Digital Bulletin.
"Enterprises are coming to us for advice about how to navigate this challenge, they are no longer just looking for our services, many companies don't feel like they can take on this issue alone. They want us to walk them through their digital initiatives all the way to execution and to help plug those skills gaps. We are becoming far more proactive as an organisation in that sense."
Part of that effort has come in the form of what it calls 'democratising data' – using automation so that scientists can spend less time sifting through and making sense of large tranches of data. Infosys has also moved to an approach of data model building and deployment that can derive more outcomes for clients.
"The sheer pace of digital transformation is impacting all of us," says Satish. "Every organisation is making so much change in their business by adopting these technologies, making themselves more nimble, flexible and agile. But these changes are generating a new level of data – there is almost too much information. The challenge is to make sense of all the data to thrive in what is a very competitive environment.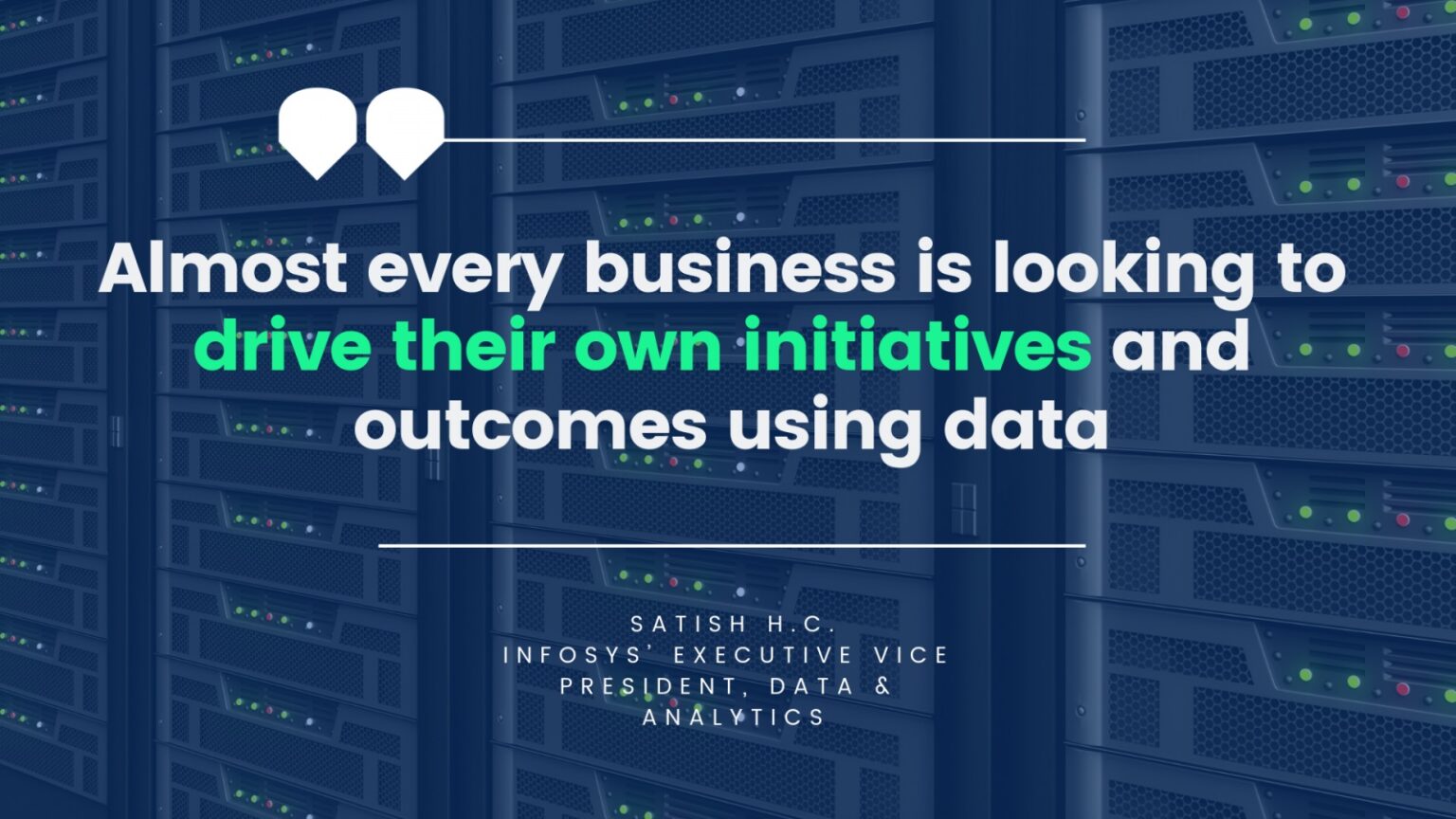 "That rapid change means there has been a significant shift in the skills companies require, and there is a divide of sorts where organisations have either been born as digital natives or they are catching up with those that have. The non-Ubers of the world are having to catch up to become an Uber."
Satish cites the example of a major European services business that he says has traditionally been "uncomfortable with change" but that recently worked with Infosys to launch a new 'Uberised' business model which allows it to hire tech staff on a digital platform.
"We were able to launch that business model in 24 weeks flat, and they now have a new business model up and running that us completely digital born. One percent of its revenues is running through the platform, which may not sound like much until you consider that its overall revenues are 25 billion euros.
"The platform enables the business to be extremely agile when it comes to their staffing needs, they can plug in changes to supply can demand as it happens, the types of skills that are needed, while invoicing, background check and payments are all highly automated. Processes that were previously taking weeks to complete are now taking just days."
Satish says such examples are proof positive of Infosys commitment to being a net creator of talent for the technology industry, and it has a proven track record of nurturing skilled young talent from its development facilities in its global delivery centres in India and China.
"We have taken that a step further by rolling out that same system in North America and the UK, so we'll be creating that local talent. We are also tied up with academia and working with the AI Council within the UK government. We want to leverage those partnerships to create talent in newer areas like AI"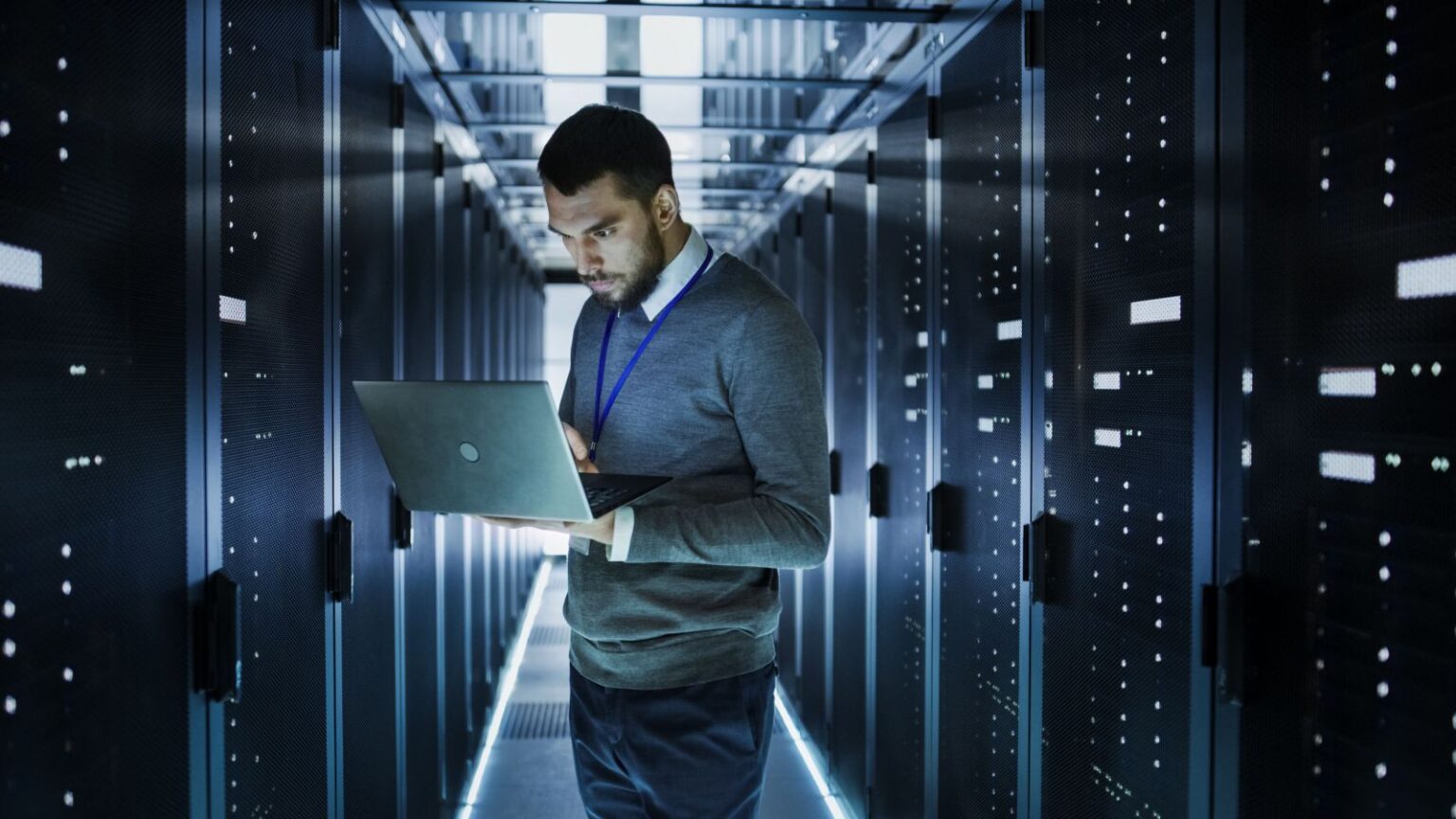 When Satish speaks about the company's various initiatives and projects to become a talent creator, he is not just paying lip service. The company recently broke ground on its $35 million U.S. Education Centre in Indianapolis. The training campus and residential centre for its employees — and the employees of select clients — will prepare the American workforce for the technology jobs of the future, according to Infosys.
And just last month Infosys inaugurated its Digital Innovation and Design Centre in Providence and announced a partnership with the Community College of Rhode Island to build and launch the Digital Economy Aspirations Lab to enable and develop students for the digital jobs of the future. The centre offers early-career designers and design graduates unique training opportunities with in-demand skills—including exposure to systems, platforms, strategy and organisation domains—to make them more employable in today's digital world.
Elaborating on the specific areas where companies will need to skill-up, Satish considers the wider market trends, commenting: "We've seen a significant demand for skills in cloud over the last couple of years. The cloud is going to be extremely important for the leverage of data and analytics for the future, and we believe inseparable from AI because you will not be able to bring the firepower that a AI technology needs without cloud computing.
"The Internet of Things is also extremely important as there is going to be a great deal of insight generation at the edges. Everything is becoming smarter."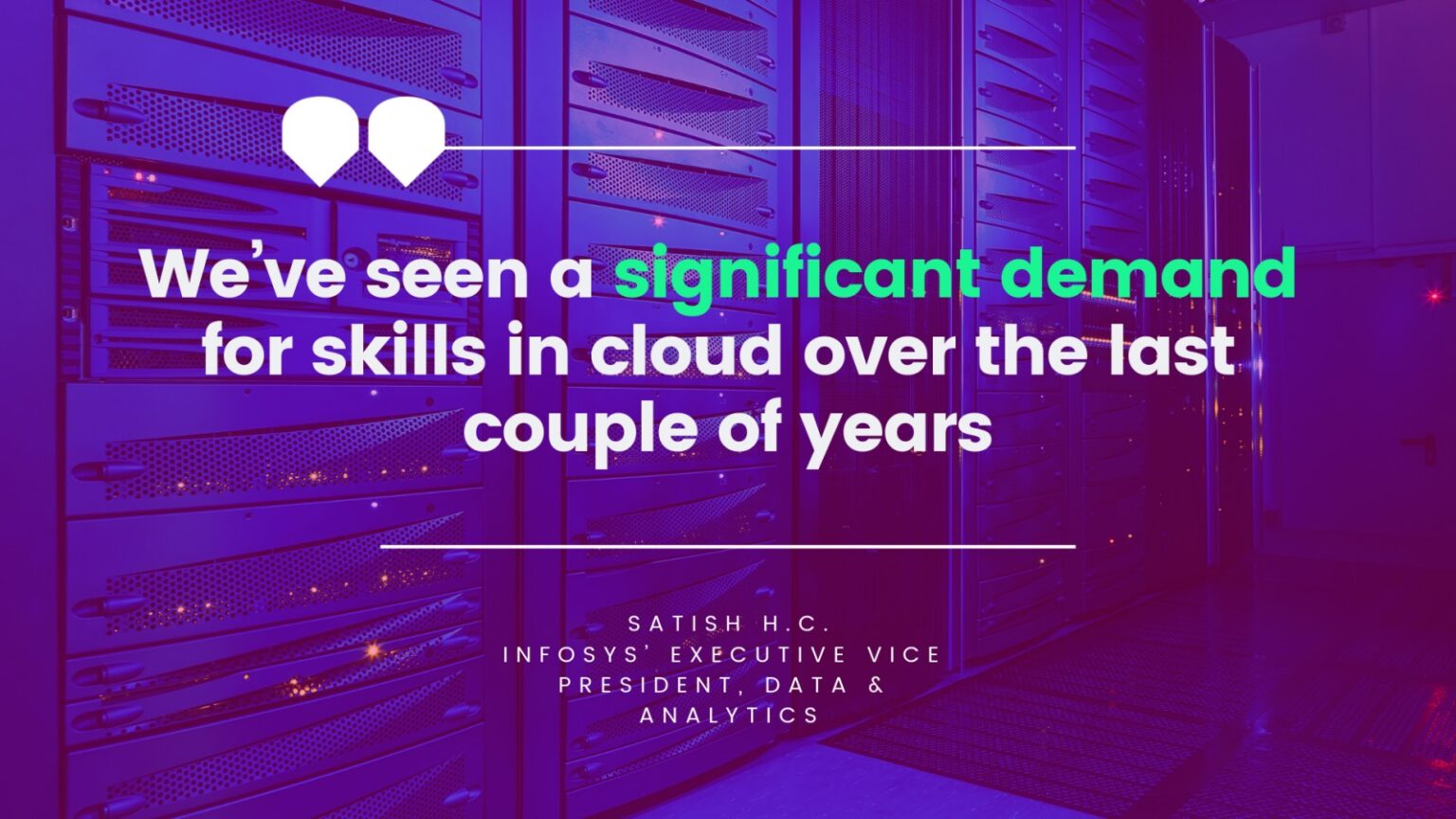 Infosys is working with Google Cloud to develop cloud transformation and migration services. Through this partnership that enhances Infosys' existing capabilities, the company will offer solutions and services on Google Cloud Platform (GCP), creating a scalable, on-demand cloud model that will enable enterprises to easily transition and adopt a cloud-first strategy.
As part of this partnership, Infosys has built artificial intelligence and machine learning-driven industry-specific solutions on GCP that are foundational to digitising the data supply chain. They include Analytics Workbench, which augments data platforms to deliver end-to-end self-service capabilities, Information Grid, which provides a data pipeline for seamless movement of data to GCP, and Customer Genome, which helps enterprises build a self-service driven and entity-centric foundation for explorative, predictive and prescriptive analytics.
Infosys says these solutions will enable enterprises to modernise their IT and use the power of insights to monetise and digitise their businesses as they navigate the next stages in their transformation journey.