Staying connected during COVID-19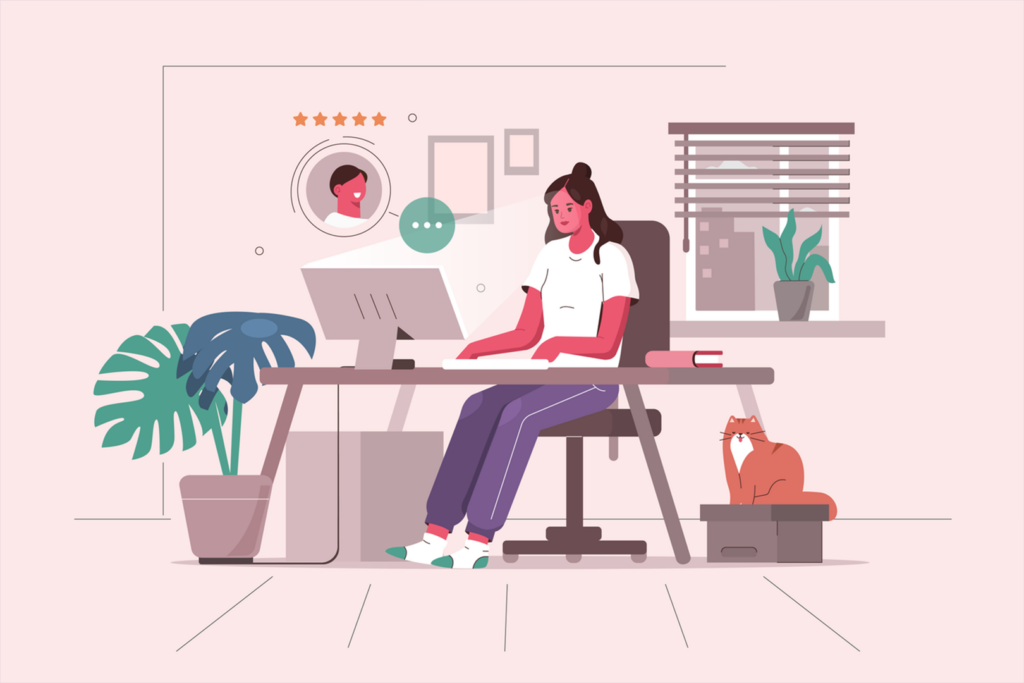 Hi Kathryn, thank you for speaking with us. Firstly, can you in some way sum up the effect the coronavirus outbreak has had on Cisco? 
The pandemic has been challenging for everyone; at Cisco, we take our employees' mental and physical health very seriously and that has been our main concern throughout this period. We've also focused on supporting our customers, partners and communities during this time. Alongside initiatives to scale services and support remote workers on a global level, we've also made commitments in cash, in-kind and planned-giving support to help both the global and local response to the virus. 
Talk to us about the top-level initiatives that Cisco has put in place, including its $2.5 billion financing initiative for customers and partners, as well as the $225 million cash support fund. 
Cisco has announced a commitment of $2.5 billion in financing to support business resiliency as part of its overall commitment to supporting customers, partners and communities through the COVID-19 pandemic. Globally, customers and partners are under considerable pressure to keep their businesses connected, as well as productive and secure. As such, the new Business Resiliency Programme provides solutions to organisations to help them continue to operate and stay productive.   
We also recently committed $225 million in cash, in-kind and planned-giving to support both the global and local response to the virus in healthcare, education, government response and critical technology As part of this commitment, we are allocating $8 million in donations and $210 million in product to support the global coronavirus response, We've seen our collaboration tool, Webex, grow considerably during this time, supporting a record 324 million users in March, with usage more than doubling in the Americas. For comparison, Webex meetings had 153 million attendees worldwide in January. Due to this increase in demand and, in response to the challenges businesses now face, we have extended access to Webex for free. 
Other initiatives include Cisco partnering with IBM to offer support to schools, charities and healthcare settings across the UK to enable them to get the most out of their Webex set up. They're offering the technology and training for free to over 185,000 charity staff members to rebuild after the pandemic and co-ordinate with their staff teams, volunteers, and plan virtual events. 
Can you share any feedback or evidence about the impact these initiatives are having? 
A great example of how these initiatives have been able to make an impact during these times would be the pop-up PPE production line set-up in our Reading and Meraki London offices to create 3D printed face visors. Working with community 3D printers, including EduMaker, we've been able to deliver over 9,000 face visors to an NHS COVID hub, GPs and other frontline settings in and around the South East of England. 
As employers rightly prioritise the safety of their people and supporting their customers, we've also seen a seven-fold increase in adoption of Webex in countries affected by the outbreak of COVID-19. Our response to provide free Webex and security technologies to any organisation was to aid newly remote workforces so they could stay up and running. 
In April, Webex hosted more than 20 billion meeting minutes – that's up from 14 billion meeting minutes in March, which was double the number in February. In just one day, Webex handled 4.2 million meetings, more than twice the average on a peak day before the pandemic. As testament to the platform's reliability and security, it has been chosen by high-profile organisations for critical tasks such as the European Commission's EU-UK Brexit trade negotiations. While there is no replacement for meeting face-to-face and being in the same room as a colleague or customer, video meetings have played a crucial role in connecting us all during this time. 
Do you agree that well-established technology companies like Cisco have had a responsibility to help tackle this virus?  
For many years, tech companies have spoken about putting people first, taking a human-centric approach to innovation and generally being a force for good in society. There is now a genuine opportunity for these brands to make good on their promises by tackling fake news and misinformation online, making isolation and remote working bearable and prioritising purpose and value-led practise. 
At Cisco we've always encouraged all our employees to volunteer and support their communities. Giving back is a core practice at Cisco, and initiatives such as Time2Give, where employees can take advantage of five paid days off to volunteer for causes that matter to them, enable our employees to support their wider community. We've increased that to 10 days in 2020 to help them to make a real difference in these challenging times. We've raised millions for non-profits through employee donations and matching funds raised. 
How has the pandemic brought Cisco's CSR approach into focus? 
This unprecedented crisis has meant that, as a business, we have had to recognise that our employees need to see us step up and do so much more to help efforts in the fight against the virus. 
We've made commitments in cash, in-kind and planned giving support to help both the global and local community respond to the pandemic in areas such as healthcare, education, government response and critical technology. From pop-up PPE production lines internationally, to teaming up with IBM to volunteer and deliver Cisco Webex for free to schools across the UK – the collective efforts of employees across the board to provide aid and expertise during this time has been overwhelming. 
Technology has also needed to adapt and develop quickly to support businesses work remotely, but also to crucially help those on the frontline. For example, we collaborated with Vodafone to rapidly scale the NHS's 111 service to meet the upsurge in demand. This extension to the 111 service has added capability for an additional 7,500 clinicians to work shifts; with an extra 2,000 being live at any one time. The remote contact centre would normally take weeks, or even months, to create but was up and running in just 48 hours. 
Detail for us the collaboration with IBM around Webex, and exactly how you are delivering free access for schools and charities in the UK? 
With schools continuing to operate remotely, it became increasingly apparent that the video tools available to teachers were not allowing them to have the right control or settings. We saw stories of teachers being booted out of classrooms or individuals taking control of the screen, leading to inappropriate content being shared. 
In response to these challenges, and many more resulting from the outbreak, we joined forces with  IBM to support teachers and operational staff in schools, charity workers and people working in care homes and healthcare including GPs. This meant giving free access to all of these people across the UK to secure video conferencing through our Cisco Webex web conferencing tool. 
Alongside the free secure video conferencing tool, IBM and Cisco employees have volunteered their time to help install the video-conferencing technology and provide guidance to use the tools and help new users get started. 
As an example, when the crisis impacted Italy and many universities were forced to close, Luiss Guido Carli University in Rome worked with Cisco to take their entire curriculum online. With lockdown occurring in early March, that month they were able to deliver 4.500 classes, reach over 7.500 students with 550 professors, run 550 mid-term exams and 400 students to defend their Master theses in order to complete their degrees completely remotely. Through fast decision making and technology in place to support their students they were able to be resilient during the outbreak, offering hope through this difficult time.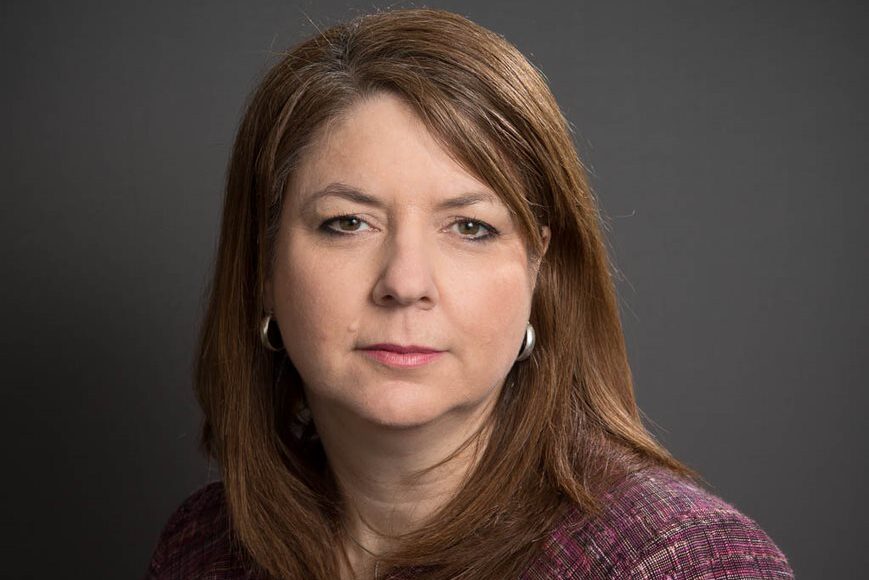 What lessons has Cisco as a company learned or had reinforced during the outbreak? 
We know that globalisation requires Cisco employees to work across distance and time zones. Our people consistently tell us that the Cisco flexible working practices are a great part of our culture and one of the top things they love about working here. While remote and flexible working is embedded into our way of working, following medical professional guidance, all Cisco employees were required to work from home using Cisco technology. 
The impact of the outbreak has been felt by so many, and it's too soon to say whether we will be able to return to how we were before. Working practices have needed to adapt quickly during the outbreak and will continue to evolve as we enter the next phase, with businesses beginning to reopen and measures gradually lifting. 
Supporting our communities has always been intrinsic to our values at Cisco and the crisis has highlighted the need for businesses to be value-led even more so than before. It's crucial that we all strive to help and strengthen our communities so we can come out of this together.  
Tell us more about your job as Head of CSR at Cisco UK & Ireland, and what CSR means to Cisco. 
I have been at Cisco for over 22 years, starting in Australia in 1997. Throughout my journey I've taken on initiatives to help support local communities, employees and Cisco as a business. I am currently Cisco's Head of Corporate Social Responsibility for UK & Ireland which means leading and enabling innovative CSR initiatives across the organisation. From engaging employees, to supporting the business and helping Cisco's not for profit partners. CSR is deeply rooted in our culture at Cisco. We strive to empower our people to put their time, technology, and resources to work in service of an inclusive future, where technology gives everyone the tools to thrive. 
What are your objectives in your role over the next 12 months? 
It's hard to determine what the next 12 months will look like, as the UK starts to move towards recovery in its response to COVID-19. We've only just started to see measures lift, allowing some businesses to reopen. It's front of mind for us that we are able to support businesses, our partners and customers through this next step, as well as ensuring the safety of our employees is paramount.