Tech's 2020 vision
AI redefines professional services
What DXC says: The pervasive use of AI and ML in business is revolutionising professions such as legal, accounting, healthcare and education by democratising access to data and expert services. AI is extending customisation and personalised services to a broad base of customers through low-cost intelligent agents. Additionally, AI benefits professionals in their decision-making because it can provide new insights, manage information overload and reduce human error.  
While AI and ML democratise professional services, organisations should stay vigilant to guard against the potential loss of critical skills while using increasingly sophisticated, AI-powered decision support systems. 
In numbers: In 2020, 25% of the Fortune 500 will add AI building blocks (e.g. text analytics and machine learning) to their automation efforts to create new intelligent process automation (IPA) use cases – Forrester, November 2019 
By 2025, at least 90% of new enterprise application releases will include embedded AI functionality – IDC, November 2019 
Comment: Dr Mark K. Smith, Founder & CEO, ContactEngine on AI in the customer services industry: "XAI, the new buzzword for explainable artificial intelligence (AI), will become increasingly prevalent in 2020. 
"As consumers, we now demand organisations, particularly customer service departments, to hold our data securely and to not misuse it – i.e. share it without our permission. For customer service departments, this means training their AI algorithms to report back to employees on what it did and how it did it. 
"This new frontier is to take the outbound part of communications and automate it in a way that isn't creepy, but in fact helpful. AI must be used where it is best, and people when empathy is needed. This new boundary between human and computer interaction is something customer service departments have to get right as technology becomes ever more advanced. The question all customer service departments should be asking is how do we, as humans, respond to automated computer systems, and how can we, as employees, use this carefully and responsibly to improve job performance and provide better customer service." 
Design thinking shifts from IT services for people to IT services for machines
What DXC says: The thinking behind systems design is shifting as IT services are increasingly being built for machine-to-machine interaction, and as processing moves closer to where data resides. This will further expand "The Matrix" – the pervasive, intelligent IT infrastructure beyond the cloud that includes edge computing, internet of things (IoT) platforms, machine intelligence, augmented reality/virtual reality and more. It will usher in new design choices and transformational architectures, and push companies to more aggressively pursue IT modernisation. 
In numbers: The edge computing ,arket size is expected to grow from $2.8 billion in 2019 to $9.0 billion by 2024, at a Compound Annual Growth Rate (CAGR) of 26.5% – Markets and Markets, August 2019
Data's value increases in ecosystems
What DXC says: Enterprises are pooling data in ecosystems to achieve outcomes that benefit both the individual and enterprise. Data ecosystems will flourish as they adopt trust mechanisms that validate an individual's right-to-share and an enterprise's right-to-consume data. Self-sovereign identity standards and blockchain-based consent with trading partners, for example, are helping to facilitate responsible data sharing and drive the rapid growth of data exchanges. 
Comment: Eric Raab, SVP Product and Engineering, Information Builders: "The sheer volume of data coming into the enterprise via IoT and 5G will see organisations split into two groups in 2020: those for which this data creates fresh opportunity and those where data poses a threat. Those that have invested in the solutions to manage, analyse and properly action their data will have a clearer view of their business and the path to success than has ever been available to them. Others will be left with a mountain of information that they cannot truly understand or responsibly act upon, leaving them to make ill-informed decisions or deal with data paralysis." 
Comment: Jil Maassen, Senior Strategy Consultant EMEA, Optimizely: Data is already a key part of any customer-centric strategy, and this will only become more focused as we move into 2020. Looking back at 2019, the tech giants such as Amazon and Netflix have confirmed that continuous delivery of innovative products and customer value, increase almost parallel to corporate growth. 
In order to unlock more business value, however, it's crucial to develop the way consented data is analysed by enterprises. Using AI and automation to identify new insights from customer data, and then encouraging teams to work in an ecosystem-centric model where they collaborate across the business to share each department's experiences of customer pain points. This will enable the developer teams to implement features that align with customer feedback, quicker and more accurately. Being able to create and deploy meaningful iterative updates to digital products and services will spur the growth of ecosystem-centric business models in 2020, where trusted, and compliant, data sharing is fundamental to improving operations and offerings.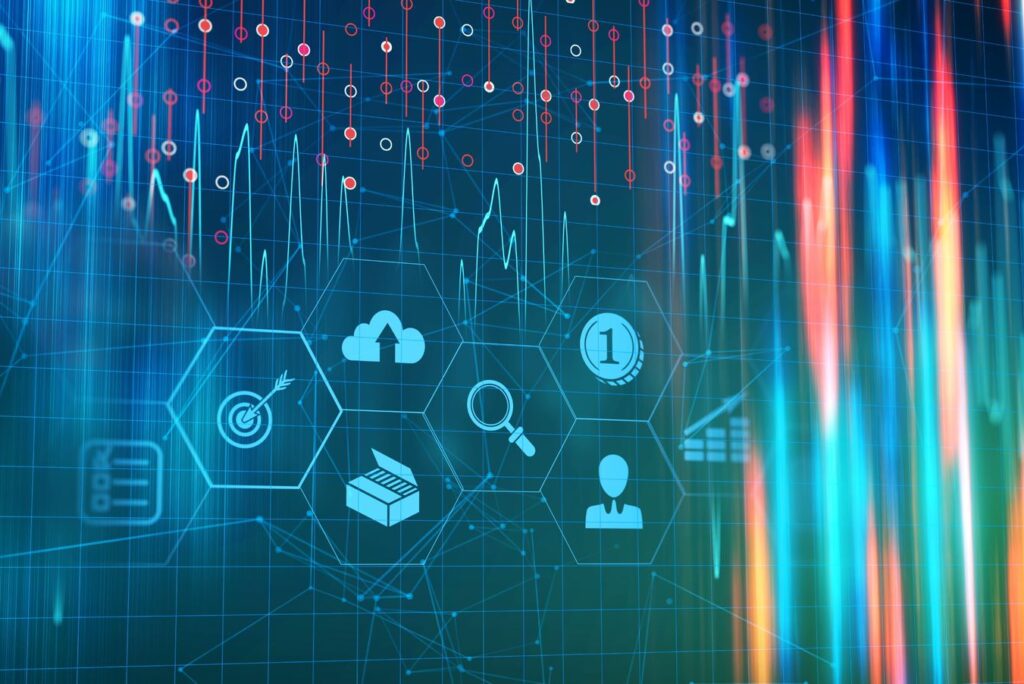 Teams, not superstars, are the high performers
What DXC says: In 2020, companies will recognise that achieving their full potential means developing and nurturing a network of high-performing, interconnected teams consisting of multidimensional individuals, rather than siloed groups of single superstars. 
Enterprises will restructure to expand team linkages across the organisation. The shift from superstar individuals to high-performing teams will require new strategies for talent acquisition and development. 
Comment: Jon Fielding, Apricorn managing director EMEA: "Security teams, for example, will increasingly be made up of individuals from diverse backgrounds.   
"With the skills shortage biting hard, and an increasing expectation that IT will help drive the goals of the business, enterprises must look outside the industry to recruit the right people. The most effective way to defend a modern business against cyberthreats is to build a diverse security team, equipped with a range of different skillsets and experience – including business acumen, and the ability to communicate, collaborate and lead. 
"It may seem counterintuitive to recruit non-specialists to a specialist role, but when it comes to cybersecurity an understanding of the basic, best-practice fundamentals is most important. If somebody has a solid foundation in good security hygiene, and they're willing to learn, the technical knowledge they need can be built from there." 
Comment: Craig Catley, Managing Director, StrategyBlocks: The massive wave of digital transformation has had an interesting side effect on the organisation – it's highlighted the strengths of various departments and opened the door to new leadership opportunities outside of the C-suite. 
In order to adapt and keep pace with the agile, real time demands of today's work environments, a traditional funnel system of decision making doesn't always work. Decisions need to be made in real time, with the people who have direct access. This enables all kinds of employees within the organisation to shine, and allows managers and executives a chance to democratise decision making and focus on broader business goals. 
In 2020, as transformational strategic execution takes root, we'll see individuals shine at every level of the organisation and new leaders emerge who can help navigate important milestones for the company. 
Comment: Mark Robinson, CMO, Kimble Applications: "Companies have been battling with how to incentivise their employees given significant changes in how people view the world of work and changes towards more agile organisational structures. Agile working enables you to identify who is not performing for the team in a shorter time period, so it enables you to measure not just team performance and goals, but also an individual on a more regular basis. By striking a better balance between individual and team rewards and having a more regular cadence of measuring achievement of goals creates a more rewarding outcome for both the business and their employees." 
New wave of tech-savvy leaders accelerates business transformation
What DXC says: A shift in business leadership will gain momentum in 2020 as technology-driven markets proliferate and new leaders advocate for technologies that can improve enterprise speed, agility, productivity and innovation advantage. 
Comment: Ken Charman CEO of uFlexReward: Now armed with a data breakdown and information about individual employees – ie. how much each person costs, groups of people etc this is where HR Leaders can gain buy-in from C-Level and senior level leaders. 
For example, employee pay and reward spend in the average multinational is about 15% of overall costs, if a CFO or finance analyst asks about the return (increased productivity, loyalty, retention etc) from each different type of reward, HR Leaders will now have the data to see the full detail of every type of reward for every employee on a real-time basis. Additionally financial analytics on profile of people, workforce planning, models on restructuring the workforce, etc. can all be completed using the data. 
In numbers: 70% of all respondents to a recent study by McKinsey said their organisation's top teams changed during their digital transformation – most commonly when new leaders familiar with digital technologies joined the management team