Nokia's plans to realise the 5G future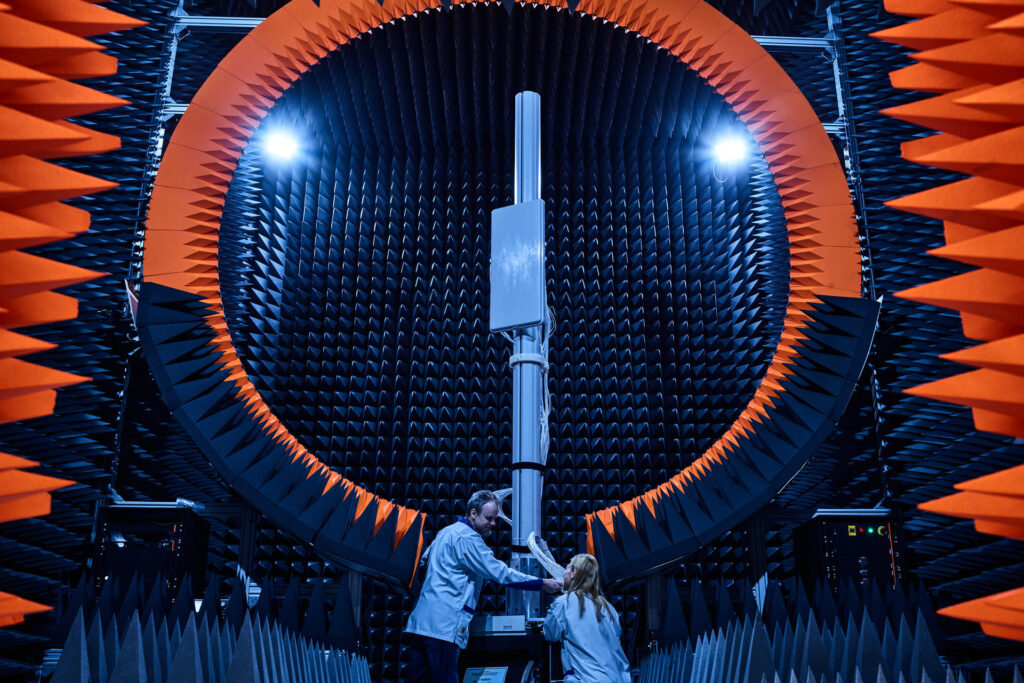 What does it take to head a major company during a time of crisis?
A year ago, in the midst of the COVID pandemic and while the UK was still working through the changes brought forth by Brexit, Phil Siveter took on the role of CEO of Nokia UK and Ireland. He has been in the telecoms sector since before the dot-com bust, through the rise of broadband, smartphones, 3G, 4G and everything else in between. Now, he wants to bring his 20 years of experience in telecoms to lead Nokia's deployment of the technology of the future: 5G.
Speaking in a calm voice that doesn't reveal the weight of his responsibilities, Siveter talks to Digital Bulletin about the importance of 5G technologies to transform the UK – and the world at large – and discusses his main concerns upon becoming the head of Nokia in the country.
"It's a relatively easy answer: people were the absolute priority, first and foremost," he says. "I have the absolute privilege of looking after all of our customers and all of our people here in the UK and Ireland and I wanted to ensure we continued the good work.
"Nokia was very vocal about taking advantage of the hybrid work model. And it was about ensuring we continue to develop the environment that allowed our people to still be successful in their roles as well as safe and secure."
However, companies like Nokia have not only transitioned to hybrid work models – they have been key to making them possible in the first place.
During the COVID crisis – and ever since – the demand for broadband communication services has soared, with some operators experiencing as much as a 60% increase in internet traffic compared to before the pandemic, according to OECD. And this trend is not expected to change. Industry sources estimate that data traffic will surge throughout the region, quadrupling overall by 2026.
The telecommunications ecosystem has become a vital pillar of society. While the rest of the world was waking up to a new way of working that required a reliance on connectivity, industry partners took on the responsibility of ensuring that the networks could withstand the surge in traffic. While the streets were silent, they kept the world turning.
"I think the pandemic was less of a wake-up call for the telecoms industry, and more of a wake-up call for the countries around the world who realised the importance of telecoms very quickly," Siveter says.
"Almost overnight, we moved from a situation where we were in offices, industrial parks, campuses and factories doing our day-to-day work to trying to operate over the telecoms infrastructure. And it became very clear very quickly that telecoms were absolutely critical for people to be able to operate at home.
"Here in the UK and Ireland, what was fantastic was how agile and flexible the telecoms industry was able to respond to that massive change in consumption of services."
During this time, Nokia stepped up to the challenge of supporting its customers, who were seeing a huge increase in demand as well as a change in the usage times of the network. In the week between March 12 and March 19, 2020, Verizon's total web traffic increased by 22%. Since then, BT has reported a 35% to 60% increase in daytime weekday fixed broadband usage, and similar data was found from Korea, Japan and Spain. Specifically, telcos saw a rise in demand for streaming and video conference services, notably the most bandwidth-intensive applications on the internet.
Despite the challenges, the networks held up, and Siveter is determined to continue this work, which is still far from over.
"There's definitely a pride regarding the work we've done over the last year or two, and rightly so I think," he says.
Now, with a view towards levelling up the country in the post-COVID world, the UK and Ireland are making huge investments in CapEx, and particularly in the technology that has been predicted to determine the years to come: 5G.
In 2021 alone, over 170 commercial 5G networks were launched by operators globally, with more than 75 of those in Europe. This trend is expected to continue into 2022 and beyond, with the increase in demand for 5G stand-alone networks and the UK government's call for nationwide 4G coverage and 5G coverage for the majority of the population by 2030, where Nokia has a key role to play.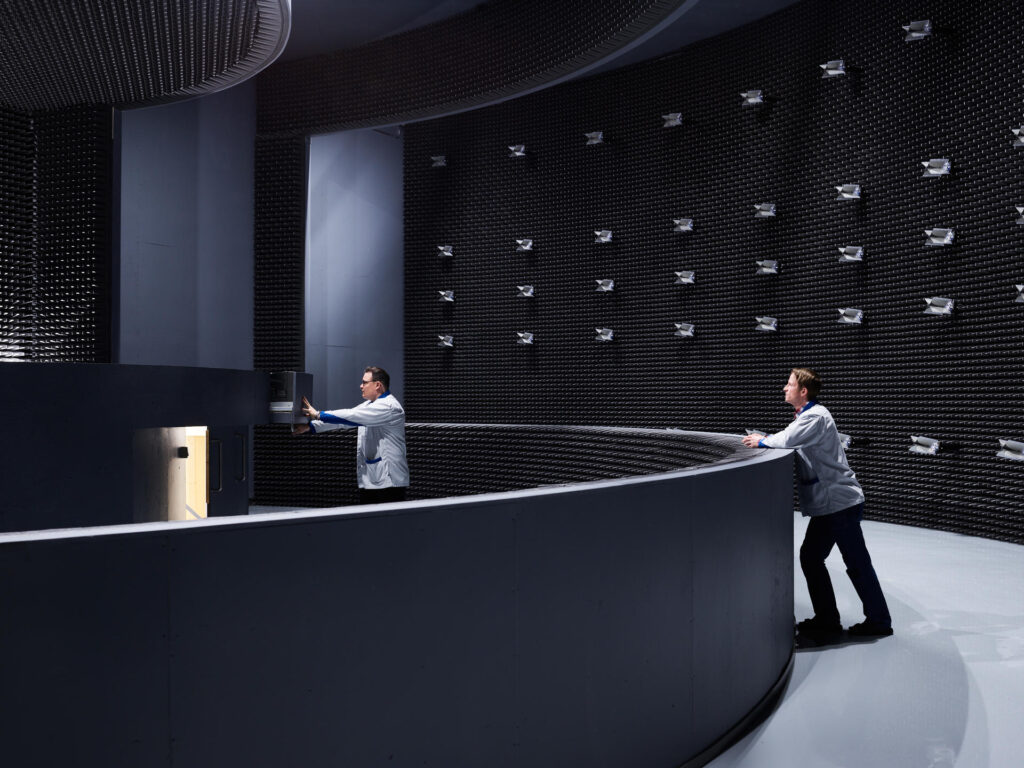 The UK's 2020 decision to ban all of its mobile providers from buying new Huawei 5G equipment, ended a long relationship between BT and the Chinese technology giant. However, shortly after, Nokia struck a deal with the British telco to replace Huawei in its 2G and 4G networks and provide 5G equipment and services at 11,600 BT radio sites across the UK, becoming its largest equipment provider and one of the drivers of 5G technology in the country.
"Nokia is one of the world's leading providers of 5G technology," Siveter says. "We've won 5G cases across the world because we have really, really great technology. That's no different here in the UK, where we are very proud of our strategic partnership with BT.
"I feel, passionately, that 5G is going to change the world. Because of the way it's built and because of things like its latency and its capacity, it's going to be able to support mission-critical industries and allow them to transform in a way that perhaps hasn't been possible before."
The past decade has witnessed a significant transformation of the digital industries. Sectors like banking and shopping have largely transitioned their services to the online world and moved their infrastructures to the cloud. However, this has not been the case in the physical industries – yet.
These industries are characterised by inflexible legacy systems unable to accommodate modern digital solutions. A 2020 report by IDC and Seagate found that the manufacturing sector has one of the lowest rates of data growth while a Deloitte survey stated that only a quarter of manufacturing companies could be considered "digital transformation frontrunners" The continued use of antiqued technology and network infrastructure has kept these industries from realising their full potential.
But it is never too late to change and 5G might just be the holy grail that the industry is waiting for – or so Siveter believes.
"5G is going to be a differentiator, there's absolutely no question about that," he says. "Those businesses that can take early advantage of 5G will be able to differentiate themselves, whether that be in terms of their cost or the quality of services, such as the flexibility and agility they provide to their customers.
"We've certainly seen here in the UK a real demand for private 4G and 5G networks, as the physical industries try to understand what this means in terms of transforming their businesses. It's an exciting time here in the UK. And this is why Nokia is so focused on building up technology to address those markets."
It is because of this belief that Siveter places a huge importance on Nokia's enterprise division, which has been growing steadily over the past few years as the company helped these industries transition to the digital era. So far, Nokia has set up 20 private 4G and 5G networks, and its CEO is convinced the demand for them will continue to accelerate in the months to come.
One of the places in which the benefits of 5G networks can be clearly seen is with Nokia's work with Highways England. From improved safety with advanced traffic management systems and real-time communications to reducing congestion with roadside services that utilise vehicle-to-everything communications, 5G can greatly impact and change the face of motorways of the UK.
"We provide the underpinning IP connectivity that supports the next generation of the smart motorways," Siveter says. "We've been supporting Highways England for many years, in various capacities, and we look forward to continuing developing relations with them."
Another great example of the potential of private networks are ports. Because of the size and height of the container stacks, ports are not an easy place to get the connectivity needed to track containers or apply smart solutions. However, the health and safety of their workers depend on it. If people and vehicles are not in the right place at the right time, terrible things can occur.
In collaboration with Verizon, Nokia is providing the networking infrastructure to supply the Port of Southampton with private 5G. The facility will be the first UK mainland port with a private 5G network. From autonomous guided vehicles to predictive maintenance and safety monitoring, the port's new network will open the door to endless opportunities.
"We are now deploying a 5G network across the entire port that provides seamless connectivity for all of those devices and services," Siveter says. "This will have a dramatic impact on the productivity of the port. And we're replicating that across the world."
In addition to improving cost-efficiency and productivity, digital tools can also be a key part in many companies' transition to more sustainable ways of working, particularly when it comes to the physical industries, which are still some of the world's most polluting sectors. According to the United States Environmental Protection Agency, the transportation, energy and manufacturing industries account for 29%, 25% and 23% of global greenhouse emissions, respectively. Together, they make up more than two thirds of human-caused CO2 emissions. Only a digital transformation can change this
"There's no green without digital," Siveter says. "The physical industries which haven't yet gone through the digital transformation are where we need to focus if we're going to address this global problem."
During COP26, Nokia expressed its view of technology as a fundamental enabler of the digital transformation needed for fighting climate change and pledged to achieve 100% purchased electricity from renewable sources by 2025 to power its offices, R&D labs, and factories.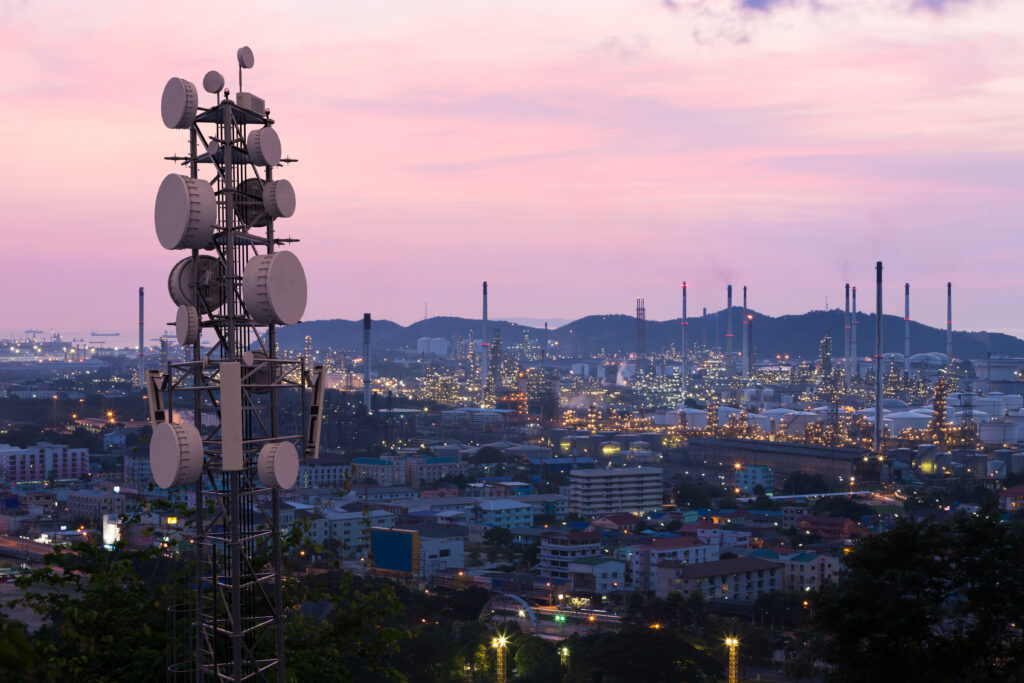 But sustainability is not just about the environment. A key part of making a company sustainable is ensuring its preparedness to take on whatever the future might hold. Over the coming years, Siveter predicts an acceleration in the uptake of 5G technologies to ensure that companies are both flexible and robust. However, for this transformation to make a lasting impact, the people must learn to understand the technology, and change accordingly.
"We, as technologists, understand how this works," Siveter says. "But translating that into the specific vertical needs and making sure that these industries really understand what it means for their business and how it can deliver is a really important focus. This is why in Nokia, we've set up vertical industry expertise – in manufacturing, in logistics, in the public sector and others – so that we can help these industries understand what this technology can do for them."
Beyond 2022, 5G has been hailed as a game-changer. Its deployment is expected to lead to $13.2 trillion in global economic value and generate 22.3 million jobs in the world's value chain alone by 2035, according to PwC. The technology will realise Industry 4.0 use cases that include ultra-secure networks, asset-tracking, and in-service management and optimisation tools. Moreover, according to O2, the introduction of 5G to manufacturing processes could take up to 40 Megatonnes of carbon out of the economy within the next decade.
Nonetheless, more exciting than the use cases we know 5G will power are precisely the ones we have yet to discover.
"Nokia has the new vision that we will create the technology to help the world act together," Siveter says. "That summarises brilliantly where Nokia is going to focus over the coming years. It is all around us creating a technology that's going to provide more inclusive access across the globe to healthcare, to work to education, to help in climate change, and so on. I'm pretty motivated about that."
After years of suspense, a pandemic and a climate emergency, 5G technologies have made their way into the mainstream and are now changing the face of the UK, and the industry at large. As Nokia's new national leader, Siveter is determined to ensure the company plays a key player in this transformation. But will he – and 5G – live up to the heightened expectations? Only the future can tell.