The Clean Team
Michel Spruijt, VP & GM, Brain Corp Europe, speaks to Digital Bulletin about what it takes to develop a 10,000-strong robotics fleet, building an operating system with machine learning capabilities and the company's recent funding round.
Hi Michel, thanks for speaking with us, can you begin by giving us an overview of Brain Corp and its main activities?
Brain Corp is an AI company creating transformative core technology for the robotics industry. Our corporate headquarters are based in San Diego, California, and we opened up a European headquarters in Amsterdam last year.
Instead of building robots from the ground up, our aim is to operate as the "Microsoft of robotics" and provide equipment builders with the AI and autonomy systems necessary to successfully produce their own robotic solutions. The company has over 10,000 BrainOS-powered cleaning machines enabled or in use by end-customers such as Walmart and Kroger.
Could you tell us about BrainOS and its capabilities?
BrainOS is a commercial operating system for autonomous mobile robots (AMRs). BrainOS provides original equipment manufacturers (OEMs) with a comprehensive and scalable solution for robot production and deployment. The technology features everything from advanced autonomy capabilities and machine learning algorithms, to detailed diagnostics and a sophisticated cloud reporting system. Effectively, any company that wants to turn one of their machines into a robot can do so successfully with the help of our technology.
How has COVID-19 had an impact on Brain Corp and the sectors it works in?
With cleaning being a major application of our technology, we've seen COVID-19 accelerate interest and usage of solutions equipped with BrainOS. The idea of "clean" has changed and become a new brand value. Companies must now effectively show their commitment to a more frequent, consistent cleaning programme and provide their employees with effective tools to get the job done and that's where robots can really help.
BrainOS-powered cleaning machines have seen a usage increase of 24% in April 2020 compared to the same month last year and an 18% increase overall. What's more, a significant percentage of this uptick (68%) is occurring during day time hours, showing that businesses are cleaning more frequently and operating the technology around the clock.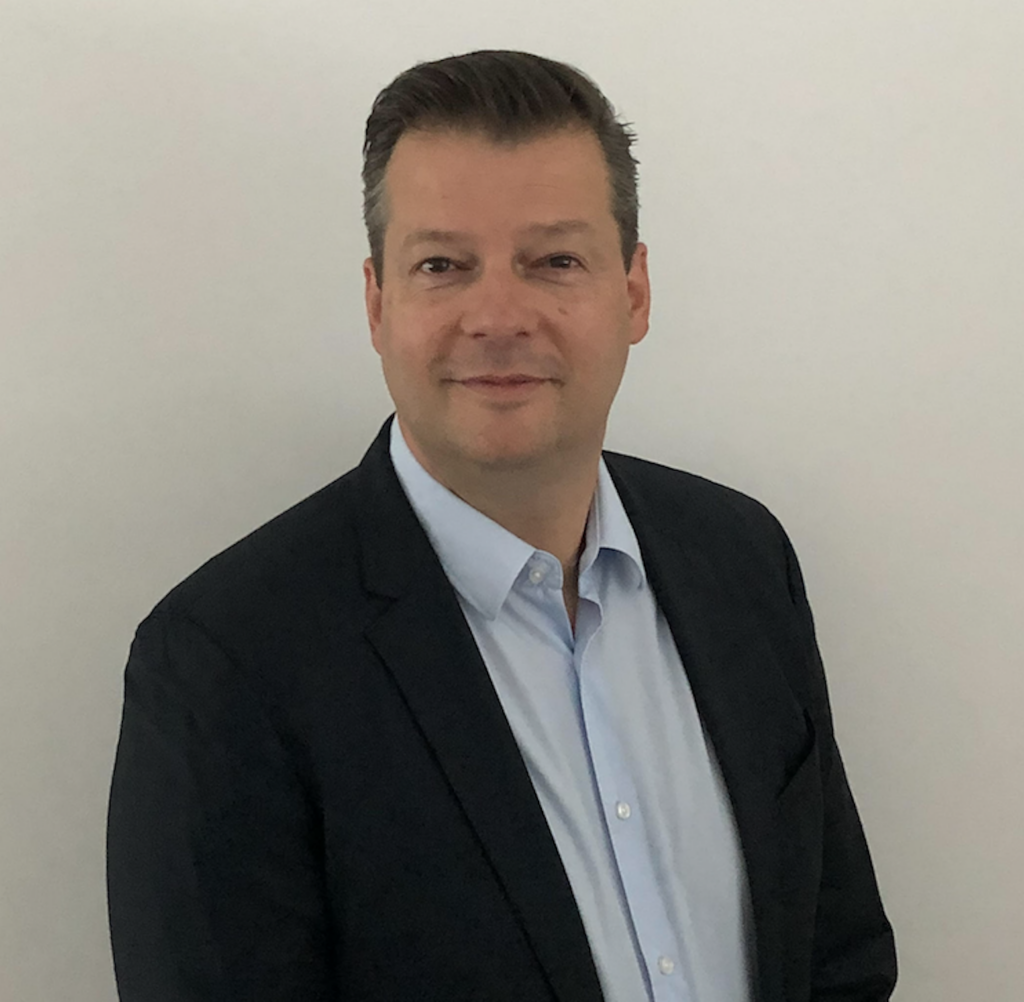 How do the robots you power interact with humans?
It's always important to design new technologies with the end-user in mind. The autonomous cleaning solutions powered by our technology require a human in the loop to "teach" the machine initial routes and help it if it happens to get stuck. The training and set-up process is very easy, with anyone able to set-up and deploy quickly with no infrastructure requirements. Competitors in the field typically require more complicated guidance and involvement from a specialised engineering team. Most providers in this space have also elected to build a machine from the ground up vs. partnering with manufacturers who have been in the business for decades. In my opinion, this significantly limits their ability to scale, work efficiently in both autonomous and manual modes – which is often a practical advantage on site – and establish a high-functioning service network.
What are some of the challenges in developing a robotic fleet?
Getting a few robots to work effectively in a lab setting is one thing. Getting them to operate safely and smoothly in busy, dynamic environments at scale is an entirely different matter.
Brain Corp has spent substantial time addressing and testing the huge number of scenarios and obstacles that may develop in real world settings. Robots powered by BrainOS are all embedded with an advanced understanding of their surroundings, largely due to this collective time in the field and overall "fleet experience".
What's more, Brain Corp's clear focus is on developing and providing the very best software on the market. As mentioned, we are not in the business of building robots; instead, we've chosen to partner with best-in-class manufacturers to successfully commercialise AMR technology. Our team of software engineers can work directly with OEMs who have specialised in the equipment business for a long time. By leveraging our respective areas of expertise, we're able to create products that combine the highest level of innovation with the most respected industry brands.
What are the main trends and technology innovations in the robotics space?
Advances in chip and sensor technology have greatly enabled robot development and propelled the evolution of the AMR space. As these components mature alongside edge processing, we are able to run increasingly complex algorithms that lead to lower cost systems.
The low-latency 5G promise stands to enable a new wave of cloud computing to support robotics technologies. However, core autonomous capabilities such as obstacle detection and navigation should continue to be computed onboard to ensure the high levels of operational safety necessary in dynamic, public environments.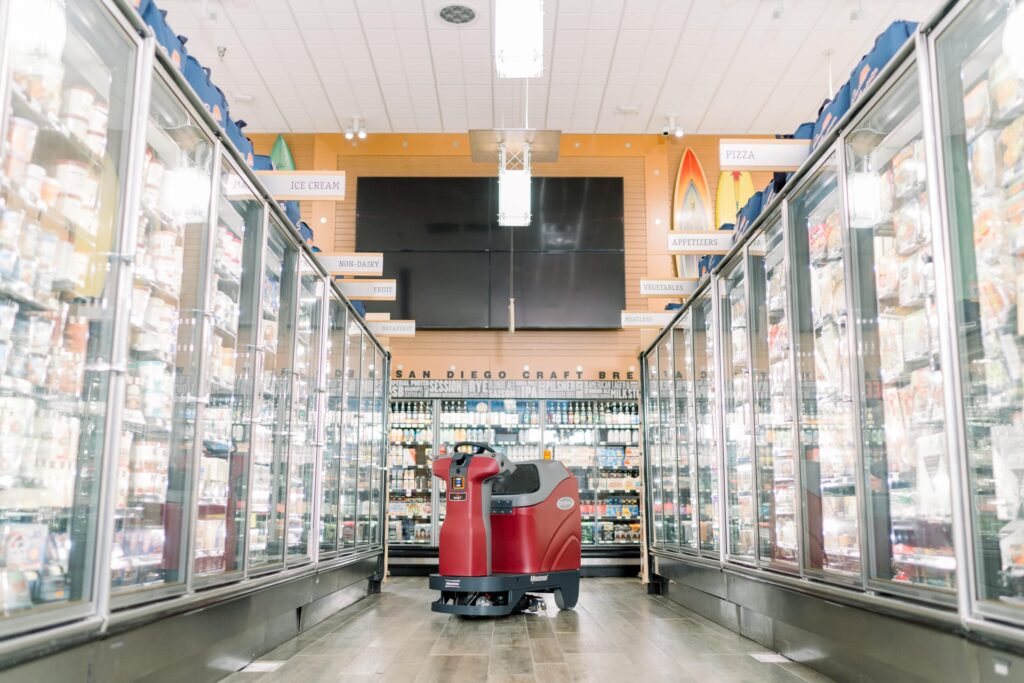 Which industry sectors do you believe have the most to gain from robotics?
While we've seen the value that automation can bring to the industrial space for several decades now, robotic applications in commercial verticals are just starting to gain traction. Agriculture, healthcare, logistics and retail, amongst others areas, are all seeing increased testing and adoption of robotic solutions.
How is Brain Corp leveraging machine learning to develop its robotics?
BrainOS-powered machines utilise a complex set of machine learning algorithms coupled with off-the-shelf sensor suites in order to ensure smooth, safe performance. Machines map their environments when being trained and remember these routes when operating in autonomous mode. When robots encounter obstacles or people, they effectively navigate around them and adapt the route accordingly. What's more, any edge cases encountered in the field (reflective glass, windy doorways) can be solved and applied to the entire BrainOS-powered fleet via cloud-based software updates. Machines powered by BrainOS are always learning and improving – the machine you're working with today will be a new and improved model in six months.
How do you believe robotics and the ecosystem around them will develop over the next three to five years?
We believe we'll see increased adoption of AMRs across multiple industries, particularly healthcare, agriculture, and retail. Aside from the day-to-day tasks these robots complete (cleaning, delivery, crop watering, etc.) they can also be viewed through a broader lens – specifically that of "mobile IoT" hubs, collecting data and generating insights across a variety of use cases.
In the case of retail, these robots could conceivably measure room temperature, check for dangerous spills, scan shelves for inventory management – the possibilities are vast and still largely unknown to us. These additional capabilities could provide managers with valuable reporting used to further streamline operations.
As more companies adopt these innovations, we'll likely see an increase in the use and consolidation of digital dashboards, allowing users to manage their staff, robot fleets, consumption, and cost all in one place in the most optimal way.
You recently announced a partnership with AT&T, could you tell us a bit about that deal and how it will help Brain Corp's product offering?
AT&T and Brain Corp are working together to support data-rich IoT applications for autonomous mobile robots. As BrainOS powers additional form factors and applications, AT&T's highly secure cellular connectivity will enable our portfolio to effectively expand.
Brain Corp recently announced a $37 million round of funding, how will the company utilise the funds?
Brain Corp's recent funding round will be used to support sales and operations in new geographies and accelerate innovation in new applications for BrainOS.
It takes total funding to $160 million +, what are some of the benefits from having the likes of Softbank and Qualcomm Ventures as investors?
Softbank and Qualcomm have been instrumental in the company's growth and fully support the vision of our CEO Dr. Eugene Izhekevich, who seeks to "make the lives of people safer, easier, more productive, and more fulfilling with the help of robots".
What future plans do you have for your robotic products?
Brain Corp opened its European offices in 2019, so we'll be focusing a large portion of our efforts on scaling our operations and supporting our manufacturing partners throughout the region. On top of that, we are poised for strong growth in additional verticals where autonomous mobile robots can add value – primarily delivery and retail shelf scanning.