The evolving role of the CIO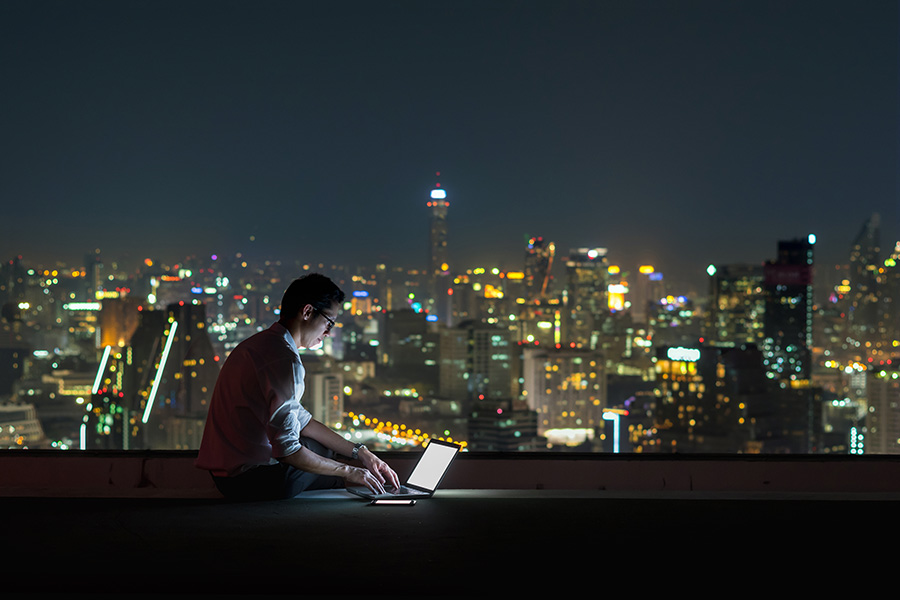 The CIO report was launched at the end of September; firstly, how much of an impact has the pandemic had on the responses you got from CIOs do you think?
The Logicalis Global CIO Report is now in its eighth year and these results are the most compelling yet. The pandemic altered business priorities with digital transformation, security, business continuity, and resilience thrust into the spotlight. These responsibilities fell into the laps of CIOs as they are now tasked with revolutionising business infrastructure to tackle the modern, and increasingly digital, world. Our survey discovered that 79% of CIOs spend more time on innovation. We asked the same question last year, before the pandemic, and the figure was 51%. The pandemic has shifted the role of the CIO, so their responses have evolved alongside their change in responsibilities.
Could you tell us about what you think are the key takeaways from the report?
There are several key learnings from the report for CIOs and business leaders including:
CIOs must innovate and prioritise the digital customer experience by leveraging technical ability to interpret data and unearth hidden insights.
Businesses are increasingly outsourcing technology services to drive a successful digital transformation strategy.
Organisations must update their approach to innovation and encourage company-wide collaboration and communication to gain a competitive edge.
Businesses should adopt a holistic approach to security to fully protect hybrid workforces.
I'm sure this is also linked to the pandemic, but how is the role of the CIO changing?
The CIO is no longer tasked with keeping the IT lights on but rather seen as an agent of change and a highly valued member of the boardroom. Senior leadership teams understand that IT and digital transformation will help the business prepare for the digital workplace, keep ahead of the competition, deliver for customers and ensure business continuity in the post-pandemic economy.
Could you speak about the need for scale and agility to drive business acceleration – and how CIOs are doing this/where their challenges are?
Scale and agility are key differentiators for organisations and crucial elements to business acceleration. CIOs are aware of the need for agility to drive business acceleration with 85% of our survey respondents planning to find new ways to increase agility in the next five years. However, just 48% of CIOs are using data to raise agility in their operations. The businesses that leverage data will gain a competitive advantage and equip their leaders with insight to drive informed decisions and create unparalleled business agility.
How important is innovation for the new digital workplace and how CIOs are performing/falling behind competitors?
Innovation is essential for the emerging digital workplace. Our CIO survey this year finds that 79% of CIOs spend more time on innovation. It also reveals that 77% are investing more of their day in strategic planning to help create modern technologies that will help their businesses meet objectives such as better customer engagements. Businesses that don't update their approach to innovation will not be able to support new customer demands and risk an increase in employee churn as today's workforce evolves from boomers towards digital natives.
Adaptable infrastructure is going to be key moving forwards, how can CIOs best go about developing them?
The cloud is fast becoming the dominant IT model as it delivers choice, efficiency, and flexibility to match changing business needs and support rapid growth. But often, organisations assume this move will be faultless – which isn't the case. The journey of achieving an optimised infrastructure model is complex. Working with an expert partner can help businesses build a solution that guarantees a secure, agile, adaptable, and resilient model mapped to their unique business needs and objectives.
Do you believe that improving customer experience is the single greatest challenge for CIOs in the coming years?
It is certainly one of the top challenges to overcome for CIOs. Our findings support this, with 73% of CIOs stating the importance of customer experience has increased and this isn't slowing down any time soon. Additionally, the report reveals over 81% of respondents believe that their focus on redefining the customer experience will grow over the next five years. This provides an opportunity for CIOs to revolutionise business infrastructure to tackle the encroaching modern world and increasingly digitally based interactions.
What would you say to a CIO that has been slow to grasp the importance of digital experience?
The modern workspace is evolving – if you haven't been making changes, you are already falling behind. Seventy-nine percent of respondents in this year's survey believe their organisation is falling behind competitors because of the pace of changing processes. CIOs can take the lead on this shift to the digital world and workplace and act as agents of change. As agents of change, CIOs must collaborate with wider exec teams to help organisations update interactions with customers. This includes using infrastructure to create data-driven customer engagements and turn falling behind into getting ahead.
The report certainly shows a challenging landscape, but are there reasons to be optimistic for modern CIOs?
In its own 2021 CIO survey, Gartner found that the role of a CIO is becoming more important than ever as CEOs recognise the value of technology to the organisation and its impact on business outcomes. As technology becomes essential in the emerging digital economy, an organisation's success depends on whether the CIO can move from being a functional leader to a strategic business leader. Forward-looking CIOs, along with other members of the leadership team, that embrace change to become more strategic, increasingly have the CEO's ear and can positively impact the bottom line.
Are we increasingly seeing the CIO moving to the centre of the C-Suite and do you expect this trend to continue?
For CIOs, it is no longer enough just to keep the technology engines running. Instead, they must take their place in the driver's seat, steering technology strategy towards an adaptable future. In a recent report by Deloitte, the Global CIO accurately said: "The role of a technology leader is not to develop a digital strategy or vision—it is to embed digital in the business strategy." In fact, 77% of CIOs are already investing more of their day in strategic planning to help create modern technologies that will help their businesses meet objectives. As technology, data and innovation continue to drive business success, CIOs will be an integral part of any organisation's leadership team.