Automatic For The People
When NORDEA BANK decided to use Robotic Process Automation (RPA) in 2015, its motivation was to deliver even better services to its customers while streamlining back-end processes. It was already No. 1 in the region. The decision will help ensure it stays there.
Maintaining a leadership position in any industry these days is never guaranteed, especially in the increasingly dynamic financial services sector, disrupted as it is by fast-moving competition and shifting rulebooks at every turn.
Large banks today are exposed to an extraordinary range of pressures. From fintech start-ups and disruptive technologies like blockchain and crypto currencies, through to responding to a rapidly evolving regulatory environment and global system shocks ushered in by pandemics, conflicts, and environmental crises.
The effective implementation of bold technology initiatives has become pivotal to banks' ability to respond to the changing needs of both their customers and their own people. As well as the delivery of responsive digital services at the front end, transforming internally to reinvent infrastructure, processes, and ways of working has become vital to building a sustainable future and a platform for continued innovation.
Nordea – a 200-year-old bank in one of the most digitally sophisticated parts of the world – is no stranger to digital dynamism; it was delivering online banking services to millions before the turn of the millennium, when most the world was still mailing in cheques. It was around the same time that it took the name 'Nordea', a contraction of the words 'Nordic' and 'ideas'.
Fast forward to 2015 and its latest big idea was to embrace Robotic Process Automation (RPA) as a cornerstone of its digital strategy. RPA offered the promise of transforming internal processes, reducing human error, improving staff experience and lowering costs. It would also ultimately help allow the bank to develop layers of added intelligence and AI.
But in seizing that early-mover advantage, Nordea had to think on its feet.
Customer centric, personally
Nordea is a champion and an advocate of investing in technology and in its people to achieve a singular overriding goal: providing a measurably superior experience for its millions of customers spread across Denmark, Finland, Norway and Sweden.
"We are in one of the techiest parts of the world. We have very well-educated personal customers. Our corporates are competing on the global level, many of them in high-tech. So, what's expected of us is very much from our customers," says Ossi Leikola, Head of Operations at Nordea
As one of the bank's most senior leaders, Leikola's remit overlooks all aspects of how the company engages its end users. He's clear that progressively transforming how the company operates on the inside with advanced technologies is a means by which it can operate more efficiently, more nimbly, and more rewardingly for its employees. The consequence in turn being better service for its customers.
"What does technology mean for Nordea? It's definitely one of the key aspects where we want to be the leading bank. We have invested a lot into our mobile bank, which is regarded as the best in the Nordic markets. But we also believe very much in a personal relationship with our customers – that's why we're focused on delivering the best omnichannel customer experiences," he adds.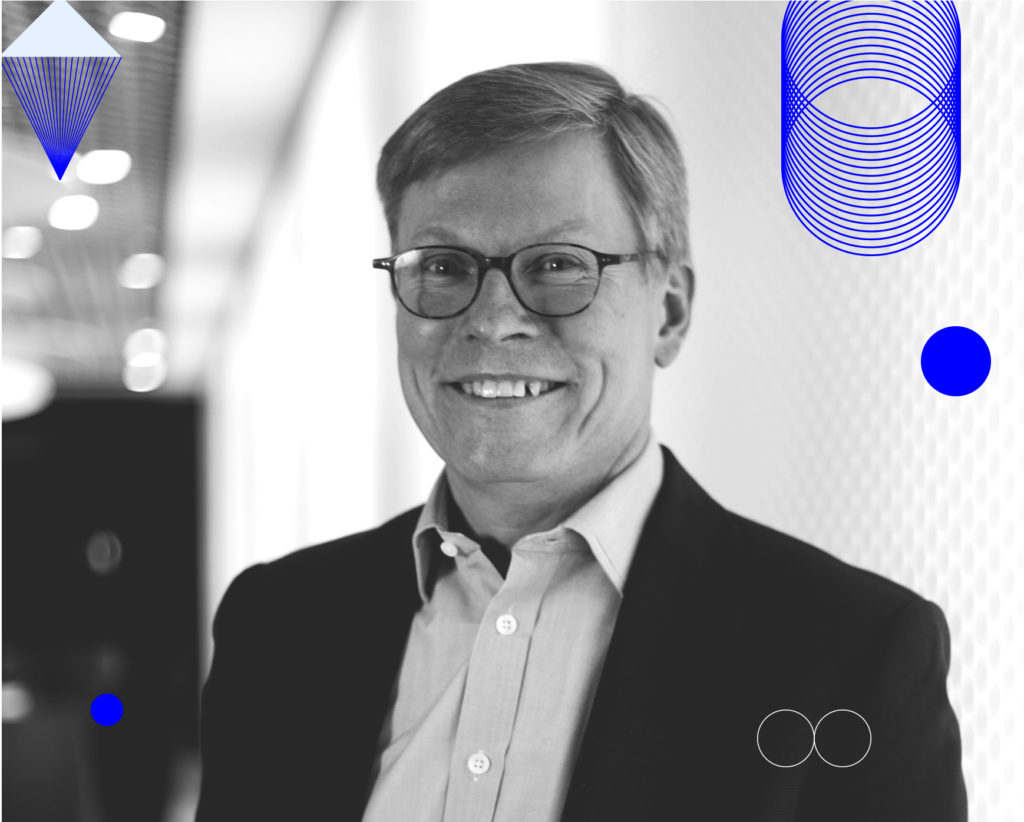 Nordea's omnichannel strategy aims to make sure customers can engage with the bank in whatever way they choose – whether it's mobile, telephone, apps and chat, or in person. But to fully achieve that, systemic change needs to be delivered in-house.
"We need to ensure that the back end is good enough to support that," says Leikola. "My task is very much to see how we streamline the internal processes. And automation, of course, is a key element of that."
Agnieszka Belowska Goslawska, a 12-year leader of operational transformation at Nordea, has piloted much of the bank's journey with RPA. Working from Nordea's impressive operations centre in Poland, she is part of a large, talented team that supports the rest of the bank with advanced IT systems and technical business solutions.
"We as a bank are always driven by customer needs.. Technology and digitalization have always been part of our backbone, but this is not just about technology – it is to understand how technology can be used to make the lives of our customers even better," she says.
Nordea turned to UK-based RPA pioneer SS&C Blue Prism seven years ago to begin its automation journey, aiming to deliver its benefits in all four main areas of its business: personal banking, large corporates and institutions, asset and wealth management, business banking as well as group business support.
SS&C Blue Prism, founded in 2001, was the progenitor of managed process automation and counted large financial-services institutions amongst its earliest and most enthusiastic supporters. It has sustained and grown its pre-eminence in the sector – and built it in many others – as the scope and sophistication of its tools have rapidly evolved.
Roland Adolffson, Enterprise Sales Director for the Nordic region at Blue Prism, explains that while RPA's premise is simple, its effects are wholly transformative.
"Automation means stringing together a series of tasks that we as human beings perform on a daily basis but using a digital resource to do the same. That's where the operational performance comes from – robots don't make mistakes and work a lot faster. That improves people's lives in many ways. The mundane, boring tasks go away, which means we as humans can focus on higher value tasks," he says.
"Nordea was a pioneer in this space and they have been given huge dividends from that, in terms of the huge number of hours returned to the bank, along with improved customer satisfaction, improved employee experience, and of course cost savings."
At Nordea, such automated processes can stretch from single administrative tasks to orchestrating complex, end-to-end processes spanning a wide array of distinct IT systems. In all cases, though, where an RPA robot can shoulder the burden, human beings can claw more time back to spend with customers.
Belowska's team has now built more than 570 RPA bots. Of those, 380 are currently in production at the bank and together they returned to the bank work hours equivalent to 1,500 full-time employees last year alone.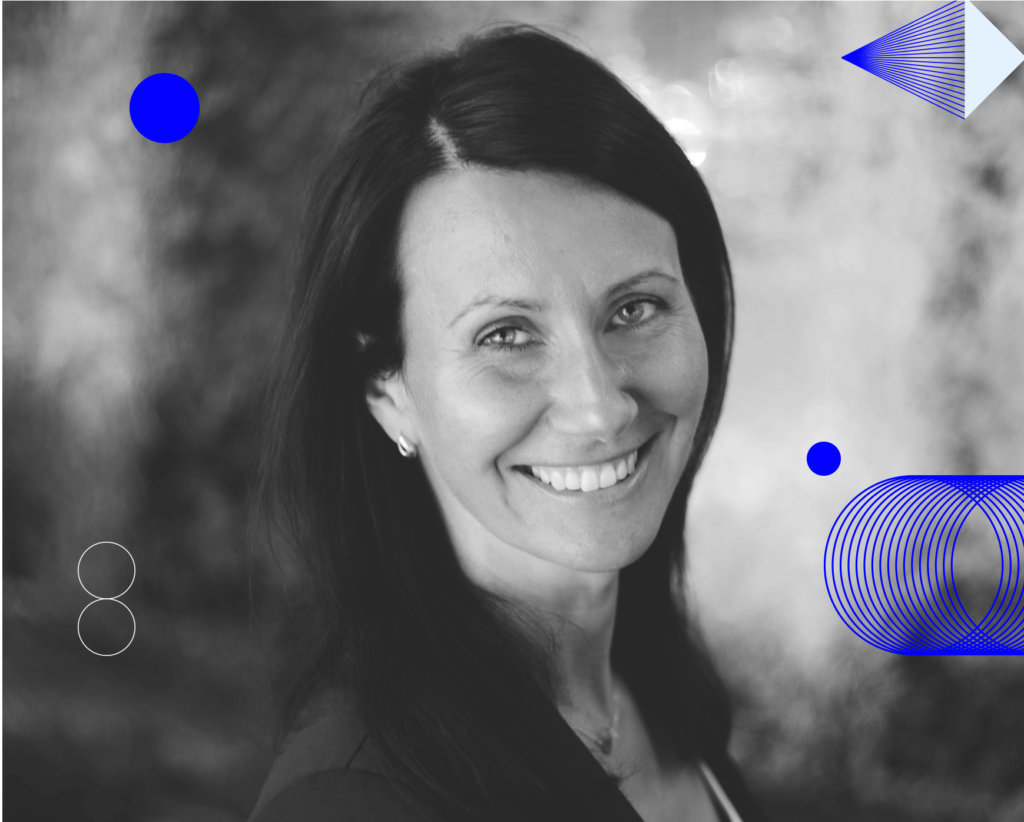 RPA: Right Time, Right Place
The bots are busy in all areas of the bank's operations, says Belowska. "It doesn't matter if it's the front, middle, or back end of the bank. If these processes are valid for the customers, or if it's internal administration, the potential is everywhere."
On beginning its automation journey Nordea quickly realised the scale of potential that it represented. According to Belowska, an early obstacle was overcoming the desire to "throw robotics at every single challenge". A hub-and-spoke model operating model, which saw frameworks and standards established centrally while development occurred in satellite teams across business areas, was eventually replaced with a centralised Centre of Excellence, of which Belowska is the head.
Organising centrally meant Nordea could fully control its standards, avoid duplication of effort, and make sure its RPA activities were business-led and focused on fully end-to-end processes. Nordea's RPA Centre of Excellence is organised into Agile squads aligned to service lines, who are responsible for ingesting and acting on new ideas from those business areas, as well monitoring bot performance and efficiently decommissioning them when necessary.
Belowska recalls a particular success was achieved when rapidly spooling up RPA bots to help administrate instalment free periods for customers at the onset of the COVID-19 pandemic. Nordea was one of the first banks in the world to decide to offer it, and the sudden avalanche of demand required a rapid process transformation to allow the bank's staff to cope.
"That was one of the fastest implementations we had in terms of robotics, because we managed within a month's time to build a solution which did not exist, to test it and put it in production. It was absolutely awesome. It impacted society positively, and there were a lot of good reflections on it from both customers and the press," she says.
Nordea has deployed RPA to serve its customers at the front end, too. True to the bank's vision to become 'truly digital' within the next three years, it has connected RPA bots with customer-facing chatbots to automate and quicken actions based on their requests – from delivering bank statements to making loan applications, and more. Belowska says these fully digital services get much higher customer satisfaction scores.
The imposition of ever-greater regulatory demands to protect consumers from financial crime is an area where RPA has had an outsized impact. New Know Your Customer (KYC) processes can involve sifting through vast quantities of data to provide reporting to authorities. Historically, that was a very manual task.
"We have used RPA quite a bit on our financial crime mitigation," says Leikola. "So, where we would have needed hundreds of people to do certain tasks, we've actually been able to put robotics in there."
Transforming For The Future
Now mature in its RPA development, Nordea is looking at how it can layer intelligence atop its automations to take further strides into a fully digital future.
"RPA has helped us with the thinking; the mindset of thinking about our processes – not just how do we automate a previously manual process, but how do we think of our processes from the point of view of data," says Leikola.
"More and more, we have human beings helping robots, rather than robots helping human beings. And this has really brought us many insights into our processes."
Leikola is referring to the new skills and expertise Nordea's own people are developing to bring about innovative solutions in service of its customers – ideas that could not have occurred previously. RPA as a catalyst for invention, as well as providing dramatic gains in efficiency.
Jeremy Mackinlay, Global Financial Services lead for SS&C Blue Prism, says 'intelligent' RPA has become a key driver of transformation for energetic, customer-centric organisations like Nordea.
"Intelligent automation is about making data flow through an organisation seamlessly, connecting with different parts of the organisation.
"Any bank has literally hundreds of legacy systems. Take loans processing for example. Intelligent RPA can do things like KYC checking, affordability checking, loan issuance checking, sanctions checking, and at the end of it a human worker may not have had to get involved.
"What I think is really exciting is that we are now reaching a point where we're looking at how intelligent automation can influence the customer journey. The lens is changing. Nordea are looking at how they can use intelligent automation to drive growth."
That growth will come from how intelligent automation helps enable Nordea's own people to change the way they work for the better, leading to customer experiences that are faster, error free, omnichannel, and personal.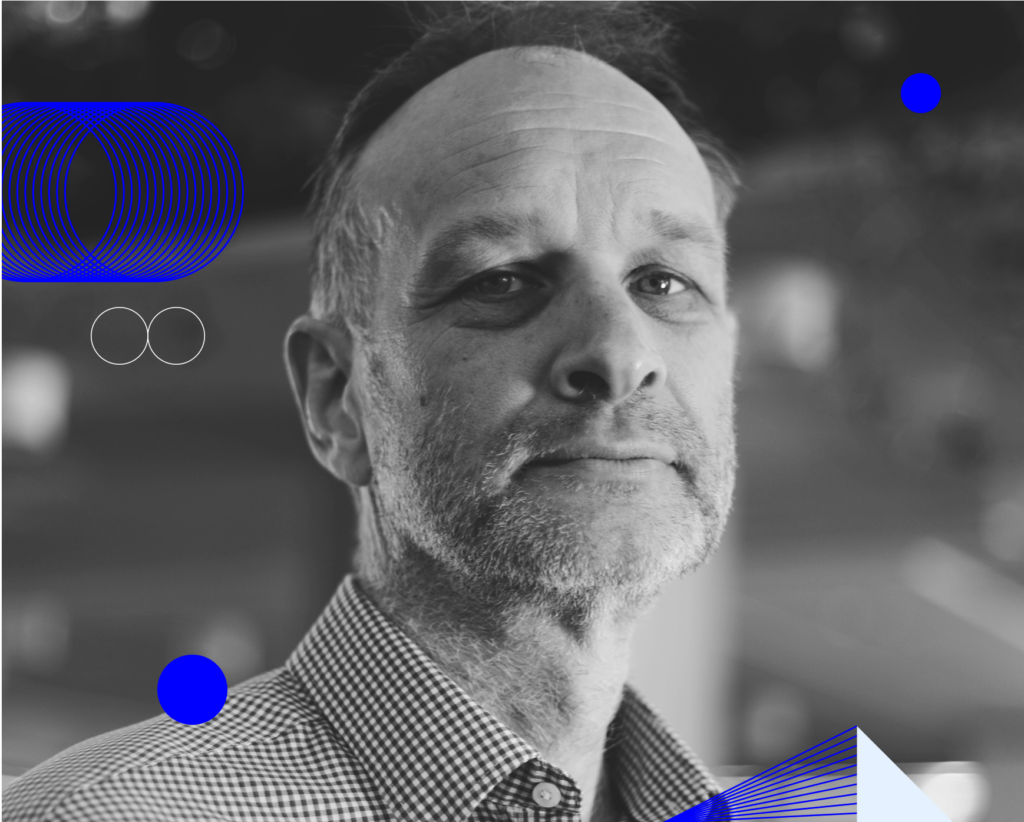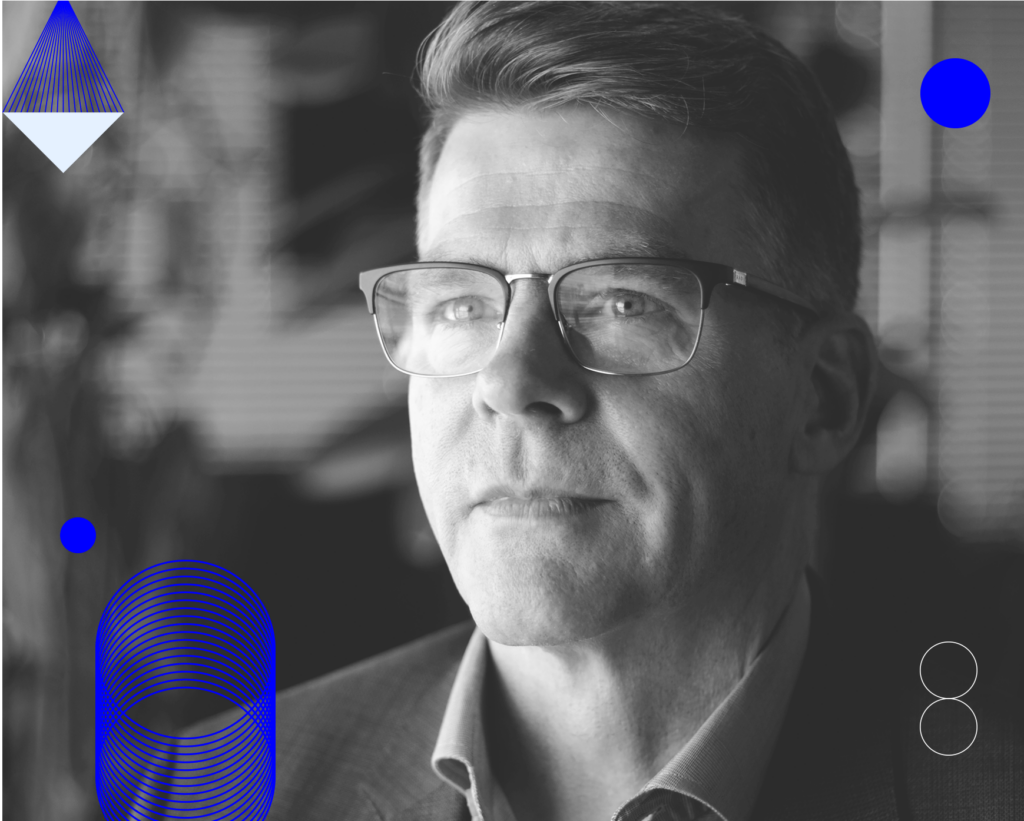 Leikola, Belowska and Nordea's leadership team are clear that while proactive change management is necessary to overcome initial fears, the benefits are manifold already.
"Our people actually do not see robotics as a threat, they rather see it as an opportunity to do more interesting things," says Leikola.
Belowska speaks of a "VUCA" world – an acronym for Volatility, Uncertainty, Complexity, Ambiguity – and that leaders like her at Nordea consider it their responsibility to create an environment where change is not just accepted but cherished. "What's valid today will not be valid tomorrow, and that's okay," she says.
"As a company working with new technologies and automation, Nordea is a very attractive place for talent to come.
"Nordea is not only a very good bank, but it's also a super nice place to work."
SS&C Blue Prism at Nordea
Agnieska Belowska
"What is super unique about Blue Prism – and what was important for our choice – was that it is easy to use. It has frameworks which allow business people to do automation, which is kind of unique. For IT development you need heavyweight developers and years of training. To do robotics in Blue Prism, you do not. At the end of the day, our robotics Centre of Excellence is located on the business end.
"Second of all, they're great at integrations. They may not have all the products we need for our Intelligent Automation, but they make it possible to integrate their platform with those.
"We have used Blue Prism Interact as a more recent development. We really wanted robots to interact with human beings to expand end-to-end automation in the mortgage process, keeping humans in the loop. So that has been a fantastic enabler of new opportunities.
"Blue Prism Capture has been a huge help for our business analysts and product owners, because that enables us to create the proper documentation for our developers. It is possible, in an automatic way, to capture screenshots of different steps being done in multiple applications and convert those into common objects in SC&C Blue Prism, decreasing the amount of time developers spend on pure development.
"Nordea's core values are about people and collaboration. SC&C Blue Prism have similar values, making it easy to collaborate with them – it's about how much time we spend together, discussing challenges, and how open they are to our suggestions."
Ossi Leikola
"When we first went into robotics around seven or eight years ago, the whole industry was quite new. It was very clear that SC&C Blue Prism was at the edge when it came to the actual technology.
"Later on, what has been appreciated is that, as with any partnership, you have the occasional challenges. So it is a question how we handle those in a way where we can both continue with good feelings towards each other. Any partner that we work with needs to know their own stuff and they need to be able to operate with us in a good way. From my point of view, it has been very good."