Western Union's Tech Journey
An undisputed leader in the global payments space, Western Union is driving a company-wide technology transformation, underpinned by migrating its infrastructure from on-prem to the cloud. Here, its Chief Data Architect & Global Head of Engineering, Harveer Singh, reveals how the initiative will give the organisation the speed and agility it needs to continue to thrive in the digital age
For more than 170 years Western Union has been helping people send money all over the world. Its reach is staggering: present in more than 200 countries and territories, transacting in 130+ currencies, with approximately 150 million people having used Western Union to either send or receive funds over the last year.
But for all its success, Western Union is undoubtedly a legacy player in a market that has been truly disrupted in recent years, with smaller and more agile outfits making waves in the increasingly digitised payments space. While the pace of change has been considerable, the leadership team at Western Union has been focused on implementing a large-scale technology transformation.
At its core is a migration from on-prem to a cloud-based infrastructure, which it believes is key to allowing the organisation to scale and evolve into a company with the clout of an established financial institution combined with the agility and flexibility of a modern FinTech. 
The scale of change this represents for a business like Western Union is not to be underestimated; the company employs around 11,000 people and has more than 550,000 retail agents locations within its global financial network, as well as a global online presence.
As such, when Western Union embarked on its technology transformation, it was keen to recruit personnel who could help achieve its vision. One of its most high-profile hires was Harveer Singh, who was appointed as Chief Data Architect & Global Head of Engineering and previously co-led EY's Next Generation architecture & solutions for Financial Services.
"The pandemic really accelerated the digital transformation journey; the plan was for it to be rolled out in three years but that timeframe became 18 months," Singh tells Digital Bulletin.
"The reason for that is due to the huge increase in demand for our digital services as lockdowns were implemented across many different geographies. Originally, the capacity of our on-prem environments wasn't projected to hit capacity until 2022, but we could see that point was going to be reached in 2020, so that meant a real acceleration."
Singh was brought in to help facilitate that leap, drawing on his expertise with business transformations, technology management, data architecture and collaborative working, backed up by various consulting roles at Deloitte, IBM and Accenture.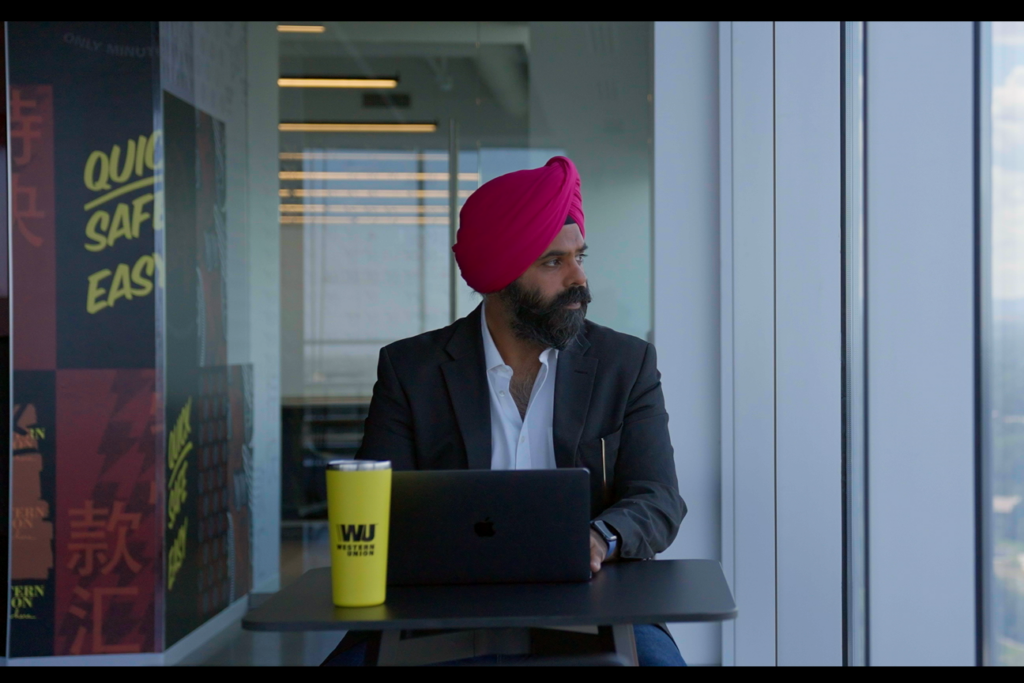 "There was a need to accelerate the process we wanted to undertake, I have that experience of transformation projects happening on a massive scale. The organisation was looking for somebody with a fresh perspective who could challenge the norms, bring people together to show them the value of what we're doing and basically create an environment that's a little bit different to your usual corporate set-up.
"You have to recognise that you're taking a massive journey as a company because it has always relied on data centres. And it's not something you can achieve really quickly, it's a multiple-year process. In the same way that they say it takes a whole village to raise a child, it takes an army of people with the right skillsets and approaches to undertake a challenge like this. My role was to bring all of these different teams together and instil a culture that recognised it wasn't just about how fast we were going, but also about the quality of the product we're delivering."
Singh was given autonomy to mould his teams, combining the skills already at Western Union with external talent, many of which were from a consulting background, resulting in a diverse and varied team, which he says proved invaluable. Industry experts were also drafted in to create the "army" that was required for this technology mission.
Singh describes the team he assembled as being "super-powerful," and says he often refers to it as his "three-in-box" strategy, owing to the various areas for which he recruited. "They've complemented each other really well and been able to almost mentor each other, as well as building great relationships with the product groups. It's been a great combination.
"What I've tried to do is look at each of the groups and find out who the strong players in each of them are, the leaders that are vocal and very straightforward in conversation. When you see those people who are proactive and have aspirations, you are able to almost make them role models and build really effective ecosystems around them."
Having got the right people in place, Singh and his team set about building a partner network to supercharge Western Union's technology evolution. He praises the vendor support and namechecks first AWS for enabling the organisation to quicken the pace of its procurement process and spin up workloads to the cloud faster than had originally been anticipated. He also praises Snowflake's adaptability when it came to dealing with huge capacity increases. 
A hugely significant piece of the transformation has come from rethinking how Western Union communicates with its vast customer base. To that end, Singh has built on an existing relationship to forge a highly valuable partnership with Salesforce and oversee the roll-out of its industry-leading Marketing Cloud. Singh estimates that the project has reduced how much it spends on talking to its customers by a quarter, while markedly improving this critical function.
He reveals that Western Union was using multiple companies for each of its email, in-app and SMS communication channels.
"Salesforce has a value proposition that was immediately interesting because it allows you to build a single omnichannel journey that can be managed really efficiently – when I want to make a change I only need to do so in one place. Salesforce has been such an important part of the digital experience journey."
Having found great success with its Marketing Cloud, Singh outlines his longer-term vision to connect a number of Western Union's central products. 
"Looking ahead, the Sales Cloud will be connected to the Marketing Cloud, which in turn is connected to our Care Cloud, so that whenever something happens across any of those products we are able to react in a way that suits that customer. It's an ecosystem of complementary platforms that enable a seamless, single customer experience – I think that's such a powerful proposition."
A large proportion of Western Union's infrastructure has been migrated to the cloud, and Singh reveals a timeline to complete the programme of work. When fully realised, he says, it will give Western Union the agility it is seeking, while also having a positive impact on its bottom line.
"A lot of our big data environment is still on-prem and the mission is to move that completely to the cloud by the end of the year. We know there are certain systems that we cannot just move to the cloud straight away such as the AS400 IBM mainframe, but we've managed to take the ecosystem that surrounds our legacy technology and move it to the cloud and we think we can get everything to the cloud before the end of the year.
"Achieving that is going to give Western Union agility, stability and resilience and allow us to focus on product development, because we know that our technology is going to sit in the cloud and take up a lot less of our time. We see ourselves as becoming a FinTech that can move quickly while being sure that our infrastructure and processes allow us to work at scale.
"The strategy is also to reduce costs; on-prem infrastructure and people running it is expensive and you need back-ups of everything, especially in financial services. That's not to say cloud is always cheap, it can be expensive but we have a very stringent Review Board to keep our costs in check, so cost reduction is something about which we are confident."
As a global leader in cross-border, cross-currency money movement and payments, Western Union has to comply with a huge number of financial regulations. It works with Talend to streamline data movement in compliance with GDPR across financial, reconciliation, auditing and trading partners.
"The partnership with Talend has evolved over the last few years and was originally established to provide our business and technology teams a fast and efficient way to build data pipelines. It has become one of the leaders in Extract, Transform, Load (ETL) technology and the majority of the data moving across our ecosystem is now powered by Talend.
"It's one of the most widely used platforms from a data perspective and we're expanding our relationship with Talend to start using some of its data quality products as well. Data quality is so important to us, we need to know who we are marketing to and that means our data has to be of the highest quality."
The relationship with Talend has enabled Western Union to help its global customer base in times of real need. After the catastrophic explosion in Lebanon in 2020, the two companies worked together to build data pipelines to help those affected by the incident and provide support to agents in the area.
Talend's technology was used to bring various sources of data from different locations into a single place in rapid fashion, helping make decisions such as waiving fees for those sending funds to people caught up in the explosion. Talend's technology has been used similarly in response to people impacted by floods in Haiti and to Indian citizens at the height of the country's COVID-19 crisis.
"We are also launching new products into the market, including a pilot for digital banking services in select markets in Europe and a revamped loyalty programme, which require us to capture data from our central warehouses to drive decision making, marketing and customer acquisition. Talend is our backbone for that work and have really evolved their product to meet our needs."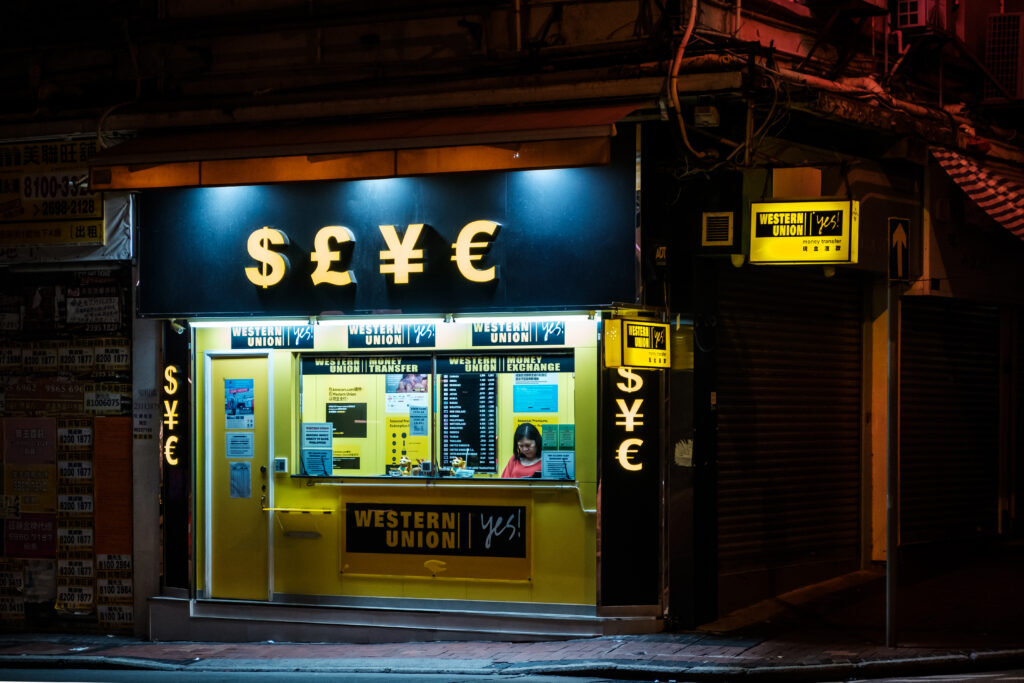 While Singh and his team have been occupied with the technology transformation taking place at Western Union, the breakneck speed at which the financial services and payments industry is changing means they also have to be planning for the longer-term. Western Union is a partner of the World Economic Forum (WEF) and is a leading voice in the conversation of how to build a global payments ecosystem, which is stable and where remittances can be made much faster.
Singh is a proponent for a Central Bank Digital Currency, which he says is significantly different to the digital assets such as BitCoin and Ethereum, which can fluctuate wildly in value over short periods of time.
"What we are talking about is not cryptocurrency, it is not something that has to be mined. It is far more stable than that and can be used for near instant settlements across the board, while providing liquidity to Reserve Banks. With my work with WEF, I was lucky enough to sit around a table recently with some important people and talk about how we can take this forward.
"Something that is ripe for discussion among many of these discussion groups is the idea of a digital dollar, which could be made transferable all around the world with vendors and partners."
Singh also sees huge potential in the use of blockchain for specific use cases within financial services and payments, for example, helping with the Know Your Customer (KYC) process that is important to stopping money laundering and fraud and eliminating many of the checks that currently hold up cross-border payments.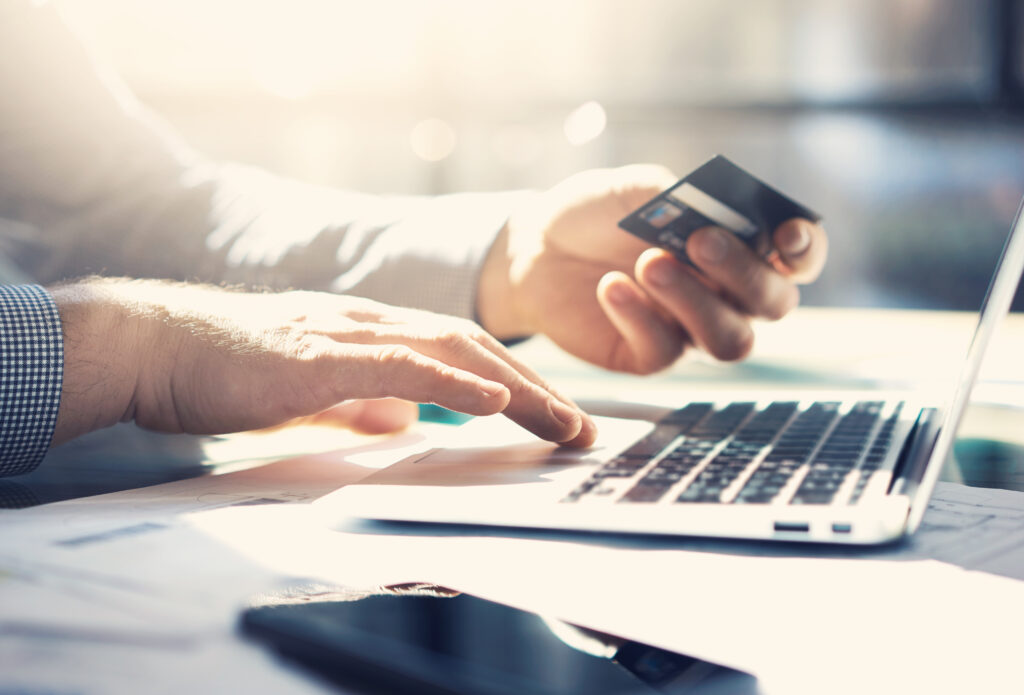 "Once a customer notarises their documents, they can be stored in a safe location and distributed across the blockchain network, so any regulatory authority or government can access that information. This does have privacy implications and hence needs to be vetted out with regulatory authorities around the world.
With the blockchain environment, there may be value in the technology as it becomes more mature and efficient. We continue to experiment with the technology and time will tell if it offers a better alternative to traditional rails."
Reflecting on the transformation to-date, Singh is clear that it hasn't come without its challenges. Having to maintain two sets of procedures—on-prem and cloud—for 18 months to ensure business continuity is chief among them, while teams have had to escalate a company-wide transformation during a pandemic.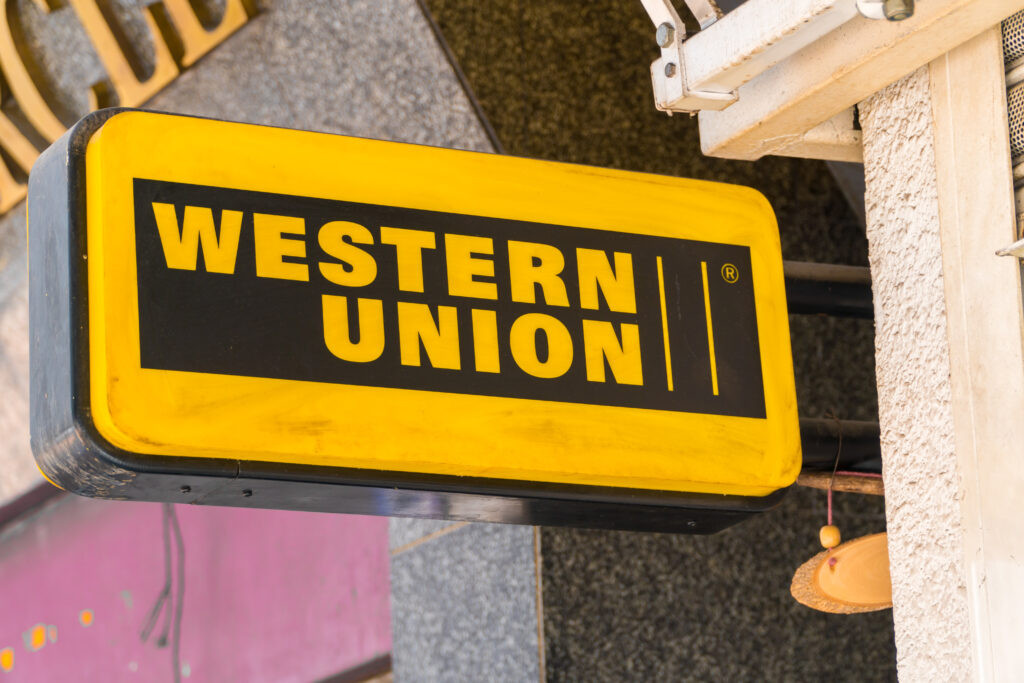 "There were definitely times I was looking at costs and thinking how I was going to explain to finance, or my CFO," he says. "But they've been hugely supportive and as we've hit milestones, such as moving significant infrastructure completely to the cloud or achieving significant savings with the Marketing Cloud, we have built that business case.
"Now we are on track to achieve those gains and benefits that come with being more agile and being able to grow at scale, we can really begin to look forward and reap the rewards of the transformation."