DVLA – Technology driving excellence
A dynamic approach to technology and culture is seeing the DVLA set the benchmark for digital in the United Kingdom's public sector. Digital Bulletin visited its Swansea base to learn more about a transformation project with people at its heart
Technology might be held aloft as the great change enabler of the enterprise world, but business leaders also emphasise the crucial role of technology's own enabler: people.
In fact, the symbiosis of technology and people is commonly regarded as the catalyst for fulfilling an organisation's potential in this era of relentless change. In the future, one simply won't thrive without the other.
Strategy teams all over are working hard to extract the most from their technology and their people. Obstacles like a widening skills gap, the cost of technology investment and the sheer rate of change are testing those decision-makers intent on bringing structures and staff up to speed.
The DVLA has faced each of these challenges and, as a public sector organisation in the United Kingdom, plenty more to boot. But with clearly-defined pathways for both technology and people, it looks set to deliver a new standard for customers and employees.
There's no getting away from it – the civil service struggles with image. Viewed by some members of the public as slow-paced and overly bureaucratic, it is easy to make lazy assumptions about administrative bodies like the DVLA.
A government arm responsible for managing the 38.2 million licenced vehicles on the UK's roads, the Driver & Vehicle Licensing Agency is a critical function. And with around 90% of the country's adult population interacting with the DVLA over matters of vehicle registration, driver licensing and taxation, it has a unique relationship with its customers. "Our feedback from customers basically says: 'We don't actually want to deal with the DVLA, we deal with them because we know we have to'," admits John Hewson, Common Services Manager.
The organisation, however, is on a mission to shatter any myths around its reputation and how it works. It is currently in the middle of a deep transformation programme centred on technology infrastructure and the skills of its workforce. Andrew Falvey, Commercial Director, is one of the drivers behind what is a forward-thinking, innovative operation.
"I think that change is constant in this place," he tells Digital Bulletin from the DVLA's Swansea headquarters. "The myth that we're a fairly slow-moving, supertanker of a public sector organisation – anybody that works here will tell you that's just not true. This place changes all the time; structures change, teams change on a regular basis and it's very proactive."
In order to satisfy its enormous customer base – it processes over one billion interactions each year, 96.1% of them online – the DVLA relies on a workforce of 6,000 and an IT setup that must not only support internal demand but also underpin a growing number of digital services.
From a front-end perspective, web users have access to a host of services that enable them to process transactions digitally, saving them time and money. However, while customer feedback on user experience has been extremely positive, the DVLA is having to refactor its back-end architecture to futureproof these services.
"Whilst I think we get a fair bit of praise for our front-end services, the truth is that our back-end legacy systems are old," explains Falvey. "Right now, change is difficult. It's slow, it's expensive. Your address, for example, is in multiple places on our system record. That can't be right – your address should be in one place and you should be able to see that address to check or amend it online."
The transition to a more suitable infrastructure is part of its long-term 'DVLA IT Strategy'. Over the course of a three-year period, it is aiming to move the majority of its workloads away from these legacy systems and onto a hybrid cloud-based, open standards-driven framework.
"Our journey is to be taking these big monolithic systems and deconstruct them into open-source, loosely-coupled, API and cloud-first solutions so that we can still deliver the same functionality but at significantly faster agility and lower cost to the organisation and ergo, the taxpayer," outlines Dave Perry, who held the post of Chief Technology Officer until earlier this year.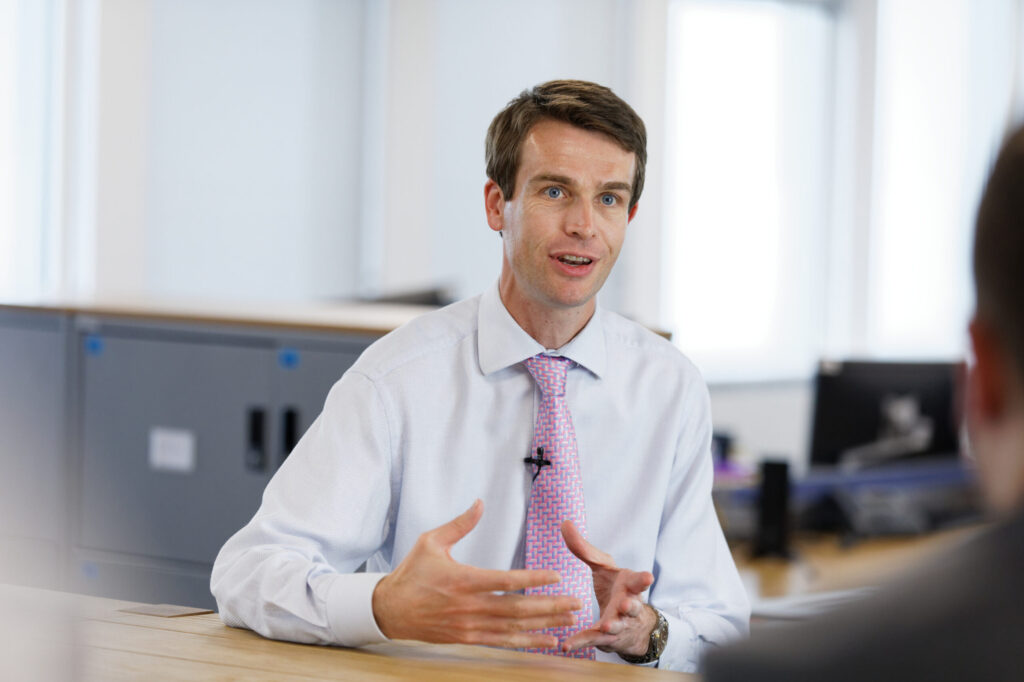 An important lead-in project for this technology change has been a lengthy piece of work that involved Perry and his team working alongside the Operational and Customer Services team to map the DVLA's services and their subcomponents in painstaking detail. By bringing operational and IT colleagues together the teams were able to forge a series of high level service maps describing the user needs as well as the technology choices required, aligned to the overall strategic vision.
The maps included more than 720 features and in excess of 1,800 dependencies, figures that offer some context to the scale of transformation work undertaken. "We worked out there's about 20,000 function points, or if you turn that into days of effort, roughly about 365 years of days of development that's needed in order to refactor all of that code into the open source," says Perry.
Falvey expands: "We've got a very clear picture of all our services in terms of what the component elements to them are and what their interactions are with our systems. It might sound simple but it's been a huge piece of work and it will give us a blueprint to use in future transformations."
The end result of this technological journey looks set to be an unrivalled infrastructure when compared to other government bodies. Held up often as a public sector leader in the digital arena, the DVLA will be keen for this target architecture – which also incorporates advanced automation and a secure-by-design security practice – to further boost that reputation.
Nearly four years ago, the DVLA made a significant change to the way it did IT: it began the process of insourcing its talent after decades of operating with an outsourced model. Today it employs 700 specialist IT workers, over half of whom are technical engineers with hands-on roles that stretch right across the technology spectrum.
Not only has the headcount increased exponentially, but also the DVLA's approach to development and implementation is at the cutting-edge, incorporating the very latest agile methodology and innovative deployment of its skilled IT workers.
"We've thought about how we shape our IT structures," says Falvey. "We've worked in an agile development way for years; agile is almost getting old hat now, frankly, but the way we do development has changed. We've also looked at the way we marshal our resources; we have squads and we work in a squad structure.
"The idea here is a build-and-run idea, so the teams that build a product will manage and run the product after. It's not a case of build it and then throw it over the fence to somebody else. That is creative thinking about how we work and the way we're structured."
Eliott Brown, Head of IT Strategy and Planning, is a leader of this technology function and believes that, while system availability of the DVLA's critical national infrastructure remains paramount – it achieved 99.84% availability last year – this fertile development environment is a standout strength for the organisation.
"What we aim to do is give people interesting things to do," he explains. "We're using new technologies, we're doing cutting-edge proof-of-concept work, we're giving particularly technical people and delivery people some of the most interesting and wide-ranging projects to work on that pretty much touch every household in the UK. We're unrivalled in terms of scale, we're unrivalled in terms of reach and the opportunities we can give people are massive."
We're unrivalled in terms of scale, we're unrivalled in terms of reach and the opportunities we can give people are massive."
Attracting the right talent in an increasingly diverse technology jobs market remains a complex challenge for the DVLA. Staggering numbers related to the digital skills gap have made headlines in recent months; the European Commission predicts that 760,000 IT jobs in Europe will be unfilled in 2020, while the World Economic Forum says 133 million new roles will be generated globally by 2022 as a result of the division of labour between humans, machines and algorithms.
This drastically changing workforce is evidently a problem on a macro level – and can be seen on a micro level at the DVLA. Add in factors such as its standing as a publically-funded body and the proximity of its headquarters in south Wales – 300km away from the technology hub of central London – and it's easy to see why talent is a priority at board level.
Consequently, special measures have been taken in this area. People attraction and retention is one of the key tenets of the DVLA's overarching IT strategy, as well as the upskilling of current employees. It has built a catalogue of on-demand online training courses while strengthening its collaborations with education establishments around Swansea.
This includes tie-ups with both Swansea University, where it has funded a Foundation Degree Programme in Computer Science, and the University of Wales Trinity St David. It also has relationships with local colleges and schools, including the recently launched 'Code Club' initiative that is encouraging school-age children to take an active interest in coding. This collective effort has the DVLA recognised as a government 'Centre of Digital Excellence'.
"We want to show students that actually, don't get qualified in Swansea and shoot off to London to work – you can get a really good job in Swansea doing really interesting stuff," Falvey states. "You can spend a couple of years working in the DVLA and then perhaps move on, or perhaps you'll stay here? The digital skills academy that we're working on, which is the brand that we're using, is a very important part of what we're doing to try and grow our own talent in digital skills."
Brown adds: "We see investing in people as absolutely at the heart of what we're trying to achieve and it's a long-term strategy. We're not trying to throw money at problems in order to just get people through the door. By investing in the local community, we know that over two, three, five and ten years, we'll create a sustainable pool of digital talent."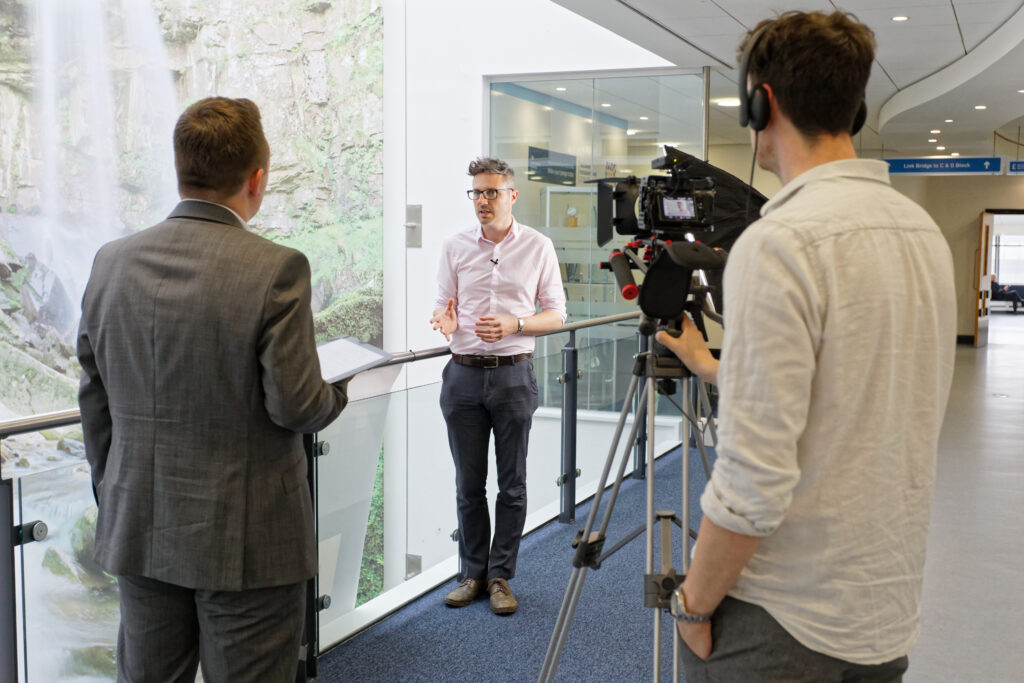 The entire DVLA transformation programme is clearly designed to empower both its employees and customers.
"We fully recognise that this is not just about technology," outlines Falvey. "Technology underpins a lot of what we do, but really what we're thinking about is the skills we need for the people in the future. In the next five years, what is this business going to look like? What sort of skills are we going to need outside of IT? I think that's a key thought provoker for us as an executive team.
"There's a great deal of facilities for staff to try and make this place a great place to work. We want DVLA to be seen as not just a stepping stone for careers but actually a great place to work, and we talk about that a lot."
Customer centrality is being driven by the ultimate goal of offering a single point of access for the end user, to manage everything from licensing to taxation in one place. Falvey wants the DVLA to be defined as a 'motoring hub', which could, in the end, incorporate a far broader range of motoring services. "We can see the way motoring services are offered in the future changing substantially," he admits.
"If we can create an account where everything to do with the DVLA, and potentially even parking and other things, are paid for via that account, and actually helping the customer do things more easily, we could be seen as an aid to the motorist, rather than an organisation that collects money from you," adds Hewson.
From a holistic perspective, the DVLA – which marks its 50th birthday this year – wants to be defined by its work with technology and people.
"We have a vision of where we want to get to, we have a clear transformation programme," concludes Falvey. "We want to be seen as an innovative part of government, one of the places that is seen as responsive to change and moving with the times."

EMPOWERING PUBLIC POLICY 
NSL is part of Marston Holdings, provider of transportation and enforcement services to public sector bodies. Through our broad range of services, we are supporting local authorities in addressing their transportation challenges and supporting the exploration of Clean Air Zones, and we will continue to support all of our public sector clients in implementing public policy to the benefit of all. 
We work in partnership with the DVLA to enforce Vehicle Tax Evasion across the UK. In order to deliver this, there are two key elements that are required; infrastructure and data. Our infrastructure comprises vehicle pounds, enforcement vehicles, IT systems, and our colleagues who are key to the delivery of this service. In terms of data, we receive daily from the DVLA a database of vehicles that have no vehicle tax payment. This is downloaded to our fleet of vehicles which visit postcodes across the UK, seeking to "spot" vehicles that are not compliant, and take enforcement action against them.   
Currently, demand for roads is increasing, rather than decreasing. Although car ownership is predicted to peak in the not-too distant future, traffic is forecast to continue rising, in part due to the move towards electric and automated vehicles. One of the last acts of Theresa May's premiership was to commit the UK to achieving net zero UK carbon emissions by 2050.  As with all government policies, it faced criticism for being both too extreme and not nearly stringent enough, and its impact can only be judged in the fullness of time.  As a direction of travel, however, the signal is clear: emissions must be reduced in the UK. 
London's Ultra Low Emission Zone and chargeable Clean Air Zones in cities such as Birmingham and Leeds are an emerging mechanism for reducing emissions. The success of charging drivers to enter these zones relies on enforcement. Drawing parallels with the current system of Vehicle Excise Duty (VED), which NSL enforces on behalf of the DVLA, sanctions must be applied to drivers who choose to disregard their obligations. Without these sanctions, the intentions of public policy would not be delivered. In VED terms, no enforcement would mean no compulsion for any vehicle keeper to pay this duty, preventing vital spending on infrastructure. In the context of clean air, no enforcement would mean a much longer and more difficult journey to reducing levels of emissions, with consequences for public health.   
As we all know from the current policy and political landscape, it is far easier to create soundbites than it is to implement public policy successfully. That task falls to public servants, who must consider highly complex matters and deliver these in an often challenging environment.   
While enforcement will inevitably be unpopular with those who wish to avoid their obligations, it is a vital means of ensuring fairness as well as success in the implementation of public policy – policy that will be to the benefit of us all, whether through safer roads, cleaner air or faster journeys.