Making Transformation Real
Digital transformation is ubiquitous. Industries like financial services, telecommunications and retail are riding the technology wave, and in many cases the COVID-19 pandemic has accelerated the pace of change even more.
But while this has been happening, the journey to digital maturity in other sectors has been far slower. Take infrastructure markets, for example. It's much more challenging for a water authority or an energy company to transform its business with technology. The core of these asset-intensive organisations has been rooted in the physical, not the digital.
GHD has set out to change the game. A professional services company with expertise in engineering, construction and architecture, GHD knows the hurdles and opportunities these markets face – after all, its global team of more than 11,000 people works every day to better things for its sizeable industry client base.
Recognising the shifting landscape three years ago, GHD set up GHD Digital. Steven Karan, who was recruited last year to lead GHD Digital's efforts in Canada, likes to call it "a startup in a big firm". With a growing team of data scientists, design thinkers and expert digital consultants, GHD Digital's purpose is to make digital transformation real for GHD's customers.
"Our clients are all of different sizes, each with a unique mission, and are all at a different point on their digital journeys," Karan tells Digital Bulletin. "Some of our industries have had so much focus around just making sure business continues to operate; that clients continue to be served with electricity as needed, or with water as needed. It's not about a lack of wanting to innovate and wanting to adopt solutions, but investments have really been focused around just keeping the lights on."
Through GHD Digital, GHD believes it has an enormous opportunity to transform its clients' businesses and revolutionise industries. The company's footprint is big – it is recognised as expert in built environments and transport infrastructure, as well as future energy and environmental services. And these are areas ripe for disruption with technologies like artificial intelligence (AI) and other advanced data tools, not to mention digital twins, offering a genuine route to innovation. Indeed, GHD believes its industries stand today on the verge of a different, smarter future.
Then there's the greater impact. GHD Digital was born out of a desire not just to improve the outlook for its clients, but to ultimately change our world for the better around topics like climate change, sustainability and social good. "That's absolutely central," says Bob Armacost, North American Digital Leader. "Together with our clients, we create lasting community benefit, that is our mission statement and that's really what we're all about. It's the principle that drives our business."
To achieve its "transform for good" goals, GHD Digital has organised four different practice areas. The first is called "Digital Intelligence" and helps clients realise the power of data and analytics through expert consulting and enabling tools. The second is around the "Digital Experience" and how capabilities such as automation, augmented reality and more can drive transformation.
Thirdly it has a dedicated practice for supporting municipalities with digital adoption, with many of its clients coming from the public sector, called "Digital Citizen Experience". Then the fourth area is called "Digital Lab" (D-Lab), with a team focused on helping customers to think differently and perform advanced and accelerated problem-solving around their biggest issues.
"Those four practices really provide us a wide range of capabilities to be able to go into any one of our clients in any of our markets, and then tailor the right propositions and solutions for them out of all of those capabilities. We have close to 600 members in our digital team globally right now," says Armacost.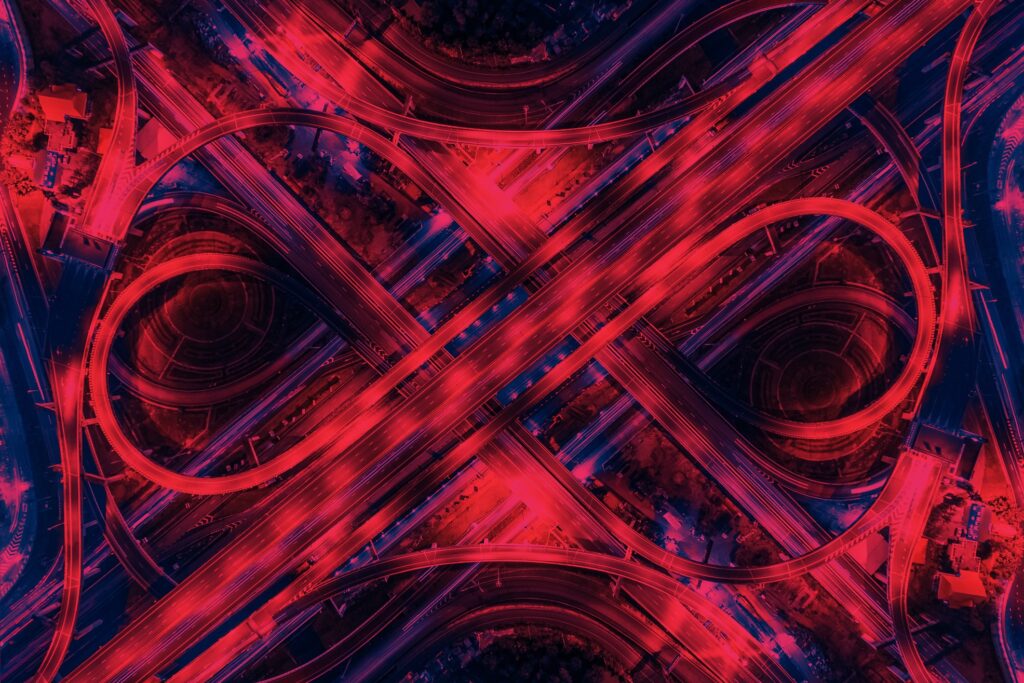 What GHD Digital's leaders really view as its secret sauce is the marriage of these fast-developing digital capabilities with the organisation's deep and historic engineering expertise. The company is able to call on more than 90 years of industry experience, at the same time as moving with the agility of a young tech startup.
"I believe this is what really makes GHD Digital unique," says Karan. "By way of an example, water has been a market that we have served as an organisation for 90 years now, and over the last three years with GHD Digital, we've been able to extend what we can provide our water clients, in terms of the value and services under one roof.
"Traditionally, a water company would ask us to take a look at a water transmission system, for example, and point out where it might have structural faults or where it needs to make some targeted upgrades. Now, to be able to then go to that same client, and say, in addition to that, we can also look at your advanced automation systems to make sure they're fully optimised, and we can bring our data scientists in so if you're concerned about what your water consumption rates are going to be like in the future, we can model that for you and connect that back with our engineering capabilities.
"That's a compelling, compelling value proposition: to be able to serve a client with those capabilities end-to-end, and it is the thing that really excites me the most when I look at where else we can do that through this application of data, digital, analytics, AI and automation in a real and meaningful way."
People and outcomes are central to GHD Digital's approach – but what are the technologies that offer its clients the biggest scope for change? Karan believes the answer lies in AI and digital twins, both of which drive data intelligence. In the case of AI, he says that many GHD clients are beginning to understand what AI could offer them – but what's of as much importance is understanding what it can't offer them, too.
"There is still a little bit of that hype right now with AI, and there is some dialogue out there that it really can solve every business problem that exists, and that's not true," he says. "AI cannot solve every problem that a large utility has today, but what it can do is very much help it focus on gaining productivity, gaining efficiency of operations, and driving insights from the large data that it collects."
With digital twins, the possibilities in infrastructure markets are obvious. Limits in technology capabilities and prohibitive computing and storage requirements can make digital twin adoption difficult, but this is a domain at which GHD Digital is running hard. Its own customised digital twin technology promises to bridge the virtual and physical worlds across an asset's entire lifecycle, and Karan expects digital twin adoption to accelerate in North America over the coming years.
A key partner for GHD Digital in digital twins and across the business is Esri. With its powerful mapping and spatial analytics technology, Esri is the world leader in location intelligence and works closely with all of GHD to engage clients with its software. ArcGIS, Esri's core offering, provides the underpinnings for making maps, embedding geographic services, and delivering infrastructure project information for clients of all sizes and types. It's a relationship that dates back more than 15 years, and two years ago the companies formalised a business partnership which enables even closer collaboration.
One example of their work is a geospatial portal, built by GHD Digital on ArcGIS, which is able to bring together vital data and information for any client project or asset. Then in the field of data analytics, GHD Digital has been able to build a series of analytics models on top of the Esri platform which can deliver insights and predictions for different use cases in different markets.
"Our relationship with Esri is very strong, and it's primarily driven by people and the investment that both sides have made in understanding the platform and what we can do with it together," says Armacost. "On the GHD side, we've put in place a set of very experienced and talented leaders to help coordinate the Esri relationship. Then on the Esri side, the account support and the relationships that we have are just fabulous, in terms of supporting training and understanding the art of the possible."
Karan adds: "Esri is a tremendous partner. We always enjoy collaborating together, approaching everything from conferences and clients together, and the Esri solution is such a deep solution, and the capabilities and the features and functionalities that Esri's products offer are so advanced relative to much of the competition, that it's oftentimes an easy conversation that we have with clients."
Marc Goldman, Director AEC Industry Solutions at Esri, explains: "This is a very strong partnership – we've come to understand GHD's business, and the areas that they focus on are very well aligned with ours. We've worked with GHD helping them make strategic shifts towards digital over the last few years. Delivering GIS, embedded into GHD's digital solutions, empowers the end client and end users to have a better long-term experience with the physical built project."
Adding to its own product and platform capabilities going forward is a priority for GHD Digital. Strong partnerships like the one with Esri help the organisation augment its core consulting business with its own technology, and GHD Digital continues to make targeted investments in this area to future-proof its business and accelerate digital adoption for its customers.
Challenges remain aplenty, including keeping up with the speed of technology change in the wake of COVID-19 as its businesses continue to deal with the effects of the pandemic. But Armacost believes GHD Digital is on the right track.
"Some of the large, game-changing platform investments that we're beginning to work on are very different ways that organisations in our industry have really delivered capabilities out to the market, and we're really excited to have the opportunity to do that. So that's one of the big changes for us, is really that increased shift more to products and platforms," he says.
"A second thing we're really focused on is continuing to be hyper-obsessed with how we can assist our clients with digital transformation. So if we talk about water again, we have a wide range of solutions and products that we're helping our water clients with, but we know we have to continue to be out ahead of where our clients are thinking, and that involves us investing internally in technology, but also helping to expand our partner ecosystem so that we're helping our clients bring together the right solutions in the right way. And then it's all about people. Our business, just like any other business, relies on outstanding people."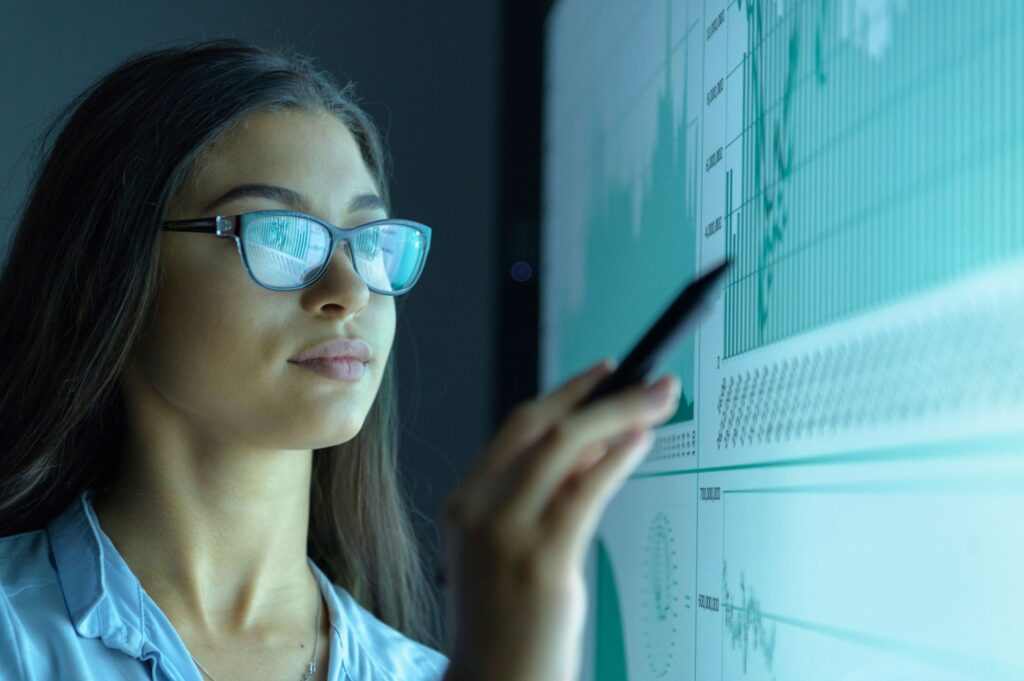 The future is exciting, and Karan is glad he made the leap. When he was approached by GHD Digital, it was a month into the pandemic and Karan was unsure about the upheaval. At the time of writing, he still hasn't set foot in a GHD office but certainly has no regrets about taking on the responsibility for growing GHD's digital business in a key market.
"I would say the best decision I ever made in my career was to join GHD," says Karan. "We have talented people in the business who have made my job so much easier, and now I'm really just focused on extending what we already do, and growing into these new capabilities: AI, digital twins, intelligent automation, and that's exciting.
"What gets me up in the morning, and puts a smile on my face, is knowing that the work we do has not only an impact for ourselves and our clients, but has a huge positive impact on the communities that we serve. I'm immensely excited by that opportunity."
Armacost concludes: "The work that our digital team has been doing over the last couple of years has truly been a labour of love. The commitment that myself and all of our colleagues have truly goes beyond traditional work, because what we see is that we're helping to transform our clients' industries and their markets for good."