Mola: Indonesia's answer to Netflix and Amazon
Upstart Indonesian OTT streaming service Mola is taking its sports and entertainment offer global, and is doing it on the back of award-winning technology transformation.
Mola is lively, young, and rapidly expanding both in size and in reach. It is quite fitting, then, that the upstart Indonesian TV streaming company is named after an impressive ocean-roaming fish. 
The mola – perhaps more commonly known as the sunfish – is one of the largest and most distinctive fish in the world. A tropical creature, it nonetheless travels all the world's oceans – as far afield as the shores of the UK – and is capable of swimming at impressive depths and moving at surprising speed.
Mola, the multi-award-winning video-on-demand and over-the-top (OTT) video streaming company headquartered in Jakarta, shares many of the traits that make its name and logo so appropriate. The company was founded as recently 2019 but has already amassed a huge following of subscribers on the back of licenses to stream hot-ticket content such as the English Premier League. Its service now features a boat-load of content rights, and the company is plotting a course to rapid international expansion.
"We are now slowly being recognised. I always explain to people: Mola is a fish in Indonesia – a very big fish. But a lot of people outside Indonesia don't really know about it," says CP Lee, Mola's Chief Technology and Operations Officer.
Aquatic analogies aside, Mola is making strides on land. 
Alongside its crown-jewel Premier League rights, the company serves extensive sports content to the Indonesian and regional Asian market. It has won rights to show WWE and NFL, plus German Bundesliga and Italian Serie B football on its platform, all of which it hosts alongside original programming and live-streamed music and events.
The awards Lee mentions have been won by Mola in recognition of its technical capabilities as an OTT provider. It was named as a Top 10 OTT (Entertainment) App by Data.ai for the quality service the platform provided in 2021, culminating in broadcasting the pandemic-delayed Euro 2020 football championship finals. Lee himself has been named Video Technologist of the Year at the Videotech Innovation Awards by Informa, and a Top 10 CTO by Entrepreneur.com in 2022.
Lee's priority as head of Mola's all-important technology team is viewer experience, something he and the company consider a sacrosanct differentiator. Mola partnered with French video distribution technology company Broadpeak as part of its strategy to make sure its end users only received the best quality. 
Broadpeak provided Mola with the essentials of a revamped and powered-up content delivery network (CDN), including its leading BkM100 CDN mediator and BkS400 HTTP video cache servers. The upgraded CDN marks a considerable leap ahead for Mola's mission-critical digital infrastructure, ensuring seamless delivery of content up to full 4K, on any end device. 
Lee says: "We can utilise the CDN from Broadpeak to route traffic based on the metrics we have selected, depending on the actual needs. Our relationship has evolved with them – now we are working together in terms of technology advancements. I think the thing about technology relationships is that you never stop looking at what you're doing today and how things will be in the future. Not just six months down the road, but beyond. It starts to drive you.
Lee speaks to the nature of Mola's relationship with Broadpeak as extending well beyond the simply transactional; it's about an exchange of ideas in pursuit of mutual continuous improvement.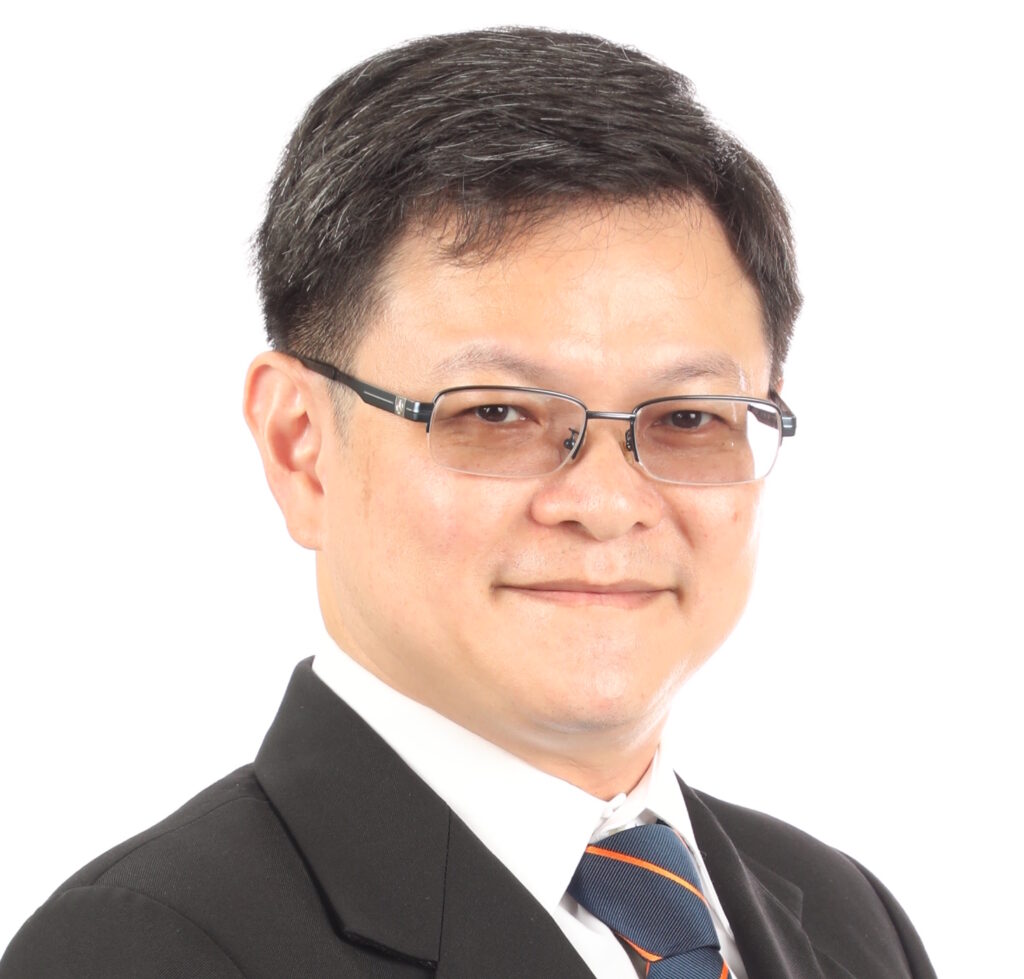 "The classic vendor client relationship where you just buy and use isn't for us," he says. "I have always advocated partnerships between any two parties. It means that we influence each other to make the best of both organisations. We will tell them what we want, what we need, and what is the potential that I see on the market."
Lee suggests some of what he feeds back to partners like Broadpeak may seem "ridiculous to them now", but can nonetheless influence partners' product roadmaps to the extent Mola can ultimately benefit as a customer of products and services that are being actively innovated. He says partnerships in which both parties are willing to listen and act in response to each other's needs are the ones that persist and succeed.
"Having a partner who does that for us, it means that you have this core relationship – and it's always a win-win situation," he adds.
Mola has in-house development capabilities but over time the company decided it needed to be more scalable and flexible. As well as Broadpeak, more generic CDN players such as CloudFlare acted as partners because, as Lee believes, a key aspect of a resilient strategy is to make sure the correct platform providers and services are in the right place to help Mola strengthen its core. The same applies to its people. At the same time as bringing in front-end developers locally, the firm has been busy scaling up and establishing operations in its newly created international markets. Viewers in the UK, Singapore, Malaysia and Italy can now enjoy watching Mola content on a free-trial basis and will be able to consume many products on offer in the home Indonesian market. 
Stemming from the core content of live football, Mola has been evolving over time and has branched into other sports like UFC and MMA. It is also further moving into the general entertainment sphere. It is collaborating with Paramount, one of the largest studios to offer direct-to-consumer streaming apps, and has recently acquired the rights to show live PGA Golf in Singapore. Mola is also the main sponsor of Italian football club Como 1907, which play in Serie B – the country's second division. Now four years since its inception, the company is permeating into new territories and becoming a truly global organisation.
Content experience is king
Lee is clear on the role his technology team has to play at the heart of a company serving customers with entertainment. Where content is curated in specifically targeted ways, it's up to Lee's team to make sure that it's served perfectly.
"Our streaming service is selective to ensure that we target and provide the best experience to our end users from a content perspective. For the technology team, it is really about encompassing that. Having great content is one thing, but getting the experience to the end user is another challenge altogether," he says.
The transformation of Mola's CDN underpins the effort, but the story doesn't end there. Lee says the team is constantly considering what new technologies it can bring to bear to support, improve and innovate the experience it provides to users.
"In all my communications to the team, I always stress that our role is to make sure users benefit from everything we do. When we do that, nothing goes wrong, even when things don't achieve as much as we hope. We just make life better.
"I think all organisations should have at least some kind of thought as to how to make your users' live better, through small things that you're doing or engaging them with."
For Lee, a pleasing user experience (UX) is something that makes viewing content on Mola's platform feel special. That specialness is what Mola knows will help drive customer acquisition and retention over time.
"That is the holy grail we are trying to reach. Even things like how the user decides what to view next, or how they navigate the screens and menus – it's all part of the UX and is something the team is always trying to find a better way to do. I think it's a continuous cycle of improvement.
A big investment in its CDN means Lee can focus on a particular gremlin in the OTT machine: latency. With a service whose central USP is live sports and entertainment, any delay or disruption to its streams can be the difference between having customers or not.
"A lot of focus becomes on delivery. The focus currently for the technology team is really to tackle that latency and delivery to the end user. Thanks to our trusted partners, we do not spend time trying to catch up with technology. We spend time learning what technology can do for us in this regard, and then deploy it."
The gradual emergence of 5G infrastructure across the territories Mola now serves is an area on which Lee's team is also concentrating. The advantage 5G connectivity offers to those users tapping into services like Mola is obvious, as long as the company can serve them properly. This is particularly relevant in markets like Singapore, where 5G rollout is quite extensive. But elsewhere – in particular new countries into which Mola intends to expand – that is not necessarily the case. Under Lee's guidance, Mola has constructed a delivery solution flexible enough to cater to the specific needs of users in different territories accessing its content across a vast range of bandwidths and devices.
The company's tech team is also innovating services around the content itself, leveraging data to enhance information and interactivity around sport matches, for example, or by facilitating two-way communication between hosts and viewers in Mola entertainment shows.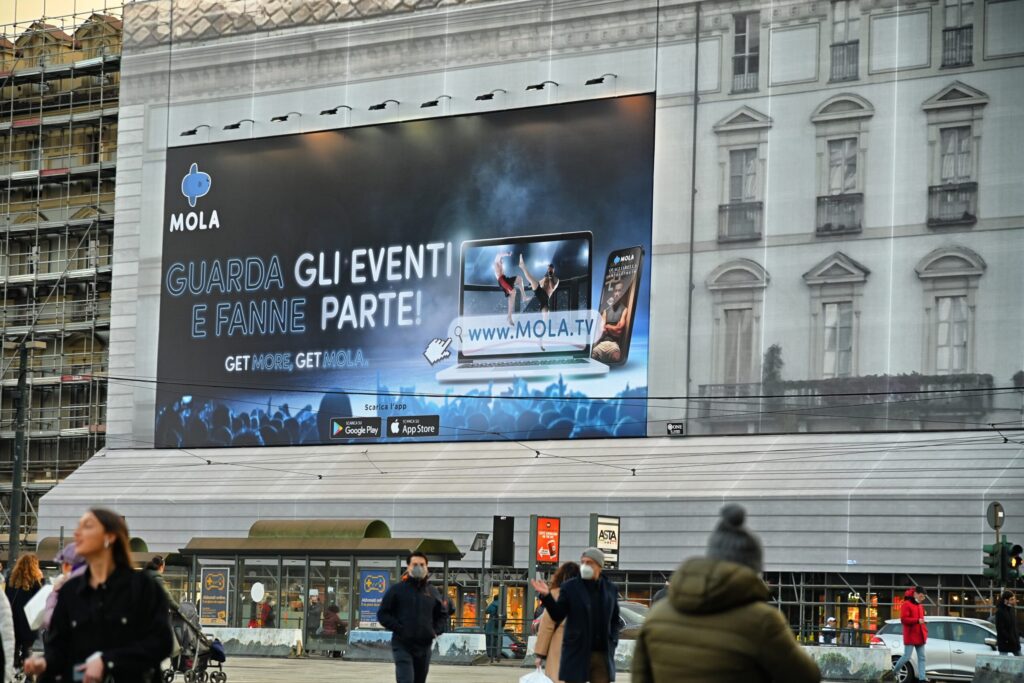 When the company broadcasted the Euro 2020 tournament last year, Lee says users were able to access the high-quality delivery they expected, but his team decided to go one step further. By providing a new Android mobile app, more viewers than ever were able to access 4K resolution sports content. The added ability to watch on Android-linked TVs while enjoying the benefits of Dolby Vision and Dolby Atmos meant Mola was able to exceed its users' expectations. Something it is driven to achieve as a core principle.
 "For Mola, the strategy going forward is to try to maximise what the user has, so they can have the best experience. If you have the capability in terms of bandwidth or device, we will get these new tech features to you. I think that is what we call being user centric," says Lee.
When Lee took charge of the technology team in 2021, he looked at where Mola could strengthen the team and decided the future would not see the company restrict itself to finding talent only at home. Today, he has operations teams in Singapore, Taiwan, and the main hub of Jakarta. Newer teams also exist in the UK and Italy, and all pull in the same direction as the global business model takes shape. A consequence of COVID-19 is that Mola now understands the power of working remotely, and the team structure can start evolving towards a truly flexible culture.
Lee says: "I think that will become the norm, where geography is no longer key to how you can find the best people you need for doing the job. I think that is the way forward, and that's how I'm building the technology team. 
"Besides building our own team, the future strategy is to continue to work with a lot of partners. It's a very hybrid setup, as compared to some other organisations that are either fully in-house or fully outsourced. We have the best of both worlds."
Being a consumer-facing technology company is not without its challenges, and Lee acknowledges it remains a choppy market for an industry confronted particularly hard by a global squeeze on people's discretionary spending. However, his team's work over the last 12 months to supercharge Mola's delivery of top-class user experiences sets it on a healthy  path to the future.
Mola is an innovator and a pace setter. Perhaps the most bold example of that being its move as an online content provider to establish real-world events, be that build ups to UFC bouts or live music events. Not just as a source of new content, but to create connections for the brand both online and off.
Lee believes the velocity at which Mola is moving and its innovation agility sets it well for the future, and he's built the team to deliver it. More awards are surely on the horizon as the big fish of the tropics finds its way to yet more shores.