Rewarding Loyalty
Loyalty is big business for airlines, a fact never demonstrated more than during the COVID-19 pandemic. Digital Bulletin meets the digital team at IAG Loyalty – the organisation behind the frequent-flyer programmes of British Airways, Iberia, Aer Lingus, Vueling and LEVEL – to track its multi-year digital transformation, and to learn more about the future of product and customer-centric loyalty from this industry pioneer.
The travel sector, like most industries, has faced some turbulence over the last 18 months. The coronavirus pandemic temporarily shut down routes around the world and, for airlines especially, focus turned to other revenue streams.
IAG, or International Airlines Group, responded positively to this challenge. The group, which owns British Airways, along with other European airlines Iberia, Vueling, Aer Lingus and LEVEL, saw IAG Loyalty – its "centre of excellence" for the development of loyalty products and services for its airlines and other partners – buck trends.
Online customer transactions and volumes for its Avios currency were up compared to 2019, two billion Avios were redeemed, and new partnerships with the likes of Santander and Nectar were sealed.
The resilience shown by IAG Loyalty is a neat justification for a digital transformation programme the company has been running since 2018. Recognising the value of IAG Loyalty and Avios to its core business, IAG set about optimising the technology and teams in this area. Today, IAG Loyalty is in growth-mode, ready to capitalise on an industry welcoming back passengers.
In the airline loyalty space, IAG Loyalty has always been a pioneer. The company has its origins in Air Miles, a ground-breaking frequent-flyer programme formed in 1988 and soon adopted by British Airways. When British Airways merged with Iberia in 2011 and formed IAG, it innovated Avios as a single currency to operate across both loyalty programmes and offer more value to customers.
But as IAG added more airlines and its loyalty demands increased, it recognised the need to innovate again: this time it wanted to uproot its entire technology real estate, creating a single platform for multiple loyalty programmes and from where it could spin up new products and services for its growing range of partners much faster than before.
"For us, it's a wholesale change to the business," says Stephen Scott, Chief Digital Officer since 2017 and formerly IAG's Head of Global Innovation. "It essentially moves the business from using corporate processes to one that is fast, agile, keeps up with the pace of the market, which is continually changing now, and uses modern processes and tools."
This work has been undertaken because loyalty programmes are increasingly important revenue generators for airlines. Frequent-flyer programmes have grown from add-ons targeted at a small number of customers to standalone businesses. Loyalty today doesn't just encompass air miles but the whole ecosystem of travel – from hotels, car rentals, restaurants and more – as well as ecommerce. IAG Loyalty has partnerships with more than 3,000 retailers.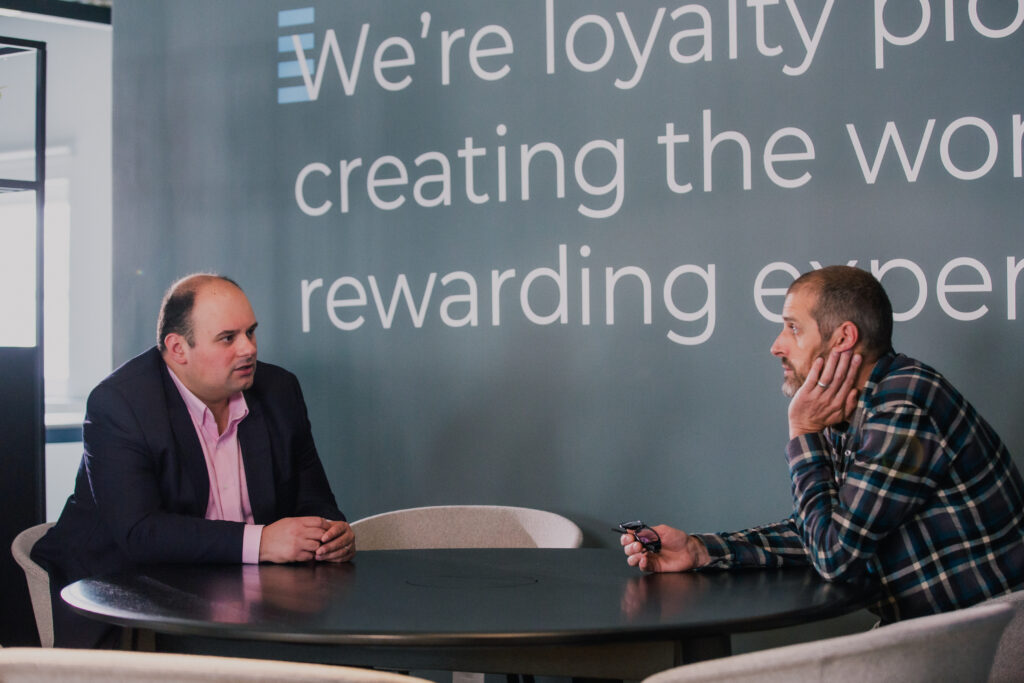 It's not just about revenue opportunities and growth, either, but equally establishing an ongoing and personalised relationship with flyers in this customer-centric era. "A loyalty programme for us is a way to allow us to make our customers feel recognised and feel special," says Dave O'Donovan, Chief Digital and Information Officer at Aer Lingus. "It's actually a key differentiator for us, both in our short haul market, where we compete with low-cost carriers, but also long haul where we compete on price. Loyalty is really important from a retention perspective.
"Aer Lingus and IAG together recognised in our respective businesses the need to change the way we think about projects, to start thinking about products, and particularly start thinking about regular release of value."
Over the last three years IAG Loyalty has completely rebuilt its core products, moving them onto a cloud-hosted microservices platform with event-driven architecture.
This includes its currency product, which lets members collect and redeem Avios, its membership product for customers to enrol, manage their balance and share benefits with friends and family, and crucially its data products, which enable IAG Loyalty to deliver data in real-time to its partners.
All are offered as headless services and supported by the scalability, security and resilience of the cloud – a proposition that James Walker, Global Loyalty & Identity Platform Product Leader, sees as compelling.
"We have built a more cohesive set of products across our platform, which enables our partners to be able to integrate and access those in their own channels," he says. "We're now able to offer our loyalty products and services to multiple different sectors too, and we can either power that through Avios or provide a different currency."
A critical partner to IAG Loyalty on this journey has been Comarch. A software company founded in Poland, but today with multinational operations, Comarch has been delivering loyalty management solutions to the travel industry since 2010. Comarch Loyalty Management for Travel (CLM) is an end-to-end platform for the administration of loyalty programmes, providing the digital experience to members and data analytics to users.
The two organisations first worked together in 2014 when Comarch relaunched the SME loyalty programme for British Airways and Iberia, a proposition that it went on to launch globally. This latest project has built upon the trust developed over the last six years, with IAG Loyalty migrating millions of members onto CLM.
"We have around 100 million transactions per annum and we send API requests to their platform at a rate of 1,000 requests per second. We demand a lot from Comarch and it delivers," says Walker.
"The key strength of the Comarch platform is ultimately the configurability. We had to enhance its core product to deliver all of the complex needs of all of the airlines; a huge amount of development was needed. And another strength is the fact that we're able to host multiple programmes on a single platform.
"Comarch are a fantastic bunch of people to work with. They're fully committed. Like us, they're experts in their field and incredibly passionate."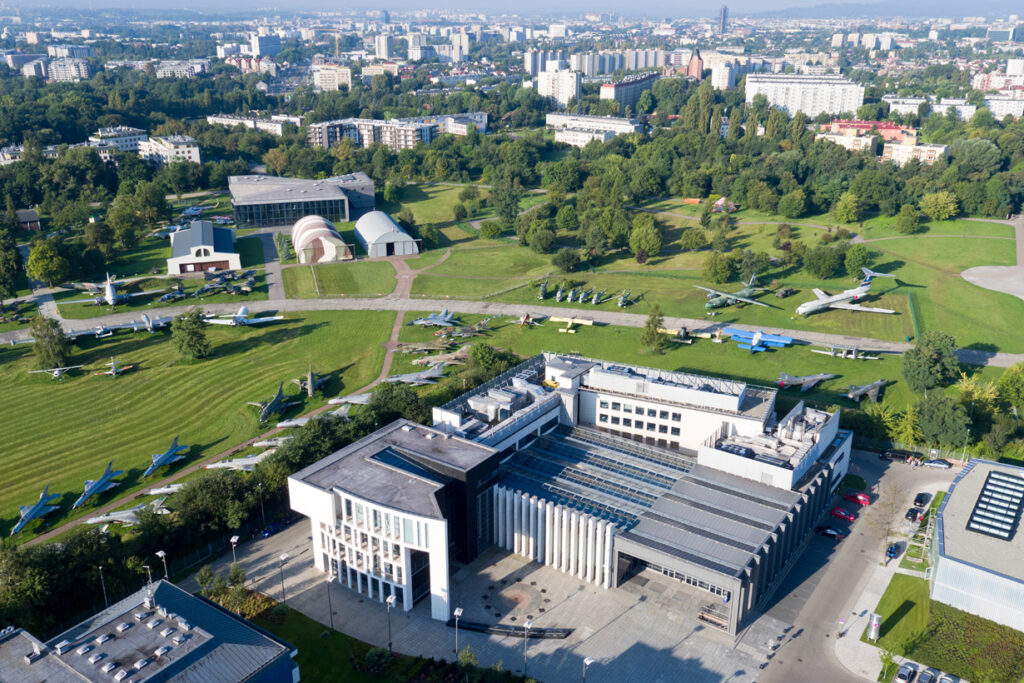 For IAG Loyalty, this transformation project has gone far beyond just technology. Part of Scott's role as Chief Digital Officer has been to align the whole business around his team's work, ensuring that it went further than an IT programme to something that would fundamentally change IAG Loyalty for the better.
Technology was just one of five key priority areas for Scott, with the same focus given to processes and ways of working, development methodologies, culture, and recruitment.
"The journey of digital transformation really does start with business process and business stakeholder buy-in," he says. "If you don't have that upfront, you can't digitally transform as much as you want to."
Work began first on governance processes, funding models and business processes, with the aim of creating a structure where decisions could be made quickly and more autonomy was given to teams. Then came the teams themselves – eschewing a functional, linear structure, Scott aligned his people around the value streams of the business, and the KPIs (key performance indicators) of those value streams.
This was designed to slowly drop the boundaries between the business, commercial and technology.
"Our product teams consist of business people with commercial goals, and the technologists they need to deliver the products," he adds. "And day-to-day, they report to those product owners to make sure that they can deliver against the value. This means we're always looking for new ways of creating services and things that are important to customers."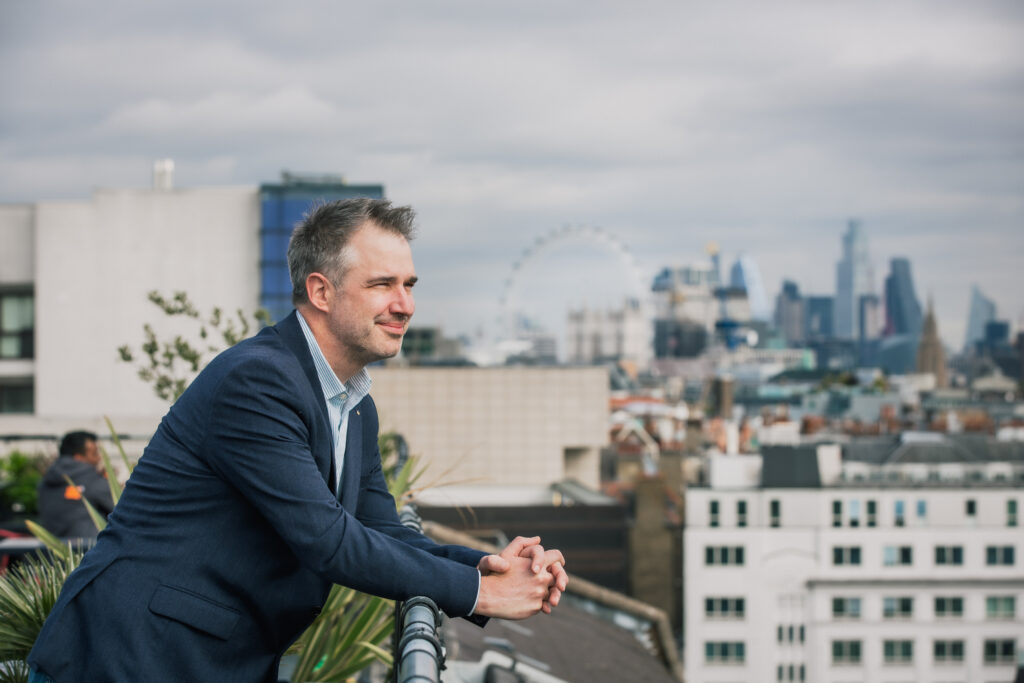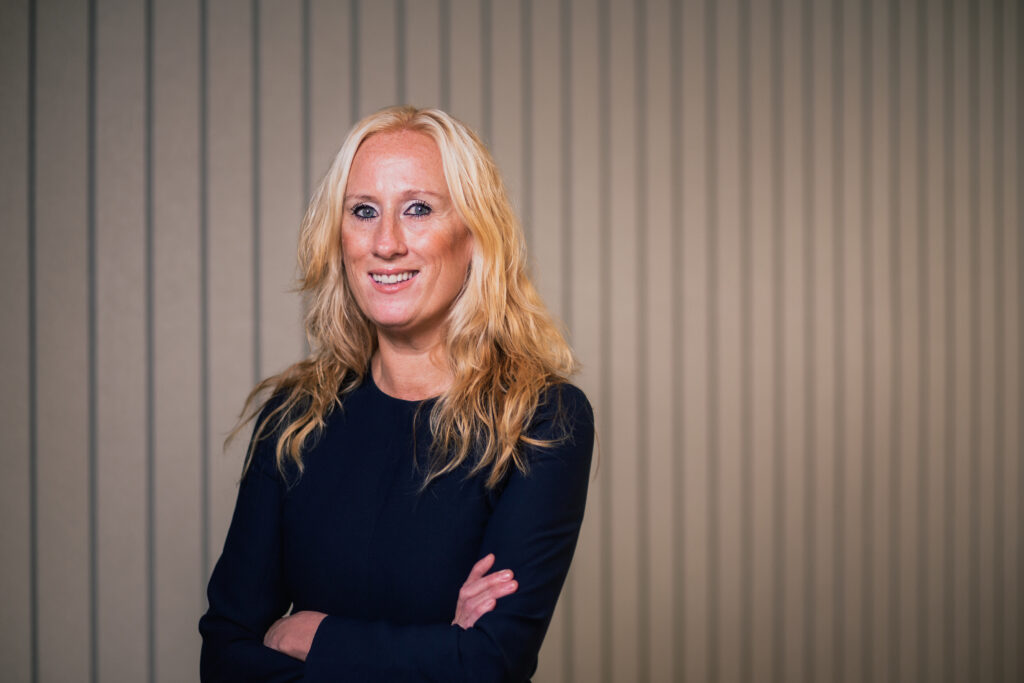 On the recruitment side, IAG Loyalty needed people who would fit in with a new culture around continuous delivery and improvement. Scott speaks about "curiosity" and individuals who wanted to continually learn as cycles of change became more regular. There have also been numerous success stories of existing employees – some who had never been involved in transformation projects – reskilling and growing as valuable members of the team.
Agile methodologies have also been adopted not just in technology but across the whole business.
"We've always considered ourselves pioneers in loyalty. Air Miles was a pretty unique concept when it came out in 1988, so we've got a history of pioneering. And to continue that we have to remain curious. We have to keep learning and digital transformation, and the elements of digital transformation, allow us to set that up both in mindset and in the tools and the methods we use to deliver."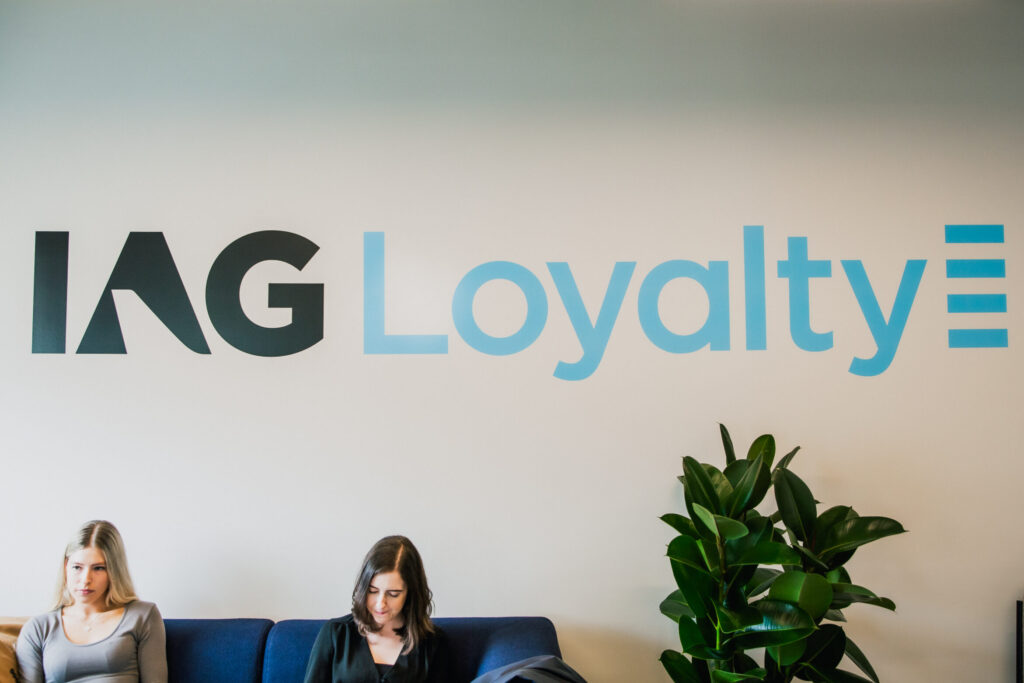 The future is all about diversification for IAG Loyalty. With the groundwork of its digital transformation done, the organisation can now turn its attention to offering loyalty products to more and more partners, both in the airline sector and beyond.
It wanted to create a set of loyalty products and services that could be provided to any company which wants to run or offer a loyalty programme, regardless of the industry.
"We have a highly talented, multi-skilled team within IAG Loyalty who are motivated to continuously innovate and develop solutions which adds value to our partners," says Hayley Buckerfield, Head of Sales, Loyalty Products and Services. "This has taken us both out of our current geographies and also into different sectors where we can add value and where we can be a loyalty leader."
For the airlines themselves, O'Donovan believes the personalisation and segmentation of loyalty offers will be the principal benefit of IAG Loyalty's work.
"The idea of recognising who the customer is by their behaviour, and then personalising the offer, or the reward, to that customer based on what they will want, is going to be the thing that really resonates with our flyers," he says. "No longer do you only get recognised because you fly a lot. Now you get recognised because you fly with us."
Scott's priority going forward is accelerating through IAG Loyalty's growth phase. It is creating new products and services each week and driving expansion in both B2B and B2C markets.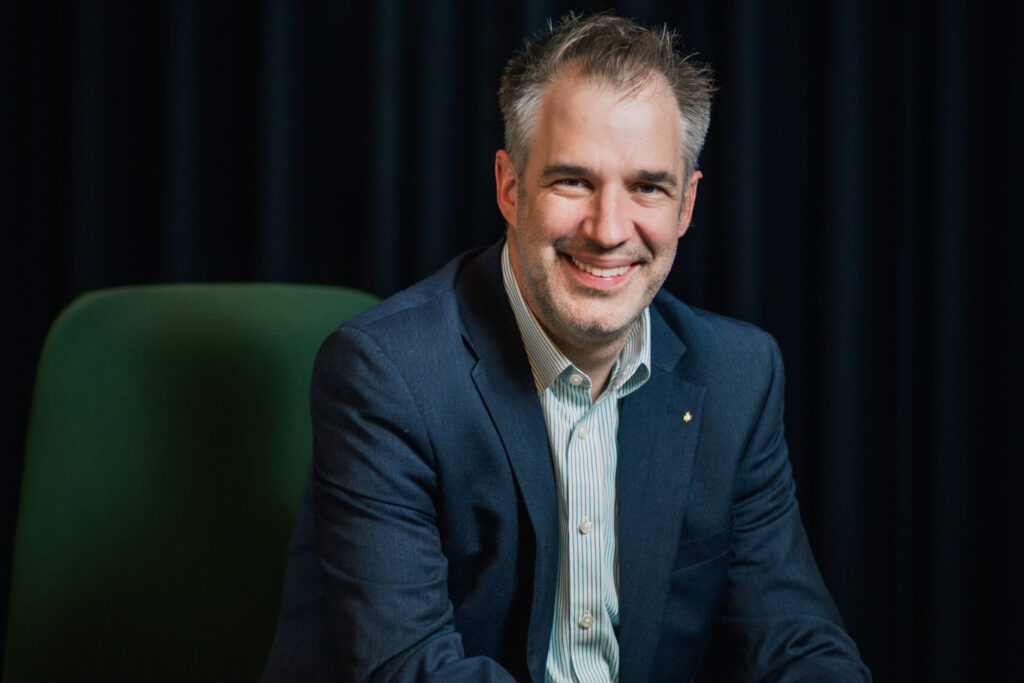 "It's been a difficult time for the travel industry as a whole. But I think we're now in growth mode, we're really pushing forward, and we have a hunger to pioneer," he says. "From our vision as a company and the portfolio that we see around the leadership team, down to the teams that are working on the ground, we are joined up and have visibility and transparency in everything that's going on in the business.
"The thing I'm most proud of is how the team has stepped up every day. They've continued to grow and evolve with the business and that's a really nice position to be in."
Buckerfield adds: "I joined IAG Loyalty fairly recently and have been delighted to be part of a team that's continuously innovating and disrupting the loyalty industry. It's an exciting time as we emerge from the pandemic and start to really anticipate what customers are looking for in the market and what our partners need to do to help address their needs.
"Being part of a highly motivated team for me is very important and you can see the passion here every day."