Running The Networks Of The Future
5G is coming – and bringing with it an array of operational challenges for telecoms providers. leaders from Ericsson's Business Area Managed Services tell us how this giant of the industry is bringing together the best of technology and people to equip its customers and meet the world's extraordinary demand for connectivitY
As our world becomes hyper-connected, telecoms providers are feeling the heat. 
From one side, usage is increasing by the second. Networks are already handling far more data than they were when you began reading this article. More messages are being sent, more files shared, more content streamed, more IoT devices enabled. This is a relentless trend.
Then there is the expectation to deliver a faultless user experience under this weight of demand. Our patience for interrupted experiences – whether that's when watching a video on social media, or hailing a ride home – is wearing horribly thin. We are beholden to connectivity. And with the advent of 5G and groundbreaking use cases like connected cars and smart cities, that dependence is becoming critical.
It feels an impossible task for service providers to manage this demand and complexity going forward. But in fact the impossible is possible, thanks to some of the most cutting-edge technologies of our age.
Artificial intelligence (AI), automation and data analytics are transforming the way networks are operated today. By embedding these technologies, not only can providers reduce costs and increase efficiency, they can also bring to bear the data-led, "intelligent" networks of the future which will predict issues before they arise and offer unprecedented insights.
With 5G sweeping across the world, these next-generation services are essential to meeting head on the twin challenges of user demand and user experience – and at the vanguard of this transformation is Ericsson.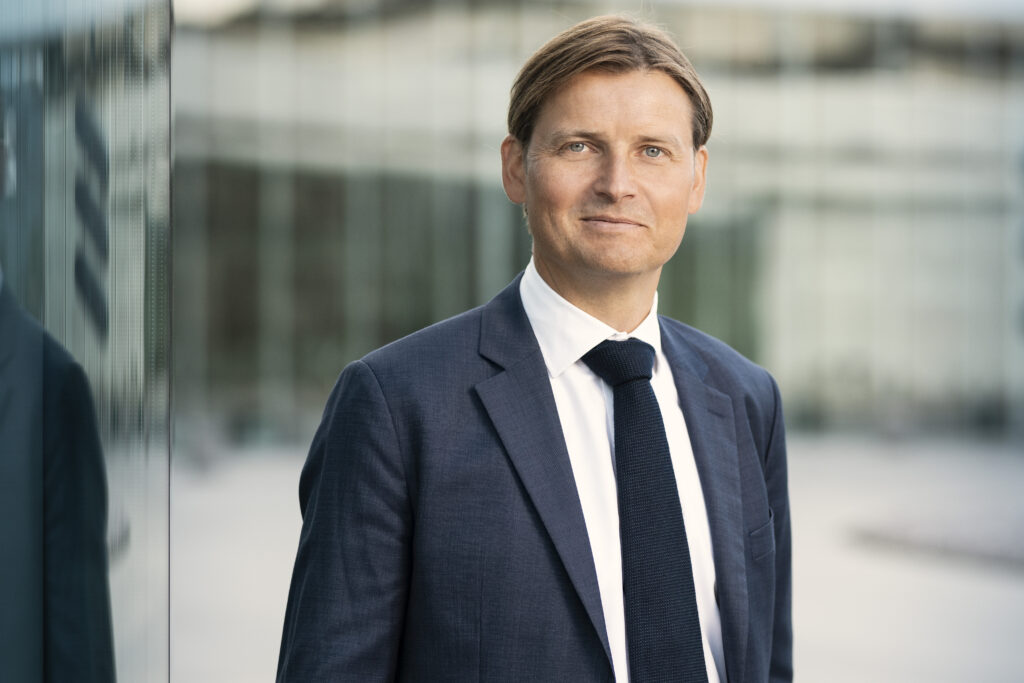 Think telecoms, think Ericsson. In the times since Lars Magnus Ericsson started being commissioned to repair and install telephones in the 19th century, his name has grown synonymous with the industry. Today, Ericsson's hardware and software forms much of the planet's communications infrastructure. The company employs 100,000 people worldwide and owns 57,000 patents.
For more than 20 years, Ericsson has packaged its services capabilities to CSPs (communications service providers) through its Business Area Managed Services. Managed Services is a critical function of the 21st century organisation; on its own it accounts for over a quarter of Ericsson's staff, and through its global customer base of operators it manages more than one billion subscriptions.
Managed Services are designed to handle the increased complexity of network and IT infrastructure, operations and optimisation through a delivery model that utilises advanced technologies, Ericsson's deep experience in telecoms and the skills of its people. Peter Laurin, who has worked at Ericsson for two decades, has led the unit since 2017.
"It's quite an interesting landscape that is forming with 5G coming," Laurin tells Digital Bulletin. "There are a number of forces that are coming into play. There are many more devices out there, that's one part of it, but then there are many more components in the networks; they are changing shape, with virtualisation, openness, and densification of 5G with more spectrum.
"And on top of that, the customer experience now is something that every operator wants to leverage by using data. What do VIP customers need? What do other customer segments need? And how can we be proactive instead of reactive in addressing those needs? This is where different sorts of techniques that were not available before, like cloud, like AI and machine learning, like 5G, are coming together in a unique opportunity both for operators and end users."
Business Area Managed Services is serious about the power of data and new technologies to run next-gen networks. In operations and optimisation, Ericsson uses AI, machine learning and advanced analytics to automate problem-solving and processes, as well as to enhance network design and optimisation. It has built over 100 successful AI use cases, with the aim to develop 300 by the end of 2022.
One of the key applications for AI in network operations is around predictive maintenance. Managed Services has delivered automation to clients for many years, but the focus was on scripting and runtime automation, which involved waiting for something to happen in a network and then triggering a chain of processes and automations to resolve the problem.
"When we now have applied AI, it's really to give us the proactiveness," says Jonas Åkeson, Head of AI and Automation for Managed Services. "One thing which is key is not to even trigger those processes. Don't even let the problem occur in the network. We have use cases now that give us one hour, two hours or five hours notice before you start to see thresholds being breached. That is how we are maximising the use of AI and automation in our Managed Services."
Binding all of Ericsson's technology, data and people capabilities together is the Ericsson Operations Engine, a platform that sits at the centre of Managed Services. The Operations Engine has been designed to simplify the experience for customers in the face of growing network demands and complexity, and is founded on the three building blocks of a service-centric and software-centric model based on business outcomes, end-to-end capabilities to deliver those outcomes, and the tech components themselves.
Close to half of the one billion subscriptions operated by Managed Services are now on the Operations Engine platform, and Ericsson has found that via the platform 60% of network issues can be resolved "closed loop", meaning with no human interaction. Since the introduction of Operations Engine, service availability for these customers has also risen from 98.7% to 99.5%. These numbers are driving a significant difference in network performance and user experience.
"We were in imminent need to transform our offering to go fully data-driven. And that is truly the essence of the Ericsson Operations Engine," adds Åkeson. "It is a framework to operate not only the networks that we see today, but also the networks of the future which will be based on a data-driven type of operational model."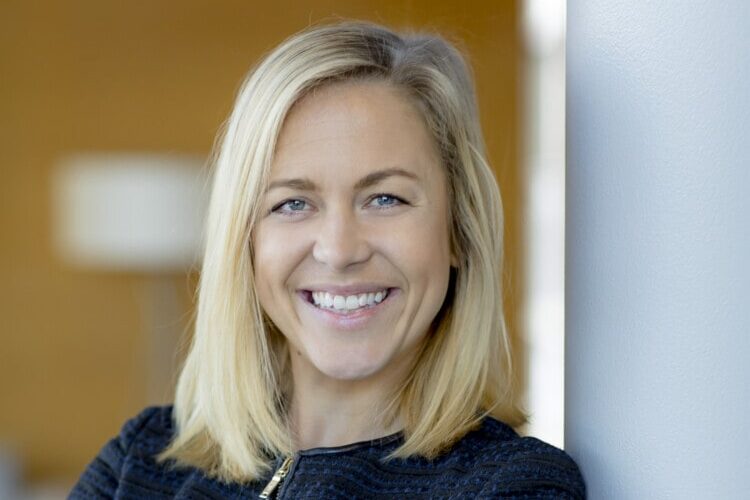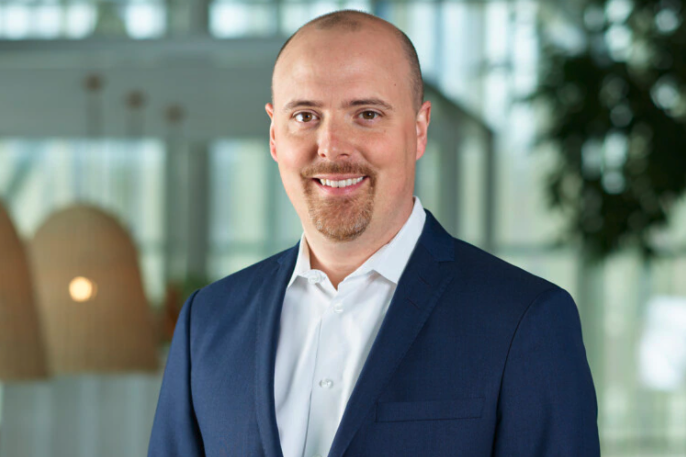 It is not just Ericsson setting the agenda with AI in operations – CSPs are now fully aware themselves about the benefits these technologies can bring. A recent study commissioned by Ericsson, titled 'Supercharging customer experience through AI and automation', emphasised how the use of AI and automation in operations is shifting from concept to reality for its customers.
Ninety percent of operations functions surveyed for the report describe AI as important in supporting the customer experience agenda, with 80% highlighting automation also as key on the cost and transformation side.
"Our customers are actually focusing a lot on network performance and user experience as a means to create a competitive differentiation in their respective markets," says Juan Manuel Melero, Head of Network Design and Optimisation. 
"Ericsson can help with that. Out of the 234 high-level competitive benchmarks that were published in 2020, our radio equipment was present in 70% of the winners. And diving into those engagements where we had an ongoing optimisation service connected to those benchmarks, the winning ratio goes over 90%. We are really proud of that. Much of the merit goes to the excellent performance of our radio networks but our optimisation services blended with our AI software portfolio also played a role to reach that kind of an outcome."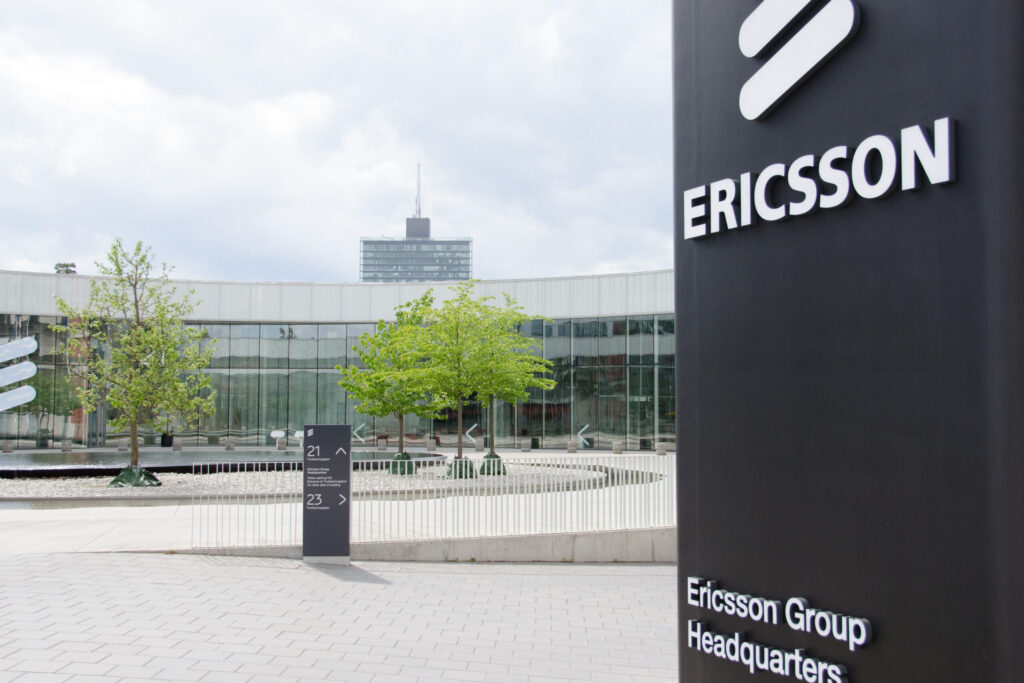 Customer experience is without doubt the main point of focus in Ericsson Managed Services – but alongside the introduction of game changing technologies like AI, another transformation has been taking place: that of its own people.
Ericsson has recognised that many of its clients will lack the internal skills and processes to manage increasingly complex networks. That is why its own expertise is a fundamental part of the Operations Engine offering, giving CSPs access to the very best talent in networking, AI and data science. Customers will increasingly look to partners for such deep knowledge, and Ericsson wants to be that partner.
Yet this has been a journey for the organisation – a journey not just to recruit some of the smartest people across a huge range of technology disciplines, but also to upskill and reskill its staff so that its entire team is equipped for the fast-changing landscape of networks, 5G and AI.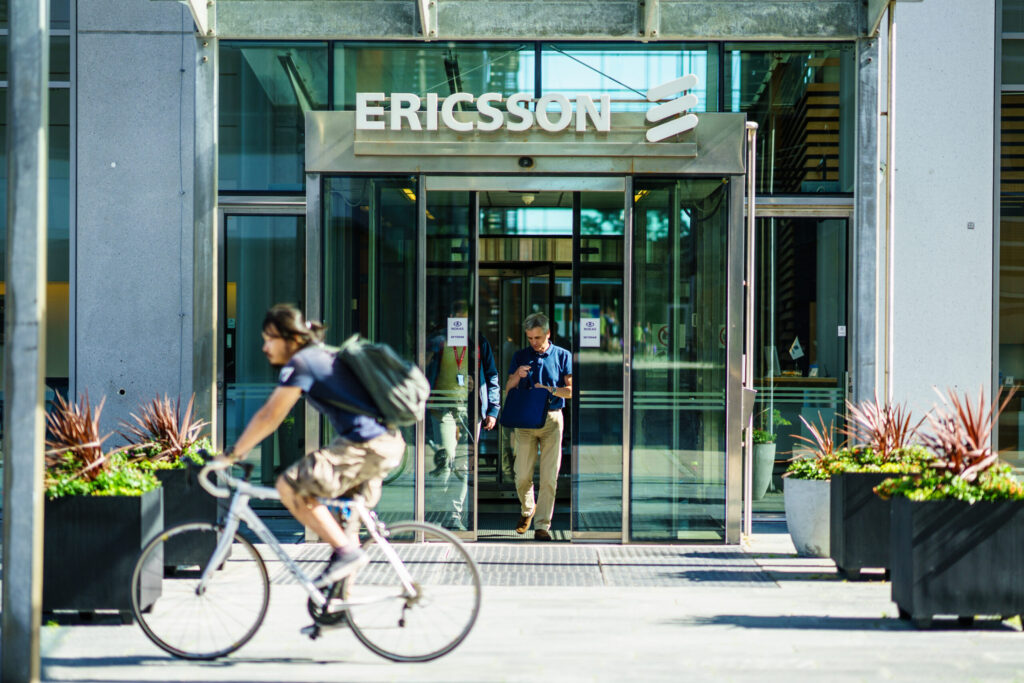 "People are at the centre of everything that we do," says Charlotte Levert, Head of People (Human Resources) for Managed Services. "They are the ones who are driving the change, they are the ones who are coming in with brilliant machine learning, automation and AI skills, and they are the ones who are building the future networks."
Two years ago, Managed Services set out the goal to upskill or reskill 90% of its workforce, with an emphasis on building competency around the central technologies of AI, machine learning and automation. Levert's team has already supported more than 10,000 colleagues into different roles and is on track to achieve those targets.
For Levert and the rest of the senior team in Managed Services, this makes complete sense; with the introduction of technologies like robotic process automation to eliminate mundane tasks, its people can focus on adding value for its clients across a broad spectrum of roles. Ericsson also recognises its responsibility to ensure staff are given the right skills to stay relevant in the wider market.
"What we're doing is that we're democratising learning," says Levert. "So our approach is not job specific. We are rather focusing on what skills are needed for the future, which means that anyone who is ambitious enough or interested enough can really join this opportunity and start to learn. And people are really eager.
"With technologies like AI, we need people who are on different levels. It's about ensuring having the right person at the right time. The good thing now is that we're moving more into project-based type of work. In the past you had static jobs for X number of years and then you moved on. It's now more around running programmes and projects and I think we're on to a good start there with the reskilling and upskilling programmes."
Alongside skills, employee wellbeing is also a priority for Managed Services. Internal data and research has demonstrated to Ericsson how creating the right working environment for staff can not only increase productivity but innovation too. And never has this topic been more relevant than during the COVID-19 pandemic.
At the beginning of the outbreak, Ericsson was faced with transitioning much of its 100,000 staff to a work-from-home model inside just two weeks. Levert says the experience since has given those in Managed Services the chance to imagine what its future workplace might look like, with employees happy and flourishing in a remote or hybrid model of working.
Laurin has been heartened by his Business Area's achievements in the midst of COVID-19 as his remote teams continued to push boundaries and make good for Ericsson's customers.
"What we have done for our customers and for the end consumers during the pandemic makes me extremely proud," he says. "We have been able to keep the networks up, and not to the same standard as before, but actually significantly better. We have never had as good delivery performance as we've had during the last 12 months. So it's been extremely rewarding. And the depths of the partnerships that we have with our customers have been on a different level during the pandemic."
For Managed Services, the present is hugely exciting. But the future is tantalising.
Ericsson's most recent Mobility Report, published in June, revealed that 160 CSPs have now launched commercial 5G services globally and 290 million 5G subscriptions are live. But that second figure is set to double by the end of the year, and by 2026 Ericsson projects that – with 5G uptake in line to be faster than 4G – there will be 3.5 billion 5G subscriptions, which will account for 40% of all mobile subscriptions.
All of this points to a surge in demand for Managed Services. From a technological standpoint, Ericsson is relentless in its pursuit of innovation. It has made a series of important infrastructure investments to support its applications, tools, security, data ingestion and data lake solutions, and it is working with Ericsson Research and the Ericsson Global AI Accelerator to build further competencies around AI and data science.
Deeper in the AI space, one particular area of excitement for Åkeson is machine reasoning. He says the technology – which applies human-like common sense to analyse and translate knowledge and network data into insights – will represent "a very big leap" for network operations, and will underpin a broader approach around intent-based networks.
"We have a good foundation automation capability, then we have added a predictive, proactive machine learning layer, and now truly comes the 'thinking' layer so we can connect and go fully horizontal," says Åkeson. "We are running a very advanced trial in Canada on a live 5G network, letting the system take proactive decisions. We then go in afterwards and see what the system actually did based on the intent that we set.
"We see great potential in this type of capability because that means that you can really elevate yourself and steer the network on a much more aggregated level."
Melero adds: "Our networks of the future will integrate AI and more optimisation technology in an end-to-end offering, whether it is through smart algorithms embedded in our radio base stations, through self-optimisation apps or through our AI-enabled services. This optimisation technology will really be embedded end-to-end."
Laurin takes a strategic view of Managed Services as the Business Area continues on its journey. While highly motivated by the technological steps it is taking, he is equally passionate about the positive impact around topics like sustainability and people.
On the sustainability front, Ericsson talks about "breaking the energy curve". How can it decrease power consumption in the face of fast-increasing network demand and complexity? In answer to the question, it operates a number of power features in its software and hardware, while advanced technologies also have a part to play. Ericsson's energy management solution is able to reduce energy costs per radio site by up to 15% using AI and machine learning.
Laurin is clearly uplifted by the direction the company and his teams are taking. For Managed Services, this means bringing together people, technology and purpose to provide exceptional customer service to CSPs in this new era of connectivity. While challenges remain around data and eliminating even more reactive work, he is hugely positive about the path forward.
"We believe that there's been a huge change in the last couple of years in the perception of Managed Services, not only by our customers but also even internally," says Laurin. "The excitement, the energy, the buzz around Managed Services, and optimising these advanced networks of the future, is there.
"It's a very exciting market. Right now, a lot of trends around 5G, IoT, and data-driven operations are happening at the same time, and we believe that we have a unique offering. We believe that we are at the forefront of this market."