Telefónica: Scaling new heights
Over the past two years, Telefónica Spain has been on a bold journey to augment its workforce with automation. The programme has been sizeable, challenging and groundbreaking. Javier Magdalena Pinilla, Director of Simplification and Robotisation, talks us through a technological and cultural transformation.
In June this year, José María Álvarez-Pallete, the CEO of Telefónica, made a key address in the wake of the COVID-19 crisis. 
In a powerful message, Álvarez-Pallete spoke of how COVID-19 had "deeply affected the societies in which we operate". Telefónica runs high-revenue divisions in Latin America, the UK and Germany, yet it is synonymous with Spain. In 2024, it will mark a century in Spanish telecommunications; recent figures demonstrate significant market share in fibre (72%) and mobile (30%) networks, as well as leadership in enterprise IT services.  
During lockdown, Telefónica Spain faced an increase in bandwidth demand of almost 40%, and a 50% growth in mobile traffic. Citizens and businesses grew more reliant on the solidity of its networks, and its goal to "make our world more human by connecting people's lives" was put through a severe test. By all accounts, Telefónica passed.  
In his statement, Álvarez-Pallete went on to write how COVID-19 is "going to irreversibly accelerate the digitalisation of society" and that Telefónica "will play a key role as a catalyst" for that digitalisation. And make no mistake, there was an assuredness that shone through in his words. 
After all, Álvarez-Pallete knew that for Telefónica Spain, the work that enabled continuity through COVID-19 began some time before most of us had even heard of a coronavirus. 
Javier Magdalena Pinilla is sitting at a desk in Telefónica Spain's Madrid headquarters. He is alone. The company's workforce is operating fully remotely, so there is almost no chance of our interview being disturbed. "It is more likely that somebody interrupts at home," he tells Digital Bulletin with a smile. 
Magdalena is a familiar face at Telefónica. He has been employed by the company for nearly 20 years and has served across multiple business units and geographies. Today, he is Telefónica Spain's Director of Simplification and Robotisation, and the purpose of our conversation is to learn about how and why Telefónica Spain uses automation. But first, the subject everybody is talking about. 
"No doubt, there has been a lot of pressure during this COVID-19 pandemic on the company," he says. "Just to understand, the traffic in our networks has increased by 50%, so this [has been] an enormous challenge for us. But Telefónica has maintained its services, we have improved our quality, and we have opened more digital channels with our customers." Ensuring reliable and secure connectivity to its users has been Telefónica Spain's main priority during the crisis.

Aligned with the strategic vision of Telefónica, since late 2018 Magdalena has been steering a significant digital transformation initiative centred around automation, and integrating human and digital workers at scale. "I think that the pandemic has shown us that automation is a must," he stresses.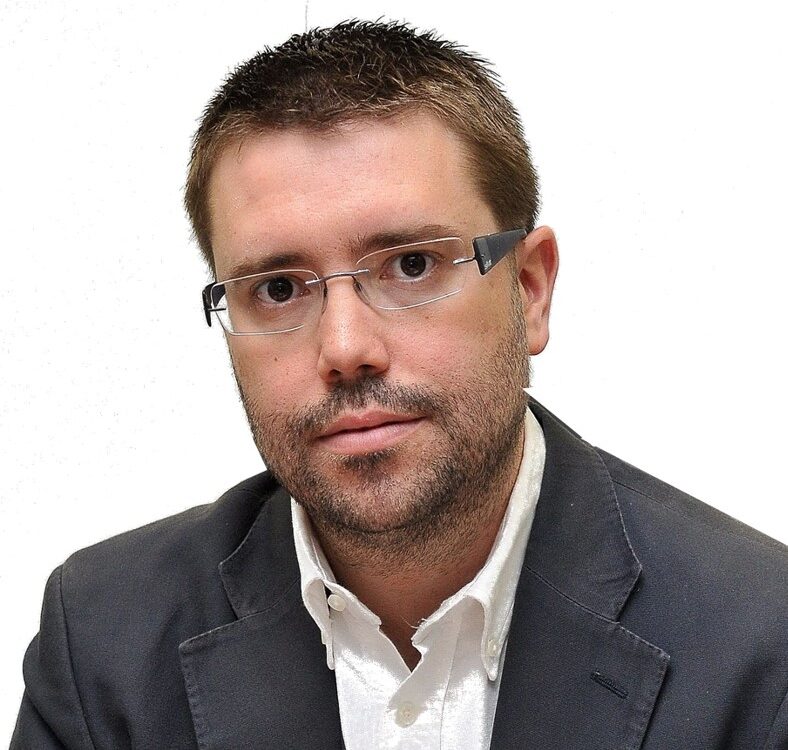 The ambitious programme aims to touch almost every part of Telefónica Spain's business. While deployments have been made in automation-friendly areas such as finance, commercial, back-offices and operations, Magdalena believes the most innovative work has been undertaken around customer care, specifically in Telefónica Spain's B2B and B2C divisions. 
"We need to put complexity out of the relationship with our customers. This is the main driver," he explains. "We have a very clear standard for quality, and we are very focused on the quality of our customer relationships. Our priorities are reducing time, reducing errors and having that quality. So this is why we put a lot of effort into customer care." 
Simplifying customer engagement has been essential during COVID-19. Telefónica Spain has a huge customer base; in the B2B arena, for example, it works with over 1,000 large enterprises and tens of thousands of SMEs, delivering communications and IT services. This requires a dedicated team of more than 1,000 specialists on its own. 
In B2C, you can multiply that workforce by six – 6,000 professionals, fielding in excess of 100,000 enquiries every day from consumers about their mobile, broadband and multimedia services. It's easy to see the lure of automation when you're dealing with such a large-scale operation, even outside of a pandemic.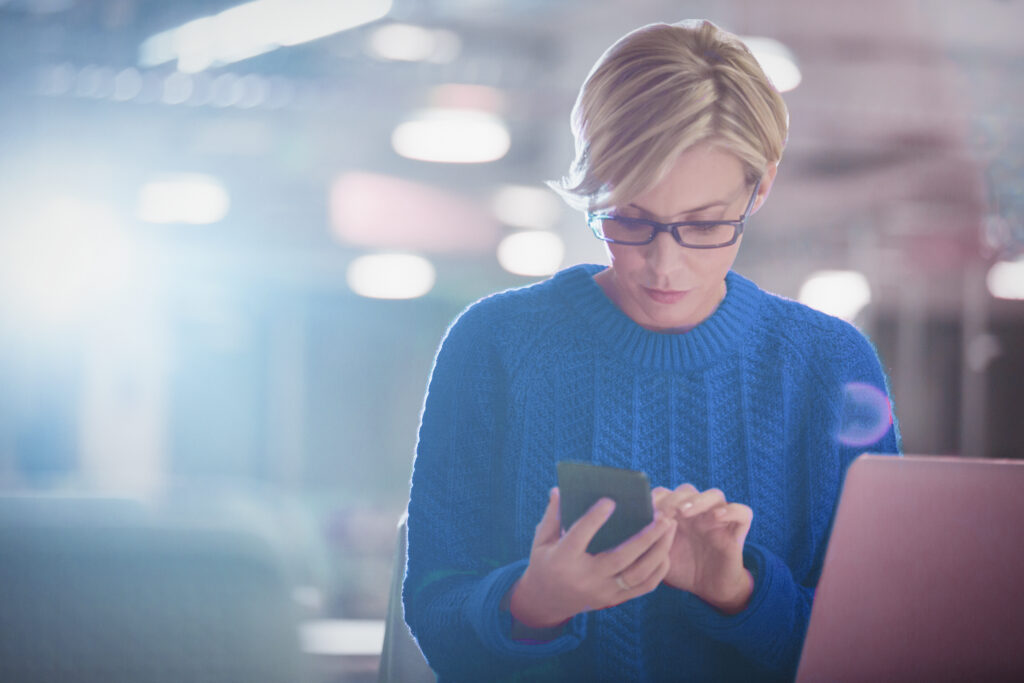 "Automation is a key driver, to have scalability, to have robustness in our operation, and to have resilience," says Magdalena. "This is a must for us and a must for the sector, because if we need to have much more activity with the same level of resources, the only way to achieve it is automation." 
The B2B programme kicked off early in 2019, and was fully up and running within just seven months. Magdalena's emphasis was to take away manual tasks from the highly-qualified staff in this area, affording them the time and space to engage at a meaningful level with some of Telefónica Spain's most important clients. Not only has this part of the initiative reduced operational costs, it has also improved employee engagement. 
"We needed to let our people help our customers, to talk with them, and assure the quality of our services," says Magdalena. "We automated around 70% of the tasks that these people were doing on a day-by-day basis, and the result of that is that we reduced the time taken by between 30 and 50%. 
"The people that are working with these tools have told us that their work is better than before, so we are very happy with the programme." 
The B2C implementation is the team's flagship project for 2020. Just over half has been completed to date, and the main test on this side has been achieving volume, real-time and concurrency, rather than navigating complexity. This has presented a tough technological challenge to Telefónica Spain, in providing contact centre agents with the tools they need to streamline processes when dealing with customers.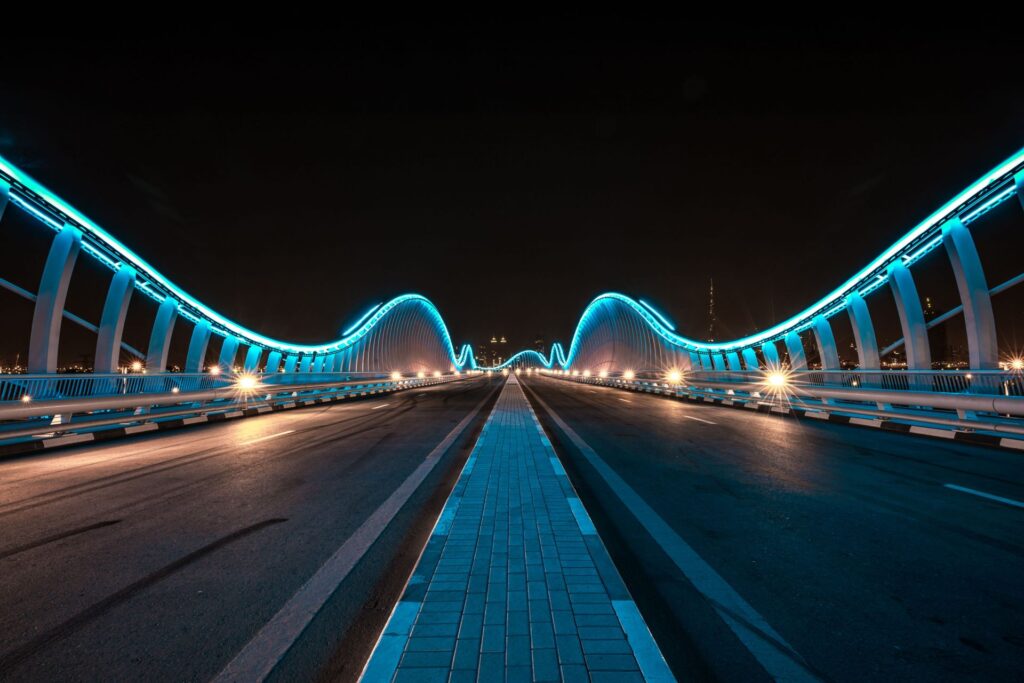 It set itself the goal of reducing handling time by around 20%, and simultaneously making the experience for its agents far more fulfilling. Part of that meant focussing efforts on real-time, which Magdalena believes is really critical for the project. 
"We need a platform working in real-time, the user experience has to be in real-time because we have the customer on the other side and every second is critical to offer the best level of service. Our customer has to work online with us, so having the feeling that our employees are working online is necessary," he says.  
"The capabilities of the project are live and we are using these capabilities now, but with the volume of the project, and the different tasks we are going to automate, I think that we are around 50% done. We have the platform running, we have our people working with this platform, but now we have to put many more capabilities into the platform." 
Telefónica Spain has relied on the support of a number of strategic partners throughout this formidable programme, and it has forged particularly strong relationships with Blue Prism and EY.  
Blue Prism is the pioneer of robotic process automation software, or RPA. RPA is the technological backbone of this digital transformation, and Blue Prism and Telefónica Spain have worked very closely since the programme's inception in 2018. In collaboration with its technology alliance partner TrustPortal, Blue Prism delivers the attended automation components for Telefónica Spain and has integrated them with more than 30 technologies.
Telefónica Spain now utilises over 1,000 "digital workers" – believed by Blue Prism to be one of the biggest digital workforces in the world – and was recently awarded Blue Prism's 2020 Pinnacle Award for its "groundbreaking achievements". 
"We selected Blue Prism because we feel it has a very good product; it is flexible, it wants to evolve, and it is introducing several kinds of capabilities into the product that are very good for us," says Magdalena. "But we are not just talking about a transactional relationship with Blue Prism, we are talking about a partnership. 
"Blue Prism is not a product provider. Instead it is here with us and it is evolving the product with us. It is working with us on a daily basis and it feels the challenges that we have. And with this evolution of the project, we also feel that we are part of their roadmap." 
Telefónica Spain enjoys a similar dynamic with EY, which has been side-by-side with Magdalena's team throughout the programme as one of its vital systems integrators. EY has a rich expertise in technology consultancy, and offers deep insights into automation deployments augmented with the likes of artificial intelligence (AI) and advanced analytics, or "intelligent automation". 
For Telefónica Spain, EY provides the external vision so essential to a programme of this magnitude. It has been involved heavily in many aspects of the "greenfield" project, from identifying opportunities to the redesign of Telefónica Spain's processes and the appraisal of the solutions put in place. Magdalena believes they are working as one. 
"We feel the capabilities EY has and the capabilities Telefonica has fit very well," he explains. "EY understands the process and the capabilities, and I think that is very necessary to have that external vision. 
"They adapt for us, and we adapt for them. So we are really a team, and we are putting the capabilities of the two companies together for a common challenge. EY also has a clear bet in automation, so it has developed very good teams on the technological side, with very good people." 
The results have been impressive. On top of the significant improvements Telefónica Spain has seen in its B2B division, Magdalena believes it has so far reduced time-of-operations in its B2C segment by around 10%. Across 6,000 agents, he says this represents major yields in volume and concurrency. Then there is the high level of service this has supported during COVID-19.
But success is judged on a myriad of factors, not just by cold data. And Magdalena doesn't shirk from the fact that there have been difficult days, trying periods. "Maybe today I am very happy with the programme, but I have to say to you that not every day in this journey has been so good. We have had bad days, and we have had bad results several times."
In order to keep perspective and to capture the overarching goals of the programme, Magdalena is guided by three principles that begin with sponsorship from those at the very top of the organisation.
"This is a transformational programme in our company, so we need the support of our executive committee," he says. "We need dedicated resources, but it's not only resources; we need leadership and an end-to-end vision of the process.
"The satisfaction of the employees is better than a couple of years ago. And that's because they want to do the high value-add tasks. They don't want to spend their time fighting with the systems. They now feel that they have a lot of capability to help the customers."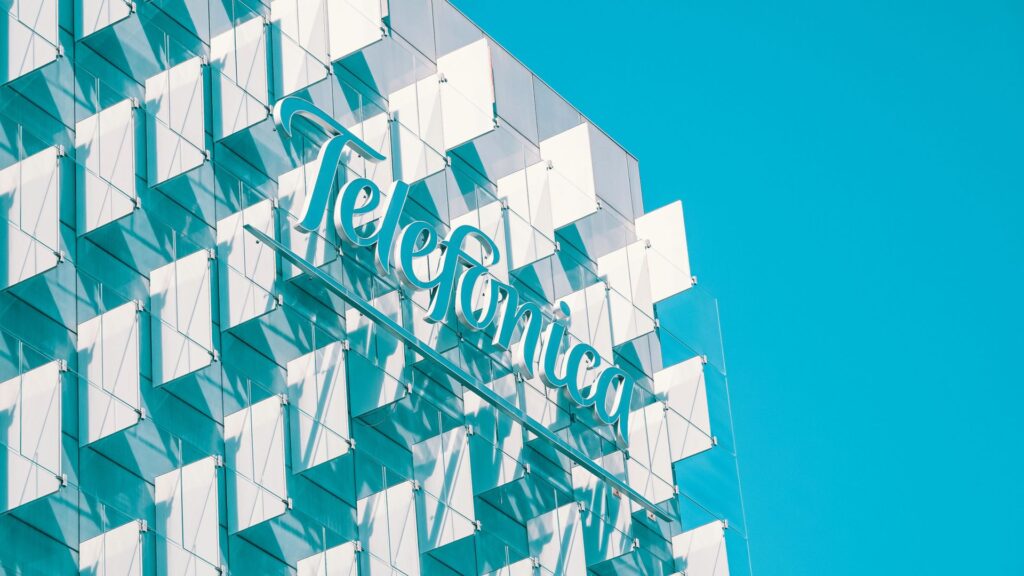 The step Magdalena plans to take next is to expand these capabilities across Telefónica Spain's workforce, "reskilling" its employees to reach even greater heights. Ultimately he wants each part of the company to include staff who can work effectively with the technologies. 
"One of the main advantages of RPA and several technologies is flexibility. We don't want to be in just the core IT area of Telefónica, we need to maximise the volume of the programme and put the knowledge in every area. There is a balance between expanding knowledge and controlling the impact, and we need to be flexible to understand the needs of the business areas, but for us it's critical." 
If you look back at José María Álvarez-Pallete's words from June, there is a repeated focus on society. Spain's society – its spirit, its economy, its infrastructure – has been stretched to the limit during the coronavirus pandemic. Telefónica is a huge part of, and plays a major role in, this society, so it has felt the full force of the virus in many ways. 
Looking forward, Magdalena is excited to see out Telefónica Spain's B2C automation programme, to explore new areas for deployment – "the next big ones are in operations and in managing our field force" – and to discover more use cases for other solutions, such as virtual agents and advanced tools that tap AI and machine learning. He is also anticipating even closer collaborations with Blue Prism and EY as they take their highly-innovative work to a broader market. 
Yet all of this in the end feeds into one collective focus, which is supporting Spain's society. The relationship between Telefónica Spain and its people has undoubtedly been challenged during COVID-19, but maybe the bond is now tighter than ever. Certainly from the company's viewpoint, never has its dedication to customer service been greater.
"Everybody in Telefónica works to connect the people, and to put the best services on the side of the customer. I feel that automation is a must to achieve this goal, and I think that the COVID-19 pandemic has shown us that."
He concludes: "In Telefónica, I have worked in a lot of areas and in a lot of geographies, so I think that I have a good understanding of the company. And I'm proud to work in a company like Telefonica because, for us, the main priority is the society in which we work.
"The customer is always at the centre of everything that we have done, and this customer obsession is critical for us. I'm very proud of that."