TAPPING TECHNOLOGY'S POTENTIAL
Thames Water is achieving digital excellence in the relentlessly challenging utilities industry. CIO Tony McCandless takes Digital Bulletin through the transformation process and tells us why a robust technology layer will allow the UK's biggest water company to deliver a service revolution for its customers
To mark the point Thames Water has reached on its technology journey, Tony McCandless prefers to use a baseball analogy. "We've got to first base," the company's Chief Information Officer reveals to Digital Bulletin from inside its headquarters in Reading, UK.
Ever since McCandless joined Thames Water – initially on a consultancy basis in 2017 before quickly signing up full time – the UK's largest water and wastewater services provider has been on a mission to reframe its entire operating model around digital excellence, with the wider goal of transforming the experience for its 15 million customers.
It has been an undertaking of not inconsiderable proportions, with Chief Digital Officer John Beaumont and McCandless leading the charge. In a short space of time, Thames Water has completed some ambitious change programmes to greatly enhance its technology and IT capabilities. Simultaneously, it has been planning for a future that will see it invest £1 billion ($1.3 billion) in industry-leading technology by 2025.
All in all, time has been a precious commodity for Thames Water's technology workforce and raft of strategic partners; less time for theorising, more for action – especially given the standing start its teams endured at the beginning of the process. Now it has all but reached the end of phase one, McCandless can reflect on this with a refreshing honesty.
"I think it's fair to say that there had been over a decade of under-investment in the asset of technology," he admits. "In the two-year period, we've rewritten our contracts with our partners and suppliers, we will have moved on to a new mainframe, we have done an end-user compute [EUC] roll-out across the entire estate and changed people's ways of working, we've remediated a lot of applications, we've completely refreshed our networks and we've built two new data centres. So it's been an exciting two years."
Technology is increasingly the key enabler for utilities companies feeling the squeeze of customer pressure, regulatory compliance and stakeholder demand.

As the biggest organisation of its kind in the UK, Thames Water has a sizeable public profile. It is responsible for the daily supply of 2.6 billion litres of tap water to around 10 million customers throughout London and across the Thames Valley, removing and treating more than four billion litres of sewage for an additional five million. Its services touch 27% of the country's population and it manages some significant water infrastructure projects, including the £5 billion Thames Tideway Tunnel. In summary, a reliable Thames Water service is nothing short of essential.

"People don't necessarily realise, for companies like Thames Water and the water industry, just how complex it is for you to be able to go home, turn a tap on and flush your toilet," explains McCandless.

"Behind that is just a huge amount of effort from all of the assets that we have and all of the people that are running them. And there is maybe an illusion as well, about the size of companies like Thames Water; we're only 6,500 people, so when you put it in that context, and then all of the things that we've got to deal with; water factories, science labs, sewage works, pumping stations – it's a fantastic jigsaw that we all deal with. Below all of that, there needs to be a solid technology base that helps enable it."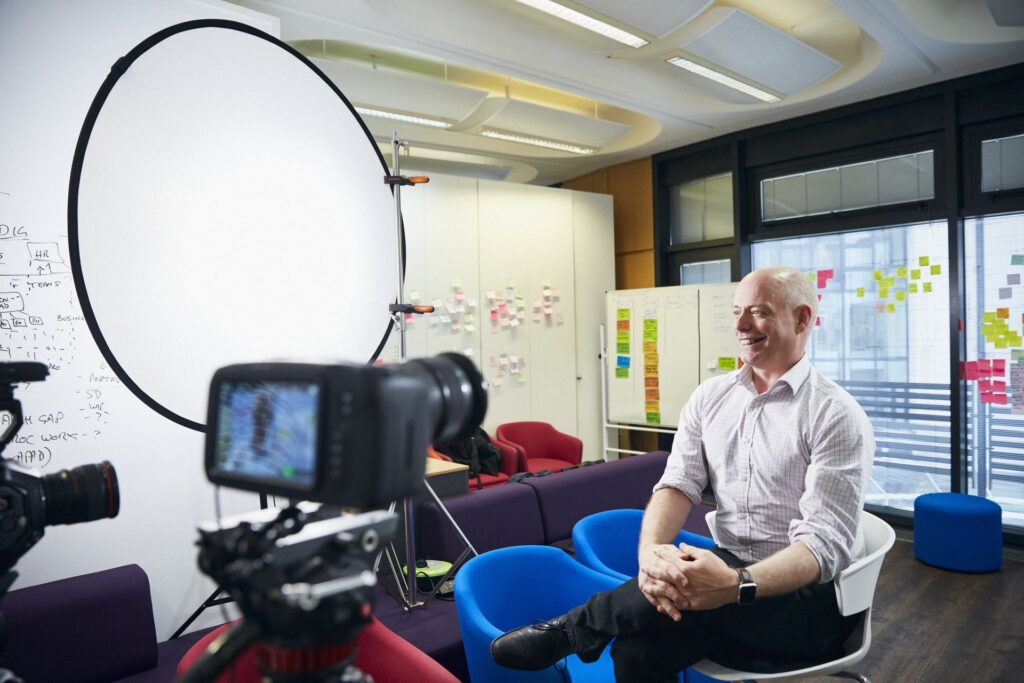 To align with its customer-centric business plan, Thames Water has primarily focused on technology initiatives that bolster its service delivery. One such example was a major undertaking to implement a new CRM (customer relationship management) and billing platform for its customers, a project named internally as the Spring Programme.

The Spring Programme wrapped up its final large-scale migration at the end of 2019, with 3.2 million homes now active on the platform. Users dealing with Thames Water, and especially those with urgent queries, are now addressed in a much faster and more accurate way than was possible before.

"I think Spring has been an incredibly important programme for Thames Water," says McCandless. "Anyone who's been involved in either of those types of projects before [CRM or billing] knows that it is a whole can of worms. When you try and do both of them together, it seems like some form of lunacy. It has taken a number of years to get there but it's really critical because it allows us to have a 360-degree view of the customer."
An indispensable technology support for Thames Water on the Spring Programme has been Wipro, the billion-dollar Indian IT services organisation. Wipro's SafeWater Rapid Deployment Solution – pre-built with water industry-specific business processes – smoothened the shift to Thames Water's new SAP-based CRM and billing solutions after 20 years on legacy.

"Wipro has been resilient, it's kind of rolled with it when things haven't been going well, and when they have, it's celebrated with us. It remains here for the long-term and it has a good team of knowledgeable people," adds McCandless. "Having finished the Spring programme as a large waterfall programme, we've now turned that into four specific product areas, so we're really looking at moving it into a DevOps scenario. I think for Wipro and us it's a fantastic opportunity to get into a highly-active and fast-paced improvement model."
For the extensive Spring Programme, Thames Water also benefited from the input of Accenture – but the consultancy giant's main responsibility as a technology partner has been to execute the comprehensive EUC roll-out and network BAU (business-as-usual) services, pinpointed by McCandless as core elements of Thames Water's transformation.
Accenture's EUC refresh saw it deploy a suite of Microsoft products, including Windows 10, Office 365, Skype and Microsoft Teams, to Thames Water's network of devices, instantly transforming the user experience for employees and, in turn, the service to customers.
According to McCandless the residual gains from working with Accenture are, however, even more valuable than technical implementations. "The emphasis was actually on the business change element more than technology, because we're changing how people work, so it really brought some skills to the fore there," he outlines.
"A lot of our work was sprint-based, so two or three weeks of effort with something out of the other side that we can measure, and I think that brings the best of Accenture into play. When it's got something it can really help you move the needle on, it gets them excited and it helps us. Accenture brings a known capability. It is a global player, it is large-scale, but when you get down into it, to be able to help us with business change, with a process approach, it is really, really critical."

Beaumont and McCandless have steadily grown Thames Water's internal teams to support these initiatives, moving from a largely outsourced model to a 200-person technology function. Under McCandless' CIO organisation exists three core units: an ITIL-based service team with a SIAM (service integration and management) layer of around 100 specialists, a delivery unit for digital projects and programmes, and most excitingly for McCandless, a recently-formed, product-led development function.

Through the adoption of new DevOps models, McCandless says the development team will ensure the continued iteration of Thames Water's products and platforms.

"I really have a lot of faith that adopting the product-based model will allow us to respond to business needs and [make us] more likely to deliver outcomes that really fit that business need, while having the flexibility along the way to make some changes that we may take on."

Crucial to this vision is the maturation of an IT architecture that Thames Water's teams can count on day-in, day-out. Like most organisations of its scale, Thames Water's underlying infrastructure and systems are complex and require their own intelligence to be managed and maintained.
Thames Water has enlisted the help of AppDynamics, a Cisco company and the world's largest and fastest-growing APM (Application Performance Monitoring) vendor. AppDynamics enables enterprises to accelerate their digital transformations by actively monitoring, analysing and optimising complex application environments at scale. McCandless first ran the AppDynamics platform on the Spring Programme estate and after being struck by the "ridiculous" levels of insight, it is now being applied across Thames Water's full environment and application stack.
"I don't think it matters what company you are a CIO for, the challenge of knowing what is going on in your estate – from an infrastructure level, an application level, an end-user experience level – remains the same, and I think AppDynamics has brought a lot of capability into that," McCandless says.
"At the end of the day, we're always going to have issues and we're always going to have incidents. In order to be able to respond to them quickly and restore service, having the likes of AppDynamics help guide us to where the problem is really helps the business. And that in turn helps us give a fantastic service to end customers."
The real-time capability of the AppDynamics platform is reflected in Thames Water's wider objective of drawing on data to become 20% more efficient by 2025. A key tenet of the company's five-year business strategy – which includes the £1 billion technology investment – is to "use technology to turn customer insight into action". It aims to engage with operational data to manage its water networks, predict leaks and flooding and to improve the speed and quality of its responses.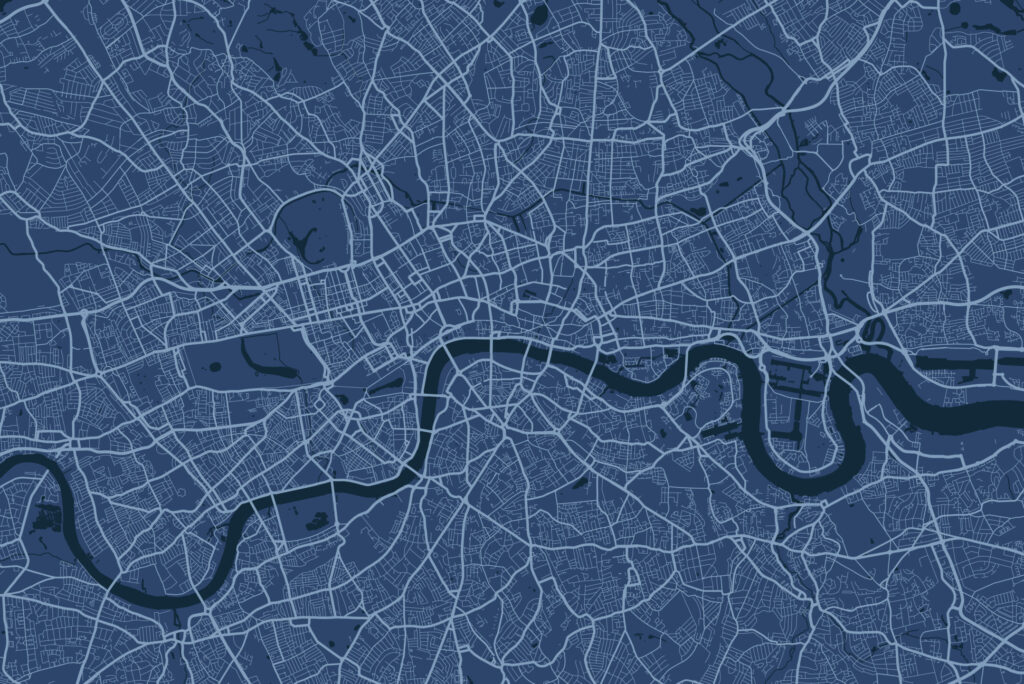 McCandless doubles down on the vital role data intelligence will play in Thames Water's digital-led future, revealing that it is currently standing up its own "data factory" to consolidate and systemise the vast amount of data that exists across the business.
"We're a company that has people who have been here two, three, four decades, and they have such incredible knowledge – now what we need to do is capture that knowledge and feed that into our systems," he explains. "We need to knit it together and work out what analytics are really, really important to each part of the flow. And that way we know what our waste teams need, what our water teams need and what our engineers out in the field need.
"To spend £1 billion over the next five years is a lot of money but to put it in context, Thames Water runs 139,000 kilometres of water and waste network which would go around the world three-and-a-half times. We have got to invest in technology inside that network in order to know what's going on with it – where water is flowing, water pressures, how the pipes are, how the sewage treatment works are, and bring that together in a data model that allows us to be more proactive than reactive."
Any technology investment, not least of the scope and size Thames Water is making, must be rigorously controlled and McCandless saw the need to engage another specialist partner in this area in the shape of Apptio. With its range of software-as-a-service business management tools, Apptio is expert at translating IT spend into tangible outcomes, using machine learning to analyse, optimise and plan financial outlays.

Thames Water first worked with Apptio on a vendor rationalisation programme before entering a more strategic partnership. The purpose is to give its leadership team a transparent view of operational IT costs as well as a total cost of ownership for both services and applications, all based on Apptio's well-established Technology Business Management (TBM) framework.

"I think it's really critical," adds McCandless. "There's nothing that you can do that doesn't cost money. And it's easy sometimes to construct technical platforms and applications, but you've got to do it with a cost in mind. So with the Apptio platform and capability as the foundation stone of managing that, I think we can be confident that anything that we do, we will know the cost and value.

"TBM has given us the ability to work with the business but also with finance, so we can actually have conversations in universal terminology. We can reassure the finance department that we in technology actually have a grasp on this."
Prior to laying out its £1 billion investment plan, Thames Water gathered detailed feedback from one million of its domestic and wholesale customers. As a result, a significant outcome is the design and roll-out of a brand new customer care platform. The business has close to 60 million interactions with its customers each year so, for the technology and digital teams, this project is a matter of great importance.

The platform promises to take Thames Water's operational resilience to more robust levels, while transforming the effectiveness and efficiency of resolving customer queries. Backed up by the installation of 700,000 smart meters, Thames Water's service delivery will become more personalised than ever before.

"Our customer care platform is really at the centre of how we enable our teams to be able to interact with our customers," outlines McCandless. "If you think about it, you as an individual; when was the last time you actually called your water company? You may call to query your bill, you might call to report a water leak or a sewage incident. All of these things are when customers are probably in a heightened state of being concerned about something, so our ability to be able to respond to them in a manner that appreciates that and to be able to get them a response to what they're asking is critical."

Customer-centrality evidently drives Thames Water and its employees; the 2025 business plan lays out its vision of being 'Here for you, in a changing world'. The organisation recognises the diverse requirements and differing circumstances of its 15 million customers, and the plan was scrutinised in detail by Thames Water's Customer Challenge Group.

The leadership team is intent on building a community for Thames Water customers, which includes the launch of an online service to host and facilitate conversations between users on key topics, yet another way for Thames Water to glean insights. McCandless says this customer focus shines through each and every day.
"That's where our future ambitions lie. We have got a lot of focus on responsibility; environmental responsibility is really critical to us too. So I think it's about looking after the environment, looking after our customers, and it may sound a little contrite, but being a good place to work. Since I came here in 2017, I can truly say this is undoubtedly the best job that I've ever had.

"We've had a lot of challenges but the team here just said: "We'll listen, we'll have faith in the things that you want to do, we'll sponsor them. And it's great to be in that environment and to say that we've put these things together and we're making a difference."

As the CIO of a utilities firm, McCandless' burning ambition is to turn Thames Water's technology into a utility itself: "I want it so people can rely on it, the same way that they do on turning the tap," he finishes.

"I personally wouldn't know what to do with a job that was just joining and churning the handle – so while we've done what we've done, the path ahead in the next couple of years is still massively challenging to build on the basics that we have here and continue to make an impact that helps Thames Water, helps the people here and helps our customers."