The cloudification of Lebara
Faced with regularly losing some of its best technologists to costly and time-consuming infrastructure projects, Lebara CTO Torsten Minkwitz decided it was time to change tact in the form of a public cloud migration. Here, he tells

Digital Bulletin

how the initiative has progressed so far, along with giving us his views on working through a pandemic and the timetable to full cloudification.
As a mobile virtual network operator providing services all over Europe and beyond, Lebara relies heavily on its talented team of technologists. The prospect of continuing to tie many of them up with the nuts, bolts and servers in the company's data centres, rather than working on value-adding technologies, was wearing thin. 
It was a familiar bugbear, says Minkwitz, speaking exclusively to Digital Bulletin. "Over the course of my career, I've been in many situations where you're asking the business to invest millions in these types of upgrade projects, which offer no business value at all. All that really happens is that you spend that money on replacing what you already have. You also have to freeze what you're doing in other areas while you change systems. 
"It was clear to me that I couldn't afford in the long-term to have all these skills working on the hardware, on backup robots. It would just eat away resources instead of focusing on the more customer-facing tasks."
With much of Lebara's real estate, such as web pages and CRM systems, already hosted in the cloud, the decision was taken to bring its infrastructure – including its IP and voice networks – in-line with a large-scale cloudification migration project that has already cut the number of Lebara's London-based data centres from four to three. 
AWS and Azure were chosen as the public cloud vendors, with Minkwitz keen to take advantage of the competition between providers, as well as the automation and bandwidth management capabilities that are built into enterprise cloud packages. 
"We had a discussion about which providers could support us best, and it's not so much that one is cheaper, they all cost the same," he says. "For example, one vendor came in and said, 'I'm going to give you architects for free and bring in other vendors to help you to become faster'. It's more about those things than the actual pricing, because there are complexities involved in running two public clouds. 
"Cloud for me is virtualisation plus automation. We get a lot from the cloud that is being built by AWS or Microsoft on their cloud platform that previously we would have had to use lots of our people for. If we want to spin up a certain type of software, we are able to go into the console and spin it up, whereas before that would have been several weeks of work. 
"There is a lot of automation that is coming from the cloud that is very good for us. Again, that allows us to concentrate on things that add value, which is the application, and not so much on working on layer upon layer of technology."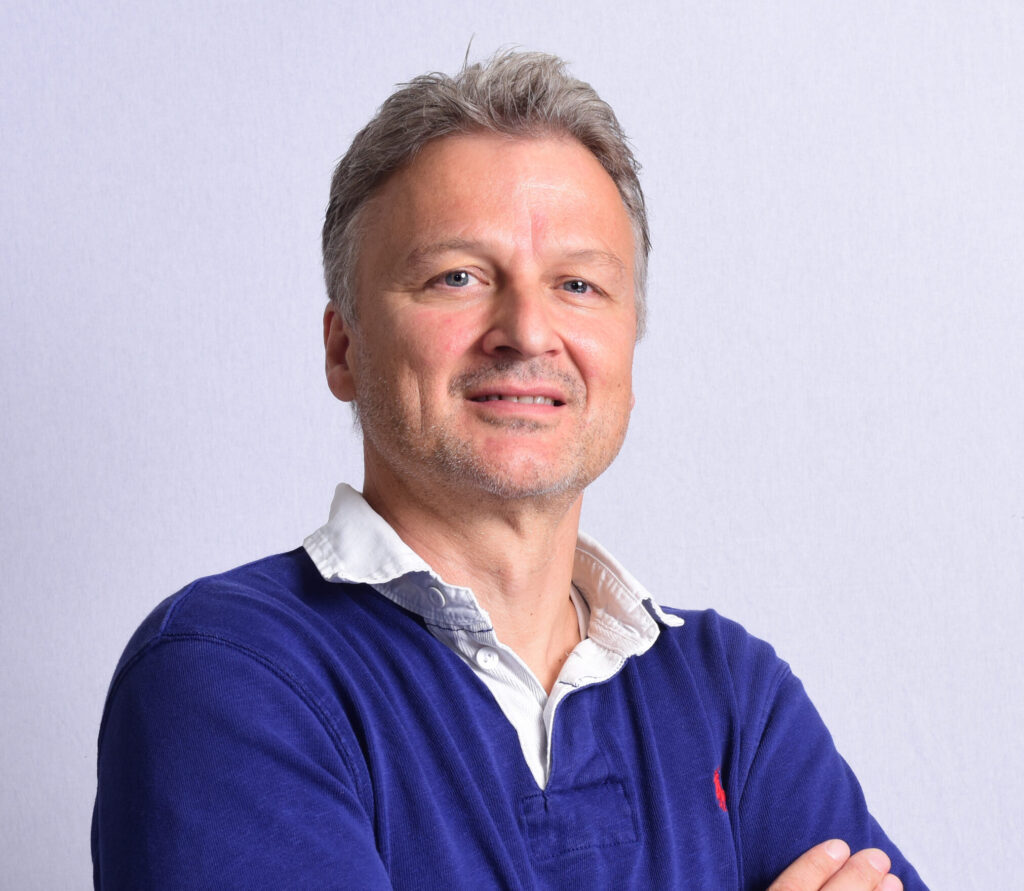 Given the position of much of the company's key customer systems already sitting in the public cloud, the majority of stakeholders were very comfortable with the decision. However, as with any large-scale technology project, there were some concerns and misconceptions.
"There were some doubts in the beginning about how to get telco-carrier grade systems into the public cloud, so we spent time speaking to the technical people who had to gain trust that it was the right way forward," says Minkwitz.
"Things have changed since my first CIO position in Slovakia 20 years ago when there was a move from classical data centres manned by people to 'lights-off' data centres, which are very common today. But when we committed to this cloud journey, I had one of my best engineers ask if I still needed them.
"I was a bit taken back by that because why wouldn't I still need one of my best engineers just because we've moved to a data centre operated by Amazon? It shows that any change of this type can lead to uncertainty so we really concentrated on speaking to our people and getting them any training they needed."
One of the first major pieces of work to become a fully cloud-based mobile provider was to turn to Openet, the Irish Business Support Systems specialist, to deliver a comprehensive charging solution to Lebara in the UK, Denmark, Netherlands, France and Germany. 
Minkwitz says the Openet solution has given Lebara flexibility in how it develops, rates and monetises its services and provides the company a platform on which to drive real growth.
"In the past, we have done a lot of the offer configurations ourselves, but whenever it was a bit more complex – so if we wanted to connect to new countries – we were very dependent on the vendor and I think the new set-up allows us to make changes in a more lightweight way," he says.
"Many business processes will be much more flexible because of the new software, particularly because it is much more modularised and when we need more scale, it makes it really easy. With on-prem, when you need more scale, it means more hardware." 
While the main thrust of Minkwitz and his technology team's project is a large-scale migration to the public cloud, as a company in the mobile industry, the importance of being 5G-ready couldn't be ignored. A key capability of Openet's charging system was its compatibility with 5G, something that Lebara was insistent the winning bidder for the contract would be able to provide. 
"We need an upgrade path towards 5G, and we need an easy upgrade path to 5G, which was offered by Openet. We think the way they attacked the topic with a microservices approach, which makes software very modular, is the right way to go," Minkwitz says. 
"For the online charging system, 5G is probably not an immediate topic, so we want to run the project in a 4G way to begin with, but 5G is going to dominate the mobile industry over the next couple of years, so we will go there and it is important to understand how to get there." 
The relationship with Openet has been built on the back of mutual trust and understanding of Lebara's goals. Minkwitz says he has been impressed with Openet's enthusiasm and commitment to the project.
"We see it very much as a long-term partnership because we don't plan on switching again over the next decade, because we don't want to run another upgrade project, another exchange of the online charging system projects. We just want to use that software to the maximum benefit of our customers."
A clear driver of Minkwitz's ambition is to free up Lebara's technology team to spend more of its time working on customer-facing initiatives and projects, which promises to be something of a win-win of a fulfilled workforce and a client base that benefits from a greater focus from Lebara.
He describes the move away from labour-intensive infrastructure upgrade projects, where technology teams can get bogged down in the intricacies of physical routers, electricity supply and air conditioning as a "relief".
"I think most of the employees want to add value to the business and they want to be seen as doing something for our customers," he says. "It's much more fun and rewarding to do something that adds more customers, or gets feedback from the business that what's been done has reduced customer complaints, improved customer experience or opened up a new market for the company.
"Everybody wants to get that feedback that they've contributed to something successful, it is rewarding for people and that is the way the majority want to go. Our customers will benefit from the fact that my team will put all its energy into improving customer experience instead of doing every screw and bolt in the infrastructure."
But the cloudification project is not just about making staff and customers happy, it also comes down to cold, hard numbers. By eliminating the regular and costly infrastructure upgrade programmes, Minkwitz says the company has paved the way to make significant savings.
"The most important change will be less capital spending on upgrade projects, getting new hardware installed and that will have a big impact. The CapEx is where we'll benefit the most. Once we are through this entire cloudification story, which will take a few years, I think there will probably be a 50% reduction of the normal annual CapEx – I'm pretty sure that will be a reduction of at least half."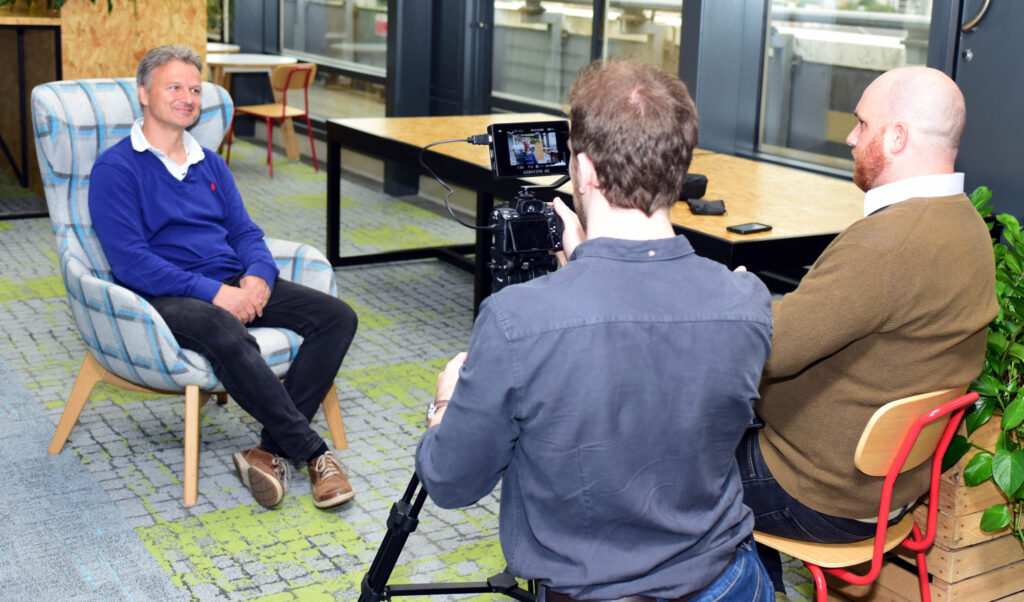 There is still some way to go until those savings are achieved, but Minkwitz and Lebara have marked out a timetable to build on the work that has already been completed. It is expected that the cloudification programme will achieve some pretty significant landmarks over the next 18 months.
"With Openet we are putting the charging system into the cloud, and then the next step will be to go to the voice core, which we also want to cloudify step-by-step. The last piece is the IP network that will be cloudified, so it is very much a step-by-step approach," he comments.
"We don't want to take too much of a risk by doing too much at the same time but it is a clear goal to move from on-prem to the cloud. It's a multi-year endeavour. An important milestone will be next year, finishing the Openet project and after that in 2022 we'll see some changes in the voice network."
What is remarkable is that the COVID-19 pandemic has not knocked Minkwitz and his team off-course, with deadlines still being achieved while the vast majority of the company's technology staff are working remotely. In fact, he says, some of the cloud migration work streams are actually running ahead of schedule.
Against the backdrop of rising cases in early March, Minkwitz put in motion a plan to continue to progress the project in a lockdown-style environment that has stood up to perhaps the greatest challenge faced in a generation.
"We asked everybody to stay home in all the different countries where we operate and just to test whether we would survive that. That date was the first day of becoming fully virtual, and we have stayed that way, which has been quite challenging for our team," he says.
"It was quite tough for everyone but it actually worked much better than I thought. We haven't lost any speed in any of the projects, and people have continued to work very hard. The team asked if we could still have standup calls every morning so that we still feel like one company and didn't forget about each other, which was a really good thing.