The 'Intelligent Transformation' of Lenovo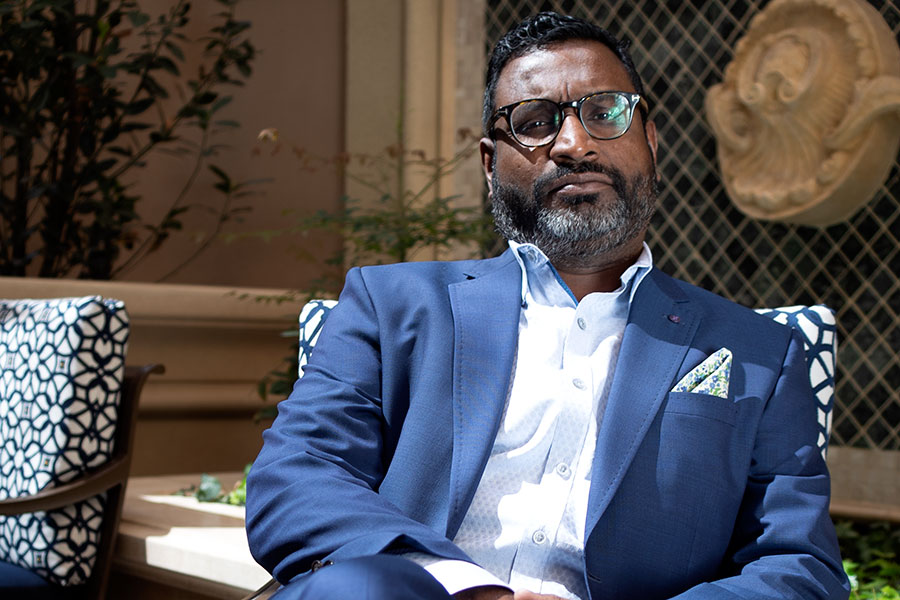 Liu Chuanzhi, along with ten other Chinese computer engineers, had taken a professional gamble.
It was 1984. Chairman Liu had a respectable career and a growing family, but he also had a vision to do something different. Seeing the future, his group came together and founded New Technology Developer Inc., a vehicle for computer science backed by the Chinese Academy of Sciences. Equipped with just $25,000 and a small bungalow for an office, the team got down to work.
Inconceivable at the time, this basic operation was the start of something hugely significant, not just in the Chinese business landscape but to the country's whole culture. The company that would one day be known as Lenovo had been born.
The fact that Chairman Liu is still recognised as the father of China's IT industry, and held in such high esteem, is also an accurate measure of Lenovo's reputation. Through multiple transformations since 1984, Lenovo has conquered the technology sphere, an against-all-odds journey made possible by tenacity, bold strategy and strokes of genius.
Today, Lenovo is a rare thing: a Chinese organisation that has gone truly global. With $50 billion in yearly revenues and 54,000 employees worldwide, Lenovo is universally recognised and respected. But in this era of relentless digital transformation, it is now drawing on all of its experience to gain forward momentum and redefine the new paradigm.
Ajit Sivadasan, 13 years at senior level in the business, has had a front-row seat on Lenovo's journey. As leader of the company's customer-facing e-commerce and digital strategy, he is part of a senior team charged with steering it through the current phase of change. The firm's past record holds it in good stead, he says: "The pedigree of innovation has been there right from the beginning."
Back in the mid-1980s, New Technology Developer Inc. quickly morphed into Legend, and Liu's team forged a niche, selling IBM-compatible PCs on the Chinese market. The vital next step was the creation of a proprietary circuit board that processed Chinese characters.
Four years after launching its own PC for the first time, in 1994 – a decade on from the company's humble formation – Legend grew into China's biggest PC manufacturer. With domestic dominance achieved, Sivadasan picks up the story, introducing a major milestone shortly after Legend became Lenovo in 2003.
"(From) 1984 through 1994, it went through this process of discovering what it was," he says. "2005 was a big year. The current CEO Yang Yuanqing – we fondly call him YY – decided that in order for Lenovo to grow, it had to have an international partner. That's when it decided to acquire the IBM PC business.
"That was the first major international move and, quite frankly, today everybody views that as a pretty historic accomplishment; for a Chinese company to buy a western company."
The $1.25 billion takeover propelled Lenovo into the global market, transforming it into the planet's third-largest PC maker overnight. But another decade later, the wheel turned again – and through two further high-profile acquisitions, it entered new territory in the enterprise and mobile sectors.
"We bought the IBM (x86) server business and the iconic Motorola business from Google," Sivadasan continues. "In the process we became a very complex and a very different company than just the company that sold PCs. We had three legitimate businesses that were very, very different, with various personalities and one with three distinct cultures."
Culture has been a running theme for Lenovo ever since the historic IBM buyout in 2005. Not only did that acquisition instantly double sales, but it also granted it complete strategic control over a traditional and iconic western behemoth. East had collided with west; IBM had revolutionised the PC industry and now a Chinese company was at the wheel, steering research, development and manufacturing.
This is a topic that Sivadasan – Indian-born, United States-based – has spoken extensively on; how deep-seated business practices from opposite sides of the world have come together in the name of Lenovo to create a new type of brand. A challenge that went far beyond anything encountered in regular M&A, the company had to mesh cultures on an enormous scale.
"I joined Lenovo in 2006 and at the time, the merger had been around for about a year, give or take," recalls Sivadasan. "You had IBM executives on one side, and then you had the Chinese executives on the other side. YY, incidentally, stepped down to take the Chairman role, and gave up his CEO role to an American CEO, in the hope of making sure that the cultures were well-integrated.
"The Chinese culture is very different in the sense of how they make decisions. The way they think about a problem, the way they solve a problem, the way they collaborate, is very nuanced and in many ways reflects the long history they have from a civilisation standpoint.
"When you put yourself in their shoes, you begin to understand that collaboration comes differently. I can tell you for a fact that it takes a long time for a lot of people to understand, and that was a big challenge for us. Chinese culture is much more about collaboration, getting everybody to agree and it's not about one-upping; it's about teamwork. There were a lot of subtle nuances that were at play."
One critical driver in this years-long transition has been Lenovo's Morrisville office in North Carolina, where Sivadasan is one of 3,000 employees. Determined to establish a foothold outside of China, CEO Yang temporarily stationed himself at the Raleigh-Durham campus and the business views this location as its co-headquarters alongside its Beijing site and corporate base in Hong Kong.
Serving as a sales, operations and research centre with close proximity to a major manufacturing facility in Whitsett, Morrisville has been the beating heart of Lenovo's globalisation. The largest of 15 locations across North America, it is a beacon of Lenovo's diversity and innovation, according to Sivadasan.
"We have most of our development happening there, we've got a lot of our senior executives sitting there, and it happens to be a place where we have a lot of investment in terms of manufacturing and other innovations," he adds.
"It's all about talent. We never want to be in a position to discount the talent that we have in a place like North Carolina, which is surrounded by universities and has a rich ecosystem of tech companies and biotech companies. You always want to leverage that and not lose those people and their expertise."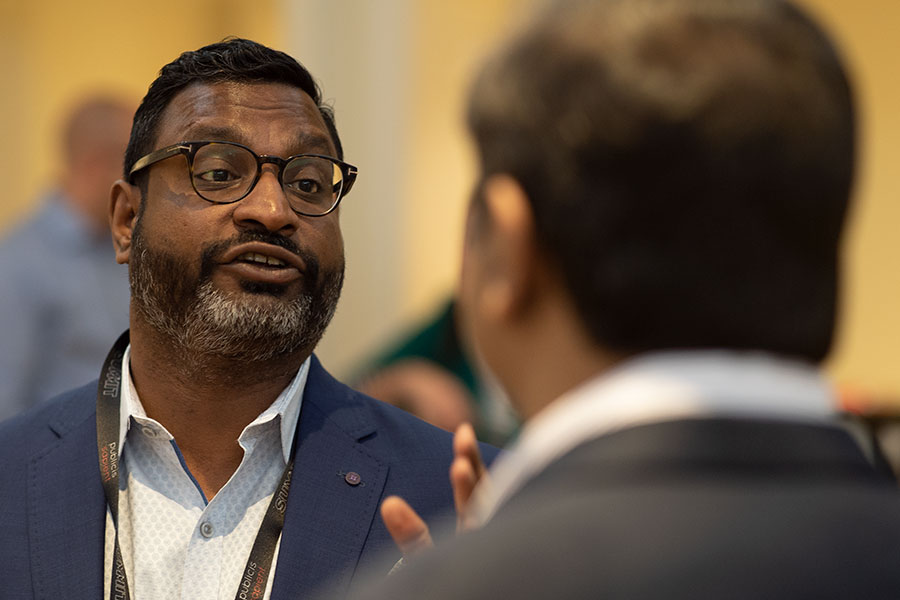 Technology companies are having to fill an ever-broadening range of high-skill jobs in the digital age, and this is especially applicable to Lenovo with its current outlook. It is in the 'acceleration' phase of its latest metamorphosis; the IBM x86 and Motorola acquisitions led to growth away from PC making, but it is now occupied by the pre-eminent technologies in business.
It is a strategic focus that CEO Yang and Lenovo have termed the 'Intelligent Transformation', where big data, cloud and artificial intelligence are converging to deliver on an ambitious objective: unrivalled customer-centricity.
Its data centre group has become both indispensable and is driving hyper growth, in the most recent quarter achieving triple-digit growth year-on-year in North America. The same set of figures boasted record global profits in its Intelligent Devices Group, which included a first-time profit for the Mobile Business Group since the Motorola acquisition in 2014.
Powering this success is Lenovo's winning combination of smart devices and infrastructure, now at the core of its business. Connected products are serving homes and offices, while enterprise is building trust in its ThinkSystem and ThinkAgile data centre solutions. Sivadasan says that to stay on an upward trajectory, however, Lenovo must always listen to its customers.
It's not an easy thing, to have systems aligned so we can actually treat every customer in 165 countries well," he admits. "Having infrastructure that can identify with customer concerns about privacy and other things, and trying to deal with the seamless customer experience, will always be challenging. But we also realise that if you we don't do that, well, it's going to be a huge problem in the future.
"Having an end relationship with the customer becomes really important as we go into smart IoT (Internet of Things), as we go and work with a consumer that really is connected all the time. If you want to service them, you have to move to this next evolution of technology. In many ways, it's a business model; we just recognise that customers are truly important and they're going to have a much bigger voice in the future of how the technology is going to be used."
Lenovo isn't working alone on its 'Intelligent Transformation'. To achieve maximum customer-centricity, companies must explore every technological avenue available in order to make the necessary gains – and Lenovo is no different.
But it is impossible for organisations to harbour expertise in every strand of technology, such is the searing rate of development. Partnerships are therefore critical to ensuring both delivery and futureproofing, and Lenovo has a broad spectrum of trusted collaborators to call upon.
As VP for Global eCommerce, Digital Marketing and Platform, Sivadasan is responsible for growing Lenovo's digital sales around the world. It has online presence in over 35 countries compared to just five when he first joined the company, but Sivadasan is now committed to doubling its online sales over the next three to five years. A key strategic partner for meeting this target is Adobe.
Lenovo uses Adobe's full suite of Experience Cloud products to orchestrate the optimal customer experience, from establishing audience profiles to utilising advanced data analytics and executing first-class commerce and marketing through Magento Commerce and Marketo Engage.
Sivadasan expands further, commenting: "The reason I like Adobe is selfishly because of its technology and the technology platform it provides. Ultimately, what we are really trying to do is figure out how to leverage technology to help solve the customer journey by connecting the dots. Adobe has probably the most complete end-to-end solution to manage this journey online."
Partnerships also create a fertile innovation environment and for Lenovo, its long-standing relationship with Course5 Intelligence offers it the scope to identify untapped opportunities around big data and analytics. By using artificial intelligence and machine learning, Course5 Intelligence helps companies along their path to digital transformation powered by data.
"Many of the things that we've worked on with Course5 Intelligence over the last seven or eight years have reached maturity and we have been able to immensely benefit from such collaboration," adds Sivadasan. "It has a data analytics platform, it is heavily invested into artificial intelligence and it's doing a great number of things that are cutting edge. It's another example of a great partner that we have a lot of trust in.
"With most partners, we have a relationship that's very similar, which is the ability to experiment, take risks, have open conversations, sometimes difficult conversations, but above all, have a personal relationship and a sense of trust to say 'Look, we're trying to do what's right for both of our businesses'. That's what it takes, it's like a friendship."
Looking to the future, Sivadasan says Lenovo is motivated as much by how much technology can help the human race as improve its own bottom line. "If you really think about a lot of the work that we're doing, whether it's with a hospital in Utah doing cancer research, or enabling genome research in Barcelona, it's really about using technology to solve humanity's greatest challenges.
"I can't predict where the future is going to be in ten years, quite frankly. I think there's going to be a significant amount of disruption. There's going to be a lot of change in the landscape, but my sense is that Lenovo will be a $100 billion company that really is going to be on the cutting-edge of technology that continues to innovate and help solve humanity's great challenges."