The Perfect Marriage
E. Wedel is Poland's most famous chocolate brand. Owned by LOTTE Wedel, this year marks its 170th anniversary. While celebrating an illustrious past, it's also looking to the future. We spoke to them about a digital transformation that has married its traditions with modernity and afforded them unprecedented growth
Have you ever been to a chocolate factory? They may not be quite as fantastical as Willy Wonka's, but there is a real magic to them. First, the smell: the unmistakable scent of cocoa beans takes you straight back to childhood. Then there are the production lines, glistening with thousands of chocolates of all shapes and sizes. It's both luxurious and playful, nostalgic and contemporary.
Since 1851, E. Wedel has been providing these tantalising smells and senses to Warsaw. Poland's oldest chocolate brand, Wedel is celebrating its 170th birthday this year. In that time, it has established itself as one of the world's finest chocolatiers, with its products available across the five continents.
There is always a defining feature among well-known brands that have longevity at their core: constantly transforming while maintaining its traditions. Wedel is no different. It is currently going through a digital transformation of its supply chains as it looks to expand its markets even further, embracing robotisation while also ensuring it loses none of its emphasis on product quality. Throw in a holistic sustainability drive, and Wedel is very much embracing the future while also maintaining its 170-year traditions of using the finest ingredients to create its well-loved chocolates.
Wedel's COO, Slawomir Kluszczynski, is responsible for co-ordinating the company's supply chain activities. He is evangelical about both Wedel's traditions, and its future.
"We have 1,300 people passionate about chocolate at Wedel," he tells Digital Bulletin. "People who invent chocolate, who taste chocolate, who are masters of chocolate. Our team has energy, has spirit, and is challenging the status quo. That ethos comes from our founders, 170 years ago – the Wedel family – and carries on to today."It's a great heritage, and this great heritage is very much combined with innovation and modernity."
The dynamic transformation started in 2018. One of the six main pillars of Wedel's commercial strategy, the reshaping of the supply chain was a reaction to Wedel's rapid growth: the company simply needed more capacity to sustain the level of growth it was going through. At its heart was – and continues to be – increased efficiency through automation and digitalisation. Alongside that goal sat two others: empowering the workforce, and embracing sustainability.
The robotisation of old and new lines has had a significant impact on capacity, and Wedel has fully embraced it. "I call robotisation a very wise approach because we do it gradually," says Kluszczynski. "We choose the most efficient areas for robotisation, especially in the factory, but also elsewhere. And then we take care of our people by moving them out of certain jobs. That doesn't mean we are reducing the jobs, we are taking care of it in such a way that people can be moved to other more skilled roles."
Packaging thousands of chocolates can be complex work. In order to be innovative with robotisation, Wedel partnered with ATP – a Spanish company specialising in robotic packaging machines. Wedel had already worked with ATP on a couple of important projects, so when it came to choosing the partner to help reinvent its supply lines, it turned again to ATP. Wedel knew that ATP possessed two vital factors: innovation and trustworthiness.
"We chose them as our partner because they can be innovative, they can be quick, they can be flexible to our specification, they can deliver reliable solutions, and they have an excellent track record," says Kluszczynski. "We got what we expected, especially last year when we implemented robots in our second line, which was faster with a bigger output.
"We could rely on them even during the pandemic, because last year it was very hard but we didn't stop – the product was continually developed. They're a reliable partner, an experienced partner, and they also have a good knowledge. I'm very happy with ATP as our partner and the qualities that they deliver is always appreciated."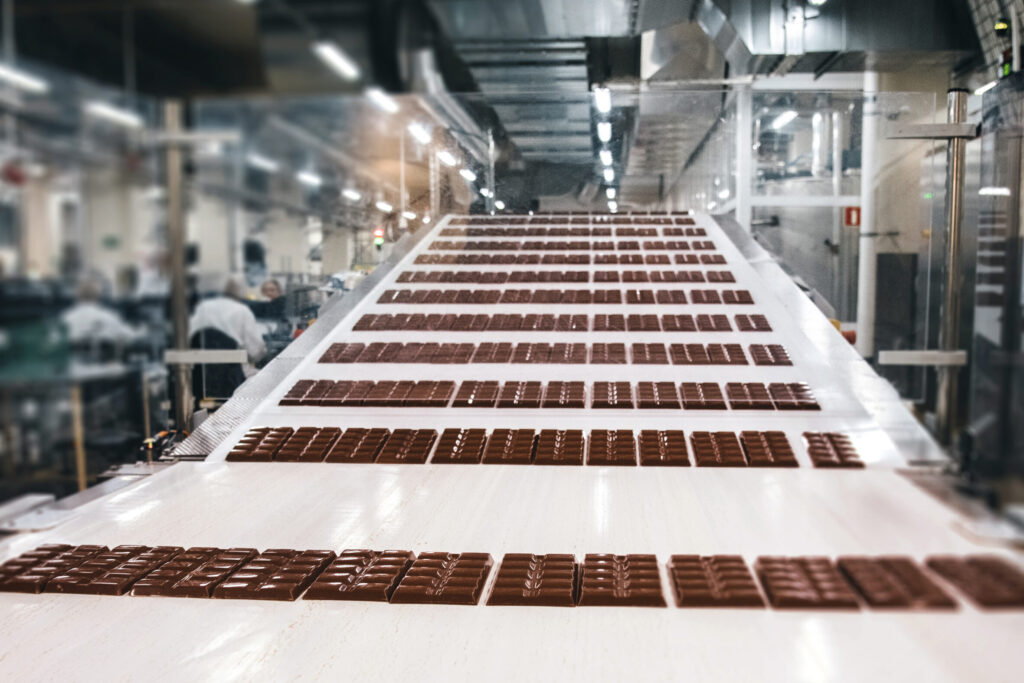 When The digital transformation is a continuous process at Wedel. Kluszczynski is a big believer in the Kaizen method. To achieve large growth, the Kaizen methodology preaches relentless incremental positive changes. For Kluszczynski, this means continuously assessing results of each strategic task, checking it against Wedel's goals and any changes to the market, and then instigating improvements. If there are mistakes or errors, that is accepted: it is all part of Wedel's open culture.
Kluszczynski calls this way of working a "continuous rolling wheel of change", and at the forefront of these changes is always one thing: the quality of Wedel's products.
Retaining the quality of product while simultaneously increasing the robotisation of the supply lines required a thoughtful reimagining of the processes. Wedel put in place a training project for each production unit, with the training refreshed annually to keep pace with the increasing use of new tools. Before any IT changes are instigated, a group of 'super users' are assembled to ensure the quality of product is maintained. When that is ticked off, the training is pushed out to wider teams.
The person tasked with maintaining Wedel's famously high standards is Quality Manager Magdalena Nowicka. She has worked with Wedel for 27 years, and says it is an "honour" to be part of its 170-year history.
It soon becomes clear that her passion is not just chocolate, but quality chocolate. "Quality is priority number one at LOTTE Wedel," she says. "We are constantly changing to bring joy to us and our clients, and we are very proud to continue our Wedel founders' philosophy, which was that the most important area of the market is the customer. And of course quality is a big important factor to gain customer loyalty.
"In my opinion people are the key part in quality. And we have a quality culture and a food safety culture in place, implemented and developed for many years."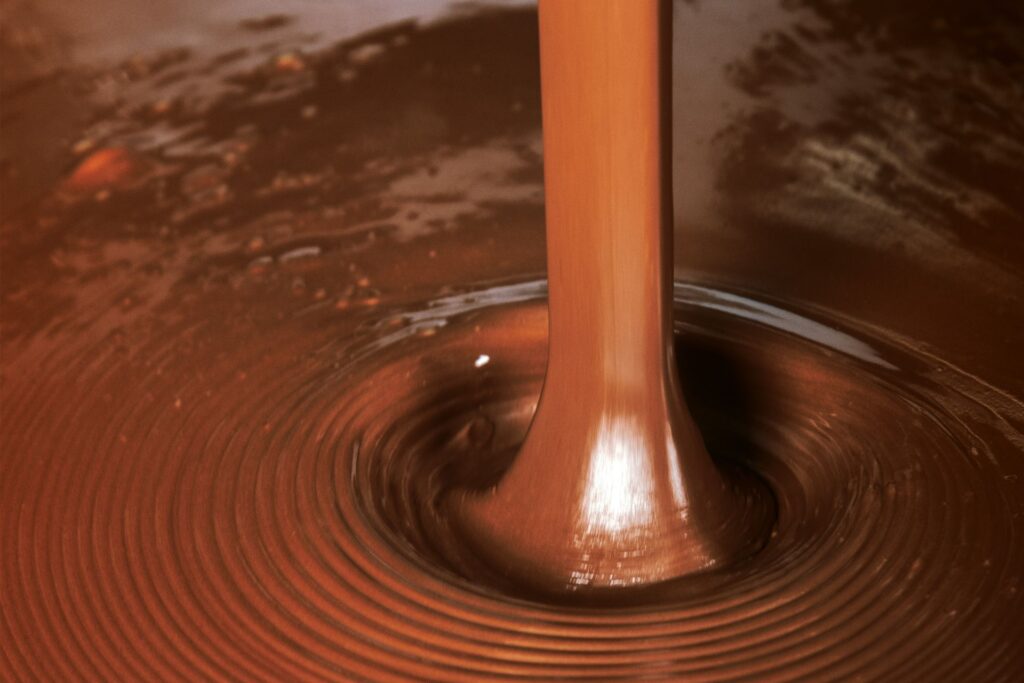 As well as people taking their jobs to create world-class chocolate seriously, new tools and increasing automation means that food hygiene has never been a more exact science. Wedel's approach is to have even stricter standards than required by law, and new technologies have allowed Wedel to easily check for pathogens, and analytical analysis on-line. The company has built three modern laboratories – microbiological, analytical and sensory – to ensure the very highest food standards. When it comes to quality, Wedel very much walks the walk.
"One of Wedel's values is 'I provide quality'," says Nowicka. "And of course it is present in everyday working. From 170 years ago to now, the company continues to use the top-quality raw materials, like cocoa beans from Ghana, and high-quality products and food safety are the top priority at every stage of the production process. We just continue Wedel's family approach from 170 years ago."
Kluszczynski agrees that the key to making sure Wedel's chocolates are as popular, and as celebrated, as ever is keeping its traditions of high-class chocolate making, but also following consumer trends. "We look constantly what our consumers need, and what will be beneficial to our customers," he says. "First of all they will get a product which is more environmentally friendly, which is more up to date, which is more modern, but at the same time we are making sure that it's a product which delivers the traditional values of Wedel."
The importance of quality isn't the only thing that drives Kluszczynski. He is as equally passionate about sustainability, and repeatedly comes back to his pride that Wedel's Warsaw factory is fully powered by energy from natural resources. There is also a zero waste policy, with all materials segregated.
"A sustainable culture is part of Wedel DNA," says Aleksandra Kusz vel Sobczuk, Wedel's Corporate Communications Manager. In dialogue with stakeholders, she co-created the company's CSR strategywhich aligns with the United Nations' sustainable development goals.
"The thing that I don't like is treating CSR like it's only a PR tool," she says. "We believe it's how you act every day and how you do business. It's how you plan the development of the company, how you use raw materials, how you use packaging, how you treat your customers. So this is a part of every single process.
"We really believe in green energy and we first tried to educate our people about ecology and it's our daily work to educate. And the thing that made it real, this idea of being more ecological, was, for example, the decision to change our energy to green energy that comes from wind farms. That's when everyone could see how truly committed to it we are."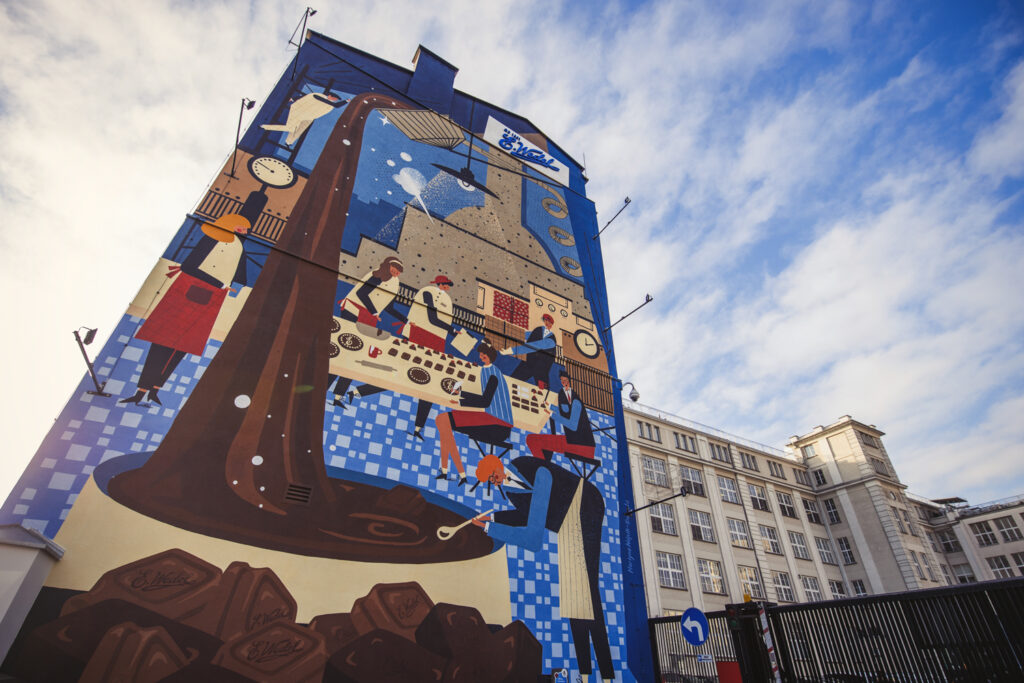 With the factory based in the city centre, Wedel has initiated projects to ensure that the beautiful environment around the factory is as green as possible, and has even introduced beehives onto the rooftop. Wedel's commitment to sustainability isn't new, however. It has a long history of working with local communities to give back and to create a better environment.
"We have partnered with some NGOs for many years, and these are some educational projects, we engage them in our internal activities," says Kusz vel Sobczuk. "I think this long-term cooperation shows that it works for both sides and it is beneficial for us and them.
"We also engage our employees in sustainability. We always put people in the centre, and we say that our receipt for success is the people. Every employee has a mission of doing something good – and the company gives them the opportunity to realise this dream of making a better world. I think this engagement, which year by year is starting to increase, is the best proof that everything we do we do properly."
This engagement with employees has extended to Wedel's 170th birthday celebrations, with a year-long programme to help get them get more active for charity, such as collecting kilometers, sharing good deeds, or participating in voluntary programmes at Wedel's Academy. Externally, Wedel has also produced special products for the anniversary, including Ptasie Mleczko Dark.
As proud as Kluszczynski is that Wedel is very much standing strong after 170 years, he is also very much focused on the future.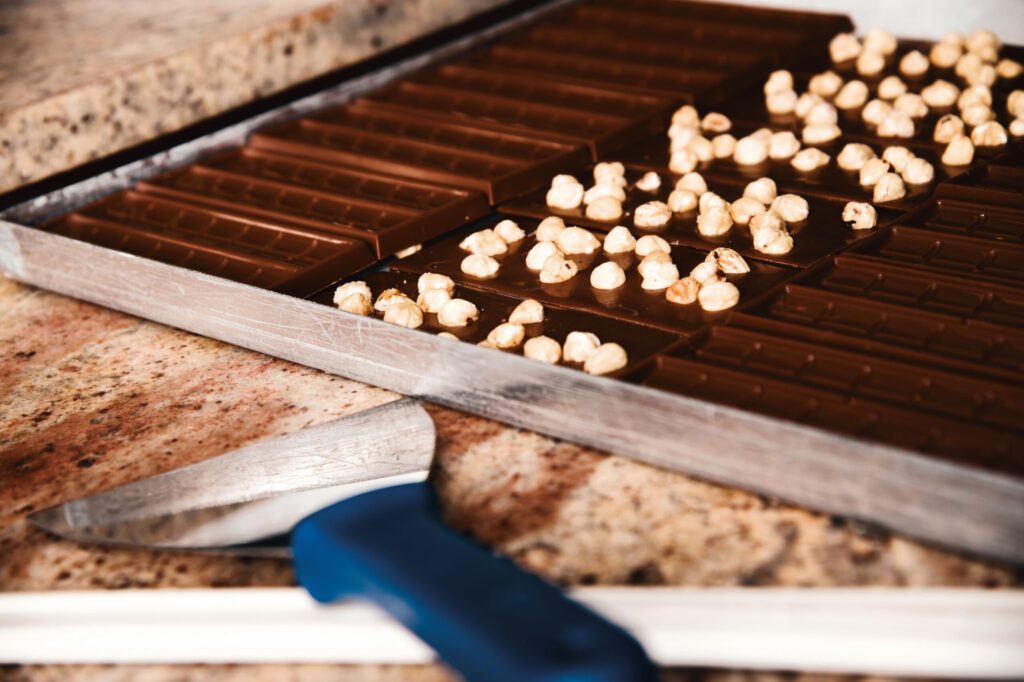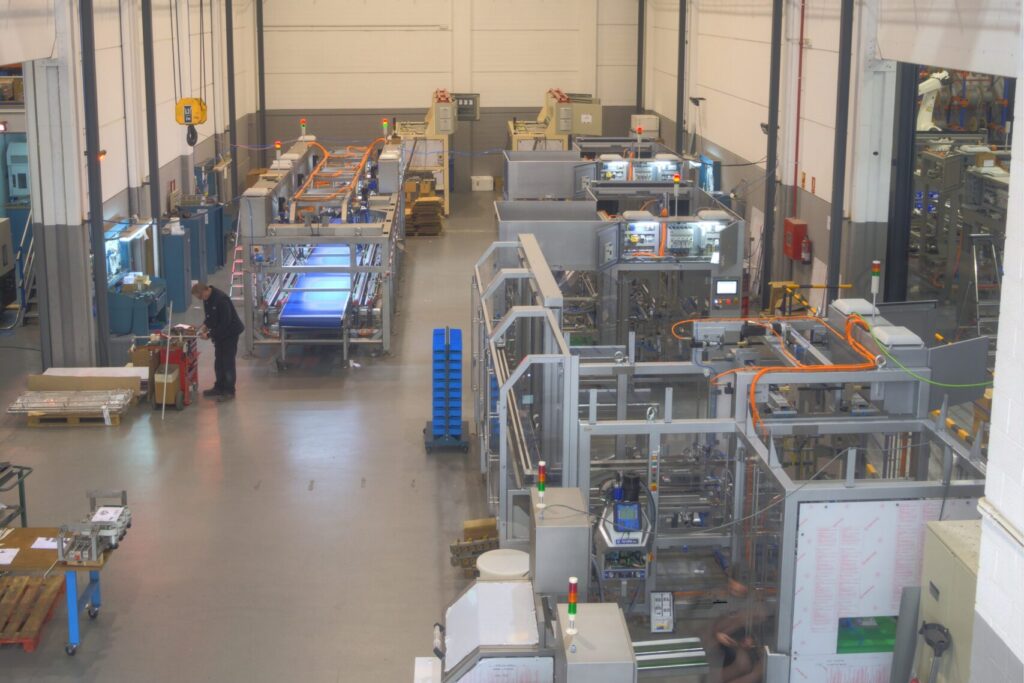 The pandemic accelerated innovation in effective communication tools among employees, and it also increased opportunities in e-commerce. The company's growth has meant that Wedel's factory has been expanded to include three new, modern supply lines. It is an exciting time to be working at Wedel, with the 170-year-old company looking to become an even more familiar name globally than it has ever been.
"We will have new arrangements, and a new logistics flow in the factory," says Kluszczynski. "We will also have a big centre for logistics, robotisation of the palletisation and making the flow of goods directly for the lines. That's one part for the short-term future. It is all part of unleashing our potential of the further growth for the next five to seven years, and that is strategically important for us."
Kluszczynski is coy when talking about new markets, but it is no secret that Wedel are looking to take advantage of its growth by expanding into more territories: "I may say all of our export partners which we have will be happy that we can deliver more products to them! We would like to be present, very much present, in different markets. We will use our strengths in some markets where Polish people are, but also discover new markets."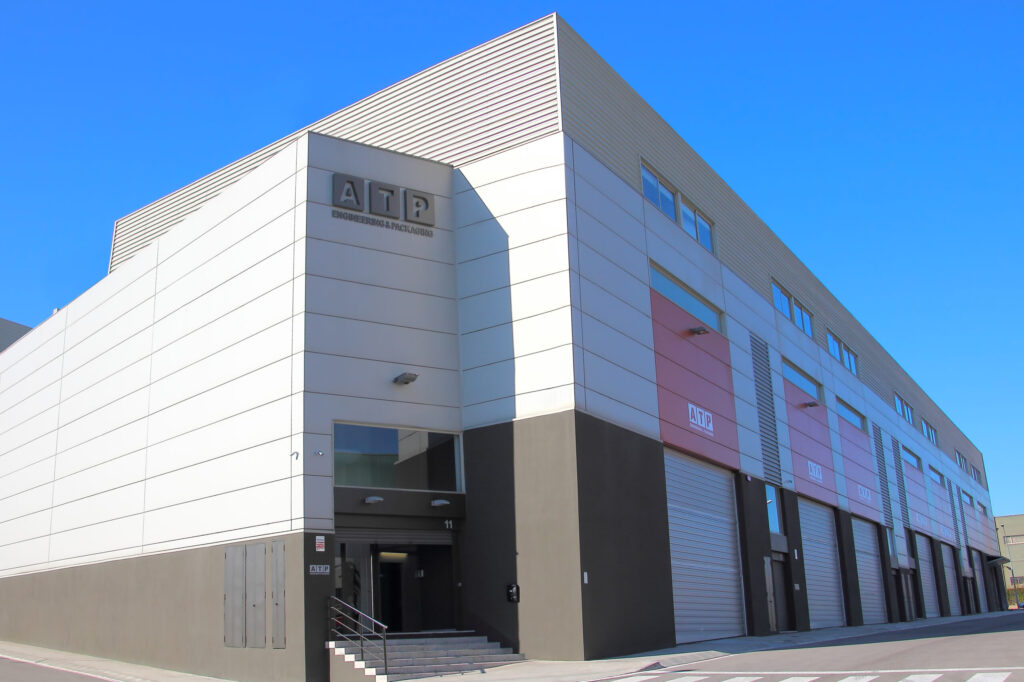 He says they're also looking to broaden their appeal among the younger generation, once again marrying Wedel's traditional appeal with a modern outlook. It is an approach that has served the company successfully not just since the start of the transformation process, but since it was born 170 years ago.
"We are an ambitious company," says Kluszczynski. "We are a company that is looking to be a leader; whether this will be in five or 10 years, there is no doubt we will be the leader in the chocolate market.
"We want to be trace neutral in the environment also, and we would like to definitely remain a company with an exceptional atmosphere for our people; that they want to stay with us, that they want to work for us, that they can't imagine any better place to spend their professional life.
"We want to be the best."