Three steps into the future
Two years ago one of the UK's biggest and most pioneering telcos decided to change everything. It redesigned, adapted and completed its transformation in under 12 months, and is now its final stages to success.
Three was launched to great fanfare in 2003, when it was the first operator to offer a 3G network to a market still years away from the iPhone. If that seems like a different world from the super-fast, ultra-connected era of 5G, then it probably is – and even successful telecoms companies such as Three are constantly having to adapt to survive. How do you meet the needs of modern customers while ensuring your company remains agile, competitive and forward thinking? 
CIO Belinda Finch has helmed an ambitious and wholesale programme of change at Three since arriving little over two years ago. It was, she says, a case of boldly sweeping away the old, introducing an ambitious new approach to technology and culture, and doing so while maintaining Three's competitive edge in the market.
"We continued to launch new products and services to our customers whilst transforming at the same time," she says.
"We launched the Loyalty App, Three+, which went live in February 2022. Apple Watch launched in June and we can now upgrade via indirect partners since July. In addition to this, we also completed two-factor authentication across all channels and secured our whole portfolio of webpages."
That work coincided with a digital-transformation project that would completely overhaul Three UK's legacy IT systems, rebuilding it around a simpler, more modern architecture with Amdocs at its core. 
"We are doing this to move away from a customer being just a single, almost anonymous, number to one where we have a deep relationship with them, where we know their entire account history and where we enable them to engage with us how they want and when they want. 
"We are simplifying the customer experience and – importantly – enabling a system where we can launch new products such as device financing, eSIM and other new products and propositions simply and easily across all channels."
Finch maintains a the rapid transformation programme she began has been crucial to the future success of the company. Huge investment into 5G has seen Three become the UK leader in network spectrum and download speeds, and yet this enviable position was achieved despite the shape of its underlying business-critical systems. Its core IT architecture had remained largely unchanged in the 20 years since that first 3G network.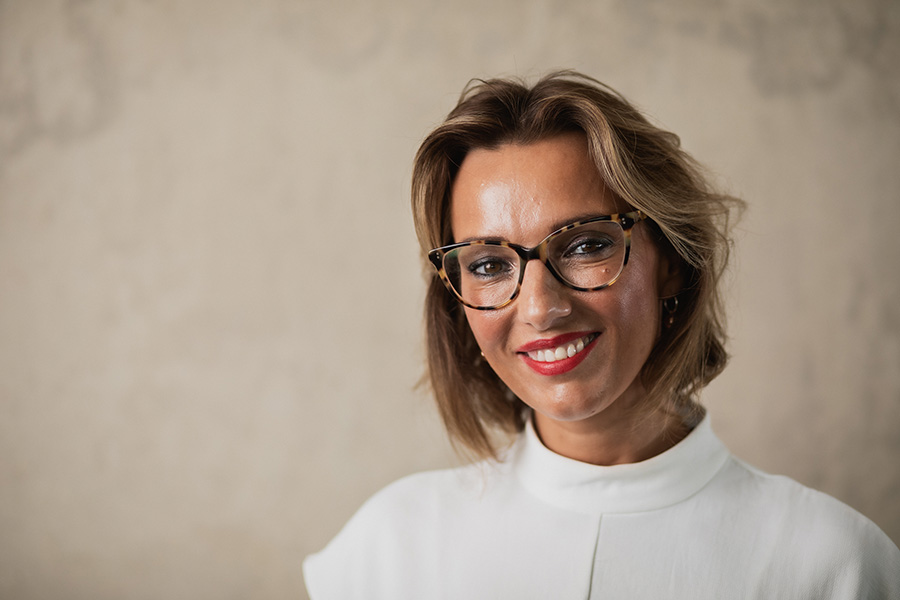 Indeed, from billing, mediation and fraud, to credit and collection, Three has been grappling with more than 100 different systems, all with their own idiosyncrasies and workarounds. "It made the simple act of serving a customer incredibly difficult," says Finch.
And its information on subscribers was spread across three IT estates, too. The sheer time it was taking to pull together data that could enable Three to make business decisions meant that it was taking too long for its products to cut through, for all it had a compelling 5G offer. As Finch puts it: "From an IT perspective, we felt we were lagging behind. We could launch products and services, but they took six months, cost a lot of money, and required very particular skill sets."
In a telecommunications industry where innovation and new products are key, this was clearly a major issue.
"We were developing projects and by the time the solution was delivered, the business had moved on," says Simon Gratton, Three's Chief Data Officer.
"In data terms, we needed to be able to have all the information we have at our disposal in a single location, so that we were always ready for that next business question when it comes in, that next business outcome to be delivered. And then test concepts quickly, change them, scale them and use technology as a component part rather than an afterthought."
Such a transformation required a cultural as well as a technological change, adapting a long-running existing transformation programme and planning a company-wide solution which was business led, rather than IT led. Technology would be important – crucial in fact – but it would be used to improve the customer and workplace environments.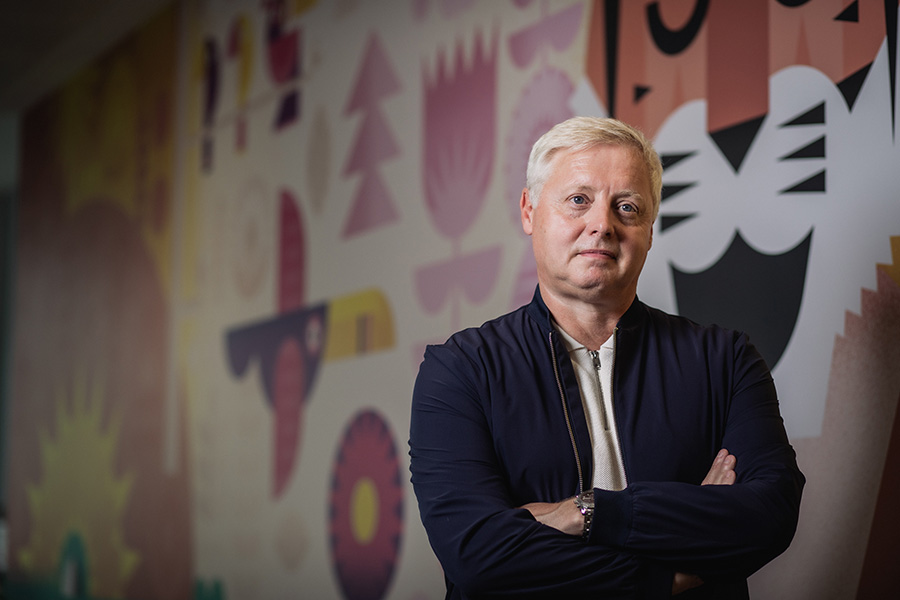 "What I learned in my previous roles as a CIO is that you need to understand just as much about the business and the commercial side," continues Finch. "You can't sit in your lovely little ivory tower with all this great tech. At Three, digital was in one place, data was in another, core IT was somewhere else, and the existing transformation programme was in another building and didn't have any interaction with anybody else."
"It was obvious that we needed to pull everything together and make IT both closer to the business and closer to the customers."
And that's exactly what Finch's team did. Within the space of less than one year, the company's entire Business Support System (BSS) was replaced. Its B2B systems are fully overhauled, and transformation on the B2C side is nearing completion. Colleagues across Three's entire retail estate are already working with a suite of completely modernised tools.
Vital to the success of Three's transformation mission has been the intimate integration of critical partners. That began with the decision source one integrated system across both B2B and B2C areas of Three, and in doing so choosing to abandon years of effort attempting to patchwork multiple systems together. That's where Amdocs came in, which had already proven itself in a similar programme at Three in the Republic of Ireland. It provided a single unified BSS in one architecture.
"We're a telecommunications company, we're not a systems integrator," says Finch. "So making the system business led was key and Amdocs have got that customer experience at the heart of their thought process. So they got it, they understood what we were trying to do."
Crucially, though, it was a collaborative process of tailoring the system to Three UK's specific needs, rather than imposing pre-formed solutions. Amdocs' Regional Vice President, Roberto Bussolotti, remembers how keen Three was to listen, understand and co-operate, the result being that Three also has a unique arrangement with Amdocs from a data perspective. 
Simon Gratton explains: "They are delivering a data warehouse that provides an entire holistic view to our business functions. It'll be part of a rapid-release DevOps cycle that we're looking to build with them. This is the first time that they've deployed this capability into an in-house environment."
Bussolotti talks with some excitement about how Amdocs can work together with Three to provide a view on what the future might be in telco systems – and how both companies can improve. 
He says: "Transparency has been key to the implementation of this huge programme, and that openness will continue. The one-badge philosophy helps us imagine the future. Belinda is always looking at the day after tomorrow, and we are very happy to do this with her and ask how we can go above and beyond."

Roberto Bussolotti, Regional VP
"We provide everything from the customer interaction channels down to the activation and the implementation of the offers, and the rating and the billing in the network. On top of that, there is also business intelligence which provides Three with data to interpret and establish the best strategy to get to the market."
Belinda Finch, CIO, Three
"Everything is contained in one architecture, in one integrated system that works together. Amdocs are very, very good at working with a business lens, rather than an IT lens. They've got that customer experience at the heart of their thought process. They get it, they understand what we're trying to do. I can honestly say they are a true partner."
While Amdocs forms the centrepiece of Three's root-and-branch transformation, it is not alone. Multiple strategic partners have been involved and all have done so within a "one badge" team culture fostered by Finch. The approach has led to a deep sense of partnership between Three, its suppliers, and between each other – a vital contributor to achieving so much change in such a short time.
When Finch decided to lean on Accenture's considerable resources to help drive the transformation programme, she found a partner willing and able to jump straight in and lead as part of the team. "They'd come to us and say, 'guys, if you don't think about how you're going to change this process, the whole thing is going to fall over in 18 months," she says. 
"They've been our eyes and ears, in the detail on the transformation programme and looking into the future. So they are very much part of my team – in fact, sometimes I forget that they are a supplier. They've all got three.co.uk email addresses. And we do that on purpose because we are one team. They've got our backs, and they really understand what we need, when we need it."

Jennifer Romano, Managing Director, Accenture
"We've helped Three across their B2B and B2C data transformation, and digital. We've brought in expertise from the industry – our subject matter experts on a number of different pieces – so that we can help drive their programmes towards their goals and focus on their broader outcomes."
Belinda Finch, CIO, Three
"What we found really quickly is the quality of Accenture's resources were incredible. They have been instrumental in helping us run this programme. I would have Accenture as my resource to come in when we need help – I will continue using them as burst capacity where we need highly skilled individuals."
NTT Data is another long-standing partner whose involvement has been critical. With a significant focus on cloud optimisation to help Three manage the ongoing cost of its transformation, NTT Data offered to work on a gain-share model to link its own interests directly to Three's objectives; NTT Data would only make a return if it accomplished the savings it promised. As well as ensuring there was a highly motivated and proactive partner in the room, it fostered a rich culture of innovation and collaboration.
"It's an investment in their ability to make a difference," says Gratton. "But it's also an investment in their belief that they can help us and educate us to do things the right way. They work from inside as part of the team – that's been evident throughout. Their engineers are treated like members of the team. In fact, it's indistinguishable when we're developing things, or having meetings, who is working for NTT Data and who is working for Three. The 'one badge' ethic is a big part of the transformation philosophy."

David Counsell, VP TMT, NTT Data
"We had been involved in cloud design, development, implementation, as well as the broader infrastructure ecosystem for a number of years. Three have experienced quite a dramatic growth in expenditure with regard to cloud services. We saw an opportunity and Three wanted to drive down that cost in terms of what they were planning and to maximise the benefit they were getting."
Belinda Finch, CIO, Three
"Some companies would finish a piece of work and sit and wait for you to ask them to do something else. NTT aren't like that. We do a lot of sharing in terms of what our strategy is going forward and what we're doing now. They also give us industry information – what's happening out there, what are the new trends – which is really useful for us so we know we're on the right track."
Another vital partner to Gratton is Snowflake, with whose vastly scalable data cloud tools Three aims to democratise intelligence across its entire business. Ingesting information from the Amdocs platform and other primary sources such as Salesforce, Snowflake will form a powerful 'decision engine' at the heart of Three's operations, says Gratton, and through Snowflake's Telco Data Cloud be able to develop new opportunities for revenue generation.
"Snowflake are very collaborative by nature. We've had architects and key individuals from the Snowflake team present throughout. It's very much an Academy like concept, driving the team's competency with the technology; very collaborative, very quick as part of the transformation rather than sitting at the periphery," says Gratton.

Fawad Qureshi, Global Industry Field CTO, Snowflake
"The snowflake platform has enabled Three to store all their data – internal, OSS, BSS or external – from the suppliers, partners, or third parties, all in a single platform. It's allowed them to perform analytics at a scale, which was previously unheard of. Now they have agility, performance, scalability, all of that in a single environment."
Simon Gratton, CDO, Three
"Snowflake is effectively the first point of call when we need to find out what's going on operationally. Where we want to forecast or predict things that may happen, or where we want to pull network information together with business information and understand the impact on churn, on the right propositions. It gives us a huge degree of change pace, and that obviously could manifest in new products to the market."
Salesforce, meanwhile, is central to Three's B2C identity management and B2B operations. It's a long-standing partner of Three and Finch says it will play an ever more important role as the company accelerates. Salesforce's commitment in numbers to Three's mission – and it's 'one-badge' culture – has been significant, she says.
"Salesforce is absolutely key to the way that we interact with our customers. So we use Salesforce Cloud services and Salesforce Communications Cloud. They've been absolutely brilliant. There's a lot of Salesforce stuff that we'll start plugging in – they're chomping at the bit – and are definitely a long-term partner for Three."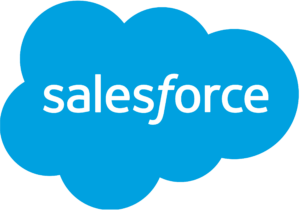 Vicky Nisbet, Senior Area VP
"We're working very closely with Three to give them an end-to-end solution across their B2B stack. They've developed a cloud-first IT stack in under five months with us that gives them the ability to automate their lead-to-order process. So things like raising quotes, signing digital contracts, automating the end-to-end… it increases efficiency, stops errors, and gives their customers a much better experience."
Belinda
"Salesforce is key to our B2B business and we've got it front end. Everything goes through Salesforce, and then goes into Amdocs. Salesforce are incredibly good at helping us fix the things that we want fixing and understanding where we want to go in the future. There's also a lot more out there that we want to work with Salesforce on."
A daring plan, aggressive timescales, and a resolute devotion to joined-up partnership has made Three's remarkable IT change programme one of the most successful business transformations any of the parties involved have worked on. 
NTT Data Vice President David Counsell calls the depth, breadth and scope of the transformation across all facets of Three's organisation "audacious", and the delivery of its benefits across the business have already positioned it as a real leader in the market. 
Finch is clear there is still much to do, but Three is now perfectly positioned to be that agile, responsive and business-focused telecommunications company it always set out to be. The contrast with its previous endeavours is stark.
"I am so excited about how this is going to end up because having a transformation programme that impacts both the customer and the people who actually work at Three is where you really make a difference," says Finch.
"People's lives will be easier. The customer experience will be absolutely second to none, our agent who picks up the phone – things will be so much easier for them. Retail stores are already seeing the absolutely amazing difference. But I think organisationally, we've got a huge opportunity here to be one of the prime movers in the way we combine IT with business."