Transforming the media industry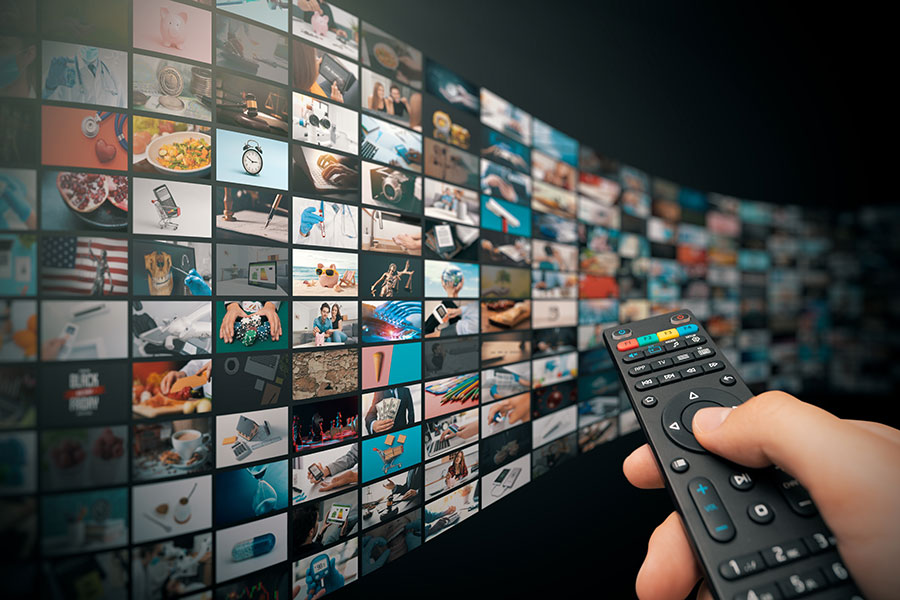 Picture, if you can, a time before broadband, before 5G networks, before streaming services and perhaps even before multichannel television. For television companies, studios or media organisations, their distribution job was brilliantly, boringly simple. Get their content to one device, one screen, one audience at a time.
Now consumers might have a tablet, a laptop, a phone and, yes, even a boring old television – all on the go at the same time. They might have paused a movie on Netflix to stream video on TikTok as they wait for the ad break during a live sports event on Amazon Prime Video or DAZN. Meanwhile their smart speaker in the kitchen is streaming music, and another is streaming live radio upstairs.
And they definitely expect all these devices to serve content to them in an easy to consume format in a neatly personalised, curated way.
Media producers' biggest challenge – how to create enough content and serve it to such a plurality of audiences and devices – has become too big for them to manage with their tried-and-tested, offline, and linear workflows.
"It's become a lot more complex," agrees Frank Palermo, Industry Business Head – Media at digital transformation firm Virtusa. "What we have to do is help these media organisations think about ways to quickly create their content, but then get it monetised and deployed globally."
Virtusa's solution is on – or in – the cloud. The company's ability to perform cloud migrations of media companies' applications, data and content assets has already been transformative for some. "Programming schedule, ad sales, media supply chain, production workflows – they're all things we've helped organisations become more efficient in," adds Palermo.
"There's so much that requires automated production workflows – and what better place to automate them than on the cloud, where you can also distribute these flows across a variety of workers in disparate locations."
The cloud has long been a place to store and deliver over-the-top (OTT) content to audiences. In fact, media companies were among the first to embrace the cloud storage opportunity more than 15 years ago with the emergence of Amazon Web Services (AWS). The undiscovered country for many media production houses, however, is the notion that they can now shift their entire content production process to the cloud, too – and save a lot of time and money doing it.
Most companies in this space still run most of their production processes offline. Resistance to altering that paradigm is understandable-  they're dealing with huge files, and every one of them a precious, expensive piece of original IP. Moreover, the concept that those files could be manipulated efficiently at a distance has lacked real credibility.
Until now.
Virtusa's Technology Evangelist, Surajit Bhattacharjee, says the architecture exists for production to shoot, file, edit and collaborate in the Cloud in real time. That's more realistic in VFX and animation workflows for now, but will be possible with human characters in studios "within two to three years." 
"It's almost a guarantee at this point that all their production workflows are going to move to the Cloud," he says. "It brings such benefits of speed and scale."
Currently, if media businesses simply store their content on a server, every time they want to edit it – perhaps for a different format or market – it has to be downloaded, with huge egress costs. But if they're working on a piece of media in the Cloud, they can transform it multiple times for its different outputs and delivery providers, without ever moving it. They can package up the content with the necessary metadata and get it out to the delivery partner as soon as possible. Having all the content in one place makes this process far more efficient, quicker, and cheaper. 
"Actually, it's a no-brainer that not just production workflows but the entire digital supply chain will move to the Cloud," adds Bhattacharjee. "For any media business to survive over the next couple of decades, there has to be a significant investment in quality content production. And to be able to do that, the rest of your business has to run as efficiently as possible, too."
At the moment, that means some media businesses just use the Cloud to transcode, encode and distribute their content out to endpoints such as Netflix. But the sheer proliferation of platforms is a new issue that Virtusa helps manage, too; businesses are battling with delivering tens of thousands of content packages to literally hundreds of endpoints.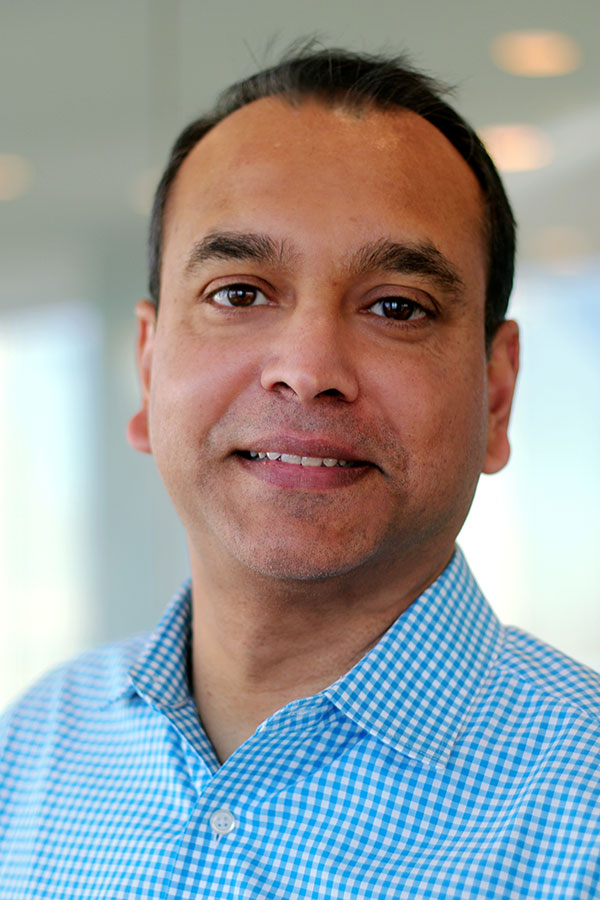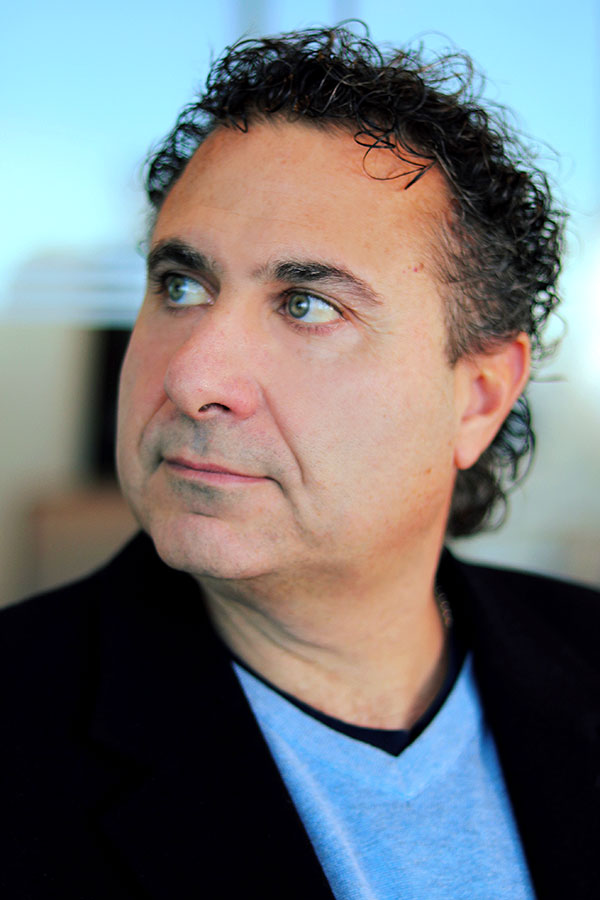 "It used to be just Netflix, Hulu and Amazon Prime. Supply chains were spreadsheet-driven, manual processes," explains Bhattacharjee. "Today, to service multiple endpoints efficiently, technology needs to be front and centre. Over the last few years, we have built entire digital content distribution processes and systems on the Cloud."
Virtusa is keen to stress it does much more than simply "lift and shift" broadcast companies' digital assets, data payloads and IT onto the Cloud – even though that's been easier for this sector to achieve given there's not the regulatory framework as you might have in, say, healthcare and financial services. 
Instead, Virtusa has developed an entire business around deconstructing the systems and applications media companies use and engineering them work much more efficiently in the Cloud.  
"Virtusa has a strong background in software engineering," Bhattacharjee points out. "And while the Cloud is very attractive – and an obvious choice for media businesses – you've got to be able to engineer your solutions on the Cloud efficiently; make your third-party products cloud native. Migrating to the Cloud is one thing, being efficient on the Cloud is another. And that needs the deep heritage that we bring to the table."
"That's why I like to talk about applications that are running in the cloud, not on the cloud," says Palermo. "They're built to take advantage of the flexibility and scalability the Cloud offers – and deal with burstable capacity. If you compare a traditional application running in a data centre, if I wanted to scale up there would be a physical step of actually going to procure servers, and literally acquire space within the racks. Then you might go back to moderate loads and have excess capacity. So the beauty of the Cloud and its elasticity is its ability to scale up and scale down and pay only for what you're using at a point in time."
A live example of this came with the work Virtusa has been doing with a major media client in the US. A couple of years ago, the client made a decision to move all its applications over to the Cloud. Bhattacharjee takes up the story. 
"We helped migrate all of their applications, and as a result, they were able to shut down all their data centres. 97 percent of their data-centre costs went down, and the overall infrastructure cost reduced by 47 percent. Now we're looking at how to optimise that cost still further, and that's possible because the Cloud has enabled us to build server-less solutions. You don't have to pay for a high-end, idling server to be ready so that a video piece can be processed when it arrives."
Virtusa and AWS: A Strategic Relationship
A large component of Virtusa's capabilities is derived from its tight working relationship with AWS. Virtusa is one of a few companies worldwide in the media space with a strategic collaboration agreement with AWS, a collaboration with a depth that works well for both parties, as Bhattacharjee explains. 
"In simple terms, we are co-invested in helping clients adopt the Cloud. That means consumption of AWS services and hence more business to them, and on our side it means helping clients to be able to migrate more workloads off to the Cloud, or use the Cloud more efficiently."
Virtusa and AWS are able to present fully integrated solutions at the platform vendor and service provider level. Sometimes that means AWS and Virtusa working as one unit at a client site on everything from business-case input to solution architecture and even code delivery. 
AWS has been directly involved in the transport, processing, management and delivery of video assets since 2015. Like Virtusa, is has seen a massive increase in demand and volume. As Gregoire Rouyer, Global Partner Lead at AWS, succinctly puts it: "in terms of the supply chain, there's a complex need to deliver the content you want on time, at the right place, on the right platform, for the right consumer… and on budget."
No pressure, then. AWS has built a number of media and database services in that supply chain to deliver, package, transport and monetise video, but recognises that there is often an additional need for complex – elaborate, even – solutions for its customers. 
"We need consulting partners who can share our passion for customers, and essentially build the overall solution that our customers need," says Rouyer. "With Virtusa, we've enabled our customers to really push the boundaries on AWS, transforming and leveraging their media libraries. This kind of complex enterprise transformation could not happen without partners like them."
With AWS at the cutting edge of media transformation, Rouyer is perfectly placed to assess the kinds of opportunities he sees for media companies in the Cloud. Metadata is one area both he and Virtusa are incredibly excited about. Palermo calls it "content intelligence"; embedded with a piece of video will be a summary of its content but also its technical details – what segments it has, what audio it has, where it is allowed to be used.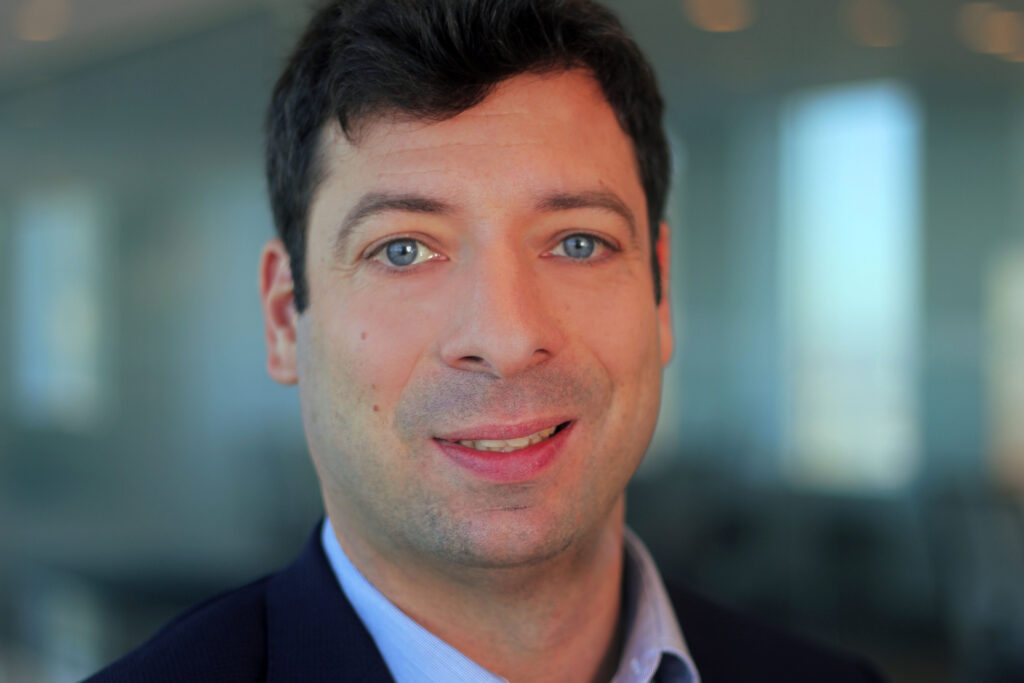 That metadata can then be used on, say, Netflix, to help with personalisation but it can also automate and drive the supply chain. 
"Look at it this way," explains Bhattacharjee. "You define what's needed by a target platform, what specifications they need and so on. Rather than manually assembling the media package by humans at cost, you use the metadata to spec it up automatically and deliver it immediately," he says.
"We think giving businesses the flexibility to have metadata and edit metadata in various systems and be able to tap into it on the Cloud as an aggregate view is really enriching. There is real value in being able to know everything about your content."
Not least because streaming service providers, from the large to the local, all have their own minimum metadata standards. Without metadata, you can't quickly fulfil the supply process. 
"It's a real gamechanger," agrees Rouyer. "And at AWS we use a machine learning algorithm to automatically generate a lot of this metadata on a huge number of assets – you can then leverage it to create a more personalised workflow." 
The work Virtusa and AWS are doing in AI, automation and metadata in the media supply chain is certainly fascinating. One of the areas Bhattacharjee sees real value in is 'video-mining', where AI is used to produce new content from archive and library footage existing in the Cloud. Targeting the metadata, a bot would be able to resurface and repurpose old content intelligently for the specific audiences, enabling media organisations to fully sweat their catalogue. 
The full functionality will come when the streaming platforms send metadata back – enabling audience insights to be incorporated into content decisions and archives. It's this orchestration of immediately available assets and data in the Cloud which will be so important to the media organisations of the future.
And personalisation, they all agree, is the real key to success. 
"It's not uncommon to go into any organisation on the sales and marketing side and see hundreds of different applications," says Palermo. "And I think the opportunity to converge, to simplify those platforms, unleashes an incredible amount of intelligence that can be then used to further personalise.
"I think there is no better place to do this unification than in the Cloud, as a kind of organising point around consolidation. That's really unleashing a lot of competitive differentiation – if you think about the brands that we interact with on a daily basis, the ones really creating a highly personalised experience are the ones that are driving business."
That highly personalised experience already includes delivering content with graphics or captions in the language corresponding to the user's profile. It could in the future mean personally and contextually-relevant information surfacing during live sports broadcast. All of which can only deepen the viewer experience.
"That's the next exciting thing coming," agrees Rouyer. "You're going to be watching easily-accessible content that has been curated and transformed for you, that matches who you are."
In a turbulent media landscape, this vision of the future is certainly compelling. Getting there, though, will require an open-minded commitment to the innovation embedded in AWS and Virtusa.
"It's a decade of disruption," admits Virtusa's Palermo. "Media companies will need to leverage technology to survive and thrive in this competitive space – and we can help them deploy the tools and technologies they need to succeed."
The media industry has altered dramatically, and fast. In a fully converged world populated by connected media devices limited in number only by individuals' capacity to own them, the opportunity – and the threat – is enormous for media companies throughout the supply chain.
Digital Bulletin sits down with leaders from AWS and tech-transformation multinational Virtusa to chart the change in the industry and ask what the future holds.
Romily Broad
Digital Bulletin
Frank Palermo
Industry Business Head – Media, Virtusa 
Surajit Bhattacharjee
Technology Evangelist, Virtusa
Ian McPherson
Global Strategy Leader – Media & Entertainment, AWS