A successful programmatic business is built on customer support, and here's why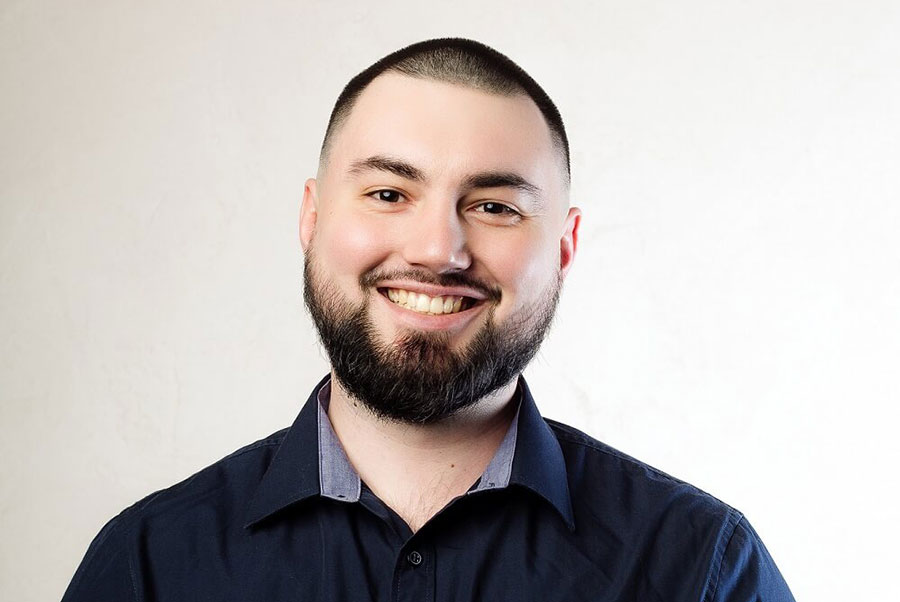 The advertising technology industry is growing fast, which means there are more choices for customers. If consumers have a choice, it allows them to compare options and choose the best one for themselves.
Customer experience today is the key to success in the market, as social networks, forums and other platforms that allow users to share experiences have made this opportunity more accessible than ever. 
Roman Vrublivskyi, CEO of the SmartHub white-label programmatic marketplace, tells why an advertising business needs to pay the closest attention to customer support in order to build a positive and favorable image. 
Why is customer support so important to a business?
A high level of customer support allows not only to retain the loyalty of customers who are already familiar with the brand but also to attract new ones. That's why high-quality customer support is now a particularly important task for any business.
Bringing in a new customer will cost a company five times more than retaining one who already trusts the brand, according to statistics. The average customer churn rate has already exceeded 30% worldwide, which means that customer retention in 2022 is more relevant than ever.
Besides, good customer service can increase your average income statistics and motivate your customers to spend more money on your product in the future. For example, if your product does not have any outstanding qualities that make it very special among competitors, customer support can be a decisive factor in choosing your product over similar ones. This statement is supported by statistical data:
3 out of 5 respondents said that good customer service was a critical factor in maintaining brand loyalty;

73% of respondents said that in case of a negative attitude towards customers, they would no longer continue cooperation with the brand and go for something else next time;

78% of respondents are willing to forgive a brand for mistakes if it has excellent customer service;

91% of people say they are highly likely to repurchase a product if they are satisfied with the customer service.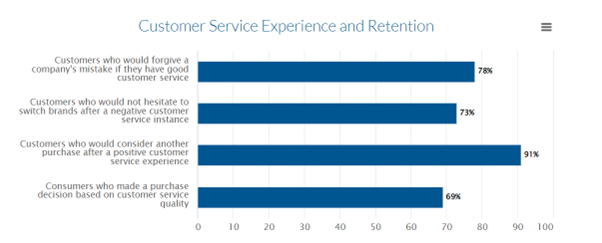 Don't forget that the main goal of good customer service is strategic and actually goes far beyond standard customer support.
In addition to technical assistance, customer service specialists should help solve customers' problems. On top of that, your customer digital space should have a simple and clear interface, which is one step beyond average customer service.
It's also important to explain to customers how they can promote their business with your product.
Let's now discuss what problems most digital companies face with customer service.
As time passes and the use of cyber-assistants expands in all areas of work and life, people are talking more and more about how robots will soon replace humans in everything and take away their jobs. However, in the customer support field, this will not be happening any time soon.
In fact, we can correctly redirect calls with artificial intelligence and even answer frequently asked questions with chatbots. More than 85% of customer service interactions are automated and happen without human intervention. However, 30% of consumers find the inability to communicate with a real person to be an annoying problem and categorize it as a negative customer service experience.
Achieving customer loyalty can only be done through a long and multilayered communication process. By the way, it is good communication skills that are the ultimate weapon of any customer service specialist. On top of that, such specialists must have excellent product knowledge, as their job is to provide technical advice on how the platform works, so that it can be as effective as possible for business development.
Employees can be intimidated by the number of terms and features they need to learn for quality results. Also, different companies, even those in the same field, may have different workflows and cycles. As a result, many companies often struggle with a lack of qualified staff members.
The three main rules of quality customer support: the experience of SmartHub
Roman Vrublivskyi, SmartHub CEO, spoke about the three main rules of customer support that their ad exchange service is based on:
People. This is the most important resource for customer support. Product managers, full developer support, advertising operations, and training support teams know the platform from the inside out. They provide comprehensive support, decide how to do the right business customization, consult and develop recommendations for the business to maximize performance with the service.


Technology. Rapid deployment of a software market solution in less than 7 days.


Innovative tech stack.
"People come first. As the CEO of an advertising technology company, I can confidently say that account management and customer support are key aspects of the advertising business. In my experience, the customer support team solves any challenges regarding deploying, supporting, and scaling a new ad network platform from the ground up. It is not only about maintaining an optimized advertising workflow, but also about building a more trusting partnership," says Roman Vrublivskyi.
How the customer-centric approach works in practice
The basis of the customer-oriented approach is the ability to determine the actual needs of the clients and, according to this information, provide them with the service that they need at this particular time. Nowadays it is an obligatory condition for every modern brand.
Providing the necessary help on time is great, but it's even better when you do a little more than was originally required of you. Even if it's a minor complement, it can make a big difference in customer loyalty. This approach creates additional brand value that will make the customer want to build a long and productive business relationship with you.
You should initially build an open and trusting relationship with the customer. Customer support service should be based on humanity and mutual understanding. Plus, it is important to consider the specifics of the client's business in order to better understand their needs, and thus provide more relevant assistance.
A few tips to help you do this:
Don't forget the history of communication with the client
Many people today communicate with customers via various messengers, as it's just very convenient. However, the history of contacts should be stored in a CRM or other system, from which this information can be easily and quickly extracted.
Specialized software also helps to track the progress of the client's problem and promptly respond to new requests that arise. So it's a worthwhile investment if you're wondering about it.
Don't be limited with support only
The most important thing is to help your customer understand how your product works, help set up campaigns, and fix problems, if there are any. But beyond that, you need to be proactive. Learn about the specifics of the customer's business, offer additional advice, and tell them about the hidden features of the product that can be useful in their particular case.
Analyze the result
If a customer doesn't write or call your office, it doesn't mean that they don't have an opinion about your product's performance. Remember to regularly survey the effectiveness of your product (especially about new features), run loyalty programs, and think about how you could simplify and speed up the service.