Building the next normal
Darren Roos, CEO, IFS, believes business ethics are changing in the wake of COVID-19, with cultural alignment just as vital for successful technology partnerships as products and services 
In the 25 years since I started my career, the ethics of business have changed a lot.
In the past, a company's investment decisions were often defined according to quite narrow, prescriptive parameters. In the technology industry, the buy-side focused on driving down the cost while maximising the value derived from a solution. While this may seem logical, this cost reduction was often pursued almost to the exclusion of other factors, like sustainability, ethics, and alignment of values. Inevitably, this led to problems.  
From Cambridge Analytica to Theranos, history is littered with examples of companies which have made unethical decisions, putting profit over sustainable business practices. Sometimes this has happened knowingly, and sometimes because they lacked the systems and processes to spot these issues and do something about them. The truth is that, for a long time, shareholder value came above all else, and in many cases that conflicted with customer satisfaction, the environment, and working conditions. The problem is that if people or businesses are still buying products no matter how a company acts, then there is not a strong enough incentive for the company to change their behaviour.  
In the software industry that I have known for my whole career, when times get tough and the big providers need to find a source of revenue, they have tended to turn to their existing customer base and try to squeeze them. This situation has been the reality for a long time. Whether with big compliance audits, or by selling millions of pounds worth of software where the value to the customer hasn't been quantified, the focus is entirely on how to generate revenue, and completely removed from doing the right thing for each client. Vendors may have talked a good talk on being customer-centric, but few practiced what they preached and unethical behaviour went largely unchecked. For a long time, this was just accepted.
But that is changing, and perhaps in a 'post-Covid world' more rapidly, as people's tolerance for opportunistic behaviour, carelessness and lack of conscience is lower.  
In a recent global study published by IFS, over 3,000 businesses looking for technology vendors were asked to cite traits they valued most highly when making purchasing decisions. The data revealed that 'ethics that align with their own' and 'cultural alignment' were ranked right at the top of the list alongside the more usual traits focusing on specialist industry expertise and an ability to deliver long term solutions. These findings validate my own experiences with our customers, in every geography and across every industry.  
At IFS, we have quite literally won deals where the tiebreaker between us and the competitor came down to our focus on our own ethical customer engagement practices reflected in our Gartner Peer Insights scores, and the willingness of our existing customers to recommend us, as well as a close alignment on values. The reason that this is important to customers is that it shows them that we can be trusted, that we will look after them in tough times, and that we will continue to deliver value because, as a company, we feel that it is our duty to do so, not just something we occasionally achieve by accident while trying to make a profit.  
But what's also noteworthy here is that this change in purchasing requirements is shifting the fundamental customer-vendor relationship from being transactional to being strategic and, in many cases, a partnership. This leads to significantly greater value to both parties and by implication more value to shareholders. This is the next normal I foresee, and a future I am excited to be a part of.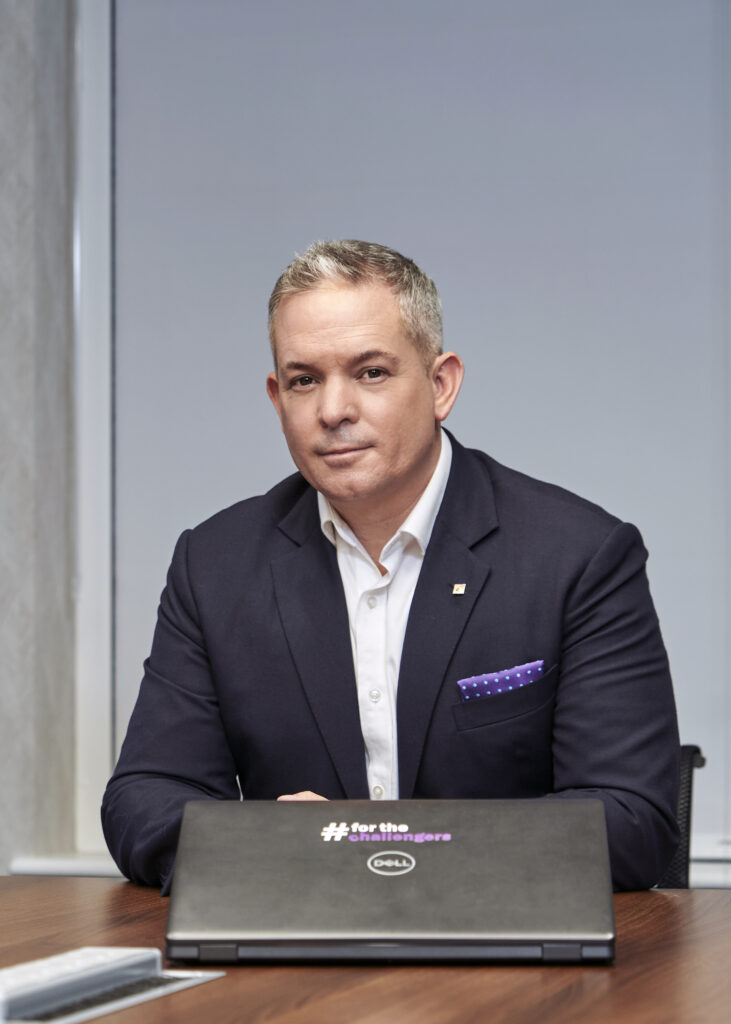 Darren Roos is the CEO at IFS. The worlds most trusted brands rely on IFS to help them deliver outstanding Moments of Service to their customers.