HEART: A new metric for measuring digital adoption
Chief Information Officers (CIOs) and Information Technology (IT) leaders face significant challenges as they strive to drive cost-effective digital transformation amidst challenging economic conditions. At the same time, they must also tackle challenges stemming from critical macro trends such as hybrid working and skills gaps.
At Userlane, we wanted to understand these challenges in greater depth, so we partnered with PwC on a survey of 250 CIOs and IT leaders. They represent large UK-based companies operating in key industries, including finance, healthcare, IT and telecoms, manufacturing, and retail.
According to our research, the average large organisation completes five major software purchases and implementations every year with an average cost exceeding £2,200,000. However, only 45% of these software purchases meet or exceed their expected return on investment (ROI). As a result, the average company may be losing the equivalent of £6,000,000 annually – this is unsustainable.
We first dived into the data to understand why software purchases deliver such low ROI. With this understanding, the team at Userlane developed a standardised model for tracking the progress of digital adoption in an organization. Here are the findings that informed the design of our new model.
CIOs are tasked with the significant responsibility of making investment decisions related toenterprise software purchases, subscriptions,and implementations. The expectation is that such decisions will generate business value. However, there is no standardised model for software ROI. CIOs report that they typically measure ROI in terms of:
Productivity improvements (76%)
New business generated (73%)
Streamlined processes (70%)
A reduced need for hiring (70%)
Higher customer satisfaction (69%)
Delivering ROI under challenging circumstances places significant additional pressure on CIOs, who already have an increasingly wide-ranging and complex remit. Respondents consider their most significant area of responsibility to be digital transformation (43%), followed by digital adoption (37%). Other key focus areas include business productivity (35%), employee experience (33%) and learning and skills development (29%).
Although almost two-thirds of CIOs (65%) are concerned that the state of the economy will affect their digital transformation plans, 62% plan to deepen their investment in technology over the next 12 months –but that may be easier said than done.
Clearly, there is a need for a standardised solution for quantifying digital adoption. It would enable CIOs to track progress over time, benchmark against others in their industry, and savetime that they can spend on their variety of other responsibilities.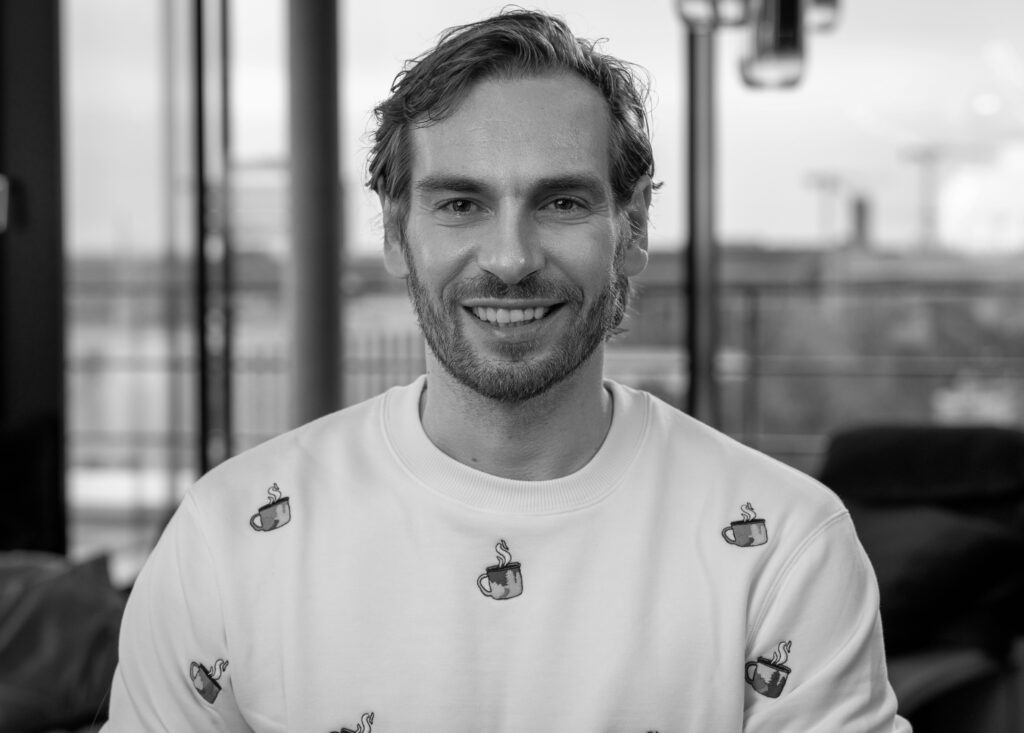 The role of digital adoption
Digital adoption is second only to digital transformation as a priority for CIOs. This is appropriate, as a technology acquisition or project is only successful when people make effective use of it.
According to the Userlane 'State of Digital Adoption' report, 88% of decision-makers believe that digital adoption is fundamental to both employee experience and business success. This makes sense, as businesses are increasingly reliant on software for essential functions –72% of employees use software more today than they did two years ago.
However, 96% of decision-makers report that their organisation struggles with digital adoption. This often manifests in the form of a high number of support tickets (33%) or difficulties in quickly adopting and using the new software (33%). Other problems can be found in effort – time and costs – spent on software training (28%), increased software requirements due to hybrid working (28%), or a lack of investment in tools and processes to improve digital adoption (27%).
This data confirms that adoption is at the root of many of the challenges that CIOs face. It contributes to a raft of challenges, including increased IT costs, damage to the employee experience, reduced productivity, and higher training costs, to name justa few. Each of these damages software ROI and the likelihood that decision makers will opt to reinvest, reducing the organisation's competitiveness.
Measuring digital adoption
Our new report highlights a lack of consensus among CIOs on how best to measure digital adoption. Many CIOs track employee happiness (73%), the number of IT support tickets raised (73%), task completion rate (72%), the number of application logins (70%) and process quality improvements (70%).
The report also found that 37% of CIOs feel their company faces a significant digital skills gap. This has noticeable effects on business, with CIOs reporting lower productivity, increased IT costs and poor employee experience –all barriers to growth. Crucially, poor digital adoption is leading to investment in new software becoming non-viable.
There is currently no single, unified measurement framework for digital adoption. Given these issues, creating this metric should be a priority.How can CIOs succeed in fostering digital adoption ifthey do not have a framework for measuring it?
It's a truly difficult time to be a CIO or IT leader. Businesses are asking a lot from them, and the macroeconomic conditions mean that there is little margin for error. In fact, our research shows that 64%of CIOs feel that their organization doesn't fully appreciate the
value they provide. Despite digital transformation being a priority for years, the directly measurable impact on employee productivity has been mostly a black box. Even worse, people complain about friction as they have to deal with rapid change amid a constant flow of new technologies and processes.
Understanding what works and what doesn't is essential for a successful digital transformation. IfCIOs can't measure how employees are using new software to drive positive business outcomes, they will struggle to make the case for future technology investments. That's why, in our report, we reveal a new method for quantifying software usage and adoption: a single, robust framework called HEART,which aggregates data over several dimensions to identifyareas for improvement and optimise IT spend efficiency. We're excited about its potential to support CIOs in the year ahead.
HEARTmeasures the success of digital transformation initiatives across the organisation by tracking application usage, software adoption, common support requests and employee experience.
We based this systemon Google's HEART framework for measuring user experience (UX) and refocused it on digital adoption. Our HEARTcombines five metrics to produce a single score, trackinguser behaviour and employee experience across multiple different software applications simultaneously:
Happiness: Track employee sentiment across multiple applications. By looking into this data, CIOs can rapidly identify and address software pain points, improving the employee experience and maximising productivity.
Engagement: Maintain a timely understanding of how employees are actually using software features. Quantify whether users interact with the app, how actively, and for how long.
Adoption: Set and measure adoption targets to ensure that software spend is resulting in business value. With a clear understanding of which features employees are not using, decision-makers can target training to ensure that every user is a power user.
Retention: Ensure that employees maintain their knowledge over time and help them to form meaningful habits.
Task Success: Visibility over the number and rate of completed tasks provides a concrete measure of productivity and enables CIOs to identify and mitigate potential
risks.
With these measures, HEART gives CIOs a solid framework through which to identify issues, increase usage and adoption, and ensure employee productivity. This helps them to reduce unnecessary training and support costs and, ultimately, improve ROI. Where they had to guess at the success of digital adoption before, CIOs can now use HEART to maintain full control and clarity at all times.
This puts them in a much stronger position to make data-driven technology decisions that support their digital transformation ambitions and ensure that employees take full advantage of the software they implement.
Wolfgang Hufnagel, Senior Consultant in Change Management at PwC, tells us: "CIOs today face the complicated task of fully understanding and optimising the return on investment on their company's software purchases. A crucial piece of this puzzle is developing the capability to track and measure digital adoption among employees, identify areas for improvement, and tailor training and support programs to better meet their needs.
"Having a user-centric analytics tool built into a Digital Adoption Platformwill empower CIOs to track progress over time and simplify data-driven decision-making to drive business growth and innovation through technology investments."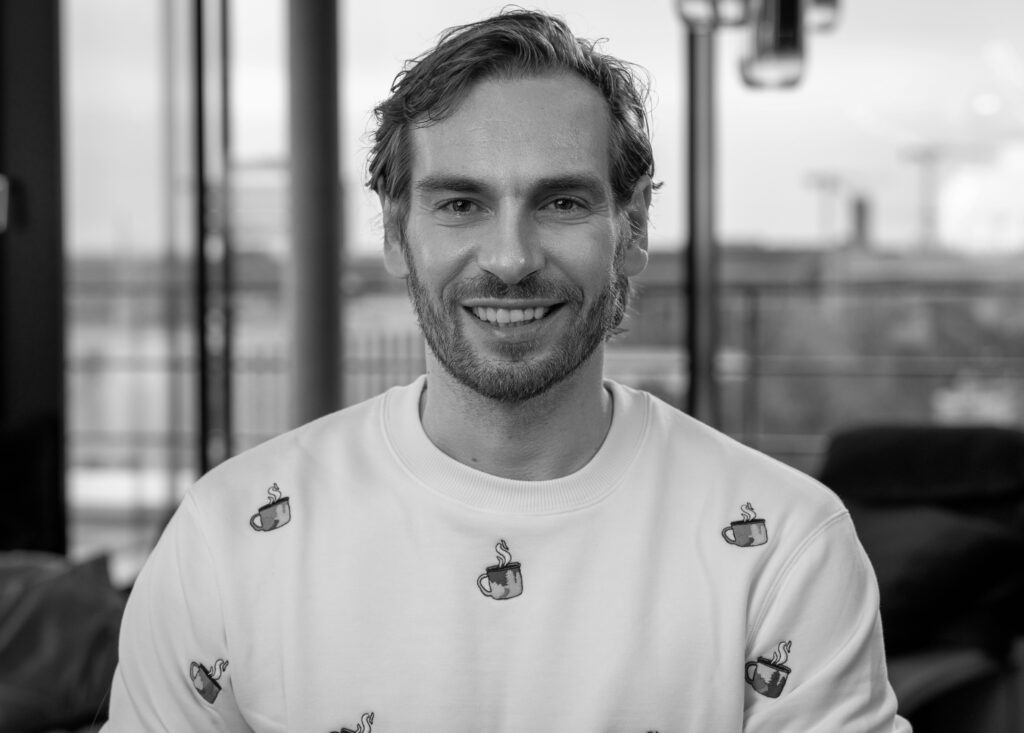 Hartmut Hahn the CEO and co-founder of Userlane. Hahn founded Userlane in 2016 with Felix Eichler to provide a seamless support and training experience for large organizations who rely on their employees (and customers) learning how to work with new software and processes as speedily as possible.
Based in Germany, the company has become one of the leading digital adoption platforms working with a wide range of clients, including Procter & Gamble, Deutsche Bank and others.