Is the UK government's ambition to become a science and tech superpower realistic?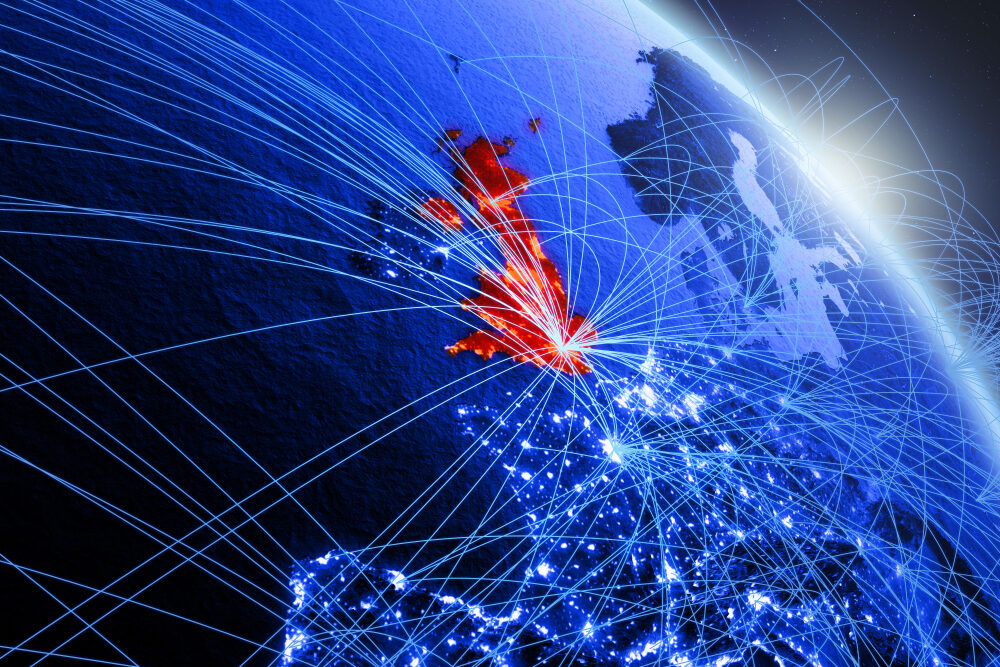 The UK government's ambition to become a science and tech superpower is evident, but is it realistic?
The history of our ambition to become a science and technology superpower is one that is deep-rooted and enduring. Former Prime Minister Boris Johnson announced in 2021 his vision for the UK to become a leader in science and technology by 2030. This objective was reinforced by the current Prime Minister, Rishi Sunak, who established the Department for Science, Innovation, and Technology and released the UK Science and Technology Framework in March 2023.
However, there are significant barriers that must be overcome to achieve this goal. By bringing together policymakers, business leaders, industry bodies, and think tanks from the science and technology sector in a parliamentary roundtable discussion recently, it was enlightening and motivating to arrive at the potential solutions for how the government's vision could be achieved.
Alongside industry research, which sought to better understand the needs and challenges of business leaders within science and technology businesses, these are the three main takeaways identified as essential to turn this ambition into reality:
Levelling the playing field
To put it bluntly, if innovative science and technology companies receive greater incentives to build their business abroad, then they will leave the UK. The Government should consider how best to create a level playing field for UK-based science and technology companies in comparison with other global markets.
This could include, but is not limited to, targeted incentives such as support for capital investment – especially in emerging technologies where securing funding for capital expenditure is a particular challenge.
Measures such as full expensing of capital expenditure announced in the Budget are to be welcomed, but it will be crucial that this is followed by more targeted support for key sectors, including semiconductors, and that any support is accessible and beneficial to innovative SMEs as well as mature businesses.
Creating investment opportunity
Increasing the flow of investment into our technology companies, particularly from domestic sources, will also be key. The domestic point is crucial – if our most innovative science and technology companies are predominately owned by overseas sources of investment, there is a significantly increased risk that they eventually choose to base themselves abroad, or list on foreign stock markets.
One way to help drive domestic investment is to increase the technology expertise and understanding of investors, and in doing so cultivate a more dynamic approach to science and technology investment. 
Our research revealed that 61% of science and technology business leaders believe that UK investors are too risk-averse when it comes to investing in scale-up science and technology businesses. 55% believe that investors do not have a good understanding of the investment opportunities offered by early-stage and scale-up companies.
The Government should convene an expert advisory panel to identify and implement steps to cultivate a more confident approach from British investors to investing in innovative UK science and technology businesses.
Alongside this, and working with the existing Catapult network and other expert bodies, the Government should examine how a platform could be created that better marries tech investors and technology experts to guide investment decisions.
Making public procurement work for businesses
Finally, there is a clear need for a more comprehensive and structured approach to using public procurement as a tool to support UK based science and technology companies, particularly those in the scale-up stage.
The Government has a role to play not just as a regulator but also as a customer, supporting home-grown revenue opportunities. Increasing innovation in public procurement is part of the Science and Technology Framework and it's vital the Government now lays out exactly how it will leverage its significant buying power, especially to invest in the most innovative products like flexible semiconductors that will allow us to lead the world in critical technologies.
The Government should commission a cross-departmental review of how it uses public sector procurement as a tool to support cutting-edge science and technology companies. This should include assessing how departmental guidelines for procurement decisions can ensure support for this crucial sector.
Turning opportunity into reality
The UK has a chance to leverage its rich legacy of pioneering science and technology, but to be a truly dominant force in a highly competitive global landscape, we need action. It's clear we've reached a true inflection point, and unless the UK Government reacts with incentives, support and robust initiatives, those business on the cusp of great things will build their success overseas rather than within Britain.
Scott White is Founder and Executive Director of Pragmatic Semiconductor. 
Scott is a serial entrepreneur, now scaling up his sixth technology venture; Pragmatic Semiconductor. He is also an Advisor at venture fund Deeptech Labs and a member of Forbes Technology Council.
In his current role, Scott has led the development of a unique, low-cost flexible electronics platform able to connect everyday objects to the Internet of Everything, and is now championing applications of this technology across key societal challenges including sustainable growth and ubiquitous healthcare.