To make expansion work, companies must be able to adapt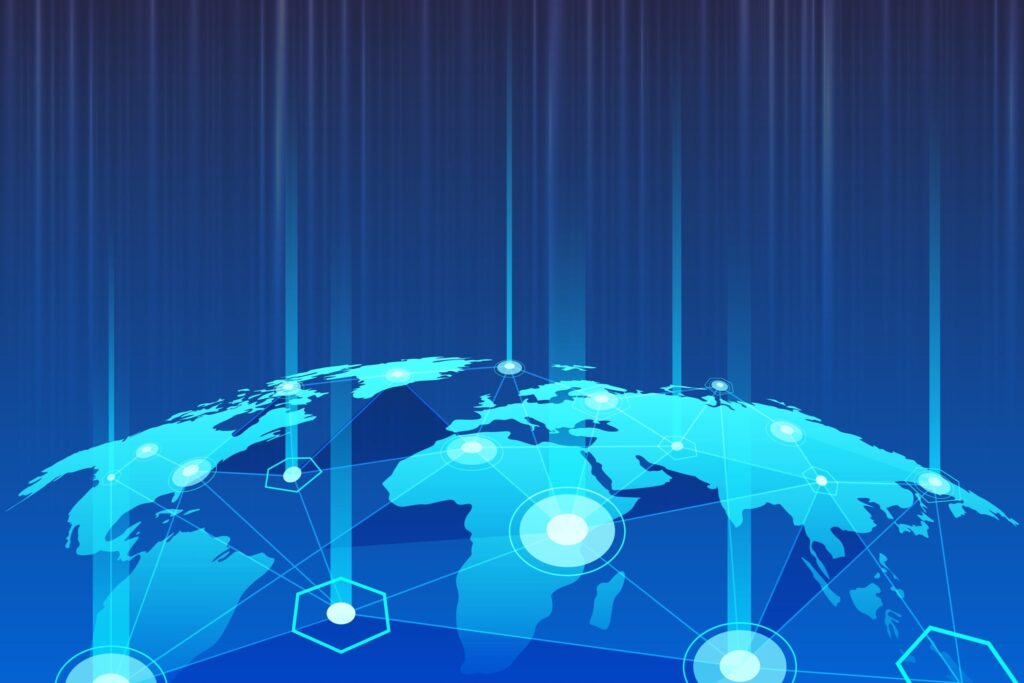 Oracle NetSuite's Nicky Tozer on using tech to tackle the challenges of international business expansion.
Building a successful company is no small achievement. Entrepreneurs often believe they're ready to take on the world once they're established at home — after all, international expansion is the next logical step for growth.
NetSuite's State of Growth report has found that 74% of UK decision-makers believe that expanding sales into new international markets will be a key driver of their organisation's growth over the next 12 months.
But while entering new markets can be a great opportunity, it is not for the faint-hearted. Succeeding internationally can be as difficult as launching a new business and comes down to more than just having a great idea, product, or service.
It's essential to understand the challenges of managing a global business, and the role of technology in helping to operate and scale. Stock status, integration with logistics partners, financial forecasting capabilities, and being audit-ready are all challenging without a real-time, single-source-of-truth view of the global business.
The right technology enables businesses to make better investments, meet compliance requirements, drive strategic decisions, spot opportunities, and act, evolve, or diversify with confidence.
Preparing to manage an international business
International expansion is fraught with risk and can seriously strain company resources — not just financially, but also in terms of human capital. That cost tends to stem from human error, in both the time and effort spent avoiding it, and the emotional and logistical impact of the mistakes themselves.
To make expansion work, companies must be able to adapt to different business rules, regulations, and cultural expectations.
The most effective way is to centralise, and automate some processes. One solution to do a lot of the heavy lifting is an enterprise resource management (ERP) platform, which will enable a business to manage multinational and multi-subsidiary operations. Efficiency gains can be seen quickly through the delivery of real-time operational visibility and consolidation.
So in which business areas can ERP make the most impact?
1. Complex business structures
Although more complex, the subsidiary structure has its advantages over opening a branch office, including protecting the parent company from liability. However, it also makes the accounting process more complicated.
As a separate business, the subsidiary needs to follow local accounting rules and generate its own financial statements. Those results must then roll up to the parent company, where different accounting standards may apply.
Consolidating data from subsidiaries in different countries and following different rules increases the time and effort required to close the books, and is a common source of reporting errors.
Adopting an accounting solution specifically designed for companies with multiple legal entities allows you to post every transaction to multiple accounting books at once. In doing so it ensures the correct standards are applied at local and headquarter level, enabling employees to identify and deliver information faster.
2. Language barriers
Another challenge businesses face when expanding internationally is deciding how to communicate with customers, staff, and other stakeholders. People generally prefer to buy from companies that speak their language; despite its ubiquity in business environments, an English-only marketing strategy will limit growth.
Employees are also more comfortable using their native language and tend to be more productive as well. This isn't just about comms — it also applies to the tools and technology people use to do their jobs.
3. Exchange rate volatility
When entering a new market, companies are expected to conduct business in the national currency. This isn't just a convenience for local trading partners, but a legal requirement in most countries.
However, dealing with multiple currencies adds uncertainty, risk, and complexity to financial processes. Exchange rates rise or fall throughout the day and this means the value of international sales fluctuates relative to a company's base currency.
Understanding the impact of the exchange rate on earnings is critical. Monthly financial statements only capture the results, so managers need more frequent updates to mitigate the effects of exchange rate volatility.
Converting financial data into a common currency for analysis is often a time-consuming, manual process. Automating currency conversion using the latest exchange rates produces more timely insights, leading to better — more accurate — results.
4. Local tax policies
Companies expanding internationally will need to keep up with tax policies. Changes are likely as economic conditions continue to put pressure on countries to raise taxes, as governments look for ways to increase revenue.
Dealing with indirect taxation — including VAT, sales, and use taxes — can be particularly challenging when entering a new market. For example, working with The Union One-Stop Shop (OSS) portal that businesses now need to use to comply with VAT obligations on ecommerce sales in the EU.
Tax rules and rates vary from country to country, and at a regional level too. Knowing when to collect these taxes and what rates apply can be confusing, and it becomes more difficult as you sell into more markets.
According to NetSuite research, almost a third (28%) of UK businesses rate government regulations and tax reform as high threats to their business. Keeping up with tax policies is too often done with spreadsheets. Automating tax collection within a single, fully-integrated system is an easier and likely more accurate approach to managing risk and compliance.
5. Complying with local regulation
Navigating the regulatory environment in a foreign country can feel like trying to untangle the Gordian Knot.
The roles of different government agencies often overlap, making it difficult to know where responsibilities lie. Add to this the myriad legal statutes, banking regulations, and other rules that specify how that business must operate and you realise how big an undertaking international expansion can be.
Compliance may be the biggest challenge companies face when entering a new market. It's easy to misinterpret regulations and that can lead to costly fines or other penalties. It helps to draw on local expertise to ensure rules are being followed, and automate compliance by embedding those rules within the applications you use to run your business.
With a governance, risk, and compliance programme you can confidently anticipate and act on customer, third party, compliance, enterprise, and financial risk while elevating corporate governance and controls across your organisation.
Gain a competitive advantage
Modern businesses must be data-driven, innovative, and scale rapidly, so it's difficult to argue against the automation of areas that can threaten the speed and success of that expansion.
A single, fully-integrated global system brings a more consistent, holistic, real-time view of risks, geographical nuances, and regulations that impact on domestic and global expansion strategies – freeing you up to grow your business across international markets.
Nicky Tozer is Vice President of EMEA, Oracle NetSuite Global Business Unit. 
Tozer is responsible for driving sales strategy and operations, and building and leading a world class organization across the entire EMEA region.
Prior to this role, she led NetSuite in Northern Europe, establishing NetSuite's presence across Benelux and the Nordics, in addition to leading the UK. Prior to joining NetSuite, she spent five years working within the Oracle Applications business within the Manufacturing, Retail and Distribution industry vertical at Oracle. With over 20 years of experience in the IT industry, Tozer has worked across a number of disciplines in the field of ERP, CRM, EPM and Business Intelligence. She holds two degrees in the fields of Management Science and Psychology.