Multiexperience – tech's next big thing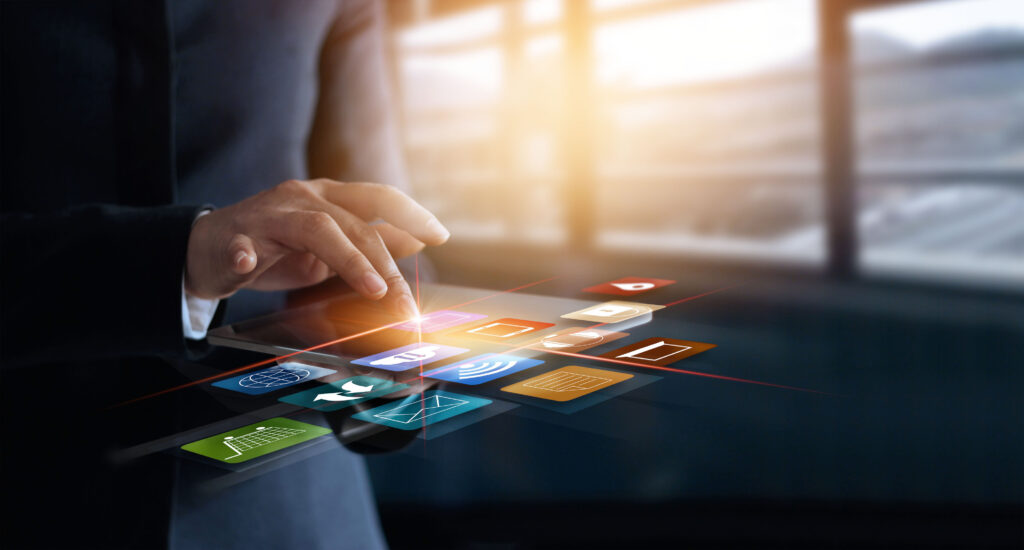 Until around a decade ago, the jobs of technologists plotting and designing customer journeys were fairly straight forward, taking place exclusively on the web. The emergence of Apple's iOS and Google's Android operating systems changed things by introducing a viable second journey option, and were the catalyst for an explosion of mobile apps.
Until a couple of years ago, that status quo remained. But a proliferation of new technologies including wearables, smart speakers and VR/AR have changed the game, significantly increasing the number of potential routes for customer journeys and modes of interaction. Think of ordering a takeaway through your Alexa or tracking your exercise through your smartwatch – experiences that we take for granted now but would have been the thing of science fiction just five years ago.
This modern phenomenon is known as multiexperience, moving across many touch points to create a more immersive process. Garner named it the number two technology trend to watch in 2020, and made the following prediction: "By 2021, at least one-third of enterprises will have deployed a multiexperience development platform to support mobile, web, conversational and augmented reality development."
Jason Wong, VP Research Advisory at Gartner and one of the tech industry's leading minds on multiexperience, tells Digital Bulletin about the genesis of the term: "I had led the mobile app development quadrant at Gartner for a number of years and we noticed a trend that clients were looking at the convergence of web and mobile development.
"At the same time, vendors were also looking at the capabilities and the platform to bring together the activities around mobile app development, web development and increasingly adding conversational, immersive and AR. This is what we call multiexperience; first and foremost it is a higher level concept of the convergence of various digital experience technologies."
Fundamentally, multiexperience is about being in the digital touch points and channels where your customers are, whether that's in Facebook Messenger, WeChat or Alexa. Wong picks out Domino's Pizza as a multiexperience blueprint for others to take inspiration from.
"Domino's has a home-grown platform called the 'Anyware', that has up to 20 digital touch points depending on where you're based. It all started from a website and mobile app, which grew to two mobile apps with 'Zero Click' which allows users to place the same order over and over again – there are more customers that do that than you'd expect.
"It also has a chatbot called Dom which sits in the app, which they've taken and used in Alexa Slack, so you have all of these developers coding away and they can use the Slackbot to order a pizza for the team, so it is building on the same foundation. The idea from a development platform perspective is how do you reuse this and target more touch points by leveraging the modalities."
Domino's is, by any measure, a big business, turning over in excess of $3 billion last year. It invests huge funds into its technology, leading some observers to suggest it has actually morphed into a technology company that happens to sell pizza. But not every company has a war chest to custom build such an extensive multiexperience platform, which is why Multiexperience Development Platforms (MXDP) are beginning to come into their own.
An MXDP is a product or suite of products that offers professional developers an integrated set of front-end development tools and back-end services that enable scalable development of fit-for-purpose apps across the ever-growing range of digital touchpoints.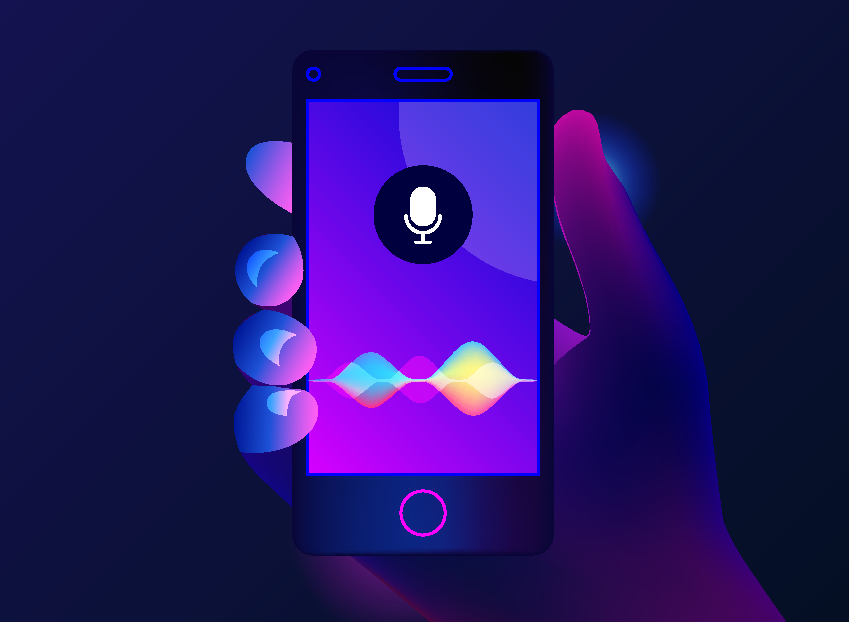 "The MXDP platform is about unifying, coalescing and accelerating multiexperience," says Wong. "Take banking and financial services as an example where multiexperience is really taking off. it has gone digital really quickly and is competing at the digital level in terms of experience and connecting their employees.
"Not everybody can be a Netflix, LinkedIn, Walmart or a large financial institution. Large, multinational banks can afford to hire lots of development teams, your secondary tier banks can't do that and that's why they invest in an MXDP, that's why [banking software company] Temenos bought [digital banking SaaS company] Kony last year. 
"These platform technologies are important for breaking through and catching up with the leaders who are doing these custom, multiexperience development with pure development teams."
Multiexperience and MXDP is also helping to bridge the gap between customer experience (CX) and the experience of their employees. This disparity, he says, is the reason many companies are not progressing when it comes to multiexperience. 
"It's really important to stress that multiexperience is not just for the customer, it is also for employees, particularly the frontline employees who are interacting with customers either in-person or remotely, in real-time or asynchronously. There are many digital interactions that benefit from making the transactions, data and content more convenient and effortless.
"CX has been around a long time but now we have employee experience and there should be the same level of discipline and practice applied. When it comes to design and usability we have focussed on the customers but short-changed the employees and COVID-19 has exposed this. 
"Companies need to address interaction points where the employees overlap with the customer. This is the interconnectedness of multiexperience and user experience, as well as customer experience and employee experience, and collectively we are calling this 'MUCE'. It is an integrated strategy that companies need to think of, not one-off channels for customers. That is the important part of multiexperience, to connect all of these experiences." 
Currently, progressive web applications and mobile apps are the main driver for investments in MXDP, but the rapid development of new technologies that will become far more widely used in the next three years will also begin to move the needle, according to Wong.  
"Conversational and AR are the two I would pick out," he comments. "Conversational is fast becoming really important and it is not just about building the ultimate version of a chatbot. There are various levels of conversational, 90% of conversational experiences are chatbots that can carry out simple FAQs, or the status of 'x', these are simple conversational tasks that can be enabled through an MXDP. 
"There is also growth with conversational because it supports all of these non-business-owned touchpoints, so it can be integrated into the likes of Facebook Messenger, Alexa, Teams and Slack. COVID-19 has shown how important conversational is, customers don't want to be on hold to talk to an agent or wait for an email response. They can use something virtual to get a response really quickly."
There is no doubt that the pandemic has been the catalyst for companies to embark on digital transformations or pause to take stock of their progress to-date. Enterprise has been backed into a corner and has rolled out large-scale technology initiatives in a matter of weeks that previously would have been piloted for months, even years. 
Wong believes that the crisis has also helped to accelerate the momentum of multiexperience and MXDPs, with many companies using the downtime to track the progress of their tech transformation programmes. 
"Businesses are looking back and seeing that they haven't impacted the digital experience that much. They've modernised a few things, gone to the cloud but from an experience perspective, they can see that they haven't done that much to transform customer self service, to provide mobile capabilities, to really elevate the customer/employee experience. 
"I spoke with a customer recently who said the management team have recognised that their digital transformation, the digital properties, the web and even mobile properties are really antiquated, they have just incrementally improved it and it has taken COVID-19 for them to see how far behind they've fallen. 
"There are a lot of factors that are contributing to the elevation of multiexperience and it's not just platform developers that are taking an interest and seeing its potential, its heads of contact centres, content platforms, CRM and ERP technology providers as well."
As mentioned earlier, Gartner is bullish about the prospects for multiexperience and the development platforms that will enable many companies to bring together their customer and employee journeys across multiple touch points. Concluding, Wong believes that multiexperience will become far more important when it comes to longer-term design planning. 
"A lot of what is happening with multiexperience is serendipitous," Wong concludes. "Companies say they need mobile apps, web apps, conversational apps and then they start thinking about integration – the approach to design will become more holistic. We think that in the next two to three years it will become more strategic, companies will think in a far more advanced way about multiexperience."