A Culture-First Technological Transformation
Technology drives change.
The industrial sector is currently on the verge of a significant transformation, driven by the advent of data analytics and cloud and edge computing. These technologies significantly increase the complexity of IT systems. As a result, more than 60% of end-user organisations want outside help in managing their edge deployments, according to IDC. In a survey to 786 technical professionals by Deloitte, 94% of them said they use cloud software-as-a-service (SaaS), and most of them expressed interest in artificial intelligence (AI) SaaS, a market Gartner has predicted to be worth $7 billion by 2023.
Customers no longer want a hardware vendor, but a partner; and this is exactly what Schneider Electric is.
As a company that focuses on energy and industrial automation, efficiency and innovation are intrinsic to Schneider's DNA. Since its creation in 1836, Schneider Electric has undergone multiple transformations in order to stay at the forefront of its industry. Its goal is simple: to optimise its clients' operations to achieve sustainability and efficiency. To achieve this, the company has had to not only upscale its technological solutions but also completely transform its business model and operations. The drive for change is there, and not even a pandemic has been able to stop it.
Nathalie Marcotte stepped into the role of President of Process Automation at Schneider Electric just as 2020 was beginning. During the first few months of the pandemic, she was focused on ensuring the health of her employees, though the crisis eventually opened up a space for opportunities and process transformation.
"I like to say that 2020 was the year of agility, where plans would change pretty much every day, and we had to adapt and think differently," Marcotte says. 
Saving During this time, the company has introduced new services, like remote factory-testing, and strengthened existing ones, such as cybersecurity protocols. However, its long-term goals are much more ambitious. "We want to empower companies to make the most of their energy and resources. We want to be our customers' digital partner for sustainability and efficiency," she adds.
Schneider's customers have also undergone a significant mindset shift over the course of the pandemic, accelerating their digital transformation initiatives and changing their priorities. Oil and gas companies have turned their focus from production volumes to cash flow, a shift that was prompted and facilitated by new technologies.
However, although clients want to deploy these technologies, they don't want to build them. 
"Many companies have outsourced their IT infrastructure because it isn't core to their businesses," says Helenio Gilabert, Schneider's Senior Director for Edge Solutions. "They don't need to manage an email server to be successful in making cars, distributing water or producing oil and gas."
Gilabert's role focuses on leveraging the new technologies that are creating this disruption, such as cloud, edge computing, and AI, to optimise the operations of Schneider's customers. The goal is to solve its clients' OT problems and remove the IT complexity from their businesses to help them not only survive the current crisis but "thrive" in it.
"We want to make technology invisible to them," Gilabert says. "We want to allow them to focus on their core business, and we want to make sure that we unlock value that was not accessible to them before."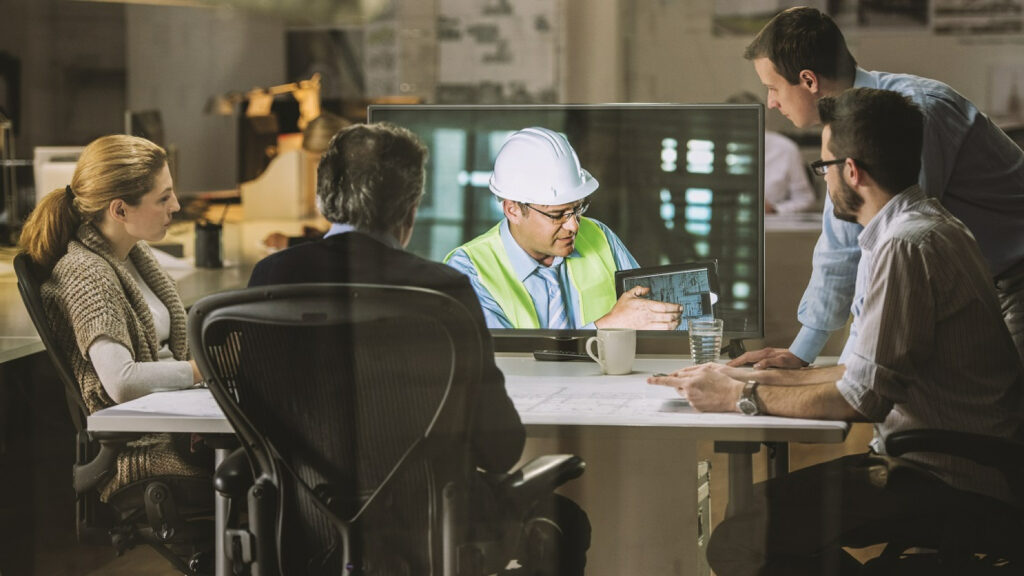 To achieve this, Schneider is shifting its whole business model to a subscription-based service that not only provides technological solutions to clients but is also responsible for its maintenance and development. Customers gain access to 24/7 remote monitoring and troubleshooting from Schneider's engineers and next-business-day, on-site support when needed. Moreover, Schneider's use of data analytics to make recommendations and its monitoring of the machines save clients up to 40% in IT management costs.
Schneider's new asset-centric pay-as-you-go subscription-based model rests on the principle of flexibility. Only through flexible services companies can Schneider ensure that it continues to meet its customers' needs, particularly during such changing times. Schneider's model adapts to the customer, rather than forcing the customer to adapt to the product.
"Really, the main component there is to ensure that we help transform people, culture and processes. To do that, we deploy some technologies. But if you don't change people, culture and processes, no amount of technology is going to be successful in allowing you to become a digital enterprise," Gilabert comments.
Schneider is not only helping companies on their digital transformation journeys; it's also undergoing one itself. Marcotte stresses how, in Schneider's transition, technology has been "an enabler" to "drive cultural change".
Autonomous production Advisor
Schneider began by automating six factories out of the company's 400. The results were astonishing. For example, its factory in Lexington, Kentucky, has reduced its energy consumption by 3.4% year-over-year, saving $6.6 million and decreasing its CO2 emissions by 78% since it joined the programme back in 2012. The initiative was included in the World Economic Forum's Lighthouse Programme, which stressed Schneider's success in adopting Fourth Industrial Revolution technologies at scale. The company now wants to expand this programme to the rest of its factories, which span over 40 countries, employing 86,000 people.
"It's been a real success," Marcotte says. "Moreover, the experience that we've gained internally by change management was also a great benefit for us. Now, we're looking at implementing it in our clients' digital transformations."
The success of Schneider's Smart Factory programme would not have been possible without edge computing, which was key to reducing costs and energy consumption. Edge computing allows companies to bring computation and data storage closer to the devices where it's being gathered, reducing latency issues. Although the industry already heavily relies on this technology for remote controllers and terminal units, the new generation of edge controllers and gateways have higher processing capabilities, memory ability and storage, while being much more affordable and allowing its integration with the cloud.
Schneider has integrated these capabilities into the Autonomous Production Advisor, a software solution which monitors industrial machines and makes predictions and suggestions to improve its efficiency. These recommendations are connected to control decisions, which enables the Autonomous Production Advisor to drive performance results and learn over time. 
"Our "In collaboration with customers we came up with the best mix of cloud, AI and data analytics, and we put it all together in the Autonomous Production Advisor," explains Fahd Saghir, Schneider's Digital Solutions Manager. "It's not just an out-of-a-box solution, it is a solution that adapts to the customer's needs."
The Autonomous Production Advisor runs machine learning solutions directly on the edge, allowing customers to disconnect the solution from big data centres close to their asset. This allows the reduction of engineering costs by up to 80% and improves maintenance costs by up to 75%, all whilst cutting carbon emissions by half.
"The best part about the Autonomous Production Advisor is that it's able to take feedback on how customers use the system on a day-to-day basis from the end-user, and the data analytics and the AI adapt," Saghir adds.
According to Saghir, the best use-case for the Autonomous Production Advisor is in augmented intelligence. For example, one of Schneider's clients in the upstream oil and gas industry used it to train its models and, as a result, it was able to not only improve the efficiency of its production but also reduce its energy consumption.
According to Saghir, a key aspect of the Autonomous Production Advisor is precisely its knowledge capture abilities. By being an open system, the Autonomous Production Advisor allows Schneider's clients to add their own solutions or update the ones from Schneider's marketplace.
"Giving that power to the end-users, our industrial customers, has helped us change mindsets," Saghir says. "The best part is that they trust our technology."
Trust and collaboration are the two main pillars of Schneider's new business model, and they have been the key drivers of Schneider's development of an ecosystem or partners for innovation. "We see innovation is happening, and even more so right now at, at a lightning speed. And we cannot do everything by ourselves," Marcotte says.
Schneider Electric Exchange is a platform where industry partners can work together to develop platforms and applications that accelerate and scale innovation to drive sustainability and efficiency. With this goal in mind, the platform provides APIs, data science/datasets, and SDKs, access to private and public communities, as well as a Digital Marketplace. Companies can use Exchange to showcase different solutions, exchange and upload them to products such as the Autonomous Production Advisor.
This ecosystem brings together huge names such as Accenture and Claroty and smaller technology startups that are now entering the game. For example, Schneider has begun a very successful collaboration with Kelvin, a startup that builds control applications to safely optimise companies' operations. Kelvin has built the Kelvin Intelligent Control Software Platform to improve the Autonomous Production Advisor's control systems and be able to deploy them in cloud and edge environments.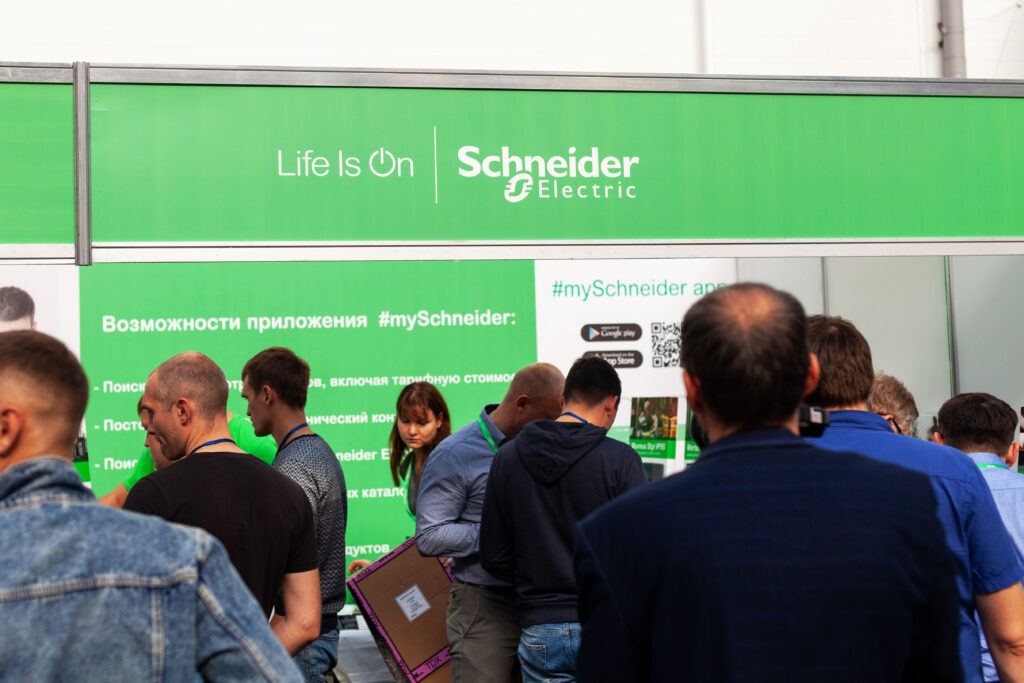 "It's a spider "We partnered because Schneider is an expert in the industrial control space," says Peter Harding, Kelvin's CEO. "Our goal is to help create learning applications that can be able to move into this control world. To do that, we needed a partner that understood the world today and how it's changing.
"Schneider is a driving force in the digital transformation today that we are seeing across the industrial control markets," he adds. "It understands that change needs to happen and is willingly putting resources behind driving that change. This is an evolution, not a revolution."
Kelvin is only one of the many startups that Schneider is engaging with through its Innovation at the Edge program. With dedicated teams across the globe and practices ranging from Investment and Incubation to Partnerships and Joint Ventures, Innovation at the Edge is building an ecosystem of entrepreneurs across the main innovation ecosystems. Its dedicated 500 million Euro venture capital fund has already invested in over 20 companies that focus on the transition to renewable energy, energy management, electric mobility, cybersecurity, Al, and Industry 4.0. To this day, they have also incubated 7 businesses, partnered with 40 startups and created 2 joint ventures.
"The cost of entry for innovation in industrial automation is coming down very quickly," Gilabert says. "And there is an incredible amount of very innovative solutions out there that happen to be developed by small startups in multiple different places in the world. We need to work with companies that can run and create these solutions much faster and in a more agile way than Schneider can and take advantage of that."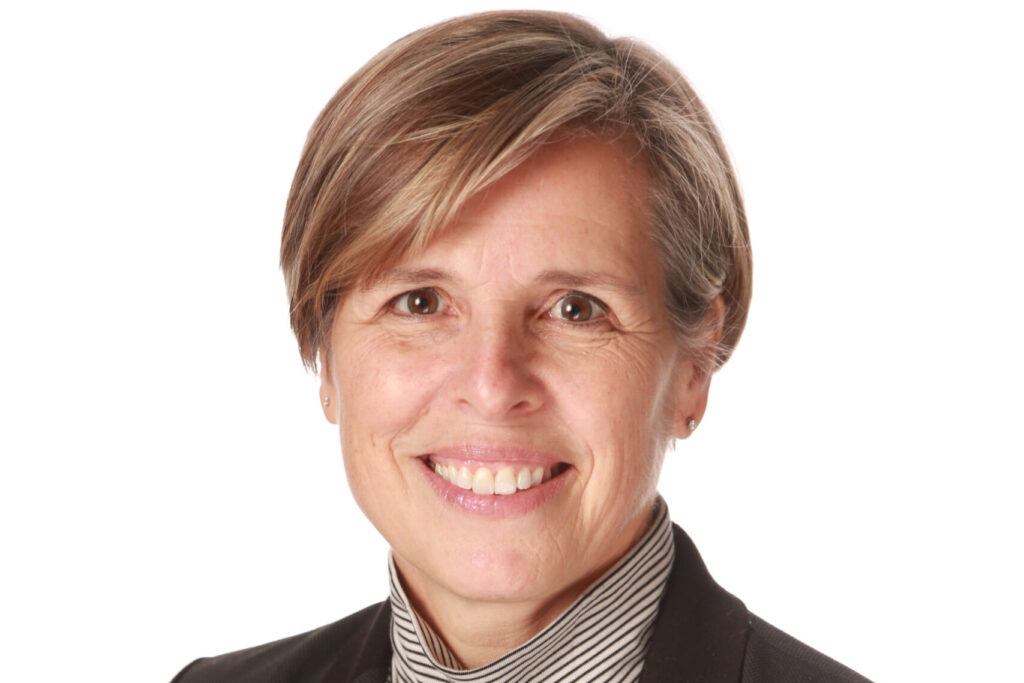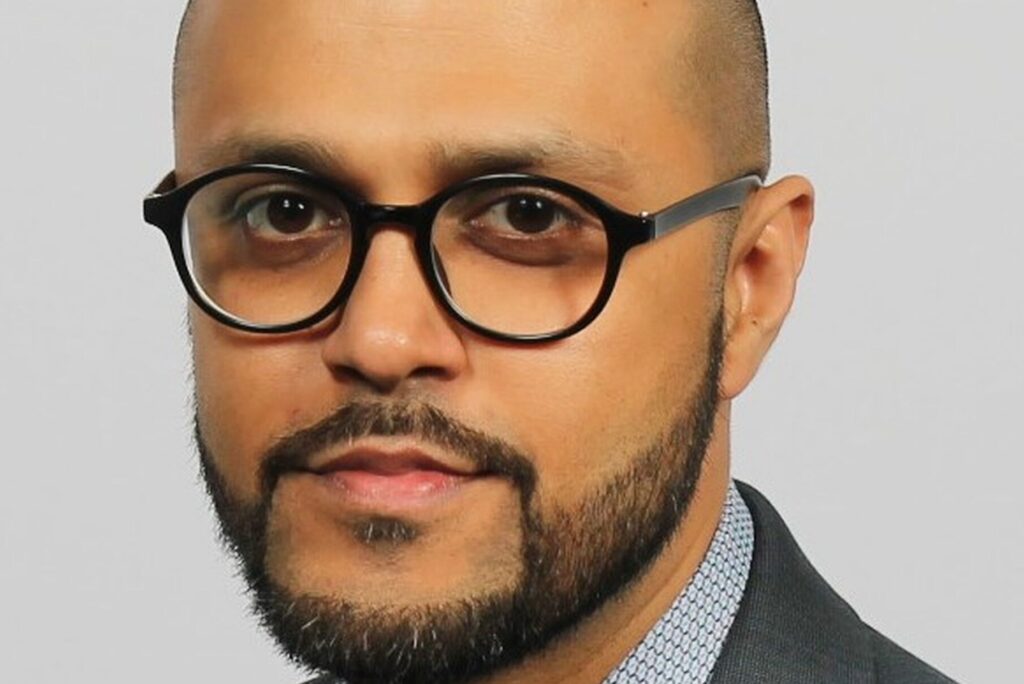 Harding agrees with Gilabert and stresses the many benefits that being part of Schneider's ecosystem brings to Kelvin, from being able to co-sell to existing customers and collaborate in shared projects, to exposure to a whole new set of potential clients. "The integrator network and partnerships that Schneider has developed allow Kelvin to be able to exponentially accelerate the deployment and development of cutting-edge applications, and we view that as a significant win for Schneider and for all of the ecosystem partners that we're looking to engage with," Harding stresses.
Together, Schneider and its partners have a new target: sustainability.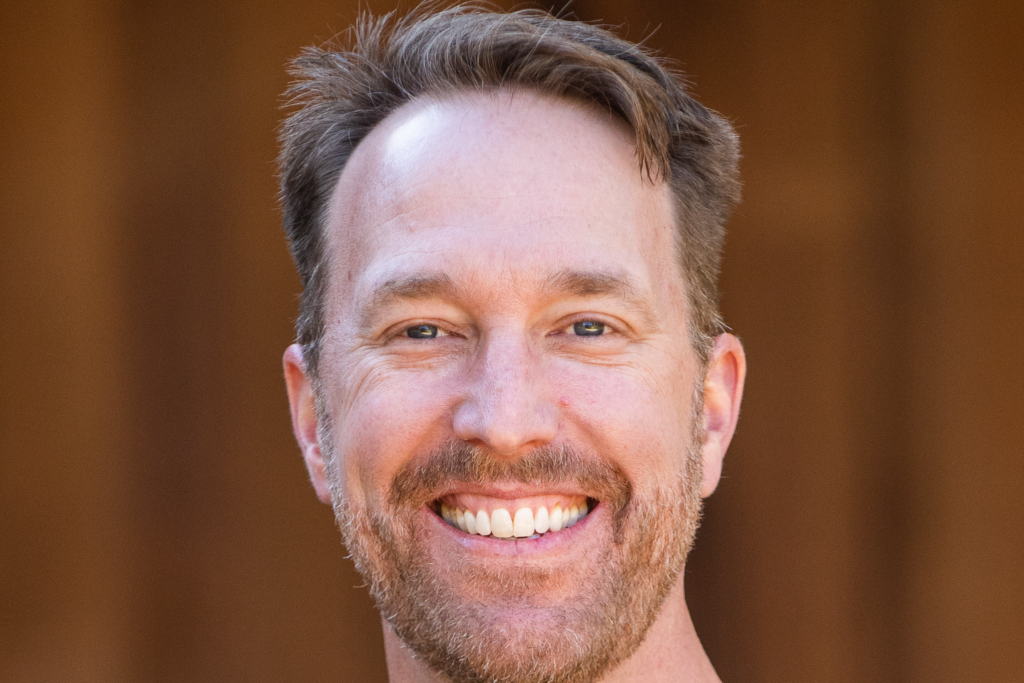 In 2015, Schneider Electric pledged to make its whole supply chain carbon neutral by 2030. The company still stands by it. To achieve this, Schneider is moving towards a circular economy and the use of renewables to maximise the lifetime of its assets. Moreover, several of its solutions, from consulting services to technological products, are aimed at helping clients become more energy efficient and reduce emissions. In fact, Schneider has recently signed a partnership with McDermott International to design a carbon-neutral facility for the upstream oil and gas industry, and it has created joint venture with The Carlyle Group, AlphaStruxure, to deliver energy-as-a-service and sustainable infrastructure to highly energy intensive users.
"It's part of our purpose and our mission to provide more sustainability to our customers," Marcotte says. "In any of our solutions, we look at the integration of power and process and how it supports sustainability."
From minimising environmental impact and energy consumption to maximising throughput, optimisation is at the core of all of Schneider's solutions. And, although the company is still on the journey to creating new applications which bring together advanced technologies, it's not taking on the challenge alone.
"The only way to move forward and make sure we succeed is to partner with our customers, rather than to just be a vendor to them," Gilabert says. "That's the significant transformation we're facing and we're embarking on."
It's not a mission for machines, but individuals. For the industry to successfully transform, new processes and types of organisations need to be defined. Company cultures need to change. Schneider wants to support customers during this transition and show them the possibilities of the Fourth Industrial Revolution: a greener and more efficient future.