IKEA's DesignOps Revolution
IKEA Retail's (Ingka Group) Karolina Boremalm and her digital experience design team have introduced an all-encompassing DesignOps strategy to the company, with a design system at its centre. Here, Digital Bulletin speaks to a number of key stakeholders to find out how the approach is enabling a number of IKEA's design teams to plot best-in-class digital experiences for customers.
In a truly digital age, the old rulebook has been thrown out of the window, nowhere more so than in the world of commerce. Online is now the true shop window, with consumers expecting seamless digital shopping experiences across a multitude of touch points and devices. Those companies that are not able to match these new expectations find themselves quickly falling by the wayside. 
Perhaps more than any other company, IKEA has bucked the trend when it comes to changing behaviours, with a large proportion of its consumer base still wedded to the unique store experience that it offers. But having redefined what an in-store experience could be, it has proven itself to be just as committed to innovating across the multitude of digital experiences where it meets many of its customers. 
The famous Swedish brand made its name through the power of design, with its iconic furniture sitting proudly in hundreds of millions of homes around the world. But as customers have migrated online, IKEA's team of digital designers has become integral to the organisation, ensuring customer journeys are fulfilling, easy to navigate and fun. The job of digital experience design, plotting omnichannel experiences to help customers improve and enjoy their homes, is now just as important as the job of designing the company's next must-have armchair. 
IKEA committed to a digital transformation journey three years ago with a root and branch review of the company's digital strategy, encompassing everything from back-office IT systems to how consumers experienced the buying process on their smart devices. It is a transformation that is by no means over, but IKEA has won praise for a number of its innovations, introducing eye-catching tools such as augmented reality to enable customers to test products in real time through Apple ARKit technology. 
Such a comprehensive programme has inevitably put pressure on certain teams, not least IKEA Retail's (Ingka Group) in-house Digital Experience Design team, which has overhauled its online, mobile, app and checkout platforms. Karolina Boremalm is one of many IKEA employees who left the company only to return a few years later. 
Upon arriving back at IKEA in 2019, Boremalm took the position of Head of Global Design Operations at IKEA Retail (Ingka Group), where she found a design team just a few months old striving to establish itself and its processes, as well as its approach to increasing design maturity amidst a large-scale digital transformation. 
"As a design team, we've been part of this transformation, but we started with a small team," Boremalm tells Digital Bulletin when we meet at IKEA Retail Malmö offices. "We've been hard pressed to keep up with all of the demands that we had and that we still have."
Using her years of experience leading and working in digital design teams, Boremalm canvassed colleagues and designers old and new to dig into where the team could drive process improvements, efficiencies and optimisation. Those conversations kept coming back to one main issue – that designers were not able to solely focus on the design.
There was a recognition that for digital transformation to be achieved, changes had to be made to free up IKEA's Digital Experience Design Team team to do what it does best. And so IKEA's Design Operations (DesignOps) team was created, with Boremalm taking on the role of Head of Design Operations, Digital Experience Design.
"The business case was the fact that we were in an early phase of growth compared with other teams in IKEA. We have more than 200 product teams that deliver on a daily basis and we found that as we were working and delivering around the clock," Boremalm comments.
"We couldn't deliver what we wanted to the high quality that we wanted to deliver to, and that is a problem because as a digital department and driving digital transformation we need to deliver world-class experiences."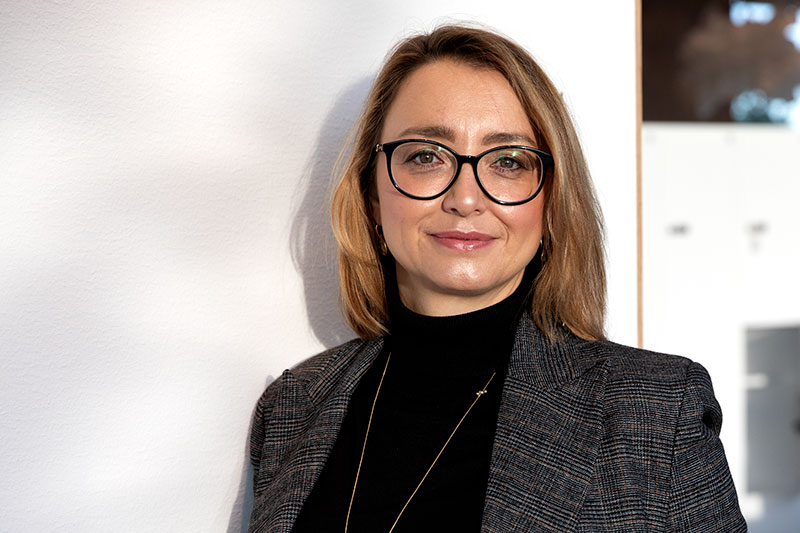 DesignOps has come to the fore in recent years, in part inspired by Development Operations, or DevOps, and are characterised by the optimisation and arrangement of people, processes and systems to get the very best out of a design team and deliver impact and value for the wider company. 
Part of the challenge for IKEA was to provide the design team with the right tools to thrive in the digital environment, which is still a relatively new one for the company, and represents a switch in thinking from a customer in a physical store walking around its signature layout to somebody on a digital journey.
"At that point we were lacking design maturity in terms of digital design; IKEA being a design company, that might seem strange but it is not a digital design company so this is a great shift for us to make. We were product driven and we were trying to adapt the product to the business without a thought of how we cater to users, so digital experience design and human centred design maturity are what we are targeting in terms of working more towards customer needs."
Of course, while there will be common practices and principles across all DesignOps programmes, each enterprise will tweak their approach to suit the specific needs of their design teams. 
"DesignOps at IKEA does a lot of very different things. We do everything from design maturity work to how we assess skills in our team and it is important to us because we want to be effective, we want to build world-class experiences and we want to build a world-class team," Boremalm explains. 
"I see DesignOps as a way of collectively improving the design process by standardising tools, standardising ways of working and ensuring that our designers have the best possible prerequisites to do their job." 
IKEA's DesignOps movement is still very much in its infancy having been established in April 2020. A great deal of work has been put in to ensure the right people and are in the right roles, while efforts to build out internal teams are ongoing, with Boremalm and her colleagues recently establishing an internal digital experience design unit. 
"This is a brand-new function, it has not been done before at any of the IKEA groups and we are still finding our way," Boremalm says of DesignOps. It is true that there are still a number of challenges to overcome, but its positive impact is already being felt across its multiple product teams. 
As IKEA Retail's (Ingka Group) Acting Head of Product UX Design, Adam Keresztes oversees a team of designers tasked with replicating IKEA's signature in-store identity in an omnichannel world. As he tells Digital Bulletin, it is a department that is involved in numerous projects at any one time, not all of which it is able to plan for. Capacity can often be stretched by new streams of work coming in from the side. 
All of which means his team requires a broad skillset to deal with anything that comes its way. Since the introduction of the DesignOps department, Keresztes and Boremalm have developed a close relationship, often speaking daily, to ensure that the UX team has the resources it needs. 
"You have to have the right competences, whether that's a designer with a strategic background competence, or someone who is more on the detailed UX side of things," he says. "Having conversations with her and thinking of it more as a team effort, about us as a design team overall, no matter where they work, has been very helpful."
Having the right skills in the right places is integral to effective DesignOps, meaning design teams have been able to access training and reskilling resources to ensure their designers are armed with the right tools to work on multiple work streams. 
"It's really helpful to be able to send off designers for training and the same thing there, DesignOps helps with that. Whether that's a training or a conference or e-learning course, whatever that might be, Karolina's team and the DesignOps within their team support us with that very well. And that means I don't have to," says Keresztes. 
One of the main advantages of working with the DesignOps team is the built-in knowledge of design and a deep understanding of what a design team needs to work seamlessly. That is already paying dividends when it comes to the tooling and technologies. 
From my experience working in other companies, tooling has always been dealt with by the IT department, and it's always been so hard to explain why we need a certain tool," he says. 
"We have design tools, we have prototyping tools, we have research tools. These are the things we need and when you explain all of this to an IT owner, you get comments like 'why can't you use PowerPoint for that?' In this set-up, there's a DesignOps team that knows exactly why we need these tools and, if I need it in my team, there are probably other designers and other teams that need them as well."
But the jewel in the IKEA DesignOps crown is its design system. For the uninitiated, a design system is a single source of truth that brings together consistent styles, design components, design rules and best practices, design code and workflows that enable teams to create consistently high-quality results. 
IKEA has handed over the responsibility to the DesignOps team, which in turn has empowered Boremalm and her colleagues to build a collaborative system that can support the company's many design teams. The DesignOps team has begun the process of distributing the design system globally.
"It is something amazing," she says. "We have not been able to support all the teams before and we are doing that now. It creates not only a positive vibe, but also hope for the future. IKEA has a lot of challenges in terms of ecommerce and digital, but with this system we are actually mitigating a lot of the problems and the risks that we see and people see that and other areas of IKEA see that. They are really, really happy to join in and be part of it, to support it and contribute to it, which is super nice."
Keresztes' UX team is one of the early adopters of the design system, and he is in agreement that its implementation is the DesignOps team's most significant achievement to-date. There is, he says, sometimes a misconception that design systems are simple guides on fonts or "how certain buttons should look", but what has been created goes well beyond that into something that can ultimately guide the entirety of IKEA's digital design function. 
"It's more about the design system as a representation of who we are as a company," he says. "For example visual identity is baked into it, interaction design is baked into it, motion design is baked into it and, most importantly, accessibility is baked in. 
"If we look at, for example, area codes for people who are using readers, if we were to develop each component in each product team, that means that we have to rethink what the area code should be for each product, but in a design system it's already there. This is huge because it means that each designer doesn't have to reinvent the wheel every time."
Robin Whittleton, Engineering Manager at IKEA Retail (Ingka Group), is equally passionate about putting accessibility at the heart of the design system. "One of the big challenges we have as a major organisation is not just meeting our obligations but exceeding what is required from us, as we care about every user at IKEA throughout that journey. We want to do the right thing for our users and a large part of that is accessibility and making sure that our site is accessible to as many people as would want to use it regardless of their individual needs. 
"And so a design system can really help in that because we're going to touch every part of the user interface. So if we can bring in high quality components, accessible by default, that gets individual product teams a long way towards meeting and then beating their own obligations from a legal standpoint."
A key strand of the design system programme was establishing a consistent tone of voice. Being in an IKEA store is a distinctive experience, and a significant amount of work was, and continues to be, put into recreating that feeling in an online setting. The task is made all the more challenging when the same digital tone has to be recreated across many different markets, cultures and dialects. 
Amy Johansson – originally from Brooklyn, New York but now very much settled in Sweden – has been central to that effort, supporting 100+ designers in the Digital Experience Design Team at IKEA Retail (Ingka Group).
"Design systems are usually thought of as just being mostly for visual and digital designers doing details, but in this iteration we wanted to include our own copy toolbox and have text components added to our design system," she says. "Tone of voice is not normally included in most traditional design systems, but I guess this is not your typical company. 
"It's really exciting, because IKEA has this iconic tone of voice that's tied up in the brand, we wanted to make it an essential part of the digital customer experience. The way we speak to our customers, the messaging, how we address certain situations that occur only digitally – in the digital realm. So it's been incredible, it's been quite a journey to just incorporate that and really have that freedom to create."
Throughout the process of implementing DesignOps, Boremalm and the Digital Experience Design Team team has been mindful of the dangers of being too insular and inward looking. In an effort to canvas outside opinion and expertise, IKEA used the help of Idean, a global design studio that has worked with a number of global organisations. 
The work has built on a long-standing relationship between the two companies, with Idean keen to play its part in helping IKEA become a world-leader in digital experience with design at its core.
"It's important that we have those types of relationships between local and global agencies because the journey we are on means there is no possibility for us to do it alone," says Boremalm. "Idean has worked on design systems for other companies that are also as globally vast as IKEA is and we can learn from that and utilise that knowledge to enhance our own operations and design.
"We are trying to ensure that we are developing and modernising without losing our 'Swedishness' and our soul and our heart, and still abiding by the values that we have. I think Idean being a glocal [global and local] collaborative partner makes it easier, because they understand our values, they understand IKEA, but they can also broadcast that globally."
To have made such great strides in such a short time is testament to the work and spirit of collaboration of all stakeholders on the project. But to have continued to progress through a worldwide pandemic makes it all the more impressive. 
IKEA has adapted and found new ways to keep the lines of communication open across all its global teams. One of the tools it has utilised to keep the project moving is Miro, a collaboration platform that acts as an online whiteboard and which has been used to share ideas by IKEA teams all around the world. 
"We can collaboratively work on the same board and make sure that if I start something on a Monday morning at 10am, my U.S. counterparts can continue with the same work when they wake up and go to work. So it actually improves our quality quite a lot because we don't have to wait for information; we have it accessible at a click," Boremalm comments. "I don't feel the need to be anywhere in person, I can do my job anywhere in the world. I can collaborate from anywhere in the world and tools like Miro are enabling me to do that.
"Miro also helps us advocate for customer experience. First of all, Miro as a tool is very easy to use and intuitive – it is a pleasure to use and leaves you with a feeling of 'hmm, this is pretty cool'. The second part is us utilising Miro to do the advocacy for customer experience. We use the tool in many different aspects; as a DesignOps team, we use it to hold workshops related to what we do in digital design and UX, and customer experience."
When speaking to just a few of the many people involved in the DesignOps movement at IKEA, what comes through is a real passion and belief that the changes that have been introduced are making a tangible difference to the company's design teams. 
The DesignOps department may be less than 12 months old, but the team behind it sees it very much as the future when it comes to approaching design – as well as being a philosophy that can be continually refined and improved – and which can become integral to IKEA and its design teams all around the world. Its impact is already being appreciated by many but if deployed at scale, it has the potential to be truly transformational in empowering designers to do what they do best – design.  
"DesignOps is a buzzword in many cases. In other cases, like for us at IKEA, it is not," says Boremalm. "We do truly see a need of elevating this part of the craft that is rarely talked about into something different to relieve strain on designers and enable them to do their work. The future for DesignOps and my vision for it is that I would really love the DesignOps team and department to become a real support channel for all of IKEA.
"So, my dream for this department and for this team is to make sure that it is global, that we are supporting everyone and that we are enabling people to do their jobs, and nothing else. We are not the solution providers, we are enablers."