SPARK44: Blending Technology and Talent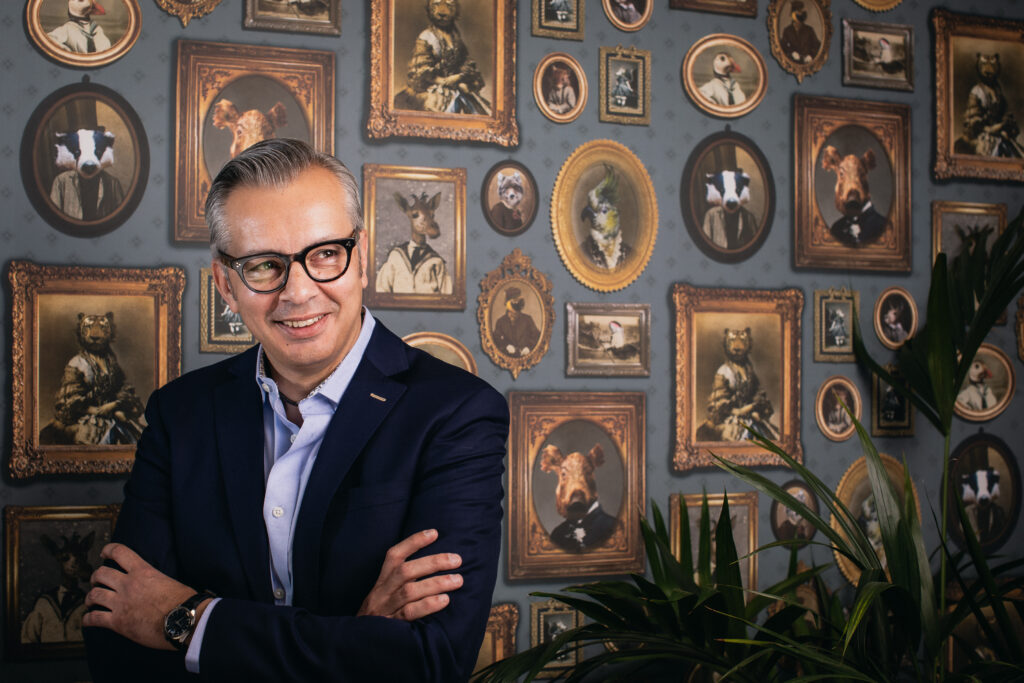 Spark44 is the creative agency that is combining cutting-edge technology with best-in-class talent. Some of its key people speak about how it has developed into an award-winning outfit with world-class clients in just eight years…
Eight years ago, one of the automotive industry's most recognisable brands had a problem.
Having been acquired by Tata Group subsidiary Tata Motors, Jaguar Land Rover (JLR) needed to thoroughly re-energise its brand in a post-Ford era and power-up its forecourt fortunes. Top of the list was overhauling how the company communicated with and related to its customers. 
Management searched high and low for the agency partners it needed to help propel JLR back into the consciousness of higher-end consumers, but it was coming up short.
Despite an exhaustive appraisal of the landscape, JLR's senior leadership couldn't find a solution likely to meet its needs amongst the world's agency holding companies, accompanied as they were with their networked complexity and high overheads. A dearth of agency-side leadership attention and the increasing difficulty of integrating proliferating communication channels globally meant JLR needed to imagine a radical new strategy of its own. 
That's when Hans Riedel, renowned former marketing supremo at Porsche, and Steve Woolford – former global agency executive – got creative. The pair were part of the consulting team supporting JLR and they decided that if the marketplace couldn't provide what the brand needed, then they'd build a new agency that could. 
They proposed a genuine joint venture between JLR and a completely new agency – one that could be built from the ground up with the success of its client as the single overriding goal. The new agency would consolidate the functions of multiple agencies – and their cumulative overheads – into one svelte operation. It would embrace technology to deliver performance and efficiency, and then share the gains with JLR. In short, they rethought the way a global agency could operate if its principal goal was to drive maximum value for clients rather than itself. Spark44 had been born. 
It was a wholesale change of direction for JLR and as such, was not without risk. However, those risks were soon justified, as JLR's performance in the market rocketed and Spark44 was able to expand rapidly around the world thanks to its single-minded purpose, simplified structure and a resolute attention to efficiency. The agency now employs 900 people across 19 offices and has won a heaving array of international marketing awards.
One of those employees, joining four years into its journey, was Spark44's current Chief Creative Officer, Brian Fraser. 
"As soon as I was asked, I knew immediately that I wanted to be part of it." he says. "This was a chance to focus on what really matters, which has always been creating great work. Here was an agency started from scratch with that in mind, and an agency fit for the 21st century." 
A lean machine 
A streamlined relationship between agency and client was the root objective of Spark44 and still endures today. Spark44 helped JLR consolidate 75 agencies faultlessly into one, which in turn, has saved JLR over £65 million in agency fees over the eight years they have been working together. This is a philosophy known within Spark44 as 'Big Lean Thinking', a rigorously applied operating model that removes competitive internal silos and places a relentless focus on unburdening clients from unnecessary costs. Seamlessly integrated collaborative technologies are what enable a global organisation to focus holistically on clients' needs and nothing else. 
Avanesh Sharma, Chief Financial Officer comments: "We say that admin costs should never exceed 10% of staff costs, and overheads should be kept to an absolute minimum. People across Spark44 have beaten every target in that regard and are very proud to have done so because there is a shared understanding that money should be spent where there is client value and nowhere else. 
"Lean as a principle is better because clients want powerful solutions that can be quickly brought to life and meet commercial constraints without impacting quality. Effectiveness and efficiency are two sides of the same coin. We are uniquely positioned, offering all the same global capabilities of a traditional network agency, without the expensive operational costs. As a result, our clients get greater access to our talent, who are dedicated to their business and not always out pitching."
In the spirit of minimal waste and a laser focus on the client, Spark44 is structured atypically for a global agency by virtue of the organisation's single measure of profit and loss (P&L), which is shared across all its offices.
Fraser continues: "Having one P&L helps us to avoid duplication and creates a culture of sharing good work. We've built the agency in this way, so offices are not competing with each other for revenues, they are competing to do the best work. That is unique and creates a specific culture which benefits our clients."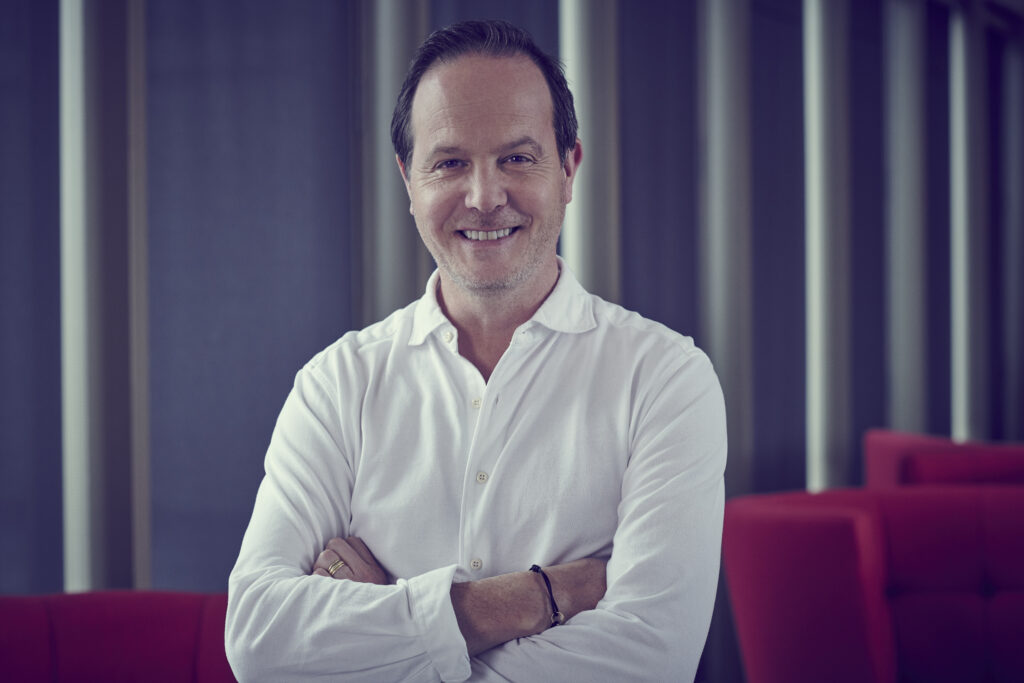 Ali McManus, Spark44's Global HR Director, says the structure is a key factor in keeping the company on track in its mission to provide best-in-class work for its clients.  
"In my past experience, when you have different P&Ls it drives individual and office behaviour. The way we operate at Spark44 encourages one ultimate goal, which is doing the best job for the client in the most lean and efficient way," she says.   
"Doing that together and having one P&L prevents us from having internal conversations that take up so much administration time that you just cannot afford when there are bigger and better things to be focusing on." 
McManus says this approach has fostered a "global mindset" ensuring a spirit of collaboration and shared goals, while the company's technological infrastructure ensures valuable work can be done across continents and time zones.  
"Our staff can have a conversation when they're in Sydney with someone in New York with absolute ease, the same way that I can turn around in the London office and have a conversation with somebody sitting next to me," she says.  
Brave, Bold, Honest 
You don't have to look far in Spark44's London offices to spy the words 'Brave, Bold, Honest' emblazoned on the walls. It's a creative credo to be followed from the very top of the company to the bottom, and the "foundation for everything we do," according to Fraser.  
"The joint venture structure would not be possible if there wasn't a culture of honesty, and a drive for effectiveness would not be possible if people didn't buy into bold and brave solutions," he adds. 
"Everyone at Spark44 is measured by how they deliver against those values," says McManus. "Spark44 is one of those rare companies which actually stands by its values and encourages staff to live by the mission of Bold, Brave and Honest – it's in our DNA. We have a very open dialogue, which is part of our culture, so if people aren't performing against the Brave, Bold, Honest values then it's easily noticeable." 
"We apply these values in how we work with each other, but also how we work with our clients and our suppliers – they are intrinsic to the Spark44 experience. We also think it is very important that we are Bold, Brave and Honest with ourselves as a business, and that means constantly evolving and changing to keep up with the requirements of the market and our clients. 
"What we consider to be the most important thing is the environment we create for people; it's important that people feel they can make a difference and have a space to do their best work. We prioritise a culture of 'no fear of failure', giving people the creative freedom to take risks through a supportive test-and-learn environment."
Industry accolades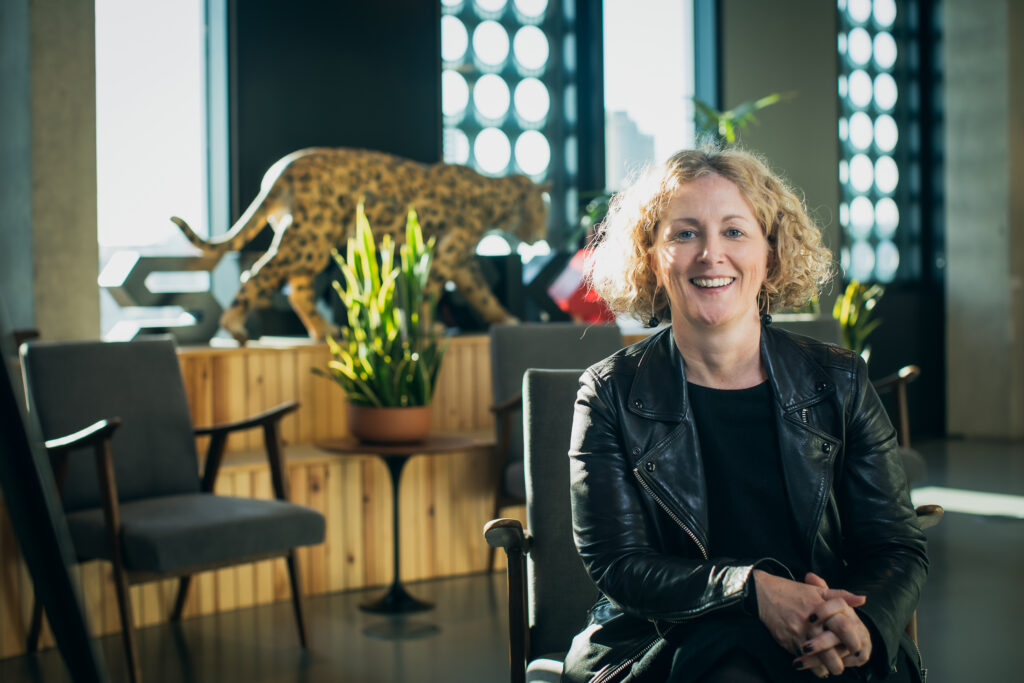 Both Fraser and McManus are effusive in their belief in the Brave, Bold and Honest principles and say it gives people the platform to do the best work of their lives. A trophy cabinet creaking under the weight of assorted international gongs is testament to the fact they're right. 
That ambition was the catalyst for the extremely popular 'Good to be Bad' campaign, which positioned Jaguar as a British villain and encouraged audiences to embrace their dark sides, with ads featuring British actors Sir Ben Kingsley, Tom Hiddleston and Mark Strong. Such was its success, it was awarded a Global Effie (the leading marketing and communications awards), the first presented for an automotive campaign in a decade.  
Since then, Spark44 has won a Chinese Effie for its 'Challenge the Impossible' campaign that launched the Jaguar F-PACE to the Far East market, and most recently won an American Effie for its 'Range Rover Sport Dragon Challenge', which saw the new Range Rover Sport model become the world's first vehicle to successfully complete the 99 turns and 999 steps of Tianmen Mountain. 
Beyond the Effies, the 'Dragon Challenge' proved to be a commercial smash hit for JLR, with test drive submissions up by 96.1%, an increase of 16.1 loyalty points to the highest level in two years, and the best sales month in brand history. 
Stunning TV ads were only part of that success story. Spark44 was specifically set up to be able to deliver a suite of campaign functions that large brands would otherwise conventionally seek from multiple separate agencies. Its one-shop, lean setup streamlined the agency relationship and manages the conversations between markets for creative adaptation, enabling it to deliver across multitudinous touchpoints, all the way to conversion and nurture. 
Spark44 was the first to take an automotive brand to Instagram TV – just a few hours after it launched. It was the first to go live on Periscope in early 2016, and the first to build a customised car configurator on Twitter in the Middle East. Most recently, Spark44 pioneered the world's first use of radio transmitter technology in direct mail for the Range Rover Evoque.
"We've built the agency in this way so offices are not competing with each other for revenues, they are competing to do the best work."
Spark44's teams have also dramatically overhauled the consumer-facing websites of Jaguar and Land Rover. Psyma and JD Power are two independent research groups measuring usability and overall consumer satisfaction. Psyma has ranked the Jaguar website No. 1 in the UK since 2012 and JD Power, in the U.S, has ranked Landrover.com No.1 for the last two years.  
Ahmed Hasan, Spark44's Global Head of Experience, says the agency's digital and user experience teams deserve all the plaudits, labelling their achievements as outstanding. The increased usability of the sites is part of a wider effort to identify and successfully convert as many potential customer opportunities as possible. In doing so, Spark44 directly impacts the bottom line for its clients. 
"The reason our websites perform so well is because we look at a lot of data and make suggestions, proposals and changes based on how people engage with the websites," says Hasan. "We look at where they do and don't click, what they look at, what pages do or don't perform. We're continuously refining based on what the data is telling us. 
"We're moving into something Spark44 has branded as 'opportunity conversion marketing', which is essentially about ensuring that you're optimising every engagement within your funnel, making sure you're delivering what the customer needs, when they need it, and how they need it. The obvious intention being to encourage them to move on to the next step in the journey. 
"In the ideal state this requires an end-to-end data backbone throughout the journey that identifies the opportunities and indicates the conversion rates at each stage. 
"That's something we're working on with our key clients right now. We've had some good successes so far, we've obviously got a lot more to do, but that whole approach of opportunity conversation marketing is going to be huge for us."
As you would expect from a hugely disrupted industry, the way people buy cars is markedly different today than it was just a decade ago. According to Accenture, the number of times a car buyer visits a physical retailer before purchase has fallen from five in the mid-2000s to just 1.4 times today. Those visits, says, Ahmed have moved online. 
"The purchase journey happens online, so we have to make sure the customer journey is seamless. It means we have to create an environment where JLR's prospective customers feel it's easy to become one, and then feel great about remaining one. That's something that can really fuel success."
As part of its mission to create a workplace where employees can achieve new creative heights, Spark44 has invested heavily in a number of technologies in recent years to maintain connectivity amongst its 19 offices. An enterprise-wide workflow and digital asset management system from German publishing-tech pioneer Censhare facilitates this communication and collaboration. 
"It was really critical we had a workflow system that could support the creative development of our print brochures, and to a certain extent our website work," says Hasan.   
"We also needed a single source of truth for a digital asset management system – that was pretty critical – and a system that clients could also use as part of their approval process. Censhare was the only company that could offer all of that in one system, which was and remains absolutely vital for us. We've been able to move away from multiple systems across our offices and hold all of our assets in one place." 
Hasan says that Censhare's system has empowered its unified global team to collaborate effectively which, in turn, drives market-leading cost-effectiveness for its clients.  
"There's a lot of asset adaptation and local work done, and what we've found is in those local markets they upload what they've done in this central system and send a note to everybody saying, 'we did this, it's here if you're interested'. There's a lot of cross-sharing, which is driving efficiency because we're not having to duplicate the work in all these different offices".
Having pioneered its joint venture model with JLR, Spark44 is now taking its transformative methodology to other clients in the form of project based work and strategic partnerships.
In 2019, Spark44 set up new strategic partnerships with Tata Communications and Harley Davidson International on top of their established relationship with Tata Global Beverages, which sees them working with Tetley Tea in the UK and Eight o'clock coffee in the U.S. Other clients include Allianz and Master and Dynamic. 
"It's a great time to be bringing on new clients. We're really pleased to welcome such a diverse portfolio of companies to our agency," says Fraser, who speaks effusively about the tie-up with Tetley Tea, an institutional and widely loved brand in the UK and, as part of Tata, the second largest manufacturer of teas in the world. 
"For Tetley Tea, it was about reaching a younger audience and giving a new purpose to a tea brand that has been around for 182 years," he says. 
"We developed the emotional territory of togetherness for Tetley with the endline: 'Now We're Talking', which summarises the message that a cup of Tetley can get anyone talking.
"We created a completely new identity for the brand and a campaign spanning social media, TV and in-store. The first results we've seen are very encouraging, with people welcoming the new brand identity and talking positively about it on social media." 
Given the agency's track record, more clients won't be far behind as they tune into Spark44's radically new agency model which returns stellar results at a fraction of the cost of conventional network agencies. Those principles have given Spark44 the foundation to grow into a global agency but, having now been proven, will form the basis of its continued expansion. It will be an expansion motivated by a flourishing roster of clients, propelled by the quality of the talent and the facilitative toolset of their investment in cutting-edge technology. 
"Over the next ten years, I strongly believe we will no longer be the marketing industry's best kept secret. We will be the number-one destination partner for clients and the number one destination employer for people in the industry," says McManus.  
Unsurprisingly, Fraser is similarly upbeat about the company's trajectory, founded as it is on a radical structural vision empowered by a special blend of technology and talent. 
"Ten years from now, we will be synonymous with driving brand preference through the entire customer journey, through a combination of both the most intelligent use of technology as well as human creativity. Both of these elements are creating the advantage Spark44 brings to the table," he concludes.