Transformation at scale with Henkel
Henkel's Laundry & Home Care Division is continuously driving change by digitalising its global supply chain. Digital Bulletin speaks to the global supply chain team about data-driven planning and the importance of strong partners.
The Edge in Amsterdam is no normal workplace. It is generally considered to be one of the greenest and most sustainable offices on the planet, a truly smart building teeming with technology that is fit for the digital age. And within this inspirational structure, an inspiring transformation project is bearing fruit.
By any measure, Henkel is a multinational powerhouse with a significant presence in both the consumer and industrial sectors. The numbers speak for themselves: the company achieved profits of more than €3.1 billion against sales of a shade under €20 billion in 2018; it employs more than 53,000 people working across almost 200 Henkel sites around the world, with more than 85% of its employees working outside its home country, Germany. In short, it is a manufacturing giant.
Henkel's interests are spread across three globally operating business units: Adhesive Technologies, Beauty Care, and Laundry & Home Care. Its Adhesive Technologies business manufactures adhesives, sealants and functional coatings for consumers, craftsmen and industrial applications, while its Beauty Care division produces brand-name products in the fields of hair colorants, hair styling, hair care, toiletries, skin care and oral hygiene.
Henkel's Laundry & Home Care business unit is one that holds a special place in the history of the company; when Fritz Henkel, at just 28 years of age, founded the company in 1876, it was to launch "Universalwaschmittel", a universal detergent based on silicate.
Today, you have almost certainly used one of Henkel's laundry or cleaning brands, be it a detergent, dishwashing product, household cleaner, or toilet article. With well-known brands such as Purex, Bref, or all, the company holds leading positions worldwide. Because of the company's reach, Henkel operates a formidable supply chain, made up of millions of simultaneously moving parts.
Responsible for the global supply chain operations of Henkel's Laundry & Home Care business is Dr Dirk Holbach, Corporate Senior Vice President. Over the years, Holbach and his team – most of them based in the Dutch capital's gleaming Edge building – have spearheaded an effort to streamline, standardise and digitalise the supply chain as part of the company's growth strategy and wider digital transformation initiative.
Speaking to Digital Bulletin, Holbach says: "When it comes to Laundry & Home Care, we have transformed our supply chain over several years in various phases and in the current phase we are really digging deep into digital. We stand humbly, like a lot of other companies, at the beginning of a large and long transformation journey."
The path to digital transformation is a key component of a company-wide strategy, known as 'Henkel 2020+', which comprises four strategic priorities: drive growth, increase agility, fund growth, and accelerate digitalisation.
"Digitalisation is a key element of our 2020+ initiative, and everything we do in supply chain is embedded into that strategy," says Holbach, who adds that the company's technology, people and data capabilities must all work in tandem to ensure the transformation is a successful one.
"A broad approach means we try to combine new technology with the development and the upskilling of people. It is essential for us that those two elements go together to help us mature as an organisation. When we speak about it being a broad approach, it is about both top-down and bottom-up," he explains.
"We have to try to combine investments into technology to raise the capabilities of our teams," Holbach reiterates. "That is a very important aspect to making the digital transformation sustainable, so that you're not just offering technology but you're training people who know how to use them."
"On the one hand, we look at certain areas of technology where we really want to invest, so that is top-down. But we also set up pilots and test out technologies from a bottom-up perspective by deploying in different sites and testing them, which we can roll out once we establish proof of concept and leverage technologies on a global scale."
"I would also describe our approach as vertical, so we really look into specific applications. We're not trying to find a perfect solution for everything, but rather leveraging technology to improve our processes and generating benefits in the shorter term to help drive the digital transformation of the business."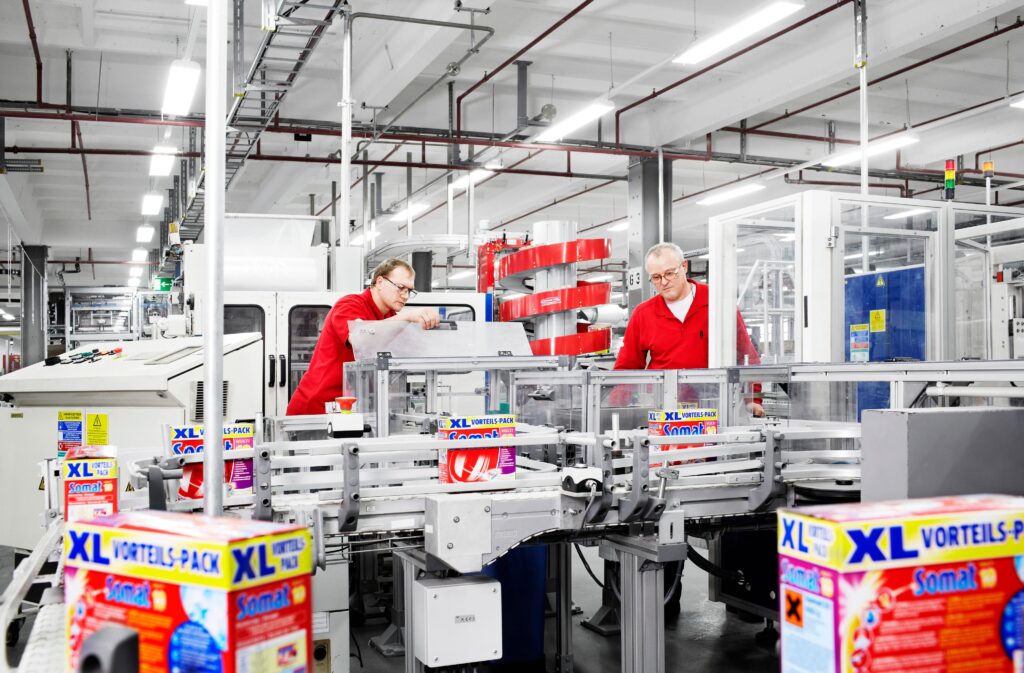 One of the central pillars of digitalising the Laundry & Home Care global production network is a piece of infrastructure known as the 'Digital Backbone', which acts as the division's global manufacturing data repository. It has been integral to the transformation efforts, says Johannes Holtbruegge, Senior Manager of Digital Transformation at Henkel Laundry & Home Care.
"The Digital Backbone is connected to all of our global sites, so that's 33 factories globally, all of which are connected in real-time," he explains. "We are accessing data from the sites, which we are storing and visualising. That enables us to benchmark the sites, find room for improvement, become more efficient, reduce our costs and thus improve our supply chain KPIs.
"With the Digital Backbone system, we also measure in real-time our energy and utility consumption to see if we are on track with our sustainability targets. All the new technologies that we roll out as part of our digital transformation strategy are being connected to the Digital Backbone, which offers all our managers instant visibility. This tool is available globally in our sites and supply chain hubs, has 1,500 users and is a daily steering tool for us."
By investing in different start-ups and new technologies, Henkel can stay agile and continuously evolve its supply chain to best suit the needs of providers, customers and consumers. One such partner that supports the Digital Backbone through its software is AVEVA.
Holtbruegge comments: "AVEVA is an important partner for us when it comes to automation equipment, energy meters and delivering automation equipment for machines. In addition, the entire supply chain steering based on the Digital Backbone was centred initially on the software solution we purchased from AVEVA, which we have further developed with them. It has been a collaborative effort."
Another cooperation partner is Micro-Biolytics – a company that provides data analytics to the supply chain in real time: It owns a programme that Henkel calls "unique", which analyses raw materials, semi-finished goods and finished products. The programme enables Henkel to identify ingredients – as well as their concentration in a liquid sample – with an accuracy that wasn't previously attainable."
"This helps us better steer our mixing processes and raw material consumption, avoid dosage deviations of particular ingredients, and support to further improve product quality," says Wolfgang Weber, Head of International Engineering and Digital Transformation.
"We are rolling out this app-based analysis tool across our whole network and leverage our standardised global formula setup. This data availability allows us to identify deviations from the plan immediately and take corrective measures faster than ever before – resulting in greater agility, better product quality and overall improved supply chain KPIs and steering."
An additional critical pillar is the end-to-end transparency of its data, which it is leveraging to reduce costs, drive efficiencies and make informed decisions on critical factors such as inventory, costs and cash flow. Tarun Rana, Senior Manager of Digital Transformation, explains why end-to-end transparency is so important for the Laundry & Home Care business unit.
"We have our production and planning processes to support the supply chain triangle of inventory, cash and cost. All of these processes including make-to-stock, order-to-cash and purchase-to-pay have their own KPIs and their own steering models, but they don't have a universal optimisation algorithm, which helps determine the global minima of the cost that you can achieve. That's where end-to-end transparency comes in," he states.
"If you want to increase the service level, you can do so by increasing inventory, but by increasing the inventory, you are holding more cash with you, which increases your networking capital. These are factors that can only be leveraged once you have end-to-end transparency over the entire value chain. With this, our team can utilise analytics along the value chain and try to reach that global minima of the cost."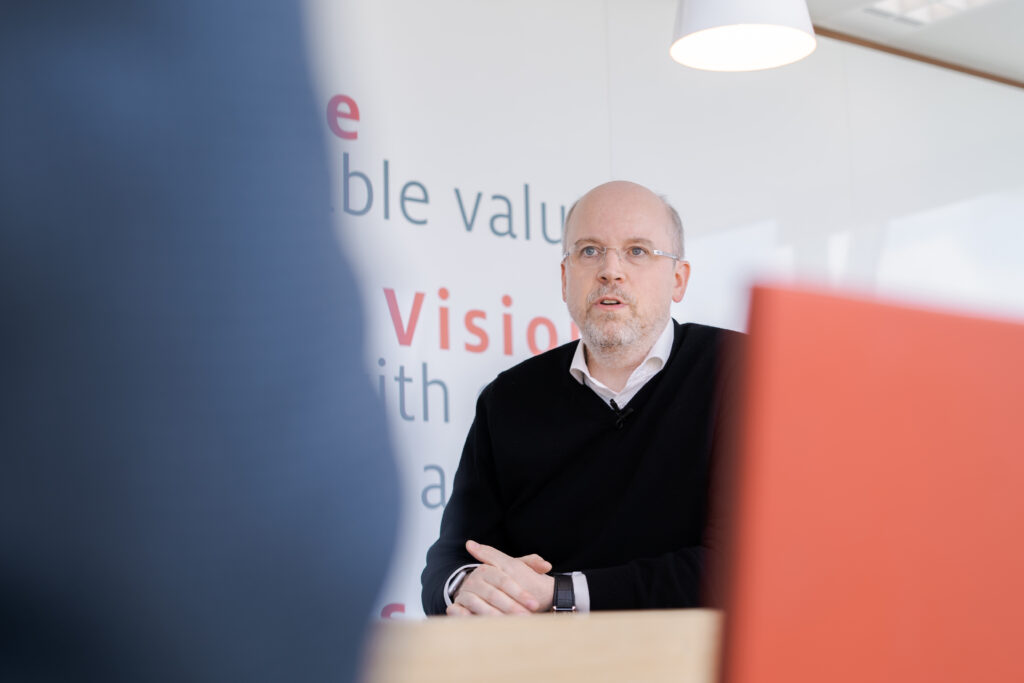 As part of its digital innovation strategy, Henkel plans to become paperless by 2020. To help achieve this business objective, it is developing digital quality-assurance and plant management applications that standardise production and logistics, optimise workflows and benefit sustainability. By replacing manual processes and digitalising them, Henkel can quickly capture data, identify trends and enhance quality and performance in its manufacturing plants.
"What we started with was mapping all the processes that you find typically in a factory or in a warehouse of ours, where lots of paper is filed manually, thus making it difficult to track and trace. Therefore, we first considered how we could simplify the processes in a way that they're also capable of being coded," comments Weber.
"For that, we chose the right platform and program- we do this on Tableau, as well as Kony – and then really try to model a previously paper-based process into an app kind of a format. We engage with the people by means of electronic data computing and then also have the possibility to visualise the processes."
Along with its growth strategy, Henkel aims to pioneer new solutions for sustainable development. The approach to maintain a balance between economic success and environmental protection, applies to all operations.
"Sustainability is a key topic for us," says Holbach. Efficient supply chain systems go hand in hand with a better sustainability performance. The idea behind: we want to create more value while reducing our environmental footprint at the same time."
"For all our developments, our people are the key to success. The way of doing business is evolving. Some jobs are disappearing while others are changing because of technology and this is only likely to continue as we move forward. Things are changing and change is not always a natural behaviour for humans, so we have to accompany this period of change with numerous measures."
Among the high-potential technologies Henkel has embraced to impact its workforce are robotic process automation (RPA) solutions and automated guided vehicles (AGVs), which it has utilised across its warehouses and factories. It's a change introduced because of the need to keep people safe, says Holbach.
"When it comes to safety, any elimination of a manual material movement improves your safety. Autonomous guided vehicles (AGVs) and other mobile vehicles can help you as they are so smart that they avoid any kind of bad interaction with humans, so that helps with both efficiency and safety, which is the driver for us to want to be free of material movements done and triggered by human beings. It's not that we believe human beings can't do it, but there is always a safety risk involved," Holbach comments.
An increasingly important partner to Henkel in this arena is Gideon Brothers, an innovative autonomous mobile robot (AMR) developer established two years ago in Croatia. AMRs differ from AGVs in that they are fully autonomous, requiring no guidance infrastructure.
"These guys are using a unique vision-perception technology within their autonomy stack, which is not at all common in the market," Holbach adds. "It is an interesting combination of people who have the potential to disrupt a part of the industry and products and materials that work in an autonomous way in the operations environment. And as with companies of that size, they are very fast and agile when you're asking to try it out and where can we do it, so that is a clear advantage."
Holbach says there are clear advantages to linking up with startups, citing the example of Tesla in the automotive industry as a company that has positively disrupted an enterprise sector, introducing new technologies and raising expectations around what is possible.
"When we look at our supplier base in the Laundry & Home Care business, we have around 40 to 50 core equipment suppliers, but I would say less than 20% are digitally ready mentally, so that's being really proactive about coming to see us to talk through new technologies and new opportunities. That is something we need to find on a broader level and these digitally-ready companies are very helpful in waking up the established players."
Another business that has long been a trusted partner for Henkel's RPA mix is Jungheinrich, a German company specialising in the material handling equipment, warehousing and material flow engineering sectors.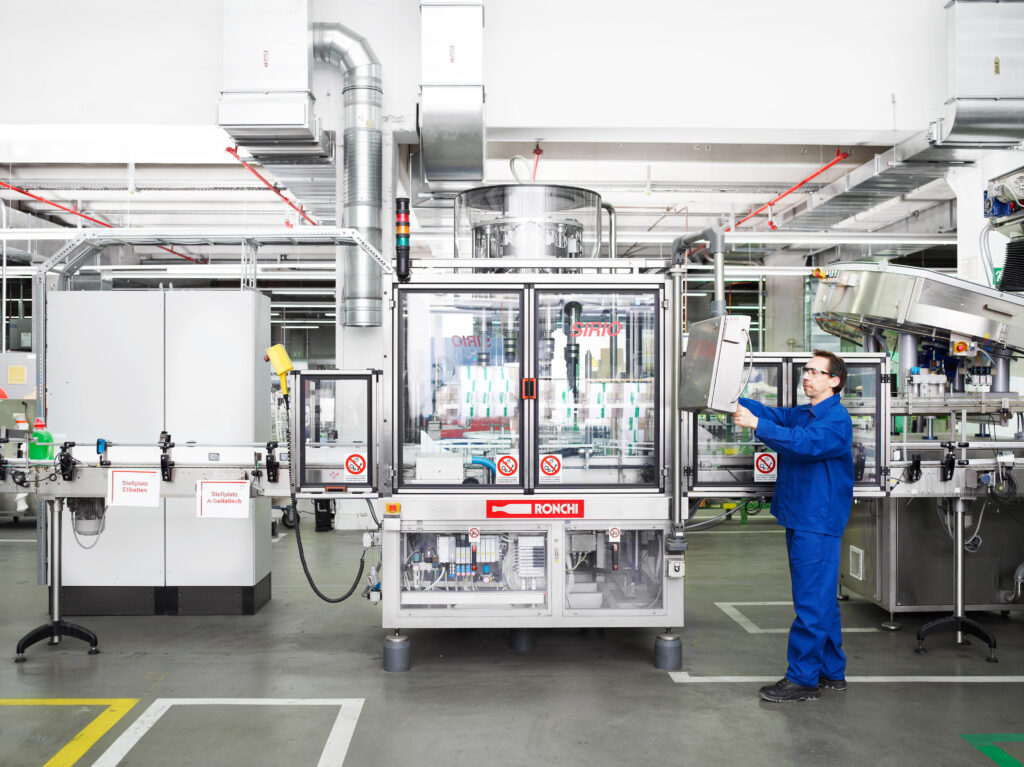 "Jungheinrich is one of our long-standing partners and a key player in the area of mobility solutions in operations," says Holbach. "Together, we have developed and implemented many new solutions in different areas, including equipment flow and moving pallets from A to B, as well as in the area of warehousing automation solutions. We have developed a close relationship over time, and we are running a number of projects in our different manufacturing locations where we are installing AGVs to eliminate manual movements of material in production and operation."
A hugely important facet of Henkel's day-to-day operations is visual inspection, which ensures that the thousands of products rolling off the production line every day are properly labelled. It is a crucial part of the effort to ensure that the business runs as efficiently as possible across its worldwide sites.
One major partner that has supported the company, ensuring Henkel products to fully perform against attributive aspects such as correct labelling is Intravis. It has been a trusted visual inspection partner for more than fifteen years, delivering more than 70 I4.0 high-speed applications to different sites at Henkel, for label inspections and cap inspection applications. It is a business area that has changed dramatically over the last decade, with expectations shifting and companies expecting data from production lines to be collated and analysed.
"With Intravis technology, we scan every product bottle in real-time and check whether it is the right label, the position is correct, whether there are any wrinkles and so on. It helps us finetune and adjust machine parameters to get the perfect quality result," says Holbach. "This ensures real-time process control, which is critical to fulfil our high standards for product quality. Intravis in this context helps us make sure that whatever comes out of our production lines is fulfilling the criteria that we set."
Furthermore, Henkel has developed a reputation for embracing future technologies, and, for example, has undertaken a pilot project using digital twins in one of its factories. Rana describes new technologies as being "extremely important" to Henkel.
"In the short-term we have a full bucket of pilot projects that we have successfully tested. Many of them are now ready to roll-out on a wider scale, to make sure not only individual sites benefit from these technologies," says Rana.
"We want to deliver what we believe will be a sustainable impact to the whole business. So, over the next two to three years, we'll be rolling out technologies that we have identified recently, while also surveying the market to identify new technologies we think could be interesting in three to five years' time."
Henkel is constantly working on improving its processes, systems, and structures. Identifying new technological developments, testing them over a short period, and then successfully scaling it up. This has been crucial in the company's transformation and development and will be even more so in the future. By embracing future technology, recognising the importance of data, and empowering its people, Henkel has found a formula to deliver a truly sustainable and lasting transformation in its Laundry & Home Care team that will undoubtedly benefit the organisation as a whole.