Transformation, Delivered
As Denmark's biggest retailer, Salling Group prides itself on keeping one step ahead of demand. To satisfy customers in each corner of the country, it operates discount stores, supermarkets and hypermarkets, and now even restaurants and coffee shops. The company, which also has presence in Poland and Germany, serves 11 million people every week and is growing fast.
In the area of technology, for more than a decade it has invested heavily in digital commerce and Salling Group now also offers a seamless online shopping experience through its Føtex, Bilka and department store brands. By integrating online and offline retailing, establishing popular e-commerce sites and rolling out a click-and-collect service for grocery buyers, the group has moved smoothly into the digital age.
There was, however, one area Salling Group hadn't conquered: the home delivery of grocery goods. Already a low-margin business, grocery retail is well-known for being difficult to translate into home delivery; there are significant supply chain and logistical challenges to overcome in order to land fresh food on the doorsteps of customers. But last year, it decided to make the leap.
"Our brands need to be where the customers are," says Thor Jørgensen, Salling Group's Executive Vice President for Digital & E-commerce. "So with the changes in consumer behaviour, we are changing along the way. As a result of that, our engagement and our commitment to becoming a strong e-commerce player is at a completely different level now than it was two or three years ago."
The catalyst for this home delivery project was COVID-19. With customers unable to visit stores due to lockdown restrictions, the industry saw a huge spike in demand for deliveries. Initial planning discussions took place early in 2020 but when the severity of the coronavirus outbreak became clear, Salling made a bold commitment: it was to condense what would in normal times be an 18-month programme into just six months of work.
"We said 'the volumes are so big that we just have to be there'," says Steen Kronborg, Chief Enterprise Architect. "We needed an actual presence, we couldn't wait any more, so there was real urgency. Then the real challenge was that we had not only one project, but actually we had a new building project, we had a new warehouse supply chain project, we had a new front-end project – so it was more the combined effort of making a completely new business that was a concern [when Salling Group started]."
Salling Group took steps early on to make a highly ambitious programme achievable. The team set a go-live date and worked backwards, and decided to launch home delivery initially only for its Føtex brand in the greater Copenhagen area, knowing that a wider roll-out wouldn't be possible in the timeframe. One aspect it wasn't prepared to compromise on though was the quality of service it was to offer its customers.
It wanted to build a "minimum lovable product" from the outset, knowing that users would be expecting the same choices and products as they would get in a brick and mortar store.
"The key point is really to do what you have said you would do, so when you offer fruit and veg to customers, they expect you to deliver them fresh," says Jørgensen. "When you tell them that you can come within a certain timeframe, they expect you to do that, even if there was traffic on the way. The customer expects you to fulfil what you promise.
"With the right strategic and tactical choices, I think we felt comfortable that it potentially could be done, but we knew of course that there was a risk of us being delayed."
Salling Group assigned the very brightest talent from its teams so the project could quickly gather momentum. But it knew that to tackle the many key elements of a home delivery programme at this speed, it would have to get some outside help. The company opened its doors to a number of strategic partners, adopting an approach that would involve integrated teams and an "as one" mentality. One such partner was Westernacher Consulting.
Westernacher is a technology consultancy specialising in the SAP stack. The foundation of successful digital commerce is reliable back-end operations and Salling Group had a long-established, SAP-based system which Westernacher helped optimise for grocery home delivery, working on order fulfilment and internal process optimisations around its new "dark store" – a conventional supermarket in stock but with an optimised layout to fulfil online orders.
Taking learnings from a similar project with a retailer in Norway, Westernacher Consulting was also able to offer its services around transportation execution and the "last-mile" delivery, areas not so familiar to Salling Group. The breadth of support from Westernacher Consulting proved invaluable to Salling Group's teams, says Kronborg.
"Westernacher really can go very deep in the technical areas as well. It's not just reverse processes, transportation processes or optimisations, but also the core technologies at the same time, so they're really our trusted partner in this area. The partnership is a mix between traditional technology and business processes, but also actively consulting on a more management level. That has been super."
Another essential element of the build for Salling Group was to ensure its underlying architecture was flexible and adaptive. As the organisation has grown its digital presence in recent years, it has eschewed end-to-end platforms in favour of a modular services architecture. According to Kronborg, who has led much of this work, this offers the means to more easily improve products and "copy and paste" services into other use cases.
He likens it to the build of a house and only using the "bricks" – or microservices – that you need to launch any given product. This approach has been fundamental for Salling to make the economics of grocery home delivery work, and was also the decisive factor in the company partnering with Naveo Commerce for its e-commerce solution.
Naveo Commerce's platform has been developed around the idea of "headless commerce"; namely an e-commerce solution which is API-led, dovetailing with Salling's modular services architecture. Also offering modules around order and warehouse management, along with pricing and last-mile fulfilment, Kronborg describes Naveo's platform as the "glue" binding Salling's home delivery tech stack together.
Jørgensen adds: "Naveo represents for us a very important part of the tech stack. There is a lot of logic built into that layer, and we know that doing that right has tremendous value both customer experience-wise and operations-wise. I think it's been a great partnership where it contributes with its tech components and we can leverage that and what it has built before. It has allowed us to come to market fast."
No e-commerce project is complete, however, without a front-end that brings the service alive for customers who want a simple and fast way to order a shopping delivery. With today's users expecting seamless, omnichannel experiences on websites and mobile apps, this was a critical part of the programme for Salling Group and led to it enlisting the help of Accenture.
Accenture, through its global design and innovation consultancy Fjord, took ownership of the UX design and front-end build to produce a new site and app. Salling Group also tapped Accenture's vast expertise in digital consulting, allowing it to take control of project and process management for the entire home delivery tech stack. Kronborg says it also provided invaluable insights on the commercial and good practice sides.
"Accenture basically did end-to-end from the outside-in perspective," he explains. "If you look at Accenture's size and teams, there are many people involved, but they utilise their capacity well. It is a modern web company now and the flexibility and agility of Accenture has been a really superb experience because we've not been easy, everything has been so fast, and so agile in an active way. That's just been the nature of the programme."
"It's been a really fascinating journey to experience in my view, because so much talent and energy has been unlocked or have had to show a lot of leadership in this part to get to where we are now"
The pace of the project was both the highlight and the biggest challenge for Salling Group and its partners. All sides dived straight into design and development after Easter last year but it wasn't an easy ride. Kronborg admits that in late summer Salling Group's "top-down, just do it" approach meant that some difficult conversations were had as the teams neared the crucial phase of the programme.
Extra complications came from the fact that people were also working fully remotely because of the pandemic. Stakeholders met virtually at the same time each week to keep each other informed on the state of the project, and to jointly tackle any issues that might slow things down. Salling Group had already established a work-from-home culture before COVID-19 which also helped to keep individuals motivated.
"In reality we had hard times, we had dark periods, as everybody will feel," says Kronborg. "We are stepping out of the shadows now and doing the final fighting together, as one combined. So now we are a combined group and I'm really, really proud that somehow we managed to find each other virtually, because it's never been done before in reality."
Jørgensen adds: "I would say remote collaboration is part of the DNA of how we work, so in that sense it's been… I wouldn't say business as usual, but there have been similarities with the way we ran this project and how we run other parts of the business for sure. We are working with various methods on sprint planning and scrum and all the classical ways of working, but we have had to do that spending less time together physically for sure."
Salling Group's home delivery service went live in Copenhagen in January, and the teams are spending the first half of this year in optimisation mode. It will soon offer the service in other Danish cities, with the next challenge to scale the system for deliveries in more rural areas.
In the wider e-commerce space, Salling Group is also expanding its efforts in the meal box market following its 2017 acquisition of Skagenfood and it continues to operate a sizeable non-food e-commerce business through its supermarkets and hypermarkets. Jørgensen believes its ambitious grocery home delivery programme with Føtex represents a very exciting phase of Salling's journey in digital.
"You can argue that on the food side we are still on an immature curve, but I would say we are picking up the pace very fast," he says. "It's a very inspiring journey to be part of, because we truly can see value in taking all our known skills from our company, and applying them in a new setting online. I think that's why the situation right now is strong and the future is I think extremely interesting and bright for us."
Both Jørgensen and Kronborg are clearly proud of what Salling Group has achieved over the last 12 months, in launching grocery home delivery in an extremely short timeframe. The bulk of their praise is reserved for their own team, which has deployed its strongest resources from across the business to progress the project at turbo-speed.
"We've had experienced people, young talents, people that have a store background, knowing in-depth how the service should be towards the customer, and commercial people that understand the range," says Jørgensen. "On the logistics side, I could mention many, many people that have done an extraordinary effort to get this up and running. The same has been the case for our digital and IT teams, which have been fundamental.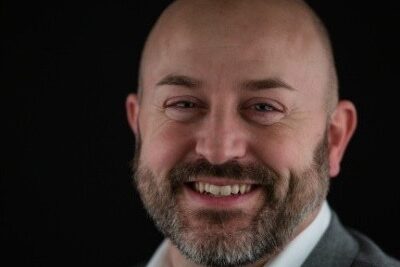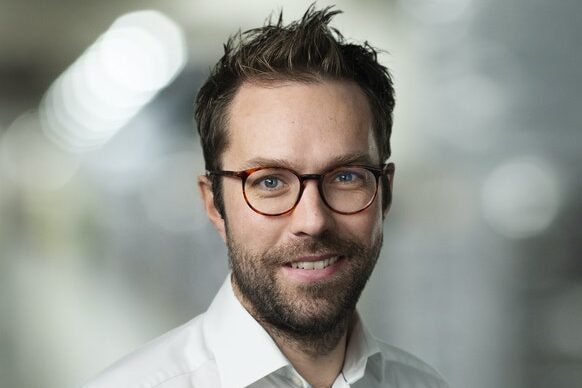 "It's been a really fascinating journey to experience in my view, because so much talent and energy has been unlocked or have had to show a lot of leadership in this part to get to where we are now. And personally I am having a blast every day I go to work. I think it's extremely interesting, challenging, , and I'm learning new things and pushing the boundaries every day."
In Kronborg's view, through this cutting-edge work Salling Group has proven itself as a modern retailer fit for the future. One of the organisation's core values is to stay competitive and "to win in all areas of the business, seize opportunities and resiliently overcome challenges together". Salling has demonstrated those qualities in abundance throughout this programme – and wants to continue to do so in the future, with technology at the forefront.
"We've made a foundation, a strong foundation, but from a technical point of view, there's also a little bit of feeling that we can do even better, and that really brings some excitement," says Kronborg. "I'm really looking forward to it because we are moving into a multi-year competitive space, and in my personal opinion, that's super exciting. We're bringing in more on the data science side of it, introducing more AI [artificial intelligence] and machine learning, and we will develop a new user experience.
"It is a new kind of ball game and it is quite exciting. We've proven to ourselves we are now in a modern state, and actually also proven that we can do it at a fast pace. So yes, we are one of the leading ones, but as always, we want more."