The innovation cycle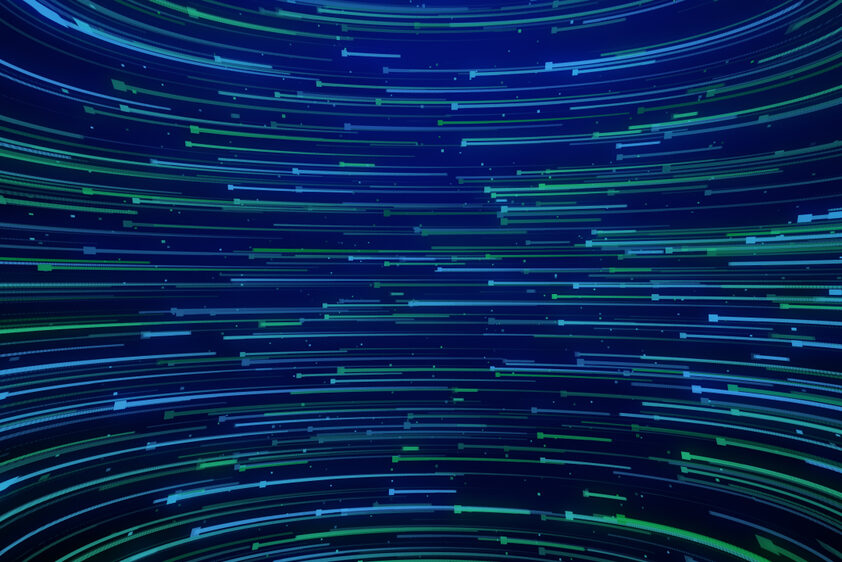 In an exclusive article for Digital Bulletin, Zscaler's Nathan Howe tells us why he believes the ebbs and flows of computing history can help us tackle the problems of tomorrow.
Despite being man-made, technology – similar to nature – often goes through the same cycles as it develops over time.
This is particularly true of IT innovation, where we have observed continual waves of transformation since the middle of the last century. With so much unplanned change being forced upon us, and just months of work expected to enable decades of technological progress this year, can we learn from these ebbs and flows of computing processes throughout history to navigate uncertain times?
I believe so. Despite new technologies emerging and external events throwing up unplanned hurdles, the cycles retain much of the same characteristics that we can use to predict the trajectory of technology developments. IT computing processes undergo alternating phases, and through history, these cycles are centred around centralisation and decentralisation. In our current era of digital transformation, catalysed by global events such as a pandemic, we've reached a new high in the next wave of decentralised computing. The maturation of the cloud has helped fulfil this long-held desire to give users access to the information they need anytime, anywhere.
While it appears this may disrupt our historical pattern of innovation, there is a common denominator connecting all these waves of centralisation and decentralisation: ultimately, how can companies gain a competitive advantage? And this latest wave, that positions technology as a flexible service rather than an investment that ties companies down, is reminiscent of the start of our digital transformation journey, when the computing power in a mainframe computer could be rented for a specific period of time. So let's start at the beginning – and see what we can learn.
From the mainframe to the microprocessor
Calculating and presenting results used to be a very expensive process, and early stages of automation were developing to optimise operational processes. In the 1960s, mainframe computers took over the task of mass data processing, when IBM launched the series production of its S/360. However, users still had to access the central mainframe.
The first wave of the decentralisation of computing power was brought about by the launch of much smaller, microprocessor-based "personal computers" in the 1980s, making work much easier, and more importantly, much more cost efficient, consistently winning over mainframe computers. Decentralised data processing became widespread in the 1990s when personal computers offering intuitive user interfaces were more affordable. In this wave of modernisation, clearly efficiency gains and cost savings played a key role in setting the transformation of infrastructure in motion.
The network connects the dots
What started as a connection between a terminal and the mainframe became exemplified by the question of how information could be exchanged between individual PCs. Here, what we know as "the network" was born. While the connections between PCs were limited to the local area network within the company, this kick-started the next wave of innovation enabled by networking, driven by the possibilities for clients.

Meanwhile, an opposing process was also gaining traction – companies gradually began to consolidate their data in a central data centre as well as host applications that users could then access via the network in this centre. The age of internal server farms was born – and so, the decentralised innovation wave retreated. The return to a centralised model meant computing power was then no longer required on user PCs, bringing thin devices into fashion that were dependent on servers to take care of the complex computing operations for them.
In businesses, networking led to increasingly complex and sprawling IT infrastructures connecting individual computers, and this facilitation of the exchange of information slowly drove the next big wave of change. The larger and more wide-reaching company networks became, the more complex they were to manage. Costs therefore skyrocketed, both because of administration and enormous bandwidth requirements, while IT was still expected to give users access to internal applications, irrespective of where they were accessing them from.
The internet finally set the final, greatest disruptive wave in motion so far. It triggered the almost-total decentralisation of data storage and processing. The possibilities offered by the internet gave rise to new service-based business models. With spiralling costs for providing their own hardware infrastructure, the concept of the cloud was a welcome one as applications and data are no longer hosted locally in a data centre, and instead are outsourced to the cloud service provider.
With the arrival of SD-WAN, users can access their applications in the cloud directly via the internet. Security can now also be provided not through the data centre, but through developments like secure access service edge (SASE) from the cloud. Our recent research shows that over half (55%) of European businesses plan to adopt this approach. Indeed, for today's users, location is irrelevant. The research also revealed that the Internet is already the new enterprise corporate network – two thirds (66%) of Europe's enterprises have the majority of their business applications now running in the cloud, replacing the former internal data centre as the processing gateway for the majority of processes.
This is something in which private-sector cybersecurity vendors have become extremely capable of taking raw intelligence reports or data and converting them into threat-hunting leads or identifying risks to security posture.
Clearly, the historical waves of centralisation and decentralisation are driven by cost factors and the desire to make processes more efficient. Even so, for companies to be willing to undergo each of these waves of transformation, there has to be trailblazers who recognise the value of the new possibilities and technologies.
The next wave seems scarier – both because of the external circumstances that have hit our world this year, and the speed at which new limits can be achieved. However, we cannot let this stall our progress or let some aspects of technology out-develop others. Compared to last year's research, unsurprisingly security still tops the list of transformation obstacles with even higher importance this year.
However, the technology exists to ensure that if today's businesses embrace today's innovation waves, it could make the security challenges they're currently facing a thing of the past.